DISH Network complaints
1080
This review was chosen algorithmically as the most valued customer feedback.
Dish is charging me early termination fee $200 for disconnecting my service even though I didn't sign any contract. In May 2015, I had leased a third receiver which was added to my current contract account no (8255 9098 7908 2730). The person who came in to install the equipment somehow, without my consent, and without even informing me, renewed my...
Read full review of DISH Network
This review was chosen algorithmically as the most valued customer feedback.
I have been dealing with the most horrific runaround I think I have ever heard of. I ordered service and installation. The man left a subwoofer & soundbar here to try out for $375.00. He said I had 30 days to return them if I did not like them. I decided to return the equipment, which then they told me I had to mail back to PLANO TEXAS from California at my...
Read full review of DISH Network
DISH Network
-
payment of services not rendered and horrible customer service
In May of 2014 my DVR quit working. I called Dish Network to request a new one, they said they would send another and for me to send back my old one. They never did, I called back numerous times, always told the same thing. "I am so sorry, I understand, we will send another one right away", It is now September 2015 and I still haven't received anything. My 2 year contract is now up, and I called to cancel. They wanted to charge me for sending a box, or for having someone come and get their faulty equipment. I have paid faithfully for services not rendered fulfilling my end of our contract. In trying to find some kind of compensation settlement, they offered a "discount" of $20.00 per month if I did not cancel my "services". Needless to say, I decided against that option. I canceled services and will seek other alternatives for compensation of over a year of paying for services that I did not receive. It seems that no matter how grievously wrong they are in not fulfilling their end of our contract they had no desire at all to right their wrong, every "customer service representative" I spoke with stuck to their script and did not have any true desire to make things right. We have gone this long without TV, Dish Network trained us well, we now no longer require it.
This review was chosen algorithmically as the most valued customer feedback.
We are a military family who received orders to move to the other side of the country. I cancelled Dish in 6/15 with a copy of my orders. Was told they would mail a box to return equipment. Did not receive the box. Called and was told just take it to the UPS store they know what to do. That didn't work either. Called again and finally got my box and mailed...
Read full review of DISH Network
DISH Network
-
dishnet refuses to upgrade data plan + incorrect usage tracking
I am currently on the 15GB/day + 15GB/night data plan; the highest plan DishNET offers. I frequently run out of data even with light web browsing. I then have to pay $10/GB for additional data in order to prevent my Internet connection from being throttled to the point of uselessness. As you may know, data caps do nothing to help reduce network congestion. Their sole purpose is to extort extra money from customers.

I recently went to Dish's website and discovered a new 50GB/day + 50GB/night data plan being available in my area. I called them to inquire about the plan and they said that it's a trial and is not yet available in my area, despite it appearing on their website after entering my ZIP code.

I also mentioned an error in the method they use to track data usage. On August 2, I downloaded the Windows 10 ISO - a 4GB file. I performed the download early in the morning (at 6 a.m.) so it wouldn't count against my daytime usage. The next day I went to mydish.com to check my data usage and the off-peak meter was still at 15GB! It should have gone down to ~11GB. Instead, they counted the download against my daytime usage, leaving me with 11GB for the remainder of the month. They investigated and told me that they have never encountered this situation before and that their system is working correctly.

I am considering contacting the FCC to report these crooks. They use the fact that satellite Internet is the "Internet of last resort" in order to abuse their customers.
DISH Network
-
fraudulent information given at sign up
I wrote the following letter to Dish on May 29th and have had no response. :::: May 29, 2015

Dear Dish Network,

We signed up for Dish internet the last of April. I had a LONG discussion with the lady toward the first part of April before we made the switch. I had called our current provider to see how much of our 15 GB we had been using. I also called ATT to see how much we used on our mobile unit that we only use when we travel. Now, I may get the GB and MB mixed up because those confuse me, but you will understand, I'm sure what I mean.

On our current provider, they said we were using a big percentage of our 15 GB we were paying for. I can't remember the exact amount. We hadn't used that much on our ATT because we hadn't been traveling. When I told your representative what we did on the internet and what they said we used, she insisted that they must be mistaken, that we couldn't be using that much doing what we do.

I know you record your phone calls. I ask that you go back and listen to that phone call. Our complaint is the very first month, we ran out of our allotted GB's and of course powered down to nearly nothing. We used our mobile unit until it was nearly used up to get by on. We were assured our service would be faster - NOT. We were assured we would have plenty of GB's - NOT. We are already over 90% for this month and have nearly 2 weeks left in the cycle. We will be gone most of June so that won't be a good month for comparison for sure.

We are very unhappy with our not faster very limited service. Wish I had not signed a contract with you because I would switch back in a heart beat. I have recommended Dish TV to people but will absolutely warn them against the internet. We were very mislead. Was trying to cut some bills but sure didn't mean to cut our service so bad.

If there is absolutely anything you can do to assist us, that would be great. We are both retired and on limited income so please don't recommend upgrading. We switched to save and was assured we would have plenty of GB's. That was absolutely wrong, and we have to keep a close eye on it. Never had to do that before. Hate it, hate it, hate it!

Elizabeth Morgan
1627 CR 107
Hutto, TX 78634
336-953-0241
The complaint has been investigated and resolved to the customer's satisfaction.
This review was chosen algorithmically as the most valued customer feedback.
First off, I have never spoken with people who know less about the job they are doing than those at Dish Network. In addition to being ignorant on how to help their customers; they are crooks. They charge for services and equipment that you do not have and have no way of knowing how ( or make the choice to play dumb) to fix it once you catch them in lies. I...
Read full review of DISH Network
DISH Network
-
performance
I switched to Dish TV in March. I am very pleased with all the options and features. I would only recommend Dish for one TV outlet. The DVR for the 2nd TV is called Joey. It does not have all the features as that on the main DVR. In particular it will not save favorite channels. You have to scroll through 400 channels to get access to the 10 sports and news channels I like. Dish is aware of the problem but has no clue how to fix the problem.
DISH Network
-
contract
I was told by a DishNetwork employee over the phone that if I signed a verbal agreement with them for two years my bill would stay the same. I asked several times to clarify. They assured me. I recieved my bill after a year of service, and paying my bill on time and it had increased $30. When I called I spoke to Chris ID# 7DF and president Lilly ID#5SY there was nothing they could do that it was lack of training. I asked if I could just cancel and go with someone else, they said yes it would be $240 plus my bill of $30 more. I have not changed my contract and I feel if they are not going to honor the first half of the price staying the same, I should not have to stay a customer of them.
DISH Network
-
falsely reporting information to credit bureaus
After moving Nov 28th and closing dish account early Dec 2013, a notice was received of restricted/disconnected services and amount due in Feb of 2014. After contacting dish and verifying the move the amount due was cleared up and account was credited. Boxes were to be sent with return shipping paid for by dish for equipment return. While Dish told my daughter they would allow time since I was still recovering from major medical issues and my belongings where in storage. After contacting dish again at the end of March to request return boxes Dish then stated the equipment was outdated and did not need returned after all. Several months later a recovery service claimed I owed dish $197. for the equipment and reported this false information was sent to the credit bureaus where it reflects a derogatory mark on my report. After speaking with Dish they agreed to credit my account clearing my balance and sent return boxes agreeing to have this information removed from my report entirely as it was inaccurate because the Dish representative did in fact state the equipment was outdated and did not need to be returned. I also contact the collection company to dispute this information and request it be removed. At some point Dish updated the amount still due as $15. not removing it and still not correctly reporting I owe them NOTHING. Now after finding this information still attached to my credit file I contacted them again where they again agreed to clear the balance but now claim the information was accurate and they will not remove it.
DISH Network
-
bundle scam - huge price difference
saw an advertisement for an $89 a month bundle with Dish network, internet & phone service, called sales, got an appt set-up for my new home, I asked about taxes at the end of our "sales" conversation, was told it would be $101 or $103 can't remember the exact, had problems from the get go with installation coordination, the Tv was installed okay, it took numerous calls and there bad communication and lack of to get the Internet & phone set-up i went a week or more without either, until it was finally resolved, then I find out the phone didn't really work, I could not call out and everyone I call is long distance, they told me I was to be charged 10.00 month for that feature and for like 700, and it's not unlimited, it took numerous "more phone calls: and i insisted they credit me the difference of $10.00, MY BIG complaint is what a scam their business practices are, they quote you one thing and now I am Paying between 24-38 dollars more a month than i was quoted of the $101 a month from their sales dept, and I come to find out after 12 months they can raise the rates, they don't tell you that, it a 2 year contract, it is mis-leading, and i think maybe illegal. i will be looking into it and my alternatives, we had just dish Tv for more than 12 years in califonia and never had this problem, they have horrible customer service and are generlly down right rude, their problems start at the top, DO NOT BUNDLE with Dish Network.
DISH Network
-
slow internet speed
I started dish internet november, 2014 the service was ok then things went downhill, during the evening hours from about 5pm lasting till around 11:30pm or so i was getting very slow speeds 1-2 mb. Eventually the problem got bad to where the speeds went so slow, my computer showed no internet. I had 5 lights on my modem, after a lot of phone calls, them telling me everything looked fine. But every day same speed issues. Up to january they came out to my house suggested it might be my computer. A tech did put in his notes that my house has bad ground & he was getting a volt 1/2 of elec on my internet cable. But never checked my tv cable. They also told me my tv & internet where sharing the same ground on the house. My hopper/joey have never had any issues since i moved here in october 2014 i was told they wanted to work with me directly & to please not call dish anymore & report anything that dish was charging them for not fixing the issues on past visits they did unhook the internet ground. I was even asked to use there website for speed tests. That the website i was using dish said it had issues. I have used there speed test site & i have a log verifying my slow speeds. Before i lose my connection for most of jan 2015. Since a tech put in his notes my ground is bad dish is no longer willing to help me with anything internet related. Even asking to get a power cord for my internet. I had to beg the person on the phone for a new power cord. I am an adult & a paying customer since march of 2014. I have never been treated so rude over the internet issues. But if i have a bad ground why does the problem only happen at night. And not all the time if the ground is bad. Why doesnt my tv act of as well. I want to walk away from this nightmare but i am in a contract for 2 years.
This review was chosen algorithmically as the most valued customer feedback.
Signed an adhesion contract for 2 yr satellite dish service for internet service only. DISH represented that they have a good viable satellite service for internet in my area of the country. But the internet service was slow to very slow all the time. Inspite of many calls to complain about this slow service and tech help to troubleshoot the problem. the...
Read full review of DISH Network
The complaint has been investigated and resolved to the customer's satisfaction.
DISH Network
-
unauthorized money taken out of account
I was behind 1 month and came due for 2nd month, my wife made a payment out of a different account and gave # to CS, the man read back #'s and we thought it had been taken care of. 3 days later we checked our checking account to find out the amount for 2 months was taken from wrong account and was for 2 months. We only approved 1 month. You pay 1 month in advanced so by billing dates I was only 30 days past do. Now I have bounced checks and still no money.
My wife called Dish and spoke to Laura and she said she would take care of it by crediting 2 months back to us and we will be sending back to our banks 1 month os 123.00. Today is seven days and no money as aggreed to. Called Disk, they have no record of agreement and said 2 months was applied but there is no record of any other credit. Transfered to Dept head he stated that there will be a crdeit issued and it will be 20 plus days. First it was 5 to 7 days and now it is up to 30 days. It seem the more you call the longer it keeps being pushed out to. Mean time I have 135.00 in bank charges that I have occured for there mistake.
Resolved
The complaint has been investigated and resolved to the customer's satisfaction.
The complaint has been investigated and resolved to the customer's satisfaction.
DISH Network
-
loss of channels
They are blackmailing channels such as fox news for more money then dump these channels when they say no to more money. I bet they will come after me next! Dish needs to tell it's costumers they are sorry (Ha!) and won't do that again or else! Next get ri of their ceo (Ha!) and find someone who will treat us better. If not, free me up from my contract so I can go with direct tv or (Gulp!) comcast.
Resolved
The complaint has been investigated and resolved to the customer's satisfaction.
The complaint has been investigated and resolved to the customer's satisfaction.
DISH Network
-
tech broke my gas line and dont have any gas to heat my house or cook
driver went to go fix a cable so I could get my satellite signal back after he met up with marco a perea at the entrance marco's told driver which house it was and still he stopped at the wrong house and while he backed up he broke the natural gas lines that goes to my house so the driver din't tell anybody what he had done till the neighbor smelled the gas where he had broke the gas line so now I don't have any gas and they don't want to pay to put my gas back on that because it was not a active gas line and it was that's how I was heating my house and cooking and I have a 11 month baby.
MY PHONE NUMER TO GET CONTACTED IS 505-484-9908 AND ADDRESS IS PO BOX 1481 SANTA CRUZ, NM 87567
Resolved
The complaint has been investigated and resolved to the customer's satisfaction.
This review was chosen algorithmically as the most valued customer feedback.
Hello my name is gabrielle catania, this is the letter I sent to dish corp. Office (I think it was???) I'm writing to you due to a dish that was installed at my home by one of your contractors for a gentleman that rented a room in my personal home and no longer lives here. But I do have his name if needed. I'm not as upset that the dish was put in without...
Read full review of DISH Network
The complaint has been investigated and resolved to the customer's satisfaction.
DISH Network
-
Investigate company dish over 30 pages of complaints and overcharging prices when I have all my stubs if paid dish bills
Dish employees have to many hands in the stew... Employees of the dish network promise you and come to an agreement with customers and then switch to other terms later on. On numerous occasions we have spoken with several dish representatives and they still overcharging us for their lousy service and not to mention that they have took out several channels due to their turner problems such as cnn. Now why should I pay regular prices when they are taking out these channels and not re-inbursting me with another channel. After all the original agreement of americas top 120 which we purchased for 29.99 for 12 months. Then 49.99 after the 12 month. Now they are overrrrrrrrr-charging me 150$ when all my dish network bills are paid on time and I have the bills to prove them. The company is all out horrible. Just look at the complaints board. And bureaus do nothing. The problems with these companies is that they forgot one mayor all saying..."the customer is always right"... You forget that and you lose your customers for life. You want to build on relationship not destroy it.
Resolved
The complaint has been investigated and resolved to the customer's satisfaction.
The complaint has been investigated and resolved to the customer's satisfaction.
DISH Network
-
moving / etf / no line of sight
I feel that my move was not just your ordinary move. My husband, a decorated army vet, 82nd airborne, and police detective with the roanoke city police department, had the initial contact with dish for years. When we moved in together we continued the contract. When asked who we had service with, we happily told others dish. We were on month to month for a while. My husband became very ill with cancer. During his illness, we upgraded to include dish's internet service, as this was about all he could do... Tv and internet were his escape. My husband passed away in july of this year. I was in a position that i had to move. Making sure there was a line of sight for dish network unfortunately was not on my checklist in searching for a new home. It was the very last thing on my mind, after the emotion of losing lin. The customer service reps i have dealt with in trying to transfer this account to my new home have been cold and heartless, each response being well rehearsed. It is through no fault of mine that there is no line of sight due to my neighbor's trees. Why am i to pay an early termination fee of $522.50 because dish's satellite can only point in one direction? Shouldn't each situation be treated individually?

Cold, heartless scam artists.
Resolved
The complaint has been investigated and resolved to the customer's satisfaction.
The complaint has been investigated and resolved to the customer's satisfaction.
DISH Network
-
turner broadcasting negotiations
Since Dish has pulled all Turner Broadcasting channels from my Dish lineup due to "negotiations, " I am publicly collecting names and addresses and telephone numbers of all Dish subscribers to file a class action lawsuit against Dish Network for breach of contract and perhaps Turner BC as a second party. If these broadcasters want to negotiate with the cable/satellite providers the channels in question should be kept on air for the consumer while this is going on. We are paying their bills. Please contact this message board if you would like to join the class action lawsuit. Thank you.
Resolved
The complaint has been investigated and resolved to the customer's satisfaction.
We are here to help
16 years' experience in successful complaint resolution
Each complaint is handled individually by highly qualified experts
Honest and unbiased reviews
Last but not least, all our services are absolutely free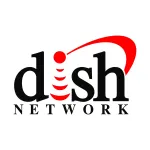 DISH Network contacts
DISH Network representatives
DISH Network / DISH.com
DISH Network / DISH.com