Dairy Queen complaints
855
This review was chosen algorithmically as the most valued customer feedback.
I ordered a poutine and muchroom swill burger meal and when I went to eat my poutine it was cold not worm at all then I call they tell me to come back to get a new one and when I did I was watching him make my poutine and he put the fires in by hand I seen him touch then with his hand the daily queen Edmonton 16981 127 St NW, Edmonton, AB T6V 0T1 was the...
Read full review of Dairy Queen
Dairy Queen
-
Quality of food possible health scare
I just went into the establishment on 38th and high-school road waited forever and got home with my meal only when I went to eat my chicken it was raw in the middle. Not many fries as well. I have the receipt plus I took photos of the time on the receipt, the chicken and the time I got home to eat said chicken. Please check out and see if this place is up to standards. I won't go back there.
Desired outcome: Well this depends on whether I get sick. I'll probably sue. This chicken is that raw. I don't want much because now I will not go back
Dairy Queen
-
Drive-in food pick up.
Good morning. Okay, I went to Dairy Queen in Dickinson, Texas 77539. On, 9/42021.
First, I had ordered some items. I told the young lady I did not want the order, the fries did not have taste and looked very old. Dry and stale. Second I ordered a steak finger basket... The steak was terrible tasted terrible not fresh at all. The hamburger looked as though they just brought it out from the fridge... Well overall, I well never go to this Dairy Queen again... And I'm still waiting on my refund have not received it yet of $25.29. Well, very bad experience at this Dairy Queen... I love Dairy Queen. But never well return here again... Lost a good customer.
Dairy Queen
-
Pick up Order
I made a order through DoorDash for pick up at Saskatoons 22nd street location. i go to pick up my order but am denied because i did not have a cell phone to confirm my order with them (order placed through email, not app). i didn't have an issue with that so i asked if i could pay cash for the order and i will cancel the order i made when i get back home to my computer. i was also denied this. This was absolutely embarrassing to me and extremely unprofessional on their part. i WAS a long time customer at this location but i now refuse to spend my money there.
Desired outcome: disciplinary actions on the managers part
Dairy Queen
-
Employee hygiene
Employee has a severe case of siphlis and doesn't bathe regularly. She has very poor hygiene and is known to be a prostitute. I believe she has been promoted to manager of the Dairy Queen in Anahuac, Tx. This is a threat to all of the constomers health and she needs to be fired or at least suspended until she can provide documentation showing that she is clean for all STDs. She knows she has an STD and has known for months and hasn't gotten rid of it yet and apparently doesn't plan on it either.
Desired outcome: Termination
Dairy Queen
-
"Rotisserie style " chicken
Don't you know false advertisement is WRONG! Now I'm literally starving because I spent my last money I had and got your "rotisserie style " chicken for it to be just unbreaded FRIED chicken! WTH is wrong with you people?! I have health problems and was so excited to eat something new but now I'm starving because I cannot eat fried food... would have ordered a chicken finger basket if I wanted fried chicken you idiots! Take that crap off the menu!
Desired outcome: $ back at least
Dairy Queen
-
Crispy crunch blizzard
Will you bring back the crispy crunch blizzard? I won't even go near a dairy queen unless they have crispy crunch blizzards! I would much rather give my business to Baskin Robin's or other companies the competition. I would religiously go to D.Q and order the crispy crunch blizzard daily, now not a chance! BRING IT BACK
Crispy crunch blizzard was one of the originals and most popular blizzard flavors, what on earth would make you take it off the menu?
Desired outcome: The return of the crispy crunch blizzard
Dairy Queen
-
I am complaining about being cheated out of product.
I just purchased brownie/ cupfection for $4.75 that I had before at 20510 farm to market rd. At 1:18pm usually it's greatly proportioned, But not today, they gave me the smallest pat of icecream with hot brownie that melted that down quickly . It was almost nothing to enjoy left due to the melting. I don't understand the small portion today. I wanted a scoop of Icecream with a brownie not a brownie with a tablespoon of icecream.
It was the saddest i've ever seen. It was tasty but just a taste.I'm so disappointed.
This is the location nearest me but I not interested in devalued quality in product.
Time and money wasted😓
Unhappy customer on July 10, 2021.
Desired outcome: Just let the Product be like as marketed. Thanks in advance
This review was chosen algorithmically as the most valued customer feedback.
Although my granddaughter had many competitor's Coupons & Deals for July 2021, but on Canada Day 1st July 2021. THE DQ Blizzard was not a special deal, complimentary, a promotion, at kids pricing, on senior's discount or a charity from DQ on Canada Day. PURLY MONEY FOR PRODUCT! I'm African-Canadian (Stayed my entire life in Calgary). After a long haul of...
Read full review of Dairy Queen
Dairy Queen
-
Poor Service and Rude Manager
My usual order when I visit DQ is mango cheesecake shake with additional banana slice add ons. That's my favorite.

I tried to buy my favorite drink in SM CENTER LAS PINAS BRANCH and I was assisted by the manager on duty on that day (June 16, 2021) around 5:30pm.

I ask if I can pay using my globe rewards and she said they are offline. So I said its fine, i'll pay cash. Then I proceed with my order, "1 large mango cheesecake shake with additional banana slice" and she said "did you see any banana in the menu, we dont have it". I said thats my usual order and she said that they dont have that and the banana add ons is phased out TWO YEARS AGO.

How come it was phased out when I just ordered the exact thing last week! I HATE HER! The way she assisted me and the way she answered me, SHE IS VERY RUDE!
Desired outcome: GIVE HER A LESSON!!!
Dairy Queen
-
Poor service and a messy product
My order was a complete mess. I simply ordered chocolate ice cream and vanilla ice cream in a cup with whip cream on top and they just gave me a sundee with whip cream. I also ordered a strawberrry cheesecake blizzard and they made a complete mess out of it. When I called to talk to the manager he had an attitude and basically called me a liar and was rude.
This review was chosen algorithmically as the most valued customer feedback.
Okay was currently working at the York Nebraska Dairy Queen here May 21st 2021 I was hired on as a shift leader because that is my second time working there I work there the first time when they very first open as a shift leader I was done very wrong and was terminated due to the fact of me getting into a verbal argument with another co-worker within those...
Read full review of Dairy Queen
Dairy Queen
-
Drive thru service at Melfort, Sk
Approximately 6:45, Chantell took our order and was very rude! We have never been SO rushed and interrupted during a order before. She really has to slow her speech down and give more respect to paying customers. Thankfully the boy that handed our order to us asked what sauce we wanted, as chantell did ask and we said gravy but I guess it wasn't our in our bag.
Desired outcome: Better approachable staff
Dairy Queen
-
Discrimination
Watch out for the Dairy Queen on Lancaster in Salem Oregon. The management is a joke and discriminate. They treat teenagers like garbage and threaten to fire you if they schedule you on a day your not available. They have no respect and are drama. They talk about the employees behind their back. If you hire teenagers you should expect them to have little availability and should work with it and help them feel safe and help teach them and guide them and not traumatize them.
Too much hate and pettiness in this world. If you can't be a positive influence you should not be a manager!
Treat others like you want to be treated!
Desired outcome: Investigator the general managers and talk to the employees about why goes on
Dairy Queen
-
Grape Misty Slushy
I have been going to Dairy Queen my whole life and always have ordered the Grape Misty Slushy Today I found out that you have discontinued grape as one of the flavor options. I am thoroughly disappointed! I ordered cherry instead and I must say it was horribly sweet, left my mouth and teeth bright red and inspired me to contact you in hopes that more people like myself will be complaining about grape being removed from the menu.
Even the employee confessed that she was confused by the decision as grape is very popular.

I hope DQ Will reconsider this decision!

Jill Briska
Desired outcome: Bring back Grape Mistys!!
This review was chosen algorithmically as the most valued customer feedback.
My Son and disabled Grandmother went through the drive through at the Prattville, AL (205 Interstate Park DR. 36066) location on 04/13/2021. I sent my Son with a list of what I needed ordered. My Son even handed the list to the Cashier asking her to make sure it was all correct and she said everything was there. My Son briefly checked the bags and noticed...
Read full review of Dairy Queen
Dairy Queen
-
charging for each food item on a sandwich
Dairy Queen in Alliance Ne on Flack Ave. First they refuse to give the receipt and they have a seperate charges for cheese, pickle, lettuce, onion, tomato, ketchup and mustard. So...by the time the order is finished the double cheese burger is almost twice the price of the stated price. This is outrageous...this has been happening for years I was informed by others. I go to Scottsbluff, Ne dairy queen and the order is perfect to the price advertised.
The franchise owner should pay back all charges to all receipts and credit cards. Then someone else can hold the franchise. Please respond by email... [email protected] or 308-760-1067. Bill Carter...Thank you.
Desired outcome: The franchise owner should pay back all charges to all receipts and credit cards. Then someone else can hold the franchise.
This review was chosen algorithmically as the most valued customer feedback.
We go to Sherman TX Dairy Queen often and one night I went to pick up dinner and blizzards. After waiting for over half an hour for the order, I went inside to check. We ordered a chicken strip and fish basket with 2 med. blizzard. They said they had just put the order up for take out when I went in. Asked if I wanted a refund, I said no (even though it wa...
Read full review of Dairy Queen
Dairy Queen
-
Bad service and very unprofessional
This dq on 2238 arden ave, san bernardino c.A, 92404.. Is very bad.. First i want to say i wont buy from there ever again..Or my family.. This was on 3/21/2021. Order id aacsjjy6ajed dt-143 drive thru, employee bb.. We had order a med banana shake and a strawberry shake and a order of cheese curds
.When we got the order, our shake was vanilla..The employee said it was banana ..We taste it ..It was vanilla..When we told her to please change it..She told the manager and the manager said it was banana..It was not banana..The employee took it back ..Not even 30 seconds when by and it was still the same one..I was like what part does your manager doesnt understand that is not banana..The employee wavied her shoulders up and said my manager told me to give u this..What kind of emploees do that..With covid and all..I dont know what they did with my shake, , she still gave me the samr cup..I had to throw our shakes away..So i spenyt 13.46 for what..For nothing..Even when she took the order, , she repeated the right shakes, , when we got to the window, is was all a disaster.. Real bad and disapointed..Will never stop by there again..I lnow i cant get my money bacj..But i can promise you something..Friends and family wont go there again..And to top it off the manager didt even stop by the window to correct her..Sorry but not exceptable
This review was chosen algorithmically as the most valued customer feedback.
On March 10, 2021 I downloaded the new app and ordered my family a meal for curbside pickup at the 13th Ave DQ in West Fargo, ND -19540 Seemed easy and it asked to let us know when we were outside so they could cook it fresh. We arrived and I tried submitting the 'we are here option to start cooking' but it kept saying there was a error. I retried it...
Read full review of Dairy Queen
We are here to help
16 years' experience in successful complaint resolution
Each complaint is handled individually by highly qualified experts
Honest and unbiased reviews
Last but not least, all our services are absolutely free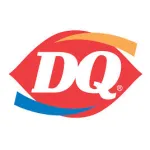 Dairy Queen contacts