Straight Talk Wireless complaints
470
Straight Talk Wireless
-
"NO ONE" will help me
We tried transferring minutes/phone number we got off a card we got at Walmart Saturday the 21st on a different phone the minutes were taken from the phone we turned on but were never put on the other phone we were transferring it to so nether phone was working, so called and tried getting help, called and called and called no one would help me today is Monday even talked to the supervisor he was way rude! just kept telling me to hang up and would not listen to what was wrong I sat on the phone on hold for over an hour ended up in tears talked to 5 different people and I still don't have my minutes on ether phone I bagged for them to please listen I have been trying for 2 days to fix what the did and they would just tell me to be quiet and listen to them and what the were asking me, did not have nothing to do with the help I needed I didn't understand what I needed to give them and why I would ask hem ad every one of them wouldn't even tell me just told me what I gave them did not comply with what they needed from me to hang up and call back when I have what the need but they wouldn't explain nothing to me more listen to me going on day 3 lost out on 5 different chances to get work because I have no phone

THEY PUT ME IN ITO TEAR AND DIDN'T EVEN CARE! JUST TOLD ME TO HANGUP
Desired outcome: I just wanted my minutes back that they took from me
Straight Talk Wireless
-
phone theft, says my number isn`t in their system after 10yrs of service with them!
Straight Talk:

Thank you for visiting Straight Talk today. How may I help you?

Straight Talk:

Thank you for contacting StraightTalk. Our hours of operation are Monday-Sunday 8am to 11:45pm. If you receive this message during normal operation hours, our chat agents are helping other customers. Your position is 29 in the queue.

This could get long... Hopefully you can help me out. I had my phone stolen, so I needed another sim card to put in another phone I have. I bought a sim online through straight talk on Sunday, I received it today, I put it in the phone and called 877-430-2355 they couldn`t get it to work and told me to buy a T-mobile sim and call back at 866-806-1840 and give them the number 332264. He tried to get the T-mobile sim to work but it kept throwing a error. so he asked me to put the att sim back in it and that's when the phone I was on died. so i came home and hoping we can finish this on line? I have no service yet. I've been with straight talk for probably 10 years, I'm on auto-pay. I just need my number 763-360-7939 switched to a new sim that will work in this other phone I bought. Straight talk has already checked to make sure the phone is compatible.

Jan:

Thank you for visiting Straight Talk Wireless.

Jan:

Hi Customer. Before anything else, may I please have your name?

Steve

Jan:

Hi Steve.

Hi Jan

Jan:

I'm sorry for the inconvenience.

thank you, not your fault of any kind

Jan:

You are welcome.

hopefully you can pull the ticket and see where we left off.

Jan:

May I please have the new phone's IMEI?

357295100999924

Jan:

Alright.

Jan:

How about the SIM card?

104273852552093

Jan:

Thank you.

You are welcome

Jan:

I'm sorry but the phone number you provided is not showing up in our system.

Your like the 4th person to say that. I`ve had that number for years with you guys. lol seriously!

763-360-7939

whoever stole my phone took the sim out, but it should still be active. I never cancelled it or anything and I know its been paid every month.

Jan:

This number is not found on our system.

I don`t know how the others found it? That is my number though.

When I log into your site that's the number that shows up?

Jan:

Please provide me the other SIM card number that you tried to activate.

the other att or the t-mobile?

both?

Jan:

Yes, please.

first att- 104273647067282

next was t-mobile- 240228185034491

Jan:

Thank you.

NP

Jan:

Do you know your old phone's IMEI or SIM card number?

oh boy, no not right off hand.

can i find it on my account on your web site?

Jan:

Yes, you can.

sim ser# 89014103255945113992

Jan:

Thank you.

Jan:

This SIM card is active with another phone number!

something is defiantly wrong here, shows #(218) 393-6841 !

Thats not my #

Jan:

Yes, that's the number active.

Seriously, that is not my number!

I`m not bullshitting you. what is going on?

Jan:

I'm sorry but this is what it shows here.

I`ve never had a 218 number in my life

Jan:

I understand but this is what it shows here.

I need my same number back..

Jan:

I'm sorry but again we cannot find your phone number.

This is a joke right/?

Jan:

No, that's what I have been telling you the first time.

I can give you 50 people that will tell you that my number is 7633607939

This is nuts

Jan:

If you want, you can activate your phone with a new number.

I can`t do that, it`s bad enough that i lost everybody's numbers...

I really can`t believe this! What happened to my number?

Jan:

I'm sorry but this is the only information that shows here.

n

the other 3 people i talked with on the phone said they couldn`t find it at first either, but then it never came up after that. So I assume they found it ?

Jan:

Your number is not on our system .

the one guy said "yes you will keep your number, that's not a problem".

it`s always been paid ...

Jan:

I'm sorry but again your number is not on our system .

There HAS to be something wrong on your end? how did my number get changed? I`m not a mental patient or have any kind of a problem. I can prove to you that is not my number

Is there anyone else that might have another idea of what is going on?

Jan:

The only option you have is to activate with a new number since the number you are trying to get is not available.

This is insane!

Jan:

I can transfer you to someone else but they will tell you the same thing.

It HAS to be available, I never lost it!

Jan:

If it is available, you number must have been activated by now but unfortunately, it's not.

its been my number for probably 10+ years, with straight talk!

Jan:

Alright.

Something seriously wrong is going on here

Jan:

I'm sorry for the inconvenience but again you can activate with a new number.

so not only have i lost everyone's numbers cause my phone was stolen, but now no one can get ahold of me either?

I can`t accept that

Jan:

You can have a new number that you can let them call you.

how are they going to know my new number when I don`t have theirs anymore?

Your closing, I`ll let you go and try tomorrow,

Jan:

There is a lot of way to contact a person. You can use email or social media.

Jan:

Alright.

Jan:

Thank you for chatting with Straight Talk Wireless.

Jan:

Have a wonderful evening.

you too

Jan:

Thank you.

Jan:

If you have any further questions or concerns, please Chat with us or contact one of our customer care representatives at 1-855-222-2355. For your convenience, our representatives are available Monday-Sunday from 8:00 A.M. to 11:45 P.M. EST. You may also text the key word HELP to 611611 to view our self-service menu with a list of help key words with valuable information.

Thank you for chatting with us today. The agent has left this conversation. For further questions, please start a new chat.

I`M SO STEAMED! THIS IS BULL!
Desired outcome: My number back that I`ve had for the last 10yrs!
Straight Talk Wireless
-
Straight Talk Wireless
5-18-22

On a two week old phone Straight Talk deactivated my service. This made the phone completely unusable for any future service. They claim my son sent too many multimedia messages in a day. I'm asking for a supervisor and evidence of this claim. Unfortunately when I was connected to a supervisor no-one would ever answer. At the time of this complaint my phone is still ringing...
Desired outcome: Reactivation of phone
Straight Talk Wireless
-
Straight talk
Mr. Daniels I writing to you because I had a blu phone that was messed up for 3 months.and they sent me a new phone and I sent the other one back and I was told that soon as I got this new phone I would be able to call when I got it and they would activatie it for me for 30 days free because the 3 months I had the other phone I didn't get a full 30 day service on it because it kept messing up now I have been on the phone with customers service I don't know how many times and can't get what I was told so please can you do something about this please thank you Lorrtta
Desired outcome: My 30 days free on my new phone like I was told
This review was chosen algorithmically as the most valued customer feedback.
On May 7 I ordered a Samsung 812 from the website. On May 11 it was delivered and I spent more than seven hours trying to activate and speak with representatives at the call centers who hung up on me transferred me to Dept who couldn't help and lied to me. Today on May 12 I Took the return email that they sent me that was supposed to have a UPS label on it...
Read full review
Straight Talk Wireless
-
Iphone 6SE Gen 2
Straight talk informed me before I purchased the phone it wld be compatible with AT&T.

After numerous hours (yes hours) and accidentally disconnected, I got through to a person who got my AT&T sim

Card to work. Well work for text messages NOT phone calls. It's been an absolute cluster. I am extremely disappointed. I have two accts with them and will eventually switch if I can't get this resolved.
Desired outcome: My phone to make phone calls
Straight Talk Wireless
-
technical support
I kept receiving texts last week that my current sims card needed to be upgraded to support LTE. On Wednesday I called Straight Talk and spoke to an agent. He took all my phone information and mailed me a new Sims card. Yesterday I did an online chat to activate my new card. In the process they cancelled my old sims card. I was told I would receive a call in 3 hours to confirm my activation, which never happened. I did another online chat to inform them of this and was told I would get a call within 15 minutes, which never happened. So I did a third online chat to check on the status of my card. At that time I was told by the agent my Sims card was not compatible with my phone, are you kidding me? As we were chatting he was disconnected so I had to do a fourth online chat. I explained the issue to the lady Merriam and she informed me the card I had was indeed compatible with my phone and I just needed to keep rebooting it until I could make a call. I simply called and spoke to an agent who after taking all my information for the sixth time informed me I had the wrong Sims card . The card I was sent from Straight Talk was for Verizon and my phone is ATT. So I placed an order for another Sims card which will arrive here on Wednesday. I am very frustrated over this entire experience not to mention I am without phone service for 5 days. I know all of my interactions should be on record. The only responses I kept getting on line was I am sorry and I understand. I have had Straight Talk service for several years but if this is how you support customer service I am going to rethink my phone carrier.
Desired outcome: I feel I am entitled to some kind of compensation for all the time I spent on the computer and phone, but more importantly no phone service for 5 days. There was an obvious breakdown in sharing of information with all parties involved.
Straight Talk Wireless
-
Customer service for straight talk refused to verify information and never sent a confirmation email
I was ordering a SIM Card today after 3 very unhelpful conversations with several representatives. #1 I could not understand them half of the time. #2 They refused to verify any information that I gave them. How is that fair and just customer service? They refused to read back any address information that I gave them. What if they took down the wrong information? That is not customer service and despicable actions by straight talk. #3 I never received a promised email confirmation of discussion and transaction that took place with straight talk. Sorry to say, after many years of service I am thinking strongly about going elsewhere. This is unacceptable and despicable. I will strongly consider reporting this to better business bureau. #4 I forgot to mention, the representative with straight talk would not even help me with how to file a complaint when I requested. He said just go to the website. Gee, thanks! WHAT A JOKE!
Desired outcome: I should not have to pay anything, even a $1.05 for a SIM card, especially in these conditions. My card was charged, where is my confirmation email? And most of all, I want an eloquent apology from straight talk. CP # 717-965-6560
This review was chosen algorithmically as the most valued customer feedback.
The last few online orders I placed was not received. It never reached my delivery address. Here are the last few orders I had placed and never received from straight talk. I had called customer service and tried to resolve this multiple times and I keep getting transfers or put on hold and getting cut off. The representatives bare speak English Wich I...
Read full review
Straight Talk Wireless
-
Cell Phone Service
After buying service for a two month old phone, the phone stopped working. It could not receive or send calls or texts. It took their technicians over three hours to fix, when all it needed was a factory reset. The technicians were lazy and hung up on me three times before trying the successful reset. This is horrible ineptitude! While you're at it, please give your technicians more English classes. I couldn't understand half of what they said. Your income depends on returning customers. No way am I tolerating this horrid service.
Desired outcome: Better informed and more determined technicians that can speak better English.
Straight Talk Wireless
-
iPhone 12 mini activation
I purchased a straight talk iPhone 12 mini from the Walmart website. The phone did not have a sim card installed. I had already cloned the data (contacts, photos, music, etc) from my old Straight Talk iPhone SE to the new iPhone 12 mini before I began to activate it. I was told by the Walmart sales rep to purchase a sim card package with cards from Verizon, AT&T, and T-Mobile. When I followed the instructions on the package and the Straight Talk website the iPhone was not processed and I was instructed to call for service. When I informed the operator that I already had a Straight Talk account and I wanted to transfer my current phone number and activate my new iPhone 12 mini she told me to remove the sim card because it was not needed. She took the IMEI numbers from both the old iPhone and the new iPhone and told me the new phone would transfer the number and activate the new phone. She then asked if I had another phone because we may lose contact during the transfer. I told her no and suggested I wait to activate until I could get another line. Before I could finish she hung up. So I turned off both phones and waited a few minutes. When I turned on the new iPhone 12 mini, I lost service for both iPhones even though my account shows that the new iPhone 12 mini is activated? Now I have no way of communicating with anyone but through my computer now.
Desired outcome: I want my service resorted. I live in a rural community. I'm a disabled veteran and this is my lifeline.
Straight Talk Wireless
-
Scam
Stay away from this "company"! They "accidently" deleted my account and said that they could not find it even though I still had a months service already paid for. They started another account and told me that I will have to pay for another month. I almost gave them my payment info up until they asked me if I wanted to use the debit card on file...what? They said that they couldn't find the original account and now they have it. When I told them to apply the month already paid for they said and I quote, "uh I don't have the tools to access that, just let me charge the card to get your service reinstated". They are refusing to make this right. They have stolen $60.00 from me! Stay away from these corrupt people!
Desired outcome: There is no outcome worthy of this "company"
Be careful of these phones. Have had to return 9 defective phones to Walmart in 3 days. Their own reps couldn't even activate the phones. Do I keep trying with new phones?
Straight Talk Wireless
-
I'm trying to transfer my number now for 12 straight days
I've been trying to transfer a number I've had for over 20 years and brought to straight talk. I have been on the phone with them every day for hours. I even had my new carrier call them 3 different times all to no avail. I have spent at least 6 hours a day trying to keep my number for the past 2 weeks. I'm hoping today is the day but after 3 hours on the phone again I still didn't get it transferred and they said they would e-mail me the pin I need but I honestly doubt it. They've lied to me several times already. I will never give them a kind word again.
Desired outcome: My number transferred to my new carrier.
This review was chosen algorithmically as the most valued customer feedback.
Posted by Anonymous 3/7/22 8:17PM Horrible company! I've been with them almost 2 years all was good until in February my phone wouldn't charge anymore I was told if recurve a new phone but had to send broken in first. That happened I heard nothing from them over a week I called them and lady from another country said right away I can't help you I have to...
Read full review
Straight Talk Wireless
-
Straight talk Iphone
On February 17, 2022 i purchased a new iphone via straight talk. It came in on the 25th. I called to activate it and transfer my number, was told it was done and then was hung up on. I gave it a day to see if everything would transfer after a few hours, and it still did not work. After over 24 hours of calling and being on hold and being transferred and hung up, I finally spoke with a person sunday morning (27th) and he told me to go buy a new sim card and someone in higher up tech support would be calling me. I never received a call. So I went out and bought a sim card and yet again i called and waited on hold for almost an hour only for some one to answer and give me no help at all and made me explain my problem for the 600th time. She stated it was bc my zip code was wrong? She changed my phone number and never gave me the new number and then tried to transfer me as well and then hung up. Next day WHILE AT WORK with no working call phone, i used my work phone to call AGAIN, stayed on hold for 30 minutes and finally got someone named daniel. told him my situation AGAIN. He made me run through all the steps AGAN and made me reset my settings and everything for no reason at all. He then tried to transfer me to "higher up tech support" again and i told him hell no. I made him stay on the line till someone answered and the person who answered after 40 MINUTES literally made me do a softwarte update and then told me that the phone must be defective and that it needed to be returned and that there was nothing else that they could do and then she hung up after I told her ten times i was desperate for help. These people that i spoke to, (all 6 of them) were all the most rude and unhelpful people i have ever dealt with in my life. I will be returning this piece of crap and then I will be going to Verizon for me and my WHOLE family. I will never use straight talk again and i won't recommend them to anyone either. I've never in my life dealt with such a hassle for a phone that I PAID for. Not to mention the 5+ years of service i have purchased from them. 0 stars. Worst customer service out there.
Desired outcome: It would be nice to receive an apology and for these people to get some better customer service reps. They won't receive another dollar of mine but it would be nice to be compensated for the sim card I purchased for no reason at all....
Straight Talk Wireless
-
I want my data that I paid for to work.
I had a Verizon plan, and purchased Straight Talk to switch last Saturday Feb 26. My data did not switch over. I have called at least 20 times to get them to help me make it work. I did what was asked of me over and over. I called multiple times (was "accidentally" disconnected over and over. Including after being transferred multiple times and waiting for manager), tried to use that chat feature (was disconnected after 2 hours waiting for manager), and texted to no avail. Each time I had called or was transferred, I had to wait 40 minutes. Each time I had to try the same steps which didn't work. I have spent over 15 hours attempting to get this resolved, and am no further. I am adding a couple of screen shots from my chat. After this I attempted to call from another number as instructed but was jerked around for another 5 hours with no resolution. I am livid.
Straight Talk Wireless
-
Refusal of Service
On Monday, February 21, 2022, My wife brought a Straighttalk SIM card kit for Wal-Mart in Natchez, MS. She was on the phone with Straighttalk trying to get the cellphone SIM activated for 5 hours. They refused to activate the SIM card and refused to refund her money. She could not take it back to Wal-Mart. Tech Support of Straighttalk kept on hanging up on her several times.

She calls back on Tuesday, February 22, 2022, and had the same outcome as Monday but they did send out a new SIM card.

On Wednesday, February 23, 2022, I chatted with Straighttalk tech support to try to get the SIM and the phone working. Both Techs that I talked to did not know how to do anything. They put me on the line with someone else. I called with at least 3 techs on the phone and none of them knew anything about cellphones or SIM calls. I guess when they couldn't fix my problem they hung up on me twice. They refused to fix my problem and refused to give me a refund. I have attached a copy of the chats.
Desired outcome: I would like a refund or my phone and SIM working.
Straight Talk Wireless
-
Unable to transfer number without paying extra
After numerous problems with Straighttalk, I decided to transfer service to Verizon. But Straighttalk will not release the number. Says it transfer protected but that leads to a message that says my service is inactive an I need to buy a plan to transfer. But my plan is active. In fact, I can still use the phone. This should be investigated as consumer fraud and a class action suit filed against the company.
Desired outcome: Release my number.
Straight Talk Wireless
-
Customer Service.
After being a Straight Talk customer for the last 15 years they required me to buy a new phone. But that is not the issue. When I logged into my account and ordered a phone it did not say what carrier the phone was good for. So I assumed it was unlocked. I even ordered a new sim card for AT&T. They also gave me a $150 discount. When I got the phone I realized that it was a Verizon only phone. I don't have Verizon service in my area. So I called Customer (serve less) service. After being on the phone for over three hours they told me to send the phone back for a refund (at my expense). They told me that I should have ordered new phone from one of their sales representative rather than picking one off of their web page. I asked if they were going to honor their $150 discount if I ordered another phone. They told me NO. "That is a one time upgrade offer". I told them that they sold me the wrong phone and that it wasn't my fault.
Desired outcome: Give me the $150 discount for a new phone
Straight Talk Wireless
-
Service of Sim card
I have had Straight Talk for 10 years , I have had minor issues and annoyances over the years with their uneducated employees but this is the final one. In December I started to get text and emails saying my phone was going to stop working due to a network change , so I called and checked in to it and asked if I needed a new sim or something because my phone was 4g LTE and the straight talk rep said no I needed a new phone that was VOLTE compatible. I did some shopping around and some research and found a phone I liked with 5g and 4g VOLTE. so I buy it and put the sim from my other phone in it. I keep getting messages so I call and after 3 reps one finally says I need a new sim because the network sees my old phone IMEI , took three because no one understood and kept saying I didn't have the phone I said and wanted to send me some junk or sale me one. So I buy a new sim call straight talk , the lady was nice and transferred my phone number to the new sim after giving her my new phone IMEI and sim number , old sim gets disconnected and new one starts working. So all seemed fine , well no I get on my account to buy a plan and I see New sim not active and my old phone with my number and the same message and not able to buy a plan , so I call they tell me that I am not on the new sim and I am like yes I am talking to you on it , then they change and say the phone I have is not the IMEI on the sim , I tell them that that's not my mistake I gave the same number from the phone. I just gave them to the lady who changed it all so fix it or send me a new sim, Then they change to well your phone won't work with VoLte and I say I see the VoLte icon in the top right corner so I know it's working. They say no it's not , because with the IMEI number they see it can't , I say well if you see that know why not before and what kind of phone an I using if you see all it's spec's they say we can't see that just that it's no capable. So I am leaving and going to pure talk same price and hopefully more truthful service reps. Once again I am 100 percent sure this phone is VoLte and that straight reps are moronic liars
Desired outcome: To let people know that Straight Talk reps will lie in a second to not be responsible for anything and they are not trained properly for their job and make frequent mistakes that have to be changed.
We are here to help
16 years' experience in successful complaint resolution
Each complaint is handled individually by highly qualified experts
Honest and unbiased reviews
Last but not least, all our services are absolutely free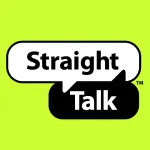 Straight Talk Wireless contacts