Costway
-
30 gallon gas caddy item at5470
I bought the unit in Sept 21. I had health issues and couldn't assemble it at the time.

I assembled it last week (March 12) and discovered that there were tiny beads of steel in the bottom of the tank. I used a vacuum to suck out the beads and removed about 1/2 cup. There are still more beads in the tank as I can hear them moving around when I tip the tank.

I can't use a tank that has beads of steel in it as the beads will go into the motor of my vehicles and burn them out. The gas caddy is useless to me in this condition.
Desired outcome: I'd like a new tank.
The complaint has been investigated and resolved to the customer's satisfaction.
The company has left an official comment on the complaint.
Costway
-
Gorelax massage sofa chair
I cannot contact company. The fake leather on the chair keeps coming off & sticking to my skin! The chair looks awful as the "leather" is now half off! I get tired of going somewhere & suddenly noticing I have small pieces stuck on me! The concept of the chair was great, although it is too short to fit your feet as it should. I've tried to contact the company to no avail. I would have complained before but I couldn't locate my booklet. I can not tell you the date as I can't find the invoice. I'm sure others must have had the same issues.
Sandi Beach [email protected]
Desired outcome: Replaced with similiar. Need a recliner for back issues
Resolved
The complaint has been investigated and resolved to the customer's satisfaction.
The complaint has been investigated and resolved to the customer's satisfaction.
The company has left an official comment on the complaint.
Costway
-
After placing order and money withdrawn from bank, never heard from costway, and cannot reach you. no shipping order, nothing.
the balance of my $814, 00 dollars withdrawn from my account at chase. you only returned only $412.00 dollars on; 1 costway ottoman sleeper bed with mattress, price $369.00. order number, 1184172, and 1, convertible futon sofa bed adjustable couch sleeper with wood legs, price $379.00, order number 101131124. both are color of gray. I never got a shipping confirmation. i have been calling for over a week and email, with no answer. left plenty messages. please return the balance to my bank account or let me know what is happening. thanks, Mary F. Hatchet Phone; 1 862 899 2360. E mail address: [email protected] PS sitting by the phone for 73 minutes, desperately waiting for an answer. my address is : 2177 frederick douglas boulevard apartment 3E, nyc, ny 10026
Resolved
The complaint has been investigated and resolved to the customer's satisfaction.
The complaint has been investigated and resolved to the customer's satisfaction.
The company has left an official comment on the complaint.
Costway
-
Fiber Optic Christmas Tree Base.
I purchased Five (5) fiber optic christmas trees. Four of the trees lights are so dim you can barely see the lights from the fibers or bulbs. One base doesn't light up at all. Friday, 12/17/21 - Two trees I received at my home at 25535 Catalina Southfield, Michigan 48075. 12/8/21 - Three trees were received at New Providence Baptist Church Detroit, Michigan 48228. All trees were addressed to Arnett Revels and paid with Mastercard ending 4227.
Desired outcome: I would like all five tree bases exchanged for the ones I presently have.
Resolved
The complaint has been investigated and resolved to the customer's satisfaction.
This review was chosen algorithmically as the most valued customer feedback.
I started drop shipping for Costway on October1, 2020. I was doing ok until they started charging taxes on my orders. I sent the my documents, and stated they would refund the taxes every Friday. They started and refunded a couple then stopped. They said David who was handling it quit, and no one else knew how to handle it' I still have not gotten the taxe...
Read full review
Costway
-
Purchase a child recliner and foot bead did not stay up on the recliner and child slipped out of chair and broke her femur
Child recliner order number 5652080-422166 was purchase from your store and the foot board did not hold up, once child was place in the chair which caused her to slip down out the recliner, and at which she was taken to the hospital and it was determine at which time that her right femur was broken
Costway
-
Microwave oven
I ordered and paid for a microwave oven on August 6th, 2020, when I checked the provided tracking number the message was "shipping label created waiting for UPS pickup. I waited a few days, my order had not shipped yet, I contacted costway on Aug 11th, I got a reply on Aug 12th that stated "we shipped your order today ". as of today, August 13th my order still has not shipped .
Costway
-
Ice cream maker model ep23604 model: ice-2030
I can get no help to purchase a replacement mixing paddle/blender blade for my ice cream maker. I have tried repeatedly to get help and get nothing but "We don't have replacement parts." Can't use my machine because of this simple problem.
Costway
-
Costway metal twin over twin bunk bed
I have been emailing Costway costumer service since April and they are not able to tell me when my package is going to get to my home. The first box they sent me was water damaged and the paint was chipped off the metal bars, the second package to complete the bunk bed never came to my home and they say it was lost in transit. I attached the emails that I have. I want my items as soon as possible my children need their bunk beds they have been waiting for a long time. They keep telling me a false time frame a couple of times now. I want my items new, not broken and shipped to me as soon as possible. No one could provide me with a Supervisor's information when I asked for it. This has been a ridiculous experience with Costway.
Costway
-
Smokeless infrared electric grill ep24379
This is a very disappointing product no matter what I grill it sets off my smoke alarm I will not use this product anymore. Waste of money

I did not receive any book or suggestions on how to use. Was a small book but was not helpful at all, it burns my meal there no medium setting no lid cover I asked a couple of other people and they agree with we not a good item I mostly cook chicken which I like to barbeq no success too smoky I bought this because it said smokeless which is not the case.
Theresa sinutko
[email protected]
Costway
-
Christmas tree, model: cm 20751
The Christmas tree I purchased through Ebay is LED light type with flashing light drived by a transformer. The rapid flashing of LED lighting is annoying and doesn't allow me to look at the tree for any length of time. The light function box works ok; but when unplug the cable leading from the tree to the light function box. Can flashing be elimate
Costway
-
Cost way twin tub washer, giantex portable compact full-automatic laundry 8 lbs load capacity washing machine washer/spinner w/drain pump
Both of these products have stopped working. The twin tub was sparking behind the timer and the portable washer won't spin at all. The portable washer worked for 7 months with zero problems then it just stopped spinning. I have gotten zero help from anyone at this company! I'm so unhappy with all of this. The twin tub I have had less then a day and it's sparking after 4 loads how am I supposed to feel safe with this in my home? Is it too much to ask that I just want my family to have clean clothes? I feel like this is a big joke to everyone because no one can give me a answer on how to fix these. I want my Giantex Portable Compact Full-Automatic washer back up and running but it's like pulling teeth to get a answer. I know that it's the timer on the machine cuz it goes to spin and it goes from 7 back up to 10 on its count down. I just want a way to get it working again. Please that's all I aks
Costway
-
Water dispenser
I purchased a water dispenser and I would like to return it in a exchange for another different one, black and silver or refund my account. I brought this 9/18/19. Why do I keep getting the runaround,
Please just give me a exchange not $25 and keep it. It leaks, I have a new kidney transplant and need to drink a lot of water and this will be convenient to me..#5301959073962 is the invoice number please reply to me or call me at 203-526-6462 thank you ms solano

Sku: ep22901 I will pay the difference
This review was chosen algorithmically as the most valued customer feedback.
Parts fell out of box and I need a package of the connectors (screws, connectors etc.) to assemble. I've tried everywhere. I would just like the package be resent out so I can assemble this item.i don't know why it so difficult. I tried emailing directly and I've tried twitter all to no avail. Can I at least get a parts list so I can go buy them myself(not happy) @Lowe's.
Read full review
Costway
-
Giantek bbq smoker
missing parts for smoker part numbers are following: 9 & 39 on the parts list. part number 9 helps build front tray of smoker and would hold spices sauces and other necessities. part # 39 is the rod for the wheels and would cause any one moving the unit to have to literally pick the unit up which would be impossible when the smoker is in use so i believe that to be very important also. would appreciate a quick response had planned a barbeque this weekend and would help very much to help this go smoothly. thank you
Costway
-
Folding bathroom stool; ba7097
Did not have all the screws. Missing two each of 5*50mm expand bolt set, 5*75 mm expand bolt set and the elibibility certificate. I purchased this thru Amazone Prime the first of July because it was what I needed since I have trouble standing in the shower. Please ship to Orr, 36900 MS H'way 35, Vaiden, MS 39176 USA. I hope you will be able to sed me these stainless steel bolts since I am in great need of this seat. Thank you for your prompt attention.
This review was chosen algorithmically as the most valued customer feedback.
i bought the dryer on line from Sears platform. It was delivered February 17, 2019. The he dryer broke on May 12, less 3 months, ---the axel that turns the drum splet. Nothing turns. Obviously a defective lemon. I called Sears and after many delays got your phone number for customere service. I tried for a week to get an agent, waiting hours, . Each time I...
Read full review
Costway
-
Unrequested cancellation unauthorized money withdrawal!
I ordered and paid for the below product on 23rd May for Costway, California:
Order #100451429 - Canceled Reorder
About This Order:
Order Date: May 23, 2019

I saw today that they canceled my order without my request and without even informing me.

Further to this, Costway withdrew money 4 times for the product, 3 times on 24th May and 1 time for a slightly different amount, with no indication, on 28th May.

When trying to contact them, neither their telephone service nor the message possibility worked.

Agnes Golenya
Costway
-
Costway sewing serger
I just received my new costway serger order number #100386638 and the sewing motor has no power, the light comes on so it is getting power but not to the sewing motor. I have requested a return label and refund.

I've been dealing with someone apparently out of the country due to language responses and times emails are being sent out for over 2 weeks now, i've done all asked, made a video of serger not working, they said that needle cover wasn't covered and asked me to check that and let them know. The cover is closed, send back pic.

I needed a serger that worked straight out of the box as it should have when it arrived. I had a project to finish for my business so I purchased another worker serger. Now, they aren't responding to me after I sent the pic of the cover closed and it still doesn't work. I let them know that I wasn't going to do any more video's or pictures or mechanic work on the machine, I need the return labels and a refund.

Why should it be so hard to get return labels and my refund for a defective product? Looks like I will end up having to dispute the charge with paypal to get my money back. I will never, ever buy anything from costway again!
Costway
-
Chair defect
I purchased a high back racing style gaming chair reclining office executive task computer Last April . The warranty was for 90 days . About 3-6 months went by and the arms and seat started to wobble . I could not see the problem . Than staples starting falling out . I was finally able to see what the trouble was . I took the seat & legs off and the bar that was welded to the seat frame came off . ( defective weld ) . I contacted the company and they said they do not have replacement parts . I need to get this fixed on my own . How do I fix a weld ? Please let me know how to get this resolved . My telephone # is 860-276-0261 . Thank you John Wojenski
We are here to help
16 years' experience in successful complaint resolution
Each complaint is handled individually by highly qualified experts
Honest and unbiased reviews
Last but not least, all our services are absolutely free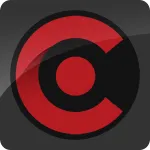 Costway contacts