Conservice Utility Management & Billing complaints
57
Conservice Utility Management & Billing
-
Service
My water was disconnected on 05/31/2022 for non payment by conservice to henry county ga. I connected customer service to avail as of 5/31/2022 over 10 hours later the service has not been restored. I have received no calls nor emails or proof that payment was made. This amounts to constructive eviction. I have a sick child and there was no water and my house was without water no to any fault of my own but for a failure on the part of a third party who chose not to pay a bill but is indicating that the county may have sent the bill to the wrong address. However it is strange that if that is the case I get a bill every month so how is conservice able to bill me while they are not receiving a bill.
Desired outcome: I would like for your company to pay your bill so my water can return asap. You are now making my home uninhabitable and I will have no choice but to seek recourse for living in an uninhabitable house
Conservice Utility Management & Billing
-
Over charging for a single person.
I live in a complex that houses studios, 2 bed, 3 bed, and 4 bed apartments. Each Unit (building) is specific to these rooms. I have lived in my studio apartment for 10 months now. Toward the beginning my bills were around 50$ each month but now they're in the $100s. I understand prices rising in this time however, my friend who lives in a 2 bedroom in the next unit over is only paying 50$ a month still. They have been living there for about 9 months now. My complex states in the lease that the utilities are shared within units. How are studio apartment tenants using more sewer, garbage, and water than a 2+ bedroom tenants. In no way would my price double theirs, and every month I compare my statement to my friends yet still I am over charged. When I first found this out I went to management and they told me to speak to conservice which they told me everything was normal. I don't want to have to go back and fourth to figure this out. I'm a college student in an expensive city and these over pricing bills are taking all my savings.
Desired outcome: I'd like my statement and bills to be fixed to fair pricing and either refund or credit the extra money I have been paying. It is not right to over charge young college students who struggle with money.
Conservice Utility Management & Billing
-
Billing
I have been living in an apartment in Fontana for 4 years now. First conservice tried to overcharge me and give late fees that were made through the apartment. This was corrected. Now my water base charge is being raised without notice or reason. I live alone with 1 small child. There is no reason for my bill to be high and charged to keep changing. Since last year the base charge has raised a dollar and they also charge a service fee on top of a online payment fee, even though they ONLY accept online payments. All the fees are ridiculous.
Desired outcome: Lower back the water base charge
This review was chosen algorithmically as the most valued customer feedback.
I live at Notch 8 in Alexandria and the use Conservice to calculate and billl water and sewer charges for our individual units as well as the common areas water and sewer charges. When we first moved in Jan 2018, at that time we payed $20 / month for common area electricity and that was it as far as common area charges. Since then they have added $15 ...
Read full review of Conservice Utility Management & Billing
Conservice Utility Management & Billing
-
Charges are insane
Have been part of these tor homes for over 8 years there has been 2 other utility companies prior bills for this complex have always been approx 130-145. When this new company took over not only no explanation no willingness to discuss . Bills in approx a year have increased over 30.00$ there is no resolution there are continuous issues of broken pipes etc and water areas with no plants ? There is an issue and this needs to get resolved .
Desired outcome: To have the bill decreased
Conservice Utility Management & Billing
-
Late fee
My name is Phong Nguyen. I received a bill from Conservice with an amount of $615.93. $120 was late fee. It turned out Conservice made typos on my home address, and all their bills never reached me until April 2022. I paid all charges and requested late fees to be waived. It was not my fault that their bills did not reach me. Therefore, I should not be responsible for late fees. Conservice manager refused my logical request.
Desired outcome: Please waive late fees.
Conservice Utility Management & Billing
-
billing
My bill is doubled once con service took over without any changes in consumption in my apartment. Why in the world the month this company took over, the charges are doubled ?

the bill provided by consercice doesn't have a breakdown by consumed units ( Therms, or kwh) and the cost per unit. there's a lack in clarity to what i'm paying for. i've done some online research to find tons of people having the same complain. i can't seem to know what we're their next steps and what legal action to take.there must be some entity that can investigate the behavior of this company and provide relief, guidance is appreciated whether to take it to court.

i am not clear on what more information to add if not the personal details including address, account number and the like.
Desired outcome: Explain why my bill is doubled? review my unit consumption or meter reading and provide an decent breakdown of the bill based on consumption and cost per unit.
This review was chosen algorithmically as the most valued customer feedback.
Conservice is claiming, yet again, that the meter is not reading correctly (a meter they recently installed after claiming the old one wasn't "reading correctly") and is making up amounts to charge me…again. They charged me over 116 dollars for the month of March (I am one person and the bill is usually around 40ish) claiming that this is to make up for the...
Read full review of Conservice Utility Management & Billing
Conservice Utility Management & Billing
-
Dramatically Increasing Bill
At the Villas of Renaissance in La Jolla, CA we're STUCK using Conservice! The way you compute a bill is totally inequitable and discriminatory to a one-person resident, for example. For one, you charge me to send me an invoice (that's absolutely crazy -- charge me to send me a bill!).

Nothing has changed in terms of my living, use of water, trash, etc. But my bill keeps fluctuating and this month is UP 13% from the previous! That means I'm likely paying for someone else's misuse and/or overuse of the water, etc.

It is inequitable and discriminatory. I need a refund and YOU need to stop doing business this way.
Conservice Utility Management & Billing
-
Electric Bill went up even though no one is living in the apartment!
I am a college student who was living in a college student apartment. I had two other roommates. We all moved out in December 2021/January 2022. I am currently the only one who still has a lease with the apartment. When I first moved in, our bill was around $5-$16. I have never had to pay over $16 which was in November 2021 (Electricity for 9/08/2021-10/07/2021). Since we all moved out the bill has gotten higher. March 2022 (Electricity for 1/11/2022-2/09/2022) was 29.12. My April bill (Electricity for 2/09/2022-3/10/2022) is $75.80. Both of these bills are "using" electricity for time periods were no one is living in the apartment. In fact, no one has keys to this apartment except for the manager. Everything is turned off in the apartment and there isnt anything in the apartment.

My other two roommates had lived together in this same place, with another girl, for a year before this. They said their bill was never above $10!
Desired outcome: I would like a response on what is going on and a refund.
Conservice Utility Management & Billing
-
Utilities
I have rented a home from AH4R for 5 years now. In that time, my utilities have been through Conservice. I didn't have an issue until October 2021 when I received an email that my utility charges had been posted to my rent account. When I looked at my online account to get ready to pay my rent the utilities were twice the amount I normally pay. I instantly panicked and reviewed all of my billing statements from when I moved in on March 2017. From what I reviewed the statement date has always been between the 8th and the 11th of the month. When I went to pay my November rent and looking at the statement date it showed the 26th. So of course this caused for me to be charged 2 billing cycles. When I called Conservice I spoke with a man that said they received the billing late from the local utility companies and that's why they posted the charges later than normal. I asked him what the companies were and he was only able to provide me the name of the electric company which is United Cooperative Services. I asked if they could fix the billing because I couldn't just fork over $400+ on utilities. He said no and that they were legally bound to charge what they received and if I had any other question to refer back to the rental company. He said I would just have to pay it. He had no sympathy. I reached out to AH4R and my property manager stated that they were notified and several residents in TX were affected by this and they were looking into the issue. She said there was nothing they could do either besides waive any late fees and could setup up a payment plan if needed to help with the extra utility charges. I went ahead and paid the amount and hoped this wouldn't happen again. Fast forward to March 2022...I again receive a notification my utility charges have posted and low and behold I am being double charged again! I spoke with my neighbors and several have lived in the neighborhood since it's inception and have used the same utility companies and have never been charged twice. This also proves that this company is not conducting business accurately. I have already reached out to the property manager for my rental company about the issue and to see if there is a way that I can just use UCS and the local cities water/ waste instead of using this joke of a company. From the comments I've read so far there are several class action lawsuits being worked on in other states. I really hope there is one in TX. If so, sign me up. There is no way people can be expected to fork over 2 months worth of utilities every month. It's just ridiculous!
Conservice Utility Management & Billing
-
Overcharged for (Heating, Water & Sewage...)
I have lived alone for many years in the same very small apartment (~600 to 685 sq ft). On 03/01/22, I received a utility bill from Conservice to pay heating $58.97, water $36,80, trash $10.00, water $9.37 totaling $123.79 for service period 01/01/22 -01/31/22. The bill indicate that I used a little over 3x's what I have used the previous years. This is impossible! Why am I being over-charged for these utilities. My electric bill is more than 3x's less every month. I think there is a huge discrepancy and Conservice is trying to take advantage. Can someone give me any information on how to get this matter resolved? Thank you.
Desired outcome: I want Conservice to correct the problem and lower my bill. Please respond.
This review was chosen algorithmically as the most valued customer feedback.
I am being charged 150-170 per month for sewer charges which makes the whole billing amount to 250-270/month. Why am I being charged so much when the same usage used to cost me 95/month 2 months back (whole bill amount). When asked where to see the units spent for the previous months vs now in the meters that I can see, there is no clarity as to where I can...
Read full review of Conservice Utility Management & Billing
Conservice Utility Management & Billing
-
Water/sewer billing
My propertyy managment company uses Conservice for rent and water, sewer and garbage billing. Our property had a massive water leak that I reported 2x over 2 months in the parking lot. They never checked it. The leak had actually started about 8 months earlier but was slight. Then it started gushing for months. I finally reported it to the utility company and they came out and fixed it the same day. I found out it only affected the building I live in. So I pulled our Bill's for the last 3 years and as expected our water/sewage billing had more than doubled. No one is helping or responding.Everyone directs you to someone else. Utility company says call the property, property ignores and Conservice says they just do billing. I'm filing a complaint with the state AGs office. I want refunded for overcharging.
Desired outcome: Refund for over charging
This review was chosen algorithmically as the most valued customer feedback.
I use to pay 35$ a month to Conservice and the most I payed was 60$ a month. Now the bill has rocketed as high at 242.84$ a month and if not payed by the first they charge an additional 10 dollar late fee. I have emailed and complained to them many times on that something is wrong and the bill is so high that I don't understand why!? They ask me a list of...
Read full review of Conservice Utility Management & Billing
This review was chosen algorithmically as the most valued customer feedback.
For the last 9 years the company we've been renting from has used this company and their extra fees to process our payments. Well this month we get a bill and it's $709! Their excuse was that they are generally 6-8 weeks behind on statements and they have caught up. As I stated we've been using them for 9 years and they have not once been 6-8 weeks behind...
Read full review of Conservice Utility Management & Billing
This review was chosen algorithmically as the most valued customer feedback.
These people have been overcharging me monthly my bills keep going up and up and up and up and there's charging me a hundred and $35 for water when I lived in four bedroom home and it never got over 50 they're charging me electric tax but I pay the electric company tax already why do I have to pay them also and they're charging us for all of the water...
Read full review of Conservice Utility Management & Billing
Conservice Utility Management & Billing
-
Water Billing - Overbilling What Utility Provider Charges
So I use to have Conservice and they totally ripped me off for over a year on water and sewage. I complained and never got a straight answer from them. The bills just got higher and higher with them. I've attached a photo that shows what Conservice billed in 2020 and what the actual provider of water and sewage billed at my new home in 2021 for the same months. As you can see from the photo, Conservice is billing more than double what the actual utility costs; yet they will tell you they are only billing you for the bill they get from the utility provider plus their "convenience" fee of $9.95 a month to bill you and pay your bill for you. Total bull! Conservice needs to be sued and needs to be shut down; the executives need to spend time behind bars.
Desired outcome: Class Action Lawsuit and Business/Executives Held Accountable
Conservice Utility Management & Billing
-
water utility bill
My water charges for the utility 26502079 - Gran Bay Apartments Jacksonville has been averaging consumption of 1200 gallons from Feb to September this year and from October it has shot up to approx. 4200 gallons with no change in the number of occupants(2) - In fact October and November we were out of town for 4-5 days each. The apartment service people did a gallon test and they said it doesn't reflect any leaks
Conservice Utility Management & Billing
-
High Increase of water bill....
I moved into Highland Chase homes on 7/16/2021 and I am trying to figure out how my water bill literally jumped from $16.42 (I do understand that was for only 2 weeks) to $232.94 from August to September! As well, I just received my next bill, and that amount is where the bill should be, at $25.83. I am thinking that there was a # added to the $232.94 by mistake on Conservice end; maybe it was $32.94...or $23.94? There is NO WAY my water bill is that high and the next month it considerably decreased down by $207.11. Certainly, that should be a red flag for you all with Conservice. I explained to management about the water usage in my home which is extremely low. However, there has only been 2 water maint. issues in my kitchen and bathroom. Thank you so much for your time.
Desired outcome: I am requesting a waiver of $232.94.
We are here to help
16 years' experience in successful complaint resolution
Each complaint is handled individually by highly qualified experts
Honest and unbiased reviews
Last but not least, all our services are absolutely free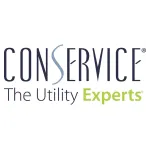 Conservice Utility Management & Billing contacts
Conservice Utility Management & Billing representative
Conservice Utility Management & Billing