This review was chosen algorithmically as the most valued customer feedback.
Hi, your electric cable that goes from the alley to my home is touching the roof of a structure in our back yard.
Read full review of ComEd
This review was chosen algorithmically as the most valued customer feedback.
While looking at my ComEd bill, I was charged a deposit. While investigating the reason for this deposit, no reason was given. I found in the handbook that deposits are only given for 4 reasons for new residential customers. 1. You are applying for service and your previous service was disconnected for non-payment, and you did not pay the final bill. 2...
Read full review of ComEd
This review was chosen algorithmically as the most valued customer feedback.
My account number is [protected] and you name is Mary Nevels I'm a senior. Chicago Emergency assistance deposited$116.00 on May 10th and I owe no money for several months now. Please can I have my deposit back time are hard for me. Tysvm phone # [protected] for any questions need. Dated May 18th 2022
Read full review of ComEd
This review was chosen algorithmically as the most valued customer feedback.
There is a streetlight located in front of 2212 Grove Ave., Berwyn that has been out for months. It used to shine light on Grove and the intersecting alley which would deter criminal behavior from happening to the parked cars and other personal properties. I am a disabled citizen that doesn't feel comfortable exiting my car in the dark since Home Run Inn...
Read full review of ComEd
ComEd
-
Electrical Power Services
For the past year or so we've been noticing our lights flicker, dim and shut on and off for no apparent reason. We've had to repair or replace appliances and electronics and we are at a loss as to why this is happening. What's more puzzling has been ComEd's nonchalant responses to our telephone calls. We have been meant with "yea yea we know" or "we're aware and we're checking into it". Personally, I feel that someone, be it person or agency is using our services because the dimming and flickering is similar to when you connect a power tool. We cannot imagine what kinds of power surges are responsible for the damages to our appliances and electronics.
Desired outcome: We would like Comed to investigate and rectify the issue.
ComEd
-
Netmetering
Installed solar panels and was connected to Coeds grid for net metering. All was well, was getting monthly credit for electricity surplus, then it suddenly stopped. I did not discover the error for a year and a half. Upon discovery, I called and asked for a check to refund me the money I had paid ComEd for the electricity I had not used for last year and a half in the amount of $1, 300. I deposited the check successfully and used the funds for Christmas presents. A week later, I got a letter in the mail from my bank saying that ComEd had voided the check and I no longer had access to the funds and was charged a $12 fee for the voided check. I called ComEd and was told "they needed to revoke the check" and rebill me independently for each period for the last year and a half and that it "would take a while."
It's been nearly a month and, "rebilling is not complete." I asked how much longer it would take and wasn't provided an answer as their department doesn't know and there is no way to talk to that billing dept…I was asked to call back in a week for an update as it "takes time" to rebill. I did so then was told they are still working on it and to call back in a week. I called back again and was told it may take up to 40 days and to call back in the new year. Today is December 20th.
The customer service reps said that they don't have any ability to connect me with the account / billing department and can't tell me when it will be done. Nor are they able to say to me if I will be refunded the $12 fee from my bank. One mistake after another, 1) improperly charging customer for electricity not used (given I had been providing electricity to the network but was not credited for it), 2) refunding funds to customer via check only to then cancel / void the customer check with no notification and incurring $12 bank fee to customer, 3) Unable to communicate how they will reconcile their errors with any specificity in timing (or apology).
Desired outcome: Reimbursment and $12 bank charge repaid in a timely fashion
ComEd
-
Comed
June 2020
All started with loud frequency noise in my house, flickering lights along with dimming lights. I complained almost 1000 times with nothing done. Letters sent to Corporate. I've shut down all my power in the box but continue to hear electrical/ radio frequency. Living right behind a transformer is not the best thing to do. Where's the help comed. If I didn't pay the bill. You will shut of.
Thank you for nothing! With hanging cord and tree branch touching the electrical wire
Desired outcome: ICC complaint filed
ComEd
-
Telephone pole delivered to my parkway on 89th Place
Yesterday, 9/30/21, a long semi truck and 2 ComEd service trucks dropped off a very long telephone pole on my parkway. I raised hell with these guys! I realize this area is a public way easement that you can use but your Grounds Repair crew has the responsibility to repair any damages. The Kentucky Blue Grass lawn on my parkway is pristine. The pole will eventually kill the grass under it and I expect this to be replaced. These guys had no idea how long the pole will sit there. A neighbor 2 doors down had the exact same issue. Is there no coordination with this process? There was 6 to 8 ComEd guys present to wrangle his pole.

My house is all-electric and the street has underground utilities. Why is our street being desecrated? We are the best ComEd customers. There are no telephone poles within sight at my home. What in the world are you doing here ComEd?
Desired outcome: Replace dead or dying Kentucky Blue Grass lawn
Update: This specific pole on my parkway is just a few feet from a public sidewalk and could be an attractive nuisance to children. It was pressure treated with pentachlorophenol (penta), a possible carcinogen that is banned in most countries. This has prompted the sole North American producer to announce it will close its plant, in Mexico, by the end of 2021.
ComEd
-
Over payment
I have Comed on auto bill pay and I didn't do budget billing because of the virus. I received a grant and didn't get a letter to inform of the payment and I was still making my monthly payments from my account. I requested a refund from Comed and they gave me the run around and told me that I Had to apply it to my account. I am poor and Need my money back. Why do they need my Over Payment? I can use that money and they Refused to refund my money back unless I get off the budget plan. They are full of it. Why do they need 2 payments? I have done this before and I got my money back and they have been giving me the run around. I want my Money back and I don't have to get off the budget plan to get it. The State and My money also, naw. Refund me my money back please. Robbing senior citizens.
This review was chosen algorithmically as the most valued customer feedback.
ComEd representative is so rude. I asked them questions in English and when they didn't understand, they didn't ask me to explain but rudely asked me what language I was speaking. She was mocking my English. So rude!!!
Read full review of ComEd
ComEd
-
Service
We have been waiting for over a month for a representative to come to our house to have the power cord relocated and we call once a week and nothing still they just keep telling me that someone with be out every time i call and no one comes. And everytime i do call they tell me they all see the request in the system but nothing is ever done about. At this point Comed is the only thing holding us back from getting the pool installed i need answer [protected] asap
Desired outcome: Can someone please come to our house
ComEd
-
Trim trees
Each year your guys trim our tree. This year there were no branches in or near the power lines. Each year they keep cutting on only one side of the tree, which causes the tree to lean toward the house. It will take one good storm to fall on my house and kill us. They end up cutting the tree so badly that there is nothing for the tree to do is die. I can send you a picture of his dangerous it us the way your tree trimmers cut all trees. I will sue you when the trees fall on our house, fir sure. I will post your tree trimming results on line and show how dangerously bad shape, you have left thus tree. nd giving us a new tree to plant ., Won't help.as that tree will be killed by your tree trimmers
Desired outcome: Stop cutting tree limbs each year.
This review was chosen algorithmically as the most valued customer feedback.
Comed will not turn my power on because my tenant didn't pay the bill. My account is in no way associated with my tenants, who moved out. It's been below freezing every night for 6 nights that I have not had power. There is no way for me to heat the house. I have expensive medical supplies that require refrigeration and are probably ruined. At this point I...
Read full review of ComEd
ComEd
-
shutoff
I own a 3 unit townhouse, 35W710 Woodlawn Ave. St. Charles Il. 60174 - as has happened previously with apartment #1, when a renter left they called and had the electricity shut off. Well - my renter that just handed me the keys and had the electricity turned off in unit #3. How can I prevent this from happening in the future? Don't recall if I had to pay a fee to have the juice turned back on in unit #2 ( just 2 or three months ago I believe) I am the homeowner and I wonder if I can prevent this bad situation from happening again. This is a three-unit townhouse and electric has been in my name previously in unit #2. Can I be the default bill payer, this is my 3 unit home keeping me from having to spend the time and trouble I am expending right
Desired outcome: keep it on! 35W710 unit # 1 St. Charles Il. 60174
ComEd
-
Lighting
I live next to the ComEd switching facility on Swift Rd. in Glen Ellyn. They have installed extremely bright spot lights that are positioned so that they are shining directly into my home. They come on and off all night long disturbing our sleep. I have tried many times and many different ways to address this issue with ComEd and keep getting assurances that the situation is being addressed. However, after months, nothing is happening and the lights are going on and off even more frequently then they were before making the complaint!
Desired outcome: Redirect the lights so they are not shinning directly at my house.
ComEd
-
Com Ed Late Fees and Deposit Requirement
I have been at my current address and using Com Ed for 20 years. I have never missed a monthly payment.
Now, after constantly changing their due dates, they claim that I am 'late'. I have always paid my bills on the 15th, yet somehow I'm suddenly late because they moved their billing date.
This is obviously an intentional scheme to extract extra fees and 'deposits' from their customers.

I contacted them and asked them to bill me to coincide with my pay day (the 15th of every month), instead of billing me right afterward. They refused and demanded the late fees and deposit or else they would cut my power.

If this is not resolved reasonably, I will be forced to contact my State Representative and possibly file a class-action lawsuit. I'm sure that there are plenty of other Illinoisans who are being shaken down by these crooks.
ComEd
-
Lack of service
ComEd has failed to address an issue of the power leading into my factory. Occasional spikes are causing us loss of product, equipment repair, production down time, etc! My electrician for in the warehouse has repeatedly attempted to "work with" ComEd to help rectify the issue but ComEd seems to not want to do this. ComEd should work with my contractor and resolve the issue together rather that have the linesman tell me the customer "we only care about power coming to your building, not what happens inside"
ComEd
-
disconnection
On Tuesday October 29 2019 com Ed shut off my service when it was 40 degrees outside. I have talked to a service rep that comes into my store and I asked if they can do that. And she said no. Especially when they check to see what the temps are to be at night and rest of week. So since then it has been in the 30s and today on Halloween it's snowing and cold. Very disappointed in com Ed for treating a customer who is a senior citizen. When I called to get it turned on I asked how much and they said past due of x amount of dollars. At least nicor makes a deal with u to extend the payment so u can pay x amount to get turned back on. So ashamed in your company for treating senior citizens like this. And yes I applied at liheap and there gonna tell me I make to much money. So all winter I will have no heat. SHAME SHAME ON YOU! Irene marquez [protected]
This review was chosen algorithmically as the most valued customer feedback.
Our condo building... "Wacker" 960 Harris Rd.. is one of 3 here at Prairie Crossing in Grayslake. We have experienced an unexplained extreme over consumption/or at least we have been charged for that during the last few months. In fact our buildings common area electricity usage has in 5 months eclipsed our expected consumption for the entire 2019 year! How...
Read full review of ComEd
This review was chosen algorithmically as the most valued customer feedback.
Thursday night we lost partial power to the house. This is a recurring problem in our location being in the woods. But a tech came out friday after reporting the problem and said they would have someone here Saturday morning to fix the problem. Saturday Came and gone and no one called or showed up. Today is Sunday .. 4 days now without heat or water and...
Read full review of ComEd
We are here to help
16 years' experience in successful complaint resolution
Each complaint is handled individually by highly qualified experts
Honest and unbiased reviews
Last but not least, all our services are absolutely free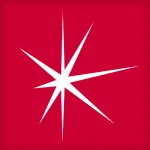 ComEd contacts