Clientele
-
Funeral policy
On the 20th May I called through and was advised to submit certain documents which I subsequently did.

There was no word from Clientele. Yesterday I called through again and the consultant realized that my email was not attended to. Worst thing is she doesn't even know what an electronically generated statement looks like and arrogantly wants to argue her misinformation.

Today is the 25th May, still no word or action from this company. Yet their adverts that regularly are on screen keep saying that they pay out within 24 hours. That is false advertising, with a distinction.
Clientele
-
Insurance
Clientele has deducted money from my account for an insurance I know nothing about the money deducted from my account was the only income I had to provide for my 4 months daughter I tried reversing it but it was unreserved please help me get it back. The amount was R264 I don't know how they got my details because I never joined any insurance please I'm not working my daughter depends on this money she has no food nor any nappies I'll be grateful if I'm refunded my R265
Clientele
-
I am complaining about a legal policy entered in my personal name.
I met some guy at the mall.. He was talking about get rewards and discount offered at Edgar's and Sportscene shops when I make purchases. He took my details but also never told about policy. I was from Standard Bank to open a student account and having the confirmation with all details on my hand. So my mom deposited R1000 on 22nd for my school stuff only to get an unusual notification of 2x R265 from your company. I know nothing about this policy. Email sent from [email protected] on 28th April 2021. After no response I made a call to ur head office 011 320 3000 and Spoke to Augustin from Call center to terminate policy.He confirmed that he will only close it, the rest he is not dealing with that. I need refund please as my study material are not yet finalised, awaiting for this money. My mom does not work either and not in good standing to take a policy . I want my money reversed back to my account please cause the business approach was wrong at first.

Thank you

Hide full review
Desired outcome: Cancelation of policy and refund
Clientele
-
Funeral policy
I had the worst experience ever, filed a on 29/04/2021 and called to confirm if they have received the documents. The consultant confirmed that everything is in order and will be paid within 24hrs . Today 03/05/2021 I called and they told me that they are still assessing the documents later . Yet they don't even bother to update me . Arrogant consultant
Clientele
-
Clientele hospital plan
I was hospitalized for 19 days and had an oparation during that time. According to my policy, there is a lumpsum if I'm hospitalized for more than 3 days and a day to day of R500 if hospitalized for more than 10 days. They refuse to pay the day to day cover and give reasons that are not even in my contract with them. It is unfair that they are quick to deduct but when it comes to paying they Give all sorts of excuses. Im disappointed in the company really.
Desired outcome: Please pay out my day to day cover
Clientele
-
legal assistance
Disgusting Service
Clientele is extremely arrogant and incompetent. I have been a member of them for many years and have never missed a debit order yet their service is amateurish and they treat me like I owe them something. I am very disappointed indeed as it would seem as if I'm going to end up paying a real lawyer, something which they do not seem to have in their employ, to help me with my current legal problem. My wife was involved in an accident on 10.02.2021 with another vehicle and on 09.04.2021 I was contacted by the legal firm appointed by the third party's insurance to claim damages from me. I prepared a sketch along with my wife's version of events. I also did some research on how to combat the claim. I forwarded all of the documentation, pictures as well as the quotation and claim from the third party through to Clientele for assistance on 13.04.2021. After 10 days of not hearing from their consultants, I phoned with the last bit of airtime that I had on 23.04.2021. The consultant was very rude and defensive about the delay in communication with me. She asked what happened and I explained, also briefly going into the defence I prepared. My airtime ran out and guess what, they never returned my call. Instead later that day, they forward me an email that they sent to the third party in which they mistakenly say that I was the person involved in the accident and asking for a quote from the third party. During our telephone conversation earlier that day, their consultant confirmed that they had all of the documents that I sent through to their office on record yet she still made this armature mistake. The third party's representative is already planning on issuing a summons and has advised me twice to rather deal with them directly as Clientele does not seem to know what they are doing. With my experience with them both past and present I cannot help but think that he is right. It would seem as if I will now need to deal with the matter myself and possibly also appoint and pay for a legal representative to help me. This is a bitter pill to swallow considering how long I have been a loyal client. I will not leave this here. This is the first of many complaints that I will post everywhere I can. I am also preparing my complaint to submit to the OSTI in which I will also request a premium refund from Clientele considering that they, like a parasite, are the only ones to benefit from our business relationship. I need you to provide me with a proper legal representative that knows what they are doing, that is willing to read the documents that I submitted previously and that is willing to communicate with me alternatively, I need you to recommend a proper lawyer to aid with my case. You promise legal cover but only provide headaches and a lot of stress. With what I am experiencing, I find it hard to believe that anyone in your adverts are genuine clients. I rather believe that they are employees or paid actors. I challenge you to review my history with you and prove to me how you have ever once helped me with an issue.
Desired outcome: Provide the service you promised.
Clientele
-
Clientele service
Yesterday on the 31st of March 2021 i got a call on 0799490129 from (Happiness) she said was her name.. it started of as a call she wanted to introduce us to a medical aid .. i refused because we already have medical aid.. so then she asked if i had funeral cover witch i said no to.. she raised her voice and proceeded to yell at me and ask if my wifes life isn't important and what i would do if she were to die right now.. i told her that i could not afford it witch she started to yell and told me to borow money from other people to pay for this funeral cover .. i got angry and hang up the phone i would like to take further actions if nothing is to do about her horrible client service!
Desired outcome: Something to be done to horible clientele service
Clientele
-
Funeral plan
I never joined anything from clientele and im not working
Desired outcome: Reverse my money that is deducted from my account and stop debit
Clientele
-
Sales consultant of clientele
I am complaining about the debit order that has been deducted from my Capitec account and I do not know because I have not yet join any funeral cover and I want to know that how can I stop that debit order and reverse the amount of R221 Clientele 70000178308
Debit Order of R221
210323DEBICHECK
The incident took place in Newcastle at Eyethu Junction in between of the passage of the supermarket

You can also contact on this number which is 0817095519
My email address is [email protected]
Desired outcome: I was hoping they could reverse my money back
Clientele
-
Funeral policy
I met some guy at the mall.. He was recruiting people to join clientele's offers.. He took my details but also told me that they won't deduct any money before having all the details of the beneficiary which was my mother.. So they haven't called to confirm the details yet they've been debiting the policy money for 2 months now.. I want to stop this and don't want the policy anymore.. I also want my money reversed back to my account.
Desired outcome: I want my money back into my account
Clientele
-
ifa/funeral policy
I have been contacting Clientele by email and whatsapp to cancel my policy and IFA business, and I have been receiving automated messages for response. I decided to change the date for my debit order to gain enough time to cancel my policy and not be debited for this month. Unfortunately they continued to debit inspite of changing the date and the account details. I then decided to call them... when I called they denied debiting and asked me to email my bank statement... I emailed the statement and no one responded... I decided to call again today then they said there is a 50 day notice soo they are not going to refund me.

They do everything quick to sign you with them but make it a living hell when you cancel your policy. They have poor customer care. They do not respond to emails and even their whatsapp services go back and forth like a brocken record.

And lastly they are there only for the money and to help the people. They are learnered robbers.
Desired outcome: Refund me my money. Improve your customer services. Make contract cancellation as easy as signing up.
Clientele
-
Debit order
I've been tricked by a clientele sales person and now i'm trapped in debt I can't pay off... So want to stop this debit order before its to late... I'm still a mase poese kid finished my matric last year and now I have debt I don't want... What will I do with legal services now at my age you just lost a future customer dom naaiers... And probably won't get shit at the end of the month bcoz I have fokkel in my poese bank account. All asking is for you guys to stop this scam asb in engels pls
Pol no: 70000202092
Clientele
-
Unauthorized debit order
I was recently tricked by a clientele sales person.she told me that clientele is offering bursaries, as a person who's in need of a bursary I gave her my personal details and my money on my account was taken, it is said that I have joined a clientele life insurance.. I need my money back because I didn't join a life insurance and I'm still a teenager who can't provide from himself.
Clientele
-
Debit order
My incident took place at Kwaggafontein Moloto road four way were I was wrongly manipulated to provide all my personal information by sweet talkers advertising their service then all of the sudden I was involved in an unauthorized debit order I want it to be canceled ASAP here's my ID number 0108035648089 I will really like my full refund because I'm a student I can't even provide for myself how will I be able to pay Clientele legal policy.
This review was chosen algorithmically as the most valued customer feedback.
Clientele breached our contract, I was fired February 2020, I kept paying until my last cent Clientele doesn't care what I went through, deciding to pay my premiums or feed my kids. I choose to pay my Clientele premiums thinking this matter will be sorted immediately but months after I was dismissed from work and months after claiming, Clientele dragged...
Read full review
Clientele
-
Funeral cover
Hi can you please help me cancel my policy with due respect 614713347. I didn't get any call from clientele consultants since the deductions started last year and I sent an email to their services so that I can cancel my policy but still i'm being ignored, id no:9502260293085 please i'm tired of this company and we haven't made any agreements, but only the agents who asked me to give them my id number and my bank card to check if I can qualify for their funeral cover then they said one of their consultants will phone me, till today I haven't get any call from clientele consultants
This review was chosen algorithmically as the most valued customer feedback.
I srnd numerous of e-mails and phone calls to services @clientele.co.za they don't come back to you, I don't know there is just nobody who is in charge or can take responsibility to look in your matter, life is tough and you put 10% inflation on our policy, I can't afford my policy from 01 august 2020 and I can't lose all my premiums which I already paid, I...
Read full review
Clientele
-
I cancelled my policy with clientele but still money is being deducted from my account
I once opened a Clientele policy around December but then I cancelled it after losing my job around mid January, but then last month Clientele deducted R210 from my account then I went back to the lady who helped start up the policy she assisted me in cancelling it. Yesterday Clientele deducted R210 again from my account, I now dont understand what is happening because I cancelled that policy not once How can I get my money back from Clientele?
Clientele has been nothing but a nightmare to me because I keep on losing my money while I cancelled my policy. An amount of R420 has already been deducted from my account ( last month and this month)
Please assist while its still early

Never again am I doing business with Clientele, the service is poor and they do not assist in time when you have a complaint but when it comes to deductions from our accounts ay their very fast
I'll be expecting a response from now
Clientele
-
ifa policy
I cancelled my policy with IFA(clientele life policy) and they send me a feed back to show that they have cancelled only to find out this month that the policy wasn't cancelled. After my bank notify me of debt debted by IFA so please i want my money back into my account and assuring me that they wont debt it again. Before the end of this day i want my money back
If clientele wishes to call me 0762551760
Why do clientele did this intclientele, i tried reversing my money back it refuses cause of this int please pay back my money
Clientele
-
unauthorised debit
Clientele — unauthorized debit

I do not have any policy with Clientele and never confirmed any debit order for clientele. But i was suprised when i recieved 2 messages from my bank showing i had paid 2 debits to clientele on 2 different policy numbers. Since i never confirmed any debit order for clientele, this can possibly mean clientele accessed my third parties without my knowledge and my consent, i would then request clientele to repay all the amount back to my account before the end of today.

Regards
Dihangoane Clerance

Should clientele wish to contact me I'm available on my cellphone 076 179 7876 or email [email protected]
We are here to help
16 years' experience in successful complaint resolution
Each complaint is handled individually by highly qualified experts
Honest and unbiased reviews
Last but not least, all our services are absolutely free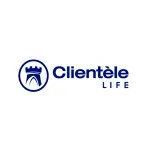 Clientele contacts