Con Edison complaints
171
Con Edison
-
Billing
In 2 1/2 years I've probably been late on my electric bill maybe twice given the pandemic and my hours being cut. I'm back to work but my hours still aren't the way they used to be. I finally got a little money in my account and I decided to go pay my con Ed bill which was $131 due on the 23rd of may, my check cleared yesterday the 27th of may. When I opened the app to go ahead and pay I see that it is now $417

A "security deposit" is required and I'm being threatened with a shut off notice. I spoke with my neighbor and they had no idea of this, the reason I even asked my neighbor was because I know they were out of work for a long while and it was several months before they paid their bill. So why me as a paying customer who's on time if not early majority of the time with this service am I being hit with this "security" deposit?
Desired outcome: I would like for this deposit to be dropped so I can pay my normal bill & continue doing so. Looking forward to a response.
Con Edison
-
Project Center Energy Services
Its has been months since we have gotten any clear answers from Con Edison's energy service department. We have be told on several occasions that the work would be done at such and such date and then that dates passes and nothing gets accomplished. We have been put through the ringer here with absolutely no accurate answers from Con Edison and the people working for their energy Service department. We are extremely upset as this has put our project on hold for months now.

Project # MC-549227

15 W 184TH ST

BRONX, NY 10468
Desired outcome: Get the Job done ASAP
Con Edison
-
Noisy construction street plates-Manhattan
Con Ed has been jack-hampering and digging holes for several weeks along West 11 Street to install new gas pipelines. The problem is that several of the metal plates laid over holes to cover areas of unfinished work are loose and make loud banging noises with each car and truck that drives over them.

It sounds like the three loose plates are located around 223 West 11 Street, between Waverly Place and West 4th Street in Manhattan.

Con Ed has been doing this type of street work for so long, it's unbelievable that this particular problem continues.
Desired outcome: Secure the loose plates so they no longer bang. Create an online site for street work-specific problems where complaints are promptly addressed. Make it a priority that foreman properly install these plates on all sites.
Con Edison
-
Skyrocketing bill with no explanation
My bill is over $500 for a single 2 bed apartment, and we are never home! I haven't turned on my electric heat in over 2 months now and somehow my bill has been raised even higher. When I call them, they refuse to look at my meter in person, at this point it's robbery. My bill has been $400+ for the past 3 months. They provide horrible customer service and not a single person is helpful in assisting me.
Desired outcome: have someone check my meter IN PERSON like they are supposed to. investigate what is going on.
Con Edison
-
Continued shared meter status;
Previously filed complaint about Dept of Public service case # 837956. Outcome .no separation of meter. Landlord requires me to pay all usage charges although there is no access to basement. As per report appliances in basement include washing machine ,fan, and dryer. I am also paying usage for lights on all three levels.

Initial complaint was filed in August 2018. Investigation filing listed below. landlord stated he did not want to separate the meter because it was costly. As a tenant I thought I had to accept the findings of Con ED / DPS.

I enclosed the documents from the investigation.

Acc #66 6078 0399 0011 4.
Desired outcome: I believe I am entitled to compensation for this ongoing situation. I was compensated $14.38 from initial move in date of Nov 2013 to Dec 2018. I believe the small compensation received is not comparable to the monthly usage I am paying.
Con Edison
-
Over charged
I am in a commercial building and was advised by a Con Ed rep on March 2 2022 that our office electricity will be shut off in 5 days due to the owner of the building not having a meter. After calling Con Ed on March 4 2022, they stated we have no active meter on 2nd floor of our building since Oct 2019. I have paid every month average 150usd-300usd and when I complained about this being impossible, I was advised they would come out and do an actual reading. After that they claimed an actual reading was completed, they said sorry but my bills were valid. Now on March 4 2022, a rep from Con Ed is telling all my readings are estimated and since there is no meter it's impossible to know my usage. I expect at least 50% refund from Con Ed for account # 32-6055-0780-0004-0 as I have been over charged for over 2 years or more!
Con Edison
-
Billing Increase
Good evening. Today, I received an email from Con Edison stating my February bill for my single-family Home is $785. In November 2021 it was $266, $450 in December 2021 and January 2022 to $1,045. My bill has double the amount more this year than in 2020 when Covid prohibit people from traveling and leaving their homes. How is this possible? Something is not right and as a consumer, I was not notified of such a change in rate. such astronomical increase in the bill will cause a financial hardship on myself and I'm pretty sure other families are receiving the same affect
Desired outcome: My desire out is to have a modification and a valid reason for the increase. Additionally, Con Edison did not make an announcement online, in written communication about an increase in energy costs.
This review was chosen algorithmically as the most valued customer feedback.
For the past year I have been wanting to switch to smart meters. I am a business that opens at 5:00 pm and I have to schedule an actual meter reading. I've had the meter read 4-5 times and Con Ed never adjusts my bill. It's still estimated and it's very high. My business is open half as much as pre-covid and my usage is down now up. Then come to shut off...
Read full review of Con Edison
Con Edison
-
defective net meter
Re: Account # 70216546800000 121 Midland Avenue,1st Floor

Staten Island,N.Y.10306

Nicholas Malkentzos

917-971-3674

My Net meter was defective and I was overcharged from December 15, 2020 until May 4th 2021. A con Ed technician came to my home April 14 and confirmed the meter was not giving me credit for producing solar power.

I noticed there was an adjustment to my net meter credit but it was slightly off it should be 1333kw but my bill lists a credit of 1279kw. More importantly between 12/15/20 and May 4th 2021 I was charged over $270 for electricity used and delivered that I did not use. Attached are the totals from my solar company Sunpower I used 1800.6 kwh from December 2020 to May 4th 2021. I produced 1824.9 kwh from December 2020 to May 4th 2021 for a Net Gain of 24.3 kwh. I attached a graph and the details from my solar company Sunpower.

Below are 2 of the withdrawals from my direct deposit from con edison during this period.

May 14,2021 $133 taken from TD Bank

05/14 ACH DEBIT, CON ED OF NY INTELL CK ****65468000007 133.57

April 16, 2021 $137.27 Taken from TD Bank

04/16 ACH DEBIT, CON ED OF NY INTELL CK ****65468000007 137.27

The customer service rep from net metering told me there is no record of a faulty meter which is not true. I have Data from my solar company how much electricity I used and how much my solar panels produced I had a net gain of 24 kwh from 12/15/20 to 5/4/21

Please note one of the attachments is an April 2021 report from sunpower this does includes Lifetime usage and solar produced but it does not include electricity produce and used i the first 4 days in May 2021 I included it because it shows my NAme and address which the other attachment does not.

If you need any further information please contact me.

Thank you for your time and consideration.

Nicholas Malkentzos
Desired outcome: Reimbursement for $270 withdrawn from my bank for Electricity I did not use.
Con Edison
-
Overcharging for a bill
Good evening. Today, I received an email from Con Edison stating my February bill for my very small studio apartment went from: $52.04 in November 2021, roughly $65 in both December 2021 and January 2022 to $215.22. My bill has skyrocketed to $215. 22. How is this possible? I am one person in a small studio apartment. Something is not right and as a consumer, I was not notified of such a change in rate. Also, today is 2/9/22 and I have attempted to access my account several times throughout the course of the day and have been unsuccessful in both accessing my account and resetting my password.
Desired outcome: My desired outcome is for there to be some sort of modification to this because that is a 300% increase. Additionally, Con Edison did not make an announcement online, in written communication or otherwise about an increase in energy costs.
Con Edison
-
Crazy pricing.
ConEd is on a roll.

My monthly bill one month is 70 bucks, the next is 241.

How the heck is this possible when my usage pattern is the same?

Also, using the excuse that many people have lost power (this was over a week ago, yet they keep saying that its due to the storm, it was more than 10 days ago!) they are refusing to connect anyone to their billing dept, neither over the phone nor chat.

Can we sue this corrupt company?
Desired outcome: Stop stealing our money and provide support.
Con Edison
-
Gase Service
Received a letter from Con Ed about installing Natural Gas Detectors. Signed up, a rep from PPS came to do the installation on 1/24/22. During the installation he located a minor leak which was confirmed a short time later by Con Edison. The rep from Con Ed locked my gas meter and was quite rude when I questioned him about the repair process. A plumber made the required repairs, it was inspected the afternoon of 1/25/22 by the Pelham Building Inspector. A Blue Card was issued after inspection and the plumber forwarded the info (Con Ed #MC-589131) to Con Ed. As of today, 1/26, the case was reviewed and approved by Con Ed. However, I was just informed by their rep that no appointment is available until Wednesday, February 2nd - a week away to restore service. This is unacceptable - to be without gas service for a week and a half in the middle of the Winter. My wife and I are elderly, I have an 8 month old infant in the house and I am quite concerned about my pipes freezing with a major storm coming this weekend.
Desired outcome: I would like my gas service restored
Con Edison
-
Energy Services
We have an open project with ConEdison, Energy Services. Throughout this project there are specific things that need to be completed on our end as the customer and on their end as the provider. We have done everything we have needed to do in a timely manor and have been waiting on them to complete this project on their end for over 3 months now! We need to finalize this project. We have called several times to expedite the process. Case #MC-549227
Desired outcome: finalize this project
Con Edison
-
Outdoor repairs work outside our residential building
Con Ed has been working on our street Amsterdam @ 93 street for a long time now. There has been extensive digging in the street. At the intersection of 93 & Amsterdam steel plates have been laid over where the digging was, however, these steel plates have not been secured flush with the street. For the last couple of weeks, it is impossible to sleep because of the noise of cars, & truck s constantly driving over the raised steel plates. We have seen in other sites where the plates were covered over or asphalt surround the plates to make it smoother on the street so that every time a car went by there wasn't a thump, thump, thump. Please send someone out to finish this job. We have spoken to Con Ed Workers and they say it was the job of Safeway workers for them. We have gone without sleep for weeks now because of this noise and it cannot be acceptable to not finish the street correctly.
This review was chosen algorithmically as the most valued customer feedback.
Date: 1/13/2022 Time: 12: 56 P.M Name: Shanice (Sounded like that) Outcome: The attitude of not helping out clients and just directing them to online should be changed. If we were all able to complete the function online, then their jobs would not be needed. I was unable to find my address on the Con Ed website to start a new service, so I called the...
Read full review of Con Edison
Con Edison
-
For billing in my new connection.
My name is Raymond Quiah, my cell phone number is - 9172548592. My email address is [email protected]

I am a new tenant of APT# 3R, 78-04, 46th Avenue Elmhurst - 11373 Queens NewYork. Since 07th September 2021 I am living in this house. But till now I didn't get any bill in my name.

Here I would like to share with you that is the previous tenant who was in this apartment (Apt # 3R) till 31st August 2021, he was a heart patient. In the electric meter still there have a medical device in hanging position.

All most every week at least one time I have called Con Edison customer service. Every week every representative assure me that I shall get my bill soon, but unfortunately about 4 months passes I have no bill in my name.

So my request please take necessary steps (By removing medical device from the electric meter) to get my regular bill from Con Edison.

Thanks with regards
Raymond Quiah
APT # 3R
78-04, 46th Avenue
Elmhurst - 11373.
Queens NewYork.
Cell phone - 9172548592
email address:- [email protected]
This review was chosen algorithmically as the most valued customer feedback.
ConEdison has charged our account a $100 no access fee during the fee moratorium period. ConEdison expected access to everyone's home during the middle of the pandemic with no exceptions not even for a family living with elderly higher risk parents. When we called to request a vaccinated technician we were informed that ConEdison could not honor thi...
Read full review of Con Edison
Con Edison
-
New gas meters in private home
Summer of 2021 Co Edison came on my property and dug up my property through to my basement wall. . The workers claimed they would return it back to the way they found it . They did not and in September 2021 i twisted my left ankle very badly and have been under a doctor/ hospitals care since then I have been in communication with you and have tried to send pictures to Ms Martinez at 717-935=7984 and several others that have answered my calls . They all claim to send this message to this person and that person . I would appreciate a phone call or something . this has turned into quite an expense I can be reached at (914)699-2026
Con Edison
-
Electric Turn Off Notice
Business Name: 132 E 165 Improvement Corp.
Address: 132 W 165th St, Bronx, NY 10452
Received a Turn off Notice 11/22/2021 stating that I, LANDLORD HAVE FAILED TO PAY OVER DUE BALANCE OF $12.409.37 ON ACCOUNT 31-3241-1505-0009-0 This unit has been occupied and inaccessible for 2 years by squatters. The following charges incurred during their illegal stay has thus been transferred over to my corporations account without proper consent nor authority. I am seeking assistance in this matter, in hopes to halt or stop the turn off notice dated to take place on Dec, 12, 2021. until this problem has some time to be resolved.
Please contact me [email protected] 516-800-1380 for any further details in this matter. Thank you
Desired outcome: Stop turn off notice, dispute charges transferred over of $12,409.37
Con Edison
-
Smart Meter Installation
Neither Aclara nor Southern Cross is willing to install smart meters on my electric due to "high voltage problem." I was told that Con Edison MUST fix the problem before the installation can be done. Con Edison has not sent their technicians as promised. Customer service has been providing misleading information. I contacted Customer Service today (11/24/21) and was told that Con Edison would call me to schedule the appointment. No one called.
Desired outcome: Fix voltage problem
We are here to help
16 years' experience in successful complaint resolution
Each complaint is handled individually by highly qualified experts
Honest and unbiased reviews
Last but not least, all our services are absolutely free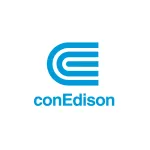 Con Edison contacts