Carolina Carports complaints
29
Carolina Carports
-
carport
ordered the carport on 11-3-2021and was told that it would be 8 to 10 weeks for installation. On Feb. 10th, 2022, I was contacted and given a 2 day notice that it was going to be installed. I was unable to be home because of a prior comitment. I was also told that there would be a 8 to 10 day prior notice before installation. Now I was told this morning that there is up to a two year wait. I can understand why there would be abusive language. The web site and dealer information should be update to reflect the 2 year waiting period. Since there is no approximate time period, I can not make any plans.
Desired outcome: I would like to have the carport installed.
Carolina Carports
-
Scheduling
Ordered a building through Viking Steel who sells for Carolina Carports back in December of 2021. Had my site ready and prepared in February 7th, 2022 with update provided to CCI. Was told it would be about 4-6 weeks before a delivery was made. It has been an absolute nightmare trying to get a hold of Renee who handles the delivery process, I believe on average my wait times have been 30 minutes or the call just drops from too long of a hold time. I have also left multiple unanswered messages, including a text asking about delivery. Was told two weeks ago that all they are waiting for are the garage doors that would be there April 18th, 2022. I was told around April 20th, 2022 that it would be at least another 4 weeks before delivery. The issue is, I have already informed CCI that my permit expires on May 22nd, 2022 (already extended) and that it is also ridiculous that I have to wait another 4 weeks for my building. I am not sure how this even close to being acceptable customer service. On top of it all someone from customer service stated that my permit was not approved until March 25th, 2022. That is very odd and I am not sure where that information came from especially since I have plenty of documentation conflicting that flase information. Apparently, they are still expecting to get my building installed before the permit expiration date on the 22nd of this month in which the issue even if it gets installed before that time (no idea what day due to zero returned calls) I still have to have the permit completed before the date. My confidence that this will be done is little to none, I scheduled a final inspection on the 20th ahead of time to be safe but again it may not matter. Considering cancelling my order if I do not have a building this week or at the latest next week.

Apparently the delay is due to garage doors?
Desired outcome: I would like at the very least a discount due to this inconvienence. A repsonse with an accurate date would be helpful. Ultimatetly I would like my building installed this week (May 2nd, 2022 - May 6th, 2022).
Carolina Carports
-
Installation Contact
I was contacted by Carolina Carports for pictures to ensure my site was ready for installation. I sent the pictures to Laura in Texas. I never heard back and have since found out she no longer works for Carolina Carports. I contacted Carolina Carports [protected] and was met with resistance "all I can do is transfer you"! I have been on transfer hold 3 times. The holds were so long that they eventually were sent back to the operator.
I was told by my salesperson in Texas at Millennium to email Rhianna.[protected]@CarolinaCarports.com who is the scheduler for Texas. Her email failed.
This morning I again contacted Carolina Carports and before being transferred by a less than friendly operator, asked to speak with her supervisor. I have now been on hold for 11 minutes. Needless to say I am ready to cancel my order and go with a competitor that has offered a better deal.
Yesterday I tried contacting every number of Carolina Carports listed in North Carolina. Not one person any of the calls.
Desired outcome: To be contacted by the scheduler in Texas.
This review was chosen algorithmically as the most valued customer feedback.
We put deposit down and have been waiting 6 months and nobody will return our calls and let us know anything shaved called and left messages multiple times with no response this us ridiculous
Read full review of Carolina Carports
Carolina Carports
-
40x60 metal building
Building completely collapse in hurricane Ida. Other metal buildings in my neighborhood only had gutter damage. After the building collapsed you could clearly see that the connection points were not fastened correctly. The cheap self tapping screw did not penetrate the inside metal tube. So it was not going to support the roof and walls correctly. The bolts on the bottom tube just pulled right through. See pictures.
Desired outcome: Return my money. Something. They just said to much wind.
Carolina Carports
-
Horrible nightmare!
Its been a very long and horrible ordeal. Carolina Carports has made my families lives miserable. They have devastated us financially and emotionally. Unless you are prepared to enter into litigation with them, you will have no recourse. They care nothing about their customers. Everyone at Carolina Carports Inc has treated us with contempt and malice; from the bottom to the top. We've been ignored and spoken down to on a regular basis. They refuse to make good on any of their promises that they've advertised and spoken. It's been over a year now since we've given them our money, and we have been left with a useless and dangerous building, and the nightmare of trying to get them to make good on anything just drags on. Stay away from them and do business elsewhere or else you'll forever regret ever picking up the phone and calling them.
Desired outcome: Full Refund
Carolina Carports
-
Customer service
Carolina carports has a HUGE problem with communication. I bet 3/4 of these negative posts wouldn't be here if they would just shoot a simple email, letting everyone know what is going on. Instead, they take your deposit and then ghost you. I ordered my building 20 months ago. They have my deposit and I can't get ANYBODY ON THE PHONE.

I understand all about the shipping issues, manpower issues and everything else. I don't understand why I can't get a simple email once a week, letting me know that I haven't been forgotten about and explaining their issues. HELL! EVEN IF IT WAS AUTOMATED!

Yet, they're still taking orders! I can tell this company doesn't have good leadership, and my sales rep "Amber" SUCKS!
Desired outcome: I want my building right now
Carolina Carports
-
Paid for Building Never Received
Ordered building from Millennium Builders 4/14/21 with 8-12 week delivery. Deposited $2, 412.47. July Carolina Carports said they would arrive July 13th and 14th. On 14th contractor arrived and said the pad not square and couldn't put building up. CCI contractor said to cut the concrete and marked pad corners. Our contractor cut it per CCI directions. Called CCI back said concrete was corrected per their direction. On the 8/23 CCI called and asked if we had the pad fixed by pouring a 1" strip of concrete on both ends of the pad, replied their contractor said to cut it. CCI became belligerent, said CCI didn't have to do garage since we didn't fix it the way she wanted it. We did what their contractor said to do. We emailed Millennium Builders and they said they were sorry, and would cancel the order. 8/29/21 emailed Millennium Builders for our deposit refund. We got e-mail stating would not refund since crew had shown up and concrete not poured correctly.
Carolina Carports
-
Delivery and install
Carolina Carports:

I am contacting to inquire about when to expect delivery and installation of the structure I signed a contract on 6 months ago. The contract clearly states that roughly 80% of deliveries are done within 120 days, 20% of the time some orders may go out to 180 days with only less than 1% exceeding that time.

Guessing I am in that 1%?

My site has been ready for install since the day of ordering. And even though the value is less than $5k, I have received no requests for any form of proof or pictures of said site. I would gladly have provided had anyone ever asked, if even needed at all.
I have tried countless times to reach the Scheduler for Alabama, (Stephanie) but 99% of those attempts have led to a voice mail box that is full, I have however in the past month left 2 Voice mails, neither have received any call backs with any explanation at all.
I CANNOT manage to get anyone in person to answer any questions at all other than you need to talk to Stephanie.

I signed and paid a deposit on a legal binding contract. I have read hundreds of online complains about your company not coming through on orders in the past 2 years.
BUT, as a now 3rd time customer of CCI, I am trying to give you folks the benefit of the doubt, that times are just harder than usual and you may be short-handed on installers?
Either way, a customer that has paid for a product deserves an honest well explained answer or plan for delivery of the product.

I look forward to a reply from someone that can give solid answers.

Sincerely,

Mike Crawford
161 County road 839
Valley Grande, AL 36701
[protected]
[protected]@yahoo.com or Michael.[protected]@sabic.com
Desired outcome: Delivery and install soon
Sep 03, 2021
10:10 am EDT
Here we are 2 weeks later, I have called CAROLINA CARPORTSD no less than once a day, emailed numerous times, left voice mails. ZERO response. Filed complains with the NC BBB, still nothing. How this company stays in business I dont have a clue. I plan to do everything I can the rest of my adult structural building life, to cast a dark shadow over this companies name and reputation. HowEver, it appears they only have a bad one anyway, so not sure what good my efforts will do. I have personally swayed 2 individuals in the past month away from them, and will continue to do this.

Plain and simple this comes down to the fact that this company wants to do everything it can to get out of contracts signed earlier in the year, due to the fact that the price of steel has gone up, they dont want to honor the contracts.. As stated in earlier post, I have dealt with them before and not had an issue in the past, but this company has sure changed.. They are very quick to take your deposit and up front tell you the deposit is 100% non refundable. Also clearly state delivery time windows, and excellent customer service. The customer service sucks even worse than the company itself. Odd that now they offer a full refund. Duh, if I can get the customer to back out, then I can sell the same building for twice the price. Terrible business model. So screwed up a situation that even one of their longest time distributors ( Alans Factory Outlet has quit representing them)

Alans on the other hand has done all they can to assist, even now offering a full refund. I have nothing whatsoever bad to say about Alans, and would deal with them again.

To those that might even consider dealing with this company, CAROLINA CARPORTS, I hope you read this as well as countless others out there all over the web. Be prepared to not get the product you are hoping to get. Be prepared to deal with a dishonorable company, that has zero customer service. There are now countless other similar companies out there, offering the same products as the same prices. Yes they all may eventually follow this same screw the public, business model, but at the moment some are not. REALLY do your research before you EVER consider CAROLINA CARPORTS as a possible candidate for your structure.

Sincerely,
Mike Crawford, Alabama
Carolina Carports
-
19 weeks and still waiting
I ordered my garage through alans factory outlet who obviously subs the work out to carolina carports. I was told March 1st when I ordered It would be 10-12 weeks. We are now 19 weeks and waiting. I call to get an update (as I am holding online now for over 15 mins to talk to someone) and still get NO WHERE. I really am about wanting my money back at this point. I ordered early enough to have this up and installed by summer and by the looks of it I wont be getting it anytime soon! This is completely ridiculous. I will never again order from this company again!
The complaint has been investigated and resolved to the customer's satisfaction.
Carolina Carports has left an official reply on this complaint.
Carolina Carports
-
Carport
My contract dated [protected], still do not have the carport. I have been told so many different excuses. Now I'm being told it has to do with getting a outside contractor to install. Why and how can this company keep doing this. It's been almost 11 months and I have been very patient. Now I am being told by the Carolina carport dealer that he will try to get my deposit back, basically cancel me. I am not wanting to cancel I would like for them to honor my contract and deliver and install my carport. This is ridiculous they are doing me this way
Desired outcome: Delivery and Install Honor my Contract
Resolved
The complaint has been investigated and resolved to the customer's satisfaction.
Carolina Carports
-
10 Months and still waiting for carport
Contract dated 8/11/2020, called so many times and they are just so rude been told so many different excuses as to why I don't have my carport yet. Basically being told it's under 5k so I'm not priority. Have a few emails and in the email I was told the dealers were told on 8/19/2020 no lead way date any more. I told them my contact is a week before that. Plus I was told the prices have went up at cci so I guess they trying not to give me mine at my contract cost. This is the worst place ever.
Desired outcome: I want my carport delivered and set up
Carolina Carports
-
Did not deliver carport in a timely manner.
Do not buy a carport from these people.
We ordered our carport September 16, 2020. The cost of the carport was approximately $1650.00. We were told by the dealer that Carolina Carports was behind 3 months. It is now March 2021, and still no carport. I sent Carolina Carports an email as to a potential date on installation. This is their reply email:

Unfortunately at this time we are not giving lead times on these particular style units. They are so small it takes so many just to make a truck load. We do not give lead times on anything 5K and under. Once we do have a date we will call about five days prior to coming out. Thank you

This email tells me that if you don't spend $5000.00 or more with them you do not matter. They will just take your down payment and never deliver. After 10 potential customer do this the just made $1500.00 without doing a thing.
I canceled my order and asked for a refund of my $150.00 down payment for not delivering their product in a timely manner. As of this complaint I have not heard back from them.
I believe this company is a fraud and scamming people out of their money.
Desired outcome: Return of my down payment
Carolina Carports
-
Ordered a carport in august 2020
We ordered a carport 28x21x10 in August 2020 from a dealer in Columbus, Mississippi who was representing Carolina Carports. We were told it would be delivered in September. By October it had not been delivered and every time we tried to call to speak to someone we were put on hold. We finally managed to get someone in December who said they were still working on June & July orders. They told us it would be February. It is now February 2021 and no carport. We tried calling but was put on hold & transferred to someone who managed the Mississippi orders. They never came back to talk to us. This is a very sorry dealer & company. The company needs to communicate with their rep's. on all their sales & delivery dates. They are scammers & liars! I suggest no one order from them. This is the worse company ever.
Carolina Carports
-
RV carport
If you speak Spanish You will have a better time With communications. Alfonso in the sales department will tell you one thing regarding availability and pick up time but the shipping department will tell you another. Carolina carport Could not deliver product as promised. Extremely long hold times, must leave voice messages and wait for someone to you back.
Carolina Carports
-
metal building
Worst company I have ever dealt with in my life, and I'm a retired construction superintendent. A year and a half and 5 different non English speaking repair crews and shoddy and defective work still not repaired. Standing water on roof due to incorrect pitch, leaks, supports 2" out of plumb, and best of all, doors installed on the opposite side of the building from where drawing shows.
This review was chosen algorithmically as the most valued customer feedback.
We were going to purchase a building from these people. We were told we could get our deposit back because we did not have permits yet. We were denied the permit due to the survey. We tried to have another survey done but still could not get a permit. We called the dealer and asked for are deposit back but they told us no, we only had 30 days to get a...
Read full review of Carolina Carports
This review was chosen algorithmically as the most valued customer feedback.
our carport was scheduled for delivery on 07/10 never showed up or called us. when i called them they said someone got hurt on the job and would be out in the morning once again noone showed and noone called have called them 4 times with no courtesy call to tell me what is going on. The florida rep could not reach the delivery men for two days is what i...
Read full review of Carolina Carports
The complaint has been investigated and resolved to the customer's satisfaction.
Carolina Carports has left an official reply on this complaint.
This review was chosen algorithmically as the most valued customer feedback.
Ordered a standard carport 5/7/17, told to expect 4-6 weeks. After no call at six weeks I had to call and was told she didn't have a date for us. I threatened to cancel and amazingly received a call the next day to schedule a date two weeks out. Then it was rescheduled three more times and on the fourth reschedule date they no-showed and didn't even call! I...
Read full review of Carolina Carports
Carolina Carports
-
metal carport
The carport delivered was as ordered, but the installation was a nightmare. We were told that the site had to be withing 4-6 inches of level, which it was. We went to great trouble and expense to be sure the site was ready for delivery. When the all-hispanic install crew arrived, we were told NO, the site had to be 100% level. We would need to scrape out about a 4 inch deep trench about 2 feet long to get the leg perfectly level. The crew chief said he did not have time for us to fix the problem (which ended up taking less than ten minutes). CCI wanted to charge US $100 labor to dig-out the small spot. The installer wanted to take-down the carport because he did not have time for this, even though CCI was three-days late in their delivery. NEVER AGAIN. Rude, obnoxious, insulting.
We are here to help
16 years' experience in successful complaint resolution
Each complaint is handled individually by highly qualified experts
Honest and unbiased reviews
Last but not least, all our services are absolutely free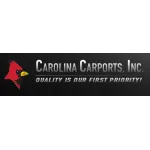 Carolina Carports contacts