Volkswagen complaints
346
Volkswagen
-
Product
I was on the internet looking for a vehicle and I came across Weiss Volkswagen so I took a view at the vehicles and came a cross a 2022 Volkswagen polo 1.0 tsi life which was marked at R38 000. I made a query and requested a call back today a guy from the dealership called and advised it was a miss print. I do have proof and by law the price you see is what you get. I urgently request feedback.
Desired outcome: The price you see is what you get and I would like to buy this car cash for the price I have seen.
This review was chosen algorithmically as the most valued customer feedback.
My car was running fine and had no "Check Engine" or any other dash lights before I took it in for service at the Silver Spring VW dealership. Within 30 minutes of servicing the car and on the drive home, All dash lights came on. Alerted the dealership and they said that I should bring the car in for diagnosis but I will be charged a diagnosis fee. I...
Read full review of Volkswagen
This review was chosen algorithmically as the most valued customer feedback.
Purchased the Atlas brand new in May of 2020, shortly after purchasing began to smell coolant when the vehicle was parked but the engine still running. In December 2020, the coolant light came on and dropped it off at the dealer. They took the motor apart and replaced the head gasket. The dealer had my car for just shy of 30 days. I got it back in Jan. of...
Read full review of Volkswagen
Volkswagen
-
Key cannot go in the ignition module
Hi there, on 10 April 2022 I collected my VW Passat from authorized service center in Dubai (Al Naboda comany), where a service for 105,000.00km was completed.

During the collection of my car the vehicle was in operational mode with the key in the module.

I went straight away to a place, switched off the car and enjoyed the time with friends.

Once I tried to start the engine again and go home it turned out that the key cannot be entered into the ignition module.

Upon recovery vehicle collected my car I was contacted by Al Nabooda stating that I shall pay sirca 760 Euro for the repair aside from diagnostic, which is 150 Euro.

As the car was serviced in the exact same day of the damage and I did not operated the ignition module other than switching it off this is to ask you if such a damage is normal and if I shall pay for the the mistake of the service center.

It shall further be stressed that I am not aware how the car was operated while serviced.

Currently my vehicle is with Al Nobooda since 11 April 2022 and I was told that the car will be ready in approximately 3 more weeks and no recovery car can be provided to me although I requested it.

Looking forward to hearing from you if this is normal way of servicing your customers.
Desired outcome: Your earliest reply will be highly appreciated.
This review was chosen algorithmically as the most valued customer feedback.
November 2020 I purchased a used 2017 VW Tiguan 2.0T Sport with just under 22k miles on it. It was being sold for fairly cheap considering the low mileage. Within a month I discovered why: faulty manufactured drain pipes in the sunroof. After a few days of rain in December 2020, I noticed water dripping from the passenger side vanity mirror. I then...
Read full review of Volkswagen
Volkswagen
-
tiguain 2021
Hello

I am Mr Rafat Ibrahim have bought Tiguan 2021 from car dealer in Cairo and every thing went smooth until brake pads and braker rotors had been completely damaged after 22000km so I went VW service (first time to go there and I just changed once 10000 km oil in an gas station ) to report the case and ask about procedures to solve the factory defects but I was astonished by the reply as they claimed it is misusage and It is normal for brakepads and rotors to say for 22000 km only .

First of all the engineering man (don't know his name ) claimed that Germany states that brakes are guaranteed for only 10000 km or 6 months so when we asked for a formal statement of this , he denied that he stated that and kept shouting and yelling on us.

Secondly , they offered us brake pads and braker rotors for good price and the offer made by maintenance manager (who is called Mina)includes 40000 km usage or 2 years so before we paid , we requested from the stated guarantee again they denied saying that.

I am contacting you not to take a free pads or rotors , the more important is that your maintenance service in Obour-Cairo are unprofessional guys ,exporting wrong information about guarantees and milage consumption, LIARS, offensing VW notable brand .

They refused to handle us our car until we have a statement that our brake pads and rotors are damaged under our responsibility .

We made a local complain to head office and still waiting reply as well as we are planning to make other complain to Consumer protection .

+201221025987
Desired outcome: Apology of lies from the service center
Volkswagen
-
Volkswagen Atlas
I bought my 2021 Volkswagen Atlas Cross Sport in July of 2021. In December of 2021, the car began randomly locking the doors, throwing on the e-brake, setting off the alarm, etc..

Took the car to the dealership who performed a scan and stated there is a faulty switch in the door causing the issue and they cannot get the switch. They stated it is a common problem with VW and I was told to call corporate VW.

Called corporate VW and was told they cannot help me. They said the part is unavailable and there is no timeframe when it will be in.

Since the problem began, they have gotten worse. What started as a random issue is now constant. I have been locked out of the car and locked in the car. The car will randomly engage the e-brake, mostly at low speeds, but did it one time to my husband on an exit ramp at 40 miles per hour, nearly causing an accident. It happened to me one time while pulling out into traffic, causing the car coming up to slam on its brakes as my car just locked up the e-brake as I was pulling into traffic.

The car sets off the alarm at random times, will roll the windows down intermittently, lock the doors at odd times, disable the start/stop function. Beep constantly for no reason. Refuse to start and more.

What did VW do to help me out. NOTHING. I told them NUMEROUS TIMES about the safety issues and that the car is dangerous. NOTHING. The best they could say was "Make a Lemon Law claim if you are not happy."

My family has been a VW group loyal customer and this is my second Atlas. This will be my LAST.

Please remember this post. If something happens to me or my family (or another motorist) because of this car, you are all my witnesses that I have warned VW that the car they sold me is a HAZARD!

Keep in mind, VW acknowledges that the problem is real. They acknowledge that the car is dangerous. I have never experienced anything like this before. If I could afford to park the car, and get something else, I would. Unfortunately, I have to drive it because it's all I have.

I cannot believe I am about to say this. DO NOT BUY A VW!

I am posting this in every social platform I am part of and sharing with all of my friends and co-workers to spread and share.
Volkswagen
-
2020 VW JETTA Brakes
My VW Jetta Brakes screech when I back the car up loud enough to wake the neighbors. This has happened since the car was purchased July 2020
I have a silver VW and a white VW 2020 Jetta's (2 car bought July and August- when I traded in my 2, 2018 Jetta's).

Both 2020 VWs breaks squeak, FOX VW in Rochester said, it is the weather... they can replace the brakes at MY cost, regardless if the cars came that way or not.

Customer Service Josh today at VWs Customer Service # ALSO has this issue and is fighting with his dealership to get fixed.

VW can NOT look up any info if customer doesn't have VIN, VW Customer Service also stated they do not have any databases to look up personal car information (I think he may be lying but when i asked to talk to someone else he said NO).

I have had 14 VW cars, guess these will be the very last ones my friends or family EVER buy!
Desired outcome: FIX THE SCREECH ON THE BRAND NEW CARS BREAKS! 2. TRAINING YOUR CUST SERV REPS!
Volkswagen
-
MK8 GTI AM Radio issue
New MK8 Golf supplied with AM/FM radio as a standard feature in Australia.
It have an issue in the AM radio.
The only way to get a clear reception is to change channels and then go back to the noisy channel and it becomes clear.
They indicated poor reception which was checked with the government body and there has been no changes to the AM band.
This indicates an issue with the info-system.
My other Golk MK7.5 doesn't have this issue.

The care was supplied with this feature which should work.
Desired outcome: Repair fault to the radio
Volkswagen
-
Negligence service
i took my car for a service in October 2021. My car was perfectly fine when i took it there. I did a small service and also replaced my brake pads.
When i got my car back, it was not driving very well. I took it back for them to have a look at again. Which is always the issue. I have to always take the car 2 or 3 times for it to feel proper or something to be fixed properly. The first service in 2020, they did not connect my spark plugs correctly, causing my car to just stop and switch off (VW Constantia Park). This year, my brake fluid was leaking causing my car to make noises when i drive. This was so negligent of them to do. My cousin who is a mechanic had a look at the car and said that my brakes could have failed and could have caused an accident. A 22 year old in an accident because of the negligence of Volkswagen ? How many other people has this happened too?

This is totally unacceptable. For the amount of money we pay to get this service back in return?

from these experiences, i do not ever want to set foot in a VW again.
Desired outcome: Melrose Volkswagen, South Africa
Volkswagen
-
Poor Service at Barons VW, Durban KwaZulu-Natal
25 August 2021.
At 08:00 The vehicle was brought in 08:00 to check the CD Player that was not selecting CDs.
I was screened by security.
One of the workers sprayed the car with sanitizer and took control of my vehicle.
I also told the Car Wash Manager that he must just check for some debris on the back seat.
I waited in the visitor's lounge as I had made arrangements that I will be sitting in the visitors' lounge with my Wifi, whilst I wait for my vehicle as there was no drop-off facility.
At 11:30 the Vashie "Service Adviser" advised me that my vehicle was moved from where I had parked it and was in the wash bay where it was discovered that the vehicle was not booked in at 08:00.
She gave me some forms to fill in and sign without checking the vehicle as well as the authority to wash the vehicle.
At 13:00 I asked her how far they have gone with my vehicle.
She told me that it was waiting to go on the ramp.
However, I noticed that my vehicle was already on the ramp.
I told her not to give the Customer feedback without facts.
She was not happy.
At 14:31 I was approached by the Cliffy Govender "Service Manager" and he gave me my car Key and informed me that the:
- Service Adviser does not want to interact with me;
- CD Player needs to be replaced;
- the Dealership will contact me when the CD Player arrives from Germany in approximately 15 days.
- I thanked him.

At approximately 14:53 I went to my vehicle parked near the Service Bay to put my bags in the boot. I noticed that the boot was not vacuumed. I accepted this. As I was walking to the drivers' side I noticed that the vehicle was not washed.

I then heard a man screaming behind a car bonnet in the service bay. Everyone ran in his direction. I did not see any First Aid Kits being used.
A few minutes later the man walked to the Service Main Office across the floor holding his hand.

I looked for the Cliffy on the Service floor and told him about the washing of my vehicle.
He was rude as usual.
He informed me that my vehicle was not washed? as it was not booked in initially?
- He does not know the history of the case!
- He is making decisions without knowing the case!
- He does not know how to treat customers, as a result of this and previous observation!
- Inform of all he told me that he has had a problem with me previously and that he previously told me not to bring my vehicle to his dealership again.
- there was no process followed when I booked my vehicle in!
- the was not First Aid process followed when the Employee was "injured".

I am aware that Washing is a Guest Service.
But, read above.

What if my vehicle was stolen or damaged between 08:00 - 11:00?

Very poor Customer Service again!
I know that they will not send me the Customer Survey again.

I will bring the vehicle back to Barons as I live approximately 2 Km away.
I am now going to await part 2 when my CD arrives...
Desired outcome: Please speak to the Dealership about Customer Services and Procedures to be followed! The Customer does not know these things and who's who when they arrive
Volkswagen
-
Service department
After waiting 2 hrs on a 45 min job. After having to walk over to the shop to find my car just sitting there with no idea if the work had been done or not. After getting my car back with only an oil change, no fluid to top off those that were empty, and not bothered to find out why the dashboard lights were all coming on. It will be the last time I use this dealership. I will not even buy my next car from this place.
Desired outcome: Vw to take care of dealerships that do not represent their level of responsibility
This review was chosen algorithmically as the most valued customer feedback.
I took my Beetle in for a air bag recall. While there I asked to have the left front reflector re-glued since the original one fell off. I was charged $150. A few days later, it fell off again. I phoned the company but no apology was given. Then, my driver's side window would not open so I ordered the motor. Cowell "gifted" it in exchange for the $150...
Read full review of Volkswagen
Volkswagen
-
VW customer service
The VW Touareg which I recently purchased had an admittedly defective part which threw a faulty air bag igniter warning, which is common on many VW models.
While I took the Touareg to a body shop for an unrelated rear accident, the observed this code, and although everything else was repaired, they could not give the vehicle back as it was still unsafe with that code.
The shop showed me service bulletins on this issue, which also referred to reimbursement if the vehicle is repaired at a non VW facility, so I allowed them to repair it at a cost of just short of $500 out of my pocket (for their faulty engineered, mega important, component to such an important safety device.
Desired outcome: Reimbursement
Volkswagen
-
2014 passat tdi turbo
I am so upset, I have had my car on a warranty item in the shop for over a year now. This is unacceptable, I am making payments for lease and insurance for a year with no car. Customer care did poop all except tell me dates only to change them and this has been going on for over a year now. The car is standing in the garage deemed not drivable because of the warranty part that is on back order. Now even once they fix the part the car sitting that long through winter etc. Not moved will have part that will be rusted and shot. The car will need more work and will not be the same. I want the money I have been paying and them to buy the car out from me. This is ridiculous I need help as they are not doing anything. Not to mention I called and asked to speak with management many times only for them to tell me 24-72 hours with no one calling me back. This is such poop and I even emailed customer support with case number that they closed twice even when items were not resolved.
Desired outcome: i want my money back for payments on car and insurance payments.
Volkswagen
-
My sunroof leak
I had been directed to get a Retro Fit Kit for my Volkswagens. I did when I had the service done. I kept my car up very well maintained through checks as required. I had a leak in my Sunroof. I paid for a warranty through the Volkswagen when I bought my car. This leak became very expensive and cost about close to 5, 000 dollars. This problem should of been cover under warranty. But it wasn't instead I had to pay out of pocket. Nothing was cover under my warranty. It should of been or it should been a recall with this problem that occurred. I've always bought my car through your company until now I was very angry with this situation it costed me a lot of money. This leak should of never happen and nothing was cover under my warranty. Why have one if it cost you this kind of headache and problem and is not covered. I've always been a loyal fan of Volkswagen until now.
Desired outcome: Reimbursed For Service Done
Volkswagen
-
Service center
I hope someone would have shared this before I bought my car on 16 Feb.2021
Absolutely disappointed with my VW Polo Highline Plus.
Loved it for the last 10 Days, I face an accident because of tyre burst. It was nice to drive but about end of my 2 Months after 1st accident. It started having the same problem .
Both Front Tyres are automatically burst. It has putted my life in danger for 2 times. when I asked to change the tyres they ignored it by saying we can't do anything.
If they cannot do anything then why the are operating. why the are doing business.
I Was talking to my friend who has a 1.5 years old VW almost exactly the same as mine .
If you change the tyres, definitely a good car to have but if you do want a longer lasting car definitely avoid it at all cost !
Contacted the local VW contact Centre, they weren't helpful and tried to play the blame game .
Contacted the VW contact Centre India, no response.
Desired outcome: It's not good for customer and there family because if someone buy a car for family for safety purpose but because of bad quality tyres nobody put family life in danger
Volkswagen
-
Bad service offered by VW Middelburg
I sent a car on the 25/06/2021 at VW Middelburg for a replacement of windows switch since the driver window was not opening. At around 16:14 I called to enquire about how far the repairs are since there was not update from the VW staff. At 16:41 i received the call that my car is ready for collection. On arrival the person who was supposed to hand over the car was gone home already and my car keys left with the security guard. I had to check alone if the repairs were fine without someone from VW witnessing that. After my checks i discovered that now i have an alarm for air bag fault which was not there when i dropped the car. Very disappointed about the service since i had no one to listen to my complaint. The car reg is NN93420 (POLO TSI) and my name is Bandile Khumalo. contact details 0832655089
Desired outcome: The new issue for air bag fault should be sorted immediately
This review was chosen algorithmically as the most valued customer feedback.
Vw Acadia has the minnest/unprofessional security officers at their services and repairs gate. Today 26/06/2021 is my second worst experience. I get to the gate and I find a security officer who acted as though he can't see me, he was busy cocusing with a gentleman who was passing by. I hoot to make him aware I am there cause I know he saw me just acted a...
Read full review of Volkswagen
This review was chosen algorithmically as the most valued customer feedback.
I hope someone would have shared this with me before I bought my car Absolutely disappointed with my VW Golf wagon. Loved it for the last 3 years, was nice to drive but about end of my 3rd year. It started having problem. Coolant leak, was fixed under manufacturer warranty. Stop start system not working — brought it in 3 times and still not fixed Maneuver...
Read full review of Volkswagen
We are here to help
16 years' experience in successful complaint resolution
Each complaint is handled individually by highly qualified experts
Honest and unbiased reviews
Last but not least, all our services are absolutely free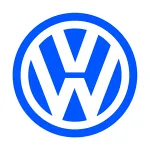 Volkswagen contacts