Canada Post complaints
958
Canada Post
-
never getting mail
On McLean street nobody gets mail but one house every time is very annoying seeing how I was suppose to get my package but I can't because of McLeans stupid mail carrier and don't say I'm sorry but it's not our problem well guess what it is who hired this person not me not anyone but you guys so do something about it is you don't like it give us our mail and stop but I want my [censor] mail.
Canada Post
-
inconsistent hours of operation
On Monday, June 5/2017 I had attempted to pick up a parcel the Canada Post outlet in Leader, Saskatchewan. I work out of town and find it difficult to pickup any parcels that arrive during the week, as I am not back in town until after the business closes for the evening. Previously I was picking up parcels during business hours on Saturdays (which worked quite well, being that I work out of town during the week...but unfortunately that service was discontinued). I was told by the postal mistress that they were extending their hours on Mondays to 6:00pm. Upon arriving at the post office on Monday, June 5/2017 at 5:45pm, I discovered that the post office was in fact closed, 15 minutes early! This is unacceptable, in my opinion. If there was no intention of staying open until 6:00pm on Mondays, don't tell people that you will be open.
Canada Post
-
postal carrier themselves
This incident occurred at 2700 Saratoga Place, Gloucester, ON @ my apartment building. It occurred at 2:15 pm on Friday June 2, 2017. The mail person who is a woman that delivers to my building, stated that my roommates name isn't on the board at the building. However when my roommate purchased his items online and the seller put together a parcel it was noted in the comments in the seller's information that my roommate had to also state that there is a ring number to deliver the parcel to for the seller. The seller had put in capital/big number the ring number and when my roommate went to the other apartment building in the area he did get his parcel from the mail lady but also said to her why didn't she ring the door number so I his roommates could have come down and got the parcel. The mail lady said that she didn't even see the number and it was noted on my roommates package in big ink written numbers on what the ring number is. This now has made my roommate very anger and he wants to "kill" so to speak the mail woman for the building as she isn't properly doing her job as far as he is concerned.

I have told my roommate that I would forward a verbal complaint to your office as he wants the mail woman for my building here at 2700 Saratoga Place to be repermanded as she the mail woman doesn't know how to do her job correctly according to my roommate.

On top of this it was the same mail woman that told both of us to put comments into sellers additional remarks to state that a ring number needs to be noted on his packages in case she is not delivering the mail. Now there has been other carriers that have also delivered mail besides her and they have seen that there was a ring number on his packages. They were able to call up to the apartment suite and get either one of us to come down & get his parcel with no problem. However, this past Friday June 2, 2017 @ 2:15 pm. the mail woman here for the building didn't do her job correctly and my roommate is still floored even now. He also, I believe wants her fired as she said after everything was over and done with that once he pointed it out to her that she actually did see it anyway but ignored the number and didn't seem to be to interested in really delivering my roommates package after all. So if that's the case, which it is then maybe she should be fired, however I am aware that, that not something that I can have Canada Post actually do, but if she were to be fired my roommate would be much, much happier, let me tell u.

Thank for anything that U are able to do so this doesn't happen in the future.
Canada Post
-
delivery carrier not ringing the bell, just leaving delivery notice
This is probably a new guy but I had to pick up my parcels twice after receiving delivery notice on my door while I was at home. Leaving delivery notice is the same as dropping off my parcels, with addition of ringing the door bell and meeting the receiver who is wearing a wonderful smile due to excitement. But instead I had to go over to that very busy post office near me because some lazy person is too shy to meet and have my autograph. The last thing I wanna do is wait at the door for my parcel and meet the carrier as he/she hangs a delivery notice at my door knob without ringing the door bell.

-Collingwood Neighbourhood, Vancouver B.C
Canada Post
-
lost mail
I sent a piece of mail through our mailbox that had a broken phone in it that was going to the warranty program to be repaired or paid out. Was never received and because I just dropped it in the mailbox there was no tracking number or insurance. The 1-800 number customer rep was absolutely no help at all. I would like to speak to someone at the undeliverable mail facility but I can't find a direct number.
Canada Post
-
mail lady
She isnt letting me know that i have a package and she isnt calling up to my apartment she expects me to come downstairs to receive my packages instead she leaves a notice card as i cant make it to the post office as im sure with other residents in my building she is very lazy and we are having alot of upset residents today a package was supposed to arrive she did not let me know she just left a notice card and I've been home all day she sucks we want another postal mail lady/man
Canada Post
-
delivery of the registered letter
I have a passport delivery on 29th of May, 2017. The postwoman went to the basement of the building, where the mail boxes are, and started to call people from there to come downstairs to pick up the parcels and registered post. I find it absolutely appalling. This kind of post should be delivered to the door. She did not even check up my identity and gave me an envelope with a passport!
Canada Post
-
sensing never received
Hello.. My name is juan mendez.. I send a box x canada post from edmonton to san luis potosi mexico.. Sending number is cc 106776912ca.. I send this box febreary 06 2017.. And now is may 26 2017. And still not received that sending.. Mexican aduana said that they never received that box and canada post tracking said that the box was sending to mexico.. I need help. Because nobody tell my something good.. I repeat. My name is juan mendez. I send this box from edmonton. Now I am in san luis potosi mexico.. I can't comeback to canada.. What can I do to recover my sending.. U can send info. To my email [email protected] Thanks
Canada Post
-
unethical behaviour
I was at home the time the courrier tried to deliver my parcel. Our street is under heavy sewer reconstruction. If he couldn't have reached me by knocking on the door he could have rung the door bell which is extremely loud so that we can even hear it in the basement recreation room.
This has happened before, and I have had to delay getting my parcel until the next day by going to a sub postal station in Shoppers Drug Market.
I do not appreciate this incompetence and would not have chosen Canada Post as my supplier . I would have chosen FEDEX instead. No problems with
them.
I will spread the word around my friends to avoid Canada Post parcel policy as their delivery service is outrageous. Their courriers are so lazy they just want the drop their loads at the nearest Shoppers World for pickup.
Canada Post
-
canada post provided wrong information to mailer
Dear Customer Service Manager,

Canada post informed one of my vendors that our mail box is non existent, as a result, the mail had to diverted somewhere else.

Canada post should be aware that our mail box is still active. This incident could just a tip of the ice berg since our other mail could be mailed somewhere else. I also believe that quite a bit of my mail has not reached me.

I would need an explanation as to why this happened. Canada post would be held responsible for lost mail and I would be happy to sue Canada post for negligence.

Look forward to your response. Thank you.

Ravee Ramakrishnan
Athena Educational Services
#200-3671 Westminster Highway
Richmond BC V7C 5V2
Canada Post
-
parcel delivery
Why is it you have an expected date on your site when that date is never correct? I have a parcel sitting in Gateway Sorting facility longer then it took to arrive at the location.

This is a pathetic disgrace that this is taking place and should not be the case. It is not the first time I have encountered this and I am sure it will not be the last as you are well known for issues like this.

You cannot tell me that it takes over 8 days for a package to go through the system and be delivered from Mississauga to Mississauga it is a gisgrace that this is the case. Not to mention that the postal workers are getting lazier and lazier each day and do not give a damn how they deliver items such as those that state not to drop ship and they do it anyway.

It is high time you become accountable for your actions and the postal workers actions and fix the broken system and not come up with excuse after lame excuse.
This review was chosen algorithmically as the most valued customer feedback.
Please refer to Ticket Number 121857397 for the Card I sent TO Taber (from Edmonton) back in December. The reason I believe there might be theft of mail, is because now a Mother's Day card that was sent to me from Taber, has not arrived, although another card from Taber, sent from the same Taber mail box, at the exact same time arrived. Both cards had...
Read full review of Canada Post
Canada Post
-
parcel delivery
In 393 portage avenue Winnipeg Manitoba I had a shoppers drug mart manager harass me and make false accusations of assault to my place of employment at Canada post as letter carrier on May 15th 2017. There were 3 altercations at 10am, 2pm, and 3pm where I was attempting to deliver and pick up mail.

The manager first confronted me when I delivered 1 missorted package to the postal outlet in the store demanding I take the box back and deliver it to the back of the building. I said it is already delivered I am new and will now know next time. He followed me out of the store demanding I take the box and my name.

I returned at 2pm to do a pick up and he continued to harass me asking me if I liked my job I said yes and laughed and he said its not funny and he was going to complain. I said I couldn't wait any longer and would be back at 3pm for the pick up as I had other items to deliver . He said no you have to wait. And I said I could not. When I came back at 3pm he answered the door again and said I would never enter the store and followed me out with my parcels so I forgot to scan the door and had to buzz again he answers the door and I say I forgot to scan my barcode and did. He calls my place of work and said I tried to hit him.

Absolutely unethical behaviour slandering fellow employees I'm ashamed to be involved in this incident and will be taking legal action against him immediately.

My contact number for more information is 204-510-2247

Thank you,

Amber Muir
Canada Post
-
canada post customer service
This happened on May 12th, 2017 at around 6:45 pm. Basically I said that I purchased 1 stamp to the US for around $1.08 not including taxes. Mind you, I was off by a little bit. According to the Canada Post website rates for single stamps, up to 30 g $1.00 and over 30 g - 50 g is $1.20. He boastfully and cockily insisted that the rates haven't changed for 5 years it's $1.20 without specifying the exact weight. In addition to this rude and disrespectful behavior, he said that there was something wrong with me while making the lunatic hand gesture in my face. Even if I'm wrong, I do not deserve to be treated this way. I would suggest the manager in charge immediately reprimand the employee. If he's the owner of that particular location, I feel sorry for his customers. Overall, the worst customer service I've ever received from Canada Post. Disgusting.
Canada Post
-
canada post at brentwood village mall
On May 9, I had to pick up a registered item from this location. I arrived at approx. 2:10 to find the store closed with a sign indicating they would return in 25 minutes. One woman traveled in and out of the store giving the excuse each time that she needed to close in order to get lunch. Then she needed to get soap because there wasn't any in the public washroom?!? There were 3 of them in the backroom of the store "having lunch" despite the 3 people waiting outside. Regrettably, this is where Canada Post brings my mail otherwise I would never return. I am certain that Canada Post could find a more suitable location for this outlet. Please read the customer reviews for this location; there is a problem which, in the end, is not good publicity for Canada Post.
Canada Post
-
small business solutions
When will Canada Post finally offer affordable, trackable shipping options for small businesses with low volumes? Canada Post kills jobs, Canada Post kills businesses, Canada Post kills the Canadian economy by not providing competitive shipping options! This is not my personal thing, this is a political disaster. The government should open their eyes and force Canada Post to provide the missing service. Online business in Canada is almost impossible, because every Canadian customer can have everything available in the US and the rest in the world for a fraction of the shipping costs Canada Post charges us. Canada Post causes the Canadian market lacking on online businesses dealing with low value products. Almost everything with a value of less than 5-10 Dollar comes from China, or even USA, because Canadian businesses don't have the opportunity to get their products shipped for just about 5 Dollar or even less. And on this point, Canada Post with their high-price product strategy and their outdated 20mm limit for letter mail products is responsible for some hundred million revenue per year going to foreign countries. This is where the politics needs to kick in, and to force Canada Post to update their products to today's market requirements.
Canada Post
-
parcel not delivered - canada post don't care
I sent a phone back to ebay seller in US, it was note delivered after over a month, I submitted a ticket with Canada post, even tho I paid for 100$ insurance, they simply dont give a crap and just closed the ticket:

Tracking Number: LM071894960CA
Submitted: 2017/04/18

Despite our continued efforts, we have not yet received a reply from the recipient.

In some circumstances, delivery scans are not available even though items have been delivered. Regrettably, without a confirmation of non-delivery from the recipient, we have no choice but to close the file.

Again, thank you for contacting us about this matter.

Please accept our apologies for any inconvenience caused. Should you have any questions, please call our Customer Service Centre at 1-800-267-1177 from Monday to Friday between 8:00 a.m. and 6:00 p.m. Eastern and Saturday from 9:00 a.m. to 5:00 p.m. Eastern. When you call, please reference the service ticket identified above.

Sincerely,

Canada Post Customer Service Team
Canada Post
-
driver - behaviour
This morning, May 3, at 8:25 a.m. I was driving south on Vanier Parkway/Riverside, approaching the stop light at Industrial, when I was beside one of your trucks. The truck was moving side to side, within its lane, but erratic. As it was stopping at the light, the driver slammed the brakes on several times, causing the truck to lurch forward. While the truck was stopped, it was rocking back and forth, and I could see the driver in the truck physically moving inside, back and forth. This was happening the entire time the truck was stopped at the light. Once the light changed, the truck turned onto Industrial, and I turned up Alta Vista, so I lost sight of it.
This behaviour appeared quite irrational, and concerned me quite a bit. I am fairly certain that this is not the behaviour Canada Post wishes represented.
Canada Post
-
drivers of step vans on bathurst.
Dear Sirs

Standing at the intersection of Bathurst and Nina St. May 2 2017 on the west side waiting to cross, not one but two Canada Post step vans clearly went speeding through an obvious red light. This was at 9:25 am in a school zone, thank goodness all the kids were in school. This was totally reckless driving on the part of your employees . I hope that someone in charge of this route will be advised of this. i have seen poor driving before at this intersection before but this takes the cake.
Canada Post
-
undelivered parcel/tracking number still in transit
I sent my Passport and Supporting documents thru expresspost on april 14, 2017 and delivery should be april 19, 2017 at your canada post office located at 60 Dundas St. East. Missisauga Ontario. I have a tracking number 0102290000838490, however until now, it is still in transit. It is supposed to be delivered at Case Processing Center Ottawa at 365 Laurier Avenue West, Ottawa Ontario K1A1L1 which included my application for multiply entry visa. Please help me because i am stressed out and have sleepless nights regarding this matter. My passport is a very important document for me and i am supposed to go travel to the US since my passport have also a US Visa stamped on it.

For your attention.
We are here to help
16 years' experience in successful complaint resolution
Each complaint is handled individually by highly qualified experts
Honest and unbiased reviews
Last but not least, all our services are absolutely free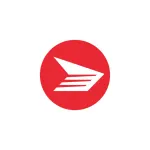 Canada Post contacts