LeafGuard Complaints & Reviews
Sort by: Date | Popularity
From the day that they were installed, two years ago, the gutters did not work properly. I was told that my roof was at fault, but they never explained to me why the gutters were installed if the roof was bad. Rain water poured over the gutters and under them as well as between the fascia and the gutters. The fascia now needs to be replaced. In the winter ice dams formed and when afternoon sun melted the ice it coated the sidewalk outside the door with water that turned to ice during the night. Calls resulted in promises of coming when not busy, or telling me the warranty on installation was up...
This company is aware of the "ice dam" problems. Never had this problem in the 26 years in my home. Had Leaf Guard installed prior to last winter, now I get 4-6 ft icicles over my front steps when it snows. They drip aduring the day and refreeze on our front steps overnight. Paul has come out once to look and suggested installing a heater at his cost, that was last winter. Now after numerous unreturned phone calls and texts, no contact from him at all. Still left with same problem. After this winter I will probably change the gutters back to the original icicle free system, at my expense. Stay away from this system.
Leafguard (gutters) of Greater Charlotte refuses to refund my $2300 deposit even though they never did any work at my house. I cancelled the job 3 days before they were supposed to show up. How does that sound to you? Don't use these guys, don't trust these guys. The contract they use does not mention that the deposit is non-refundable. They just don't refund your money. $2300 for no work what-so-ever. They don't return phone calls. They say that they will but I never get a return call. I think it's unfair that I have to hire a lawyer to recover my deposit.
Already have leafguard? May I suggest you inspect the job. Make sure the gutters are installed the correct length (not to short or to long). Make sure the interior brackets are put in as agreed (every 2 feet) not every 3 or 4 feet. Make sure the brackets are installed uniform and straight. Make sure there are grommets in all the screws used. Makes sure the brackets are undamaged or bent. Make sure there are no open or unsealed holes left in the back plate that buts the fascia board. Make sure the end caps are on true and square to the home and the gutter (use a "T" square to...
We had leafguard installed on our newly constructed house 6 years ago in the Seattle area. Service was fine, but be sure to read the warranty... It is guaranteed not to clog, which it never has... but the problem is all the pollen, pine needles, etc. that collect on the top of the gutter and then interfere with the water tension. The result is the water drips (in heavy rain it is like a waterfall) over the front side of the gutter making them useless. So they do not clog, but we have to clean the outside of them twice a year. I was shocked when I saw they had earhed a Good Housekeeping seal of approval since I would not recommend this product.
Half of these reviews don't even make sense, i have leafguard and its not something that you order and that comes in... it is made at your house they have a truck that has a machine on it that makes the gutters the same length as your house... also they are made out of aluminum if you try to lift the top up it doesn't break if anything it would bend. People are so quick to talk down about things that they don't make sure they are complaining about the same company i would bet you most of these complaints aren't actually leafguard.
Recently Discussed Complaints
Consumer Tips & Tricks
Worst rating
Subjects of Wide Speculation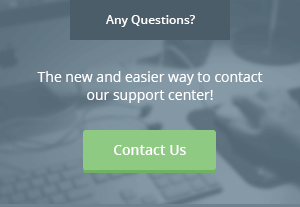 Latest News & Stories
Stay Away
Latest Questions
Latest Groups
Today's Mess-Up Photo