Yella Wood / Great Southern Wood Preserving complaints
9
Yella Wood / Great Southern Wood Preserving
-
Treated lumber
9 year old deck is starting to rot. Even stringer is going bad. I Used a high end stain to protect the deck.

I have similar problem with Yella wood at our lake house deck. I have patched every year as boards went bad. It has got to be a safety issue and have to inspect on a regular basis. I have heard other people talk about poor performance of Yella Wood treated lumber.
Desired outcome: Fix my decks
Yella Wood / Great Southern Wood Preserving
-
Yella wood deck wood
Our deck is rotting out. After one year we complained about the wood seeping sap but Scott Shepherd said that it was normal. We went ahead and stained the deck per instructions. Now two years later, the deck is rotten, split and warped. Scott came out again after several months of trying to get a response and agreed that the wood is bad and would take care of the deck. After months of delays and deflection, we are nowhere. We were told that he had contacted the contractor, but that was not true. We called the contractor and both Scott and a rep from F&S came to inspect the deck again. We are all in agreement that the wood is defective, but now there is no response from Scott either to us or F&S. It looks like the only thing we can do now is seek legal advice.
Desired outcome: Replace the deck
This review was chosen algorithmically as the most valued customer feedback.
Lumber Purchase Date - Sept 23, 2013 Supplier: Home Depot store #374, Alexandria, Louisiana Lumber Delivery Date (via Home Depot tractor-trailer) - 27 Sept, 2013 Purchased Items - $5, 000 worth of Micro Copper Azole Pressure Treated Lumber in following dimensions: 2x4's, 2x6's, 2x8's, 2x10's, 4x4's Lumber used to construct an above ground pool deck atop an...
Read full review
Yella Wood / Great Southern Wood Preserving
-
2×6 wood and 2×4 treated
I built my fence with Yella Wood brand lumber 13 years ago and already it had rotted through and fallen over.
I used 4×6 posts for strength and longevity but bought a headache and sorrow instead.
I am currently replacing/ rebuilding the fence at a great cost of labor and money. At that time I paid about 1200 dollars for materials and 1200 for labor. My total cast was approximately 2, 400 dollars.
I'm saving the rotted timbers for chemical analysis and the YELLAWOOD tags I find hidden within the cement at the bottom of the posts.
Desired outcome: Replacement lumber with a different treatment chemical and cost of removing of the concrete below the ground
Yella Wood / Great Southern Wood Preserving
-
Warping
My deckman told me he'd use the best wood for my new deck. The tag on the wood said "End use: Above Ground" and that's where it is. It has 39 boards on top and two years later, one (of the 39) warped at the most conspicuous place. I wasn't too concerned as I thought it was the best product on the market. I called their offices in Abbeville, Alabama, and got shuffled around. A lady finally came on told me there was no warranty for warping.

I am at a loss as to what the warranty does cover — disappearance! I did not expect them to send someone out to redo my deck, but you would think they could send me a coupon for one board. The lady was unconcerned.
Yella Wood / Great Southern Wood Preserving
-
yellawood
Do not pay extra for this wood. We built a deck and asked our contractor to use YellaWood thinking it would be better than standard lumber. The supplier hand picked the boards. Not even a month later our wood was weeping sap, cupping and when you walked across it in bare feet it hurt. This deck was worse than the 20+ year old deck we removed. We had a small gap between boards that shrunk up to 1" apart. We had the building materials supplier come and check out our deck. Just so happened a YellaWood rep was coming down soon. The rep came out a took a board back to their lab. To make a long short YellaWood doesn't cover this in their warranty so we paid more for substandard wood. And, to top it off the YellaWood rep said he had seen worse. So if you still think that kiln dried wood is the way to go I don't recommend it as they do not stand behind their product and apparently don't care. If you'd like to see pictures PM me.
This review was chosen algorithmically as the most valued customer feedback.
Approx 5 years ago I replaced and then extended my back yard decking. The extension used pressure treated wood from Yella Wood. Today I am replacing the rotted Yella Wood from the extension while the other pressure treated decking and joists are still like new. What should have been a one and done project was not and now needs to be done over due to...
Read full review
This review was chosen algorithmically as the most valued customer feedback.
Please do research if you are thinking about using yella wood. It is the most horrible lumber you can use…all advertisements are false and they do not stand behind their product. This wood bucks and twist and folds yes I said folds the sides pull up like they are trying to fold and this is lumber less than year and half old. Look for other lumber beside...
Read full review
The complaint has been investigated and resolved to the customer's satisfaction.
This review was chosen algorithmically as the most valued customer feedback.
A real A hole runs this company. If he didn't have money and viagra to run around with whores he'd be considered white trash. It's amazing how money can turn a piece of Sh_t into someone important in this society. Decent People... Beware of this CEO! He is the meanest most arrogant A Hole in the world. Hopefully soon he will get what he has coming to him
Read full review
We are here to help
16 years' experience in successful complaint resolution
Each complaint is handled individually by highly qualified experts
Honest and unbiased reviews
Last but not least, all our services are absolutely free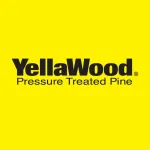 Yella Wood / Great Southern Wood Preserving contacts