Builders Warehouse complaints
148
Builders Warehouse
-
Overall Service Costing Me Time And Money
Hi my name is shaheed contact +27 788037602
I have been trying to deal with builders from the 21st January 2021 @ 12:10. This was my very first call to builders warehouse with the intention of recieving a formal quotation for items on there online store due, I was put through to the call centre and asked if I could speak to someone who would be able to give me a quotation of the items I require, weather they have stock or not? And if these items will not be discontinued. The person at the call centre said I they would put me through to the decor department. After waiting a while I was told that someone fro. That department would call me back. @13:44 I contacted builders again and this time decided to hold on the line to get through to someone in the decor department who could assist me, there was a long waiting period eventually I put down the phone. And tried again this time the lady suggested I use the online store and will beable to view items in stock on there.
My intention was to purchase these items as it was in my budget for a facility I am involved with. The facility is due to open on the 1st of February 2021
I used the online store and was given a discount code WELCOME 10 by mistake I clicked back on the browser before payment to double check my order and my screen was cleared I tried again and this time did it with a consultant over the phone who assisted me on placing the order and re-entering the code this time for 15% discount. Before purchasing I tried once more to ensure stock of these items and ince again found the store to be unhelpful.

Calls made to Builders warehouse on the 21/01/2021 are at the following times

21 Jan 2021 @ 12:10 for 4min 9sec
21 Jan 2021 @ 12:10 for 3min 46sec
21 Jan 2021 @ 14:01 for 7min 1sec
21 Jan 2021 @ 15:05 for 5min 21sec
21 Jan 2021 @ 15:40
21 Jan 2021 @ 15:56 for 6min 48sec
21 Jan 2021 @ 16:16 for 6min 42sec
21 Jan 2021 @ 16:23 for 7min 45sec

Eventually I sort out th order online but before purchasing I decided to take a drive to a store to verify stock I walk to the decor department @ builders warehouse glen eagles and ask the gentleman standing by the particular item I wanted does he have stock of this pedestal and where is there stock of it at there other branches he takes me to a lady and asked her to tell me if there is stock at other branches aswell. To my surprise the lady typed stuff on the pc and ignored me completely left the screen open and continued to watch an african series on her cellphone e which she was clearly trying to hide with a paper.

I left the 26th I paid for the order banking that the website will be ok and that the items are there as advertised .
I recieved multiple call from bulders adding to my frustration.

Firstly after making the purchase i called the call center and asked if the delivery could come a bit later and verified that this item will not be discontinued and that there is stock according to the website.

The calls I recieved there after were as follows

From each branch stating that they only have one of the items I ordered and the other is a display
Asking me what should they do now
I replied if it is in good order they should send it if not I cannot accept it.
Department after department called and said the same thing adding to my frustration as i cannot ask for a refund due to our launch date of the facility nor can i change the item due to the budget allocated.

Secondly the courier service calls on days when they not supposed to have delivered the item asking stating that they are outside with some items from my order when clearly I have asked time and ti.e again for the delivery not to be sent before the 29th of January 2021

Till this day 27th January 2021 builders warehouse has not sorted my issue out
I am fearful that the facility might not have the ediquite equipment to launch in time and might cost us money and time I am not sure what to do or how to resolve this issue as I have tried multiple times to get it resolved yet it feels like all this is placed on me and not the staff at builders warehouse wouldn't should actually be the ones sorting this out
This review was chosen algorithmically as the most valued customer feedback.
Hi its Larry Harding, on 05/12/2020 my girlfriend and I went to builders express N1 City Cape Town to purchase an geyser 400kpa pressure valve... An assistant from plumbing took us and showed what he had... Not sure on the pipe exact size we purchase 2 in the verbal condition we can exchange or get a refund if not opened... On top of it the salesman said we...
Read full review
This review was chosen algorithmically as the most valued customer feedback.
I went into Builders Warehouse Mares, Costa do Sol Avenue, this afternoon at +- 16h30, to purchase 3 bottles of black spray paint, I found 3 bottles of Satin black spray paint, huddled next to +- 15 bottles of Satin Aubergine spray paint, the shelf price read two hundred and something meticais, when I got to the teller, the 3 bottles amounted to thousand...
Read full review
Builders Warehouse
-
Poor service and lack of enthusiasm to assist or check quantity of stock
Good day,

I am sending this complaint as I have had enough of the poor service and lack of assistance at the Builder's warehouse express branch based in Umhlanga, Durban.

Every time I've gone through to this store there is either nobody around or nobody can assist in my query, "not all are useless but majority have the attitude that they are doing myself a favor". If I ask them to check stock at another store, "the system is always down", drop lips all round if I ask them to call the other stores to check stock.

Clearly there seems to be a lack of leadership in this branch and the branch manager needs a wake up call!

Kind regards.
Builders Warehouse
-
Poor customer service
Builders the Glen. I often shop here for my business. At 14 November 2020 7.28 I went to glass and mirror department to have a mirror cut. The person was very rude told me to measure at home not his work to assist measure as frame was with me I then got it finaly measured and went to pay before they can cut it only to be told no code available. The cashier left at 8. 01 to look for code. At 8.20 no return. I tried speaking then to the supervisor lady who said o I do not know. This showed me to take business from now on to mice
This review was chosen algorithmically as the most valued customer feedback.
On 22/10/2020 I went to builders in Sunninghill to purchase door handles. The attendant of the area standing behind the keys counter was asked by another customer to help him find an item and refused to help him by saying its not his area of responsibility although the goods are in his isles. Then he took a call on his cell phone when another customer...
Read full review
Builders Warehouse
-
Purchased a dewalt battery charger on 30 august 2020 and have not received this as yet
Purchased a Dewalt Battery Charger on 30 August 2020 and have not received this as yet
Order Reference 2007 02 6014

Order was not received on the 22nd Of September as promised.

Complaint was made with Builders online - reference 100 119 2926

I have received no response and require that I be refunded
Builders Warehouse
-
Service at builders warehouse umhlanga
Today 15/9 is the 2nd time I've been to this shop in the last 2 months. Both times I have received extremely poor service. Today I waited around in the plants section fro help for 10 minutes without a staff member showing themselves. I eventually found someone doing a stock take. When I remonstrated with her, she said she never saw me. Well it was obvious she wasn't looking to help any customers. Her attitude from then on was rude and abrupt. Again in the hardware section, I had to find service. An assistant more interested in his computer than helping customers. Again his service was abrupt and unhelpful.
No more Buiders Warehouse for me. Builders Express and Build It from now on. This store is on a slippery downward slide.
Builders Warehouse
-
Used of my personal details to others person
Builders warehouse has used my personal details to purchase shop item to another customer I did not know. I just received email from the shop that have asked the quote and there were another costumer cell number and home address with my personal details. I called the other customer to hear what happen and he said he asked the quote and bought the item in cash and he saw my personal details in the invoice. I have tried to call the shop but no reply. I have send email to Builders no reply, only other guy call me yesterday with private number, I did not hear what he said and I do not know what his name because he was speaking to fast. I have send email again to ask them to reply my mail. My purpose is just to understand why they use my personal details for other customer without my knowledge.
I am not sure if maybe that customer have also my Id number supplied to him by the shop as the same as my other personal details.
Builders Warehouse
-
Order not received
On the 10 July 2020, I have ordered online the carpet and paid by credit card. Today is 21 August 2020 and I still did not receive my order or got the money refunded.
Order 2006748886  from 10 July 2020
 I have emailed, phoned, and chatted online on the BWH website numerous times, even sent a message on Facebook, and finally on the 17 August went to BWH faerie Glen store personally. The saleslady informed me that she spoke to Tebogo at the Zambezi branch and that I will get refunded immediately. Still nothing.
Builders Warehouse
-
Paint
Date 3August 2020 I went to builder's store in mokopane to buy paint when got to the store I was assisting by the sales person for the colour of the paint that am lookin for then I bought 2x 20l paint value of R900 each. I took the paint with me when I got home to start painting the paint is not the same as the sample I saw in the store. date 10August 2020 I wentto tel them about my problem with the paint they are telling me they can't take it because it's opened where is not my mistake I was assist by sales from the store what I want to know is what I must do with the paint as is it the colour I asked for. am so disappointed as my friend told me about builders paint that they are the best I guess it was not true secondly we customer we are the one who advertise the product of the store how will I tel my friend family neighbours colige about your store am so disappointed hope you find the matter in consideration. thank you
Builders Warehouse
-
Poor service - fourways
Heads up! Never place an online order with builders warehouse, especially if your delivering store is fourways... Placed an online order, stock was available online when order arrives it is short. From the 17.07.2020, I have phoned the customer care line three times, everyone is going to call back... Still waiting... Eventually the customer care division puts me through to the store and I read out my reference number three times and they still can't get the number right and state they are delivering the bricks... Wtf I never ordered bricks! Just pure incompetence. They quick to take your money but cannot action a single delivery or query.
I am not surprised massmart group revenue and profit lines plumetted... A suggestion to the head office and the directors... Check out your customer service levels.
Roll on leroy merlin that is opening a flag ship store in fourways, you have your first customer in fourways eagerly awaiting your opening.
This review was chosen algorithmically as the most valued customer feedback.
I have never in my entire life experienced such terrible service ever! I purchased a 3 panel gas heater and gas bottle online directly from the builders warehouse's online purchase site (using the randburg robindale store as my point of collection). Please note the payment for the same was deducted immediately. I thereafter, approx. 4 days later received...
Read full review
This review was chosen algorithmically as the most valued customer feedback.
On the 5-7-2020 my husband bought eureka screws 3.5x25mm I believe, the price on the shelve was r30, but at the tills it scanned more than that. The builders pride brand of screw had no shelve labels (the waterval mall builders in rustenburg). Trying to get attention from a staff member that we had to search as nobody was in the department, he ignored us or...
Read full review
This review was chosen algorithmically as the most valued customer feedback.
The worse customer service builders glen eagles: I purchased building material on the 24th june 2020, and after having a lengthy conversation with the cashier: solomon selolo about how critical it is that I receive this material on friday 26th june due to the fact that the builders will be onsite to start my work. Once again builder glen eagles do what...
Read full review
Builders Warehouse
-
Poor labelling of shelves with no prices f0r a lot of goods
1. The Builders Warehouse in Fourways is in a shocking state.
A lot of shelves do not have prices shown.
Some of the prices seem grossly inflated following the Covid 19 lockdown.

2. Builders Warehouse is clearly having staff problems because there are very few staff around to help.

3. My emails to Builders Warehouse, obtained form the internet, were returned!
What does Builders have to hide?
This review was chosen algorithmically as the most valued customer feedback.
I purchased an order online on 26 may 2020and was advised that the item would only arrive in stock on 9 june 2020. After having placed the order and paid, I receive absolutely no communication regarding my order. Not that it was confirmed or received. I had to email, online chat with agents and call after them all the time. I received an email from a lady...
Read full review
Builders Warehouse
-
Service
Good day
I have ordered products from Builders Zambezi in April. It was scheduled for delivery on the 9th of May. Nobody delivered my products. When I enquired about it, I was told the shelve I ordered was out of stock. After another email we decided to have my account credited and the shelve removed from the order. I have send numerous emails. I am still awaiting my products.
Marisha Tolsma
Builders Warehouse
-
Building material delivery
Every time when they are supposed to deliver my goods I must go to the store and ask when are they prepared to deliver. When I get to the store I will be told stories as now they promised to deliver bricks Monday 15th June but they didn't do so

Why must I always nag builders for my delivery that is already paid up. Their service sucks and when you get to the store you become a fool in their eyes. I feel pity for the owners their staff is not reliable at all.
This review was chosen algorithmically as the most valued customer feedback.
Bought building material in March 2020 I understand it was towards lockdown stage 5 there was no movement at all I do understand and during stage 4 working with one third of staff I also understood. On the 31st of May 2020 went to builders to check if they do have cements that I bought yes cements was available and definitely promised delivery of cements on the 1st of June 2020 till today I'm still awaiting for delivery
Read full review
We are here to help
16 years' experience in successful complaint resolution
Each complaint is handled individually by highly qualified experts
Honest and unbiased reviews
Last but not least, all our services are absolutely free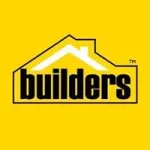 Builders Warehouse contacts