Builders Warehouse complaints
148
Builders Warehouse
-
Damaged fridge
Good day,

I paced an order for a fridge 18 November. I contact Thishan at Strubensvally on the same day the fridge was delivered 19 November to advise that it was damaged. He did offer a discount and I rejected and asked him to please arrange that it is collected. A week later and it has not been picked up or logged in on your system. I have sent numerous email to info @builders with no response back. Strubensvally had no stock, so I had to purchase the exact fridge again on line from Woodlands.

It will be appreciated if a credit can also be passed back into my business account KR Components SA -FNB-250-655-Acc#626 0722 9839.
Desired outcome: Please collect A.S.A.P as I placed an order with Builders for another fridge
This review was chosen algorithmically as the most valued customer feedback.
Issue 1 I normally buy online and collect in Knysna. If you order it shows exactly how much stock is in branch and as soon as your payment go through it deducts your sale for next customer. 85% of the time builders Knysna don't have any stock and is always a hassle so I stop buying online. Issue 2 On the 22/09/2021 bought a Trim/Tech Lawnmower 240w Combo...
Read full review
This review was chosen algorithmically as the most valued customer feedback.
Terrible experience shopping online with Builders Warehouse. I ordered several items last week Thursday at New Market - straight-away the site advised that the 1 item I wanted (urgently) was not in stock so I immediately changed stores to Glen-Eagles. After placing and paying for the order, you are duped into filling out a service survey which I did quite...
Read full review
Builders Warehouse
-
Swimming Pool Section
on the 21/11/2021 at about 10:00 I went to Builders Warehouse Amanzimtoti pool section and spoke to Mholi who informed me that the water testing machine was down and as been down for 4 days .I asked him where else I could have it tested he said Rossburgh. I drove all the way to Rossburgh only to be told the same thing.

I returned to Amanzimtoti and complained to Indira the admin manager that prior to me driving all the way there a simple phone call by your department would have saved me a unnecessary trip to Rossburgh in addition if a facility is not working all other branches in the facility should be informed immediately.

I am very disappointed with the service I received and my previous trip to that department dealing with Terrance ( He was very helpful ) cost me in the region of R1 160.00.

Yours Sincerely
Brian A Amm
060 673 2536
Desired outcome: Improvement in their overall service
Builders Warehouse
-
Product and service
I bought a house 3 years ago on the Bluff Kwa Zulu Natal and spent tons of money at Builders Warehouse Rossburgh. On more than one occasion I have found your floor staff ill equipped with regards to product knowledge but also very unfriendly and cheeky. Today I went to buy a dremel kit which was R690.00 at Builders every where else ranges in the R400.00 zone, and I approached a guy that was sitting behind a counter to ask him where this product was kept. He gave me such a dirty look and said to me that I must go and find someone in that department. I told him I couldn't find anyone and only then did he get off his chair to find someone. This is not the first time that I have experienced this at this store. Anyway all round Builders are the losers because I will just take my money somewhere else. Shocking right!
Builders Warehouse
-
Paid for external gas installation for the 2 Nov 2021 at 9h00 and up to now i have been struggling to find out why the stove was not installed
booked an online gas installation on the 28 Oct 2021 specifically for the 02 Nov 2021 at 9h00 and paid over R3250 for the service. By 14h00 when they still did not arrived i phoned the call center and they said they would get someone from the store to phone me back. John from Zambezi Builders phoned me back and tried to assist me by contacting the necessary people to assist me. Eventually i phoned another nr 0101091555to try and get someone out to my place today 03 Nov 2021 as i have other contractors coming in on the 04 Oct 2021 to start the cupboards and wanted the stove installed before they arrive. Lebogang assisted me and said she would phone me back after 30 min. As it was the end of my shift 17h00 i started preparing to go home and she phoned back min later (i missed that 1 call from her) . I got to work this morning and saw i received a voice message from Lebogang requesting my physical address as she found someone to install the gas stove today the 03 Nov 2021. I phoned the Durban numbers she phoned from and hang on for sooo long that i ended up dropping the line. I then send an email just after 7h00 with my physical address. I heard nothing the whole day until i reached out to John again from Zambezi Builders. I am sitting at reception and missed 1 call again from the Durban number (031) 054 6805. John phoned Lebogang back again and requested them to phone me back because i missed their call and that was just after 15h00. I am still waiting on someone to call me back and explain what happened that the stove is still not installed or someone at least phone me back this morning for my physical address.

I send an email to [email protected] the email i wrote down after calling the Durban nr (031) 054 6805 to provide them once again with my physical address. I also attached all the documents, receipts between builders and i.

This is not even very poor customer service. It is horrible service and i am currently very frustrated.

Order nr: 2011804204
Desired outcome: Feedback first of all and then bad service addressed with the relevant people so they know that they cannot treat paying customers this way .
Builders Warehouse
-
Inferior builders quadrant shower 885x885 wht
Document number B32-106-0058 - Kempton park
Bought a Quadrant shower 885x885 on 30/10/2021
When fitting the first side panel to the frame it exploded into a thousand pieces covering me and my wife with glass causing lacerations and ended up with blood all over the place.
I measured the other panel which is only 3mm thick? and the old one that i took out is 6mm?
I believe this is the problem, the glass panel is way to thin.
I believe this is a serious issue and would appreciate it if you can contact me to discussed how this is going to be resolved.
Thank you.
My cell number 0833614632
Desired outcome: I would like a refund for the inferior shower that i bould and also all other stock to be remove as this is not safe.
Builders Warehouse
-
Poor service
Builders warehouse has become increasingly popular over recent times however their staff inturn have become sad, rude and clearly over worked. I experience customer avoidance, arrogance, lack of product knowledge along with an "i don't care attitude" at their three conveniently located branches near me. If not for the product reps instore there would be no service at all. After giving it some thought, im better off shopping at a different retailer.
Builders Warehouse
-
Poor customer service and no delivery
Ordered 2 products online, the web page changed my one item to strubens vally. A plant of R25. As a result I ended up paging R450 delivery. The other item was suppose to come from builders kempton park. After 6 days I call to find out where is my delivery and I get told there's not stock, I then said when I placed the order there was 4 left now there's no stock. I then asked for my money back and lady said she would chat to her manager and call me back. I'm still waiting for the call!
Shocking service they obviously dont need the business to worry about good customer service. Very disappointed
Desired outcome: Money back or my item asap
Builders Warehouse
-
Garden keter shed
I ordered an item (which was on promotion) online on 19 Sep. After a few days, Builder's let me know that there were no stock available at the time. Two weeks later, I went to the store (New Market), just to be informed that the item was not going to be manufactured any longer. However, before they could give me a refund, they had to cancel the order.

Two days later, I went in-store again for my refund (as the call centre instructed me to do). When I got there, the order hasn't been cancelled yet, so they asked me to wait while they cancel the order. I waited an hour. Nobody in the store knew how to cancel the order + installation fee. They said they would phone me as soon as they've found someone to help them figure out how to cancel the order.

I waited another 2 days, but heard nothing back from the store. On Friday (15 Oct) I phoned Buider's again. The lady at the call centre told me that she couldn't do anything on her side, because the store had to cancel the order on their side. After nearly an hour on the phone with her, I asked for the store's number and was informed that they were not allowed to give out the store's direct number! 😲

I then asked the lady to please help me sort this out, as I was still awaiting my refund. It's R15000, so it's not just a small amount. She promised to contact the store on Monday (18 Oct) and told me that it would be sorted out. It is Tuesday evening now, and I haven't heard back from anyone yet.

It's been a month now. Why should this problem be made my problem? I bought an item from Builder's and I would expect, for such a big company, that a simple refund wouldn't be such an issue. It is my money, and Builder's should refund it right away. Issues with the refund should be handled internally and not be made the customer's problem. I don't have the time to continuously go into the store, or to be on the phone for hours to sort out YOUR problem.
Builders Warehouse
-
Poor service
I phoned builders warehouse bedworthpark regarding a generator we wanted to buy. According to the internet they had 2 in stock. HO couldn't get through to branch said they will phone me. Didn't even take my name or number.
Went to store when we got there they couldn't find the 2 generators. But they are advertising the product on floor and on the website. That's really pathetic. How can 2 generators just disappear. The lady assisted us wasn't really in the mood for work. Because after I said I want the generator we waited in store for an hour for them to find it. She came back said there is no stock. When I wanted the ons on show she said that was a faulty generator returned by a customer. I will never shop there again.
Builders Warehouse
-
Shower door
Good day.
We bought a shower door from builders warehouse Heidelberg Cape Town in March 2021. We had the shower door installed and while the guys who build in the shower took the first panel to fit it, it shattered into pieces. We then went back to the store to complain about this and the Manger just said he will get back to us and he never did. We did not request our money back but simply requested a cut of the panel and for the sit panels to be of better quality because the two side panels are really thin in width. We recieved no feedback. We have been since loking for a private company to source us with a panel to fit the shower. With no luck we decide to buy perspects to replace the broken panel. After two attempts the guys tlcame back to fitbghe shower doors and could not fit the shower. They mentioned that there is something wrong with the aluminum fitting g of teh shower we bought. We know this is many months after buying the shower glass door but after much struggle we do belief that the product is faulty. We request guys from builders to come and assist us with trying to fit this shower door. And if that does not work, we request a full refund or a replacement of this item.

My for further feedback. My email address is [email protected]
Builders Warehouse
-
No service from debtors department
I have been trying to get hold of the debtors department since 02 Sep 2021.

I sent an emails everyday from Friday 02 September up until today 10 September 2021 requesting a copy of an invoice for the debtors department with no response.

I also called on Monday 06 Sep, Tue07 Sep, Wed 08 Sep, Thurs 09 & Fri 10 Sep and every time I get the same old answer that the accounts clerk and the supervisors are not available or there is no answer at the department.

When I even asked to speak to he head of the debtors department, they were also not available.

I'm really a frustrated. It's a simple request. Please assist me with this simple request.

Thank you
Riekie Scheepers
011 789 1040
ACC Nr: 331779
Builders Warehouse
-
Failure to deliver my items on time as per agreement
I purchased a built in cupboard and a cover strip from Builders Warehouse in Pinetown KZN. This was done online and the delivery date showed the 6th September 2021. I also got a call from a lady at Builders stating that my item will be delivered on Monday. I live alone and work so I had to arrange for somebody to stay at my house during the day to let them in and all they delivered was the coverstrip. I have already arranged with a carpenter to come to my house on Wednesday to install the cupboard. It is now 16.25 and my item has not been delivered. I cannot take time off work neither can I get somebody to stay at my house to receive the goods. I am actually disgusted at the service of Pinetown Builders and I wish to cancel this order
Builders Warehouse
-
Kenya
Battery charger 6/12 V.

I have bought a battery charger from your Karen Store in Nairobi about 4 weeks ago. The item was sold in a closed box and when I opened it I realised it the plug was a South African plug. There was no warning on the packaging about it and no adapter was provided.

After opening the package, I had to change the plug by attaching a Kenya suitable plug head (had no adapter).

I have used the device successfully for about two weeks and then it stopped working.

Having returned it to your store here, they took it back and told me that they would respond, which they did yesterday.

I was informed that since I have tampered with the device by changing its plug, it would not be replaced or refunded. I should have bought an adapter;

Q1 - Why do you sell a product in Kenya that is not suitable to Kenya?
Q2 - Why do you not put a warning about this fact on your packaging?
Q3 - Why do you not provide an adapter inside the packaging?

Very unhappy overall, not just with the after sales service but also with the overall stance of the company.
Desired outcome: Replacement/Refung/Apology
Builders Warehouse
-
Overcharged
Good day
As can be seen from the attachments the Heavy Duty Velcro is advertised for R66.00 each and when I went to purchase the item on the 05/08/2021 I was charged R105.00.
I did confront the sales person at the Walmer store and I was told that the advert is a typing error.
I made a complaint with Builders Warehouse and Zavia contacted me telling me that they say the price is from R66.00. The advert does not state that. He then told me I must take it up with the Walker Drive branch manager. Why I ask because I did not purchase it there.
All I expect is loyalty and a refund the overcharged amount even in a form of a voucher. This is so very frustrating from such a big store.

Regards
Martyn Lunn
[email protected]
Desired outcome: Overcharged amount refund voucher
This review was chosen algorithmically as the most valued customer feedback.
I had a painting project at my house and I bought all my paintings material at builders warehouse. On the 31st December 2020 I bought an outside door at builders warehouse Sunninghil, this costed me plus/minus R3500 excluding installation price from the painter. The shape of my wall is arch, that means I had to cut and reshape the door to fit the shape of...
Read full review
Builders Warehouse
-
Keter 17192190-za 4 x 3 manor shed - grey/white 480275
We want to buy the above mentioned garden shed, BUT want to see an example of it at one of your stores. Or at least more info about it. No product description on the website/online portal. The video is also not working...

We went to Builders Gezina to ask them to open a box for us to see how thick the plastic material is, but they refused.
We emailed customer service about this, but no answer!
We phoned customer service about this, they promised to ask Gezina store to help us (they have 7 in stock!), only to get an answer back that the shed is made from plastic! Really?

How does Builders warehouse expect a client to buy a product with no description, no video working about it, no life example in your huge stores, no: nothing! Very dissapointed in your service and reluctance to help.
Desired outcome: Pls contact us 0834699767
Builders Warehouse
-
Service not existing
Visiting Builders Warehouse Centurion store (Paint section) on the morning of the 03 August 2021 I was in the need of help with no person around to assist.

Eventually found 4 helpers / sales people gathering around talking. After asking for assistance I was sort of told where to look for the paint I required. If your staff is half as efficient as your Covid ads you might make a killing in sales.
I cant rate your service because there was no service.
Desired outcome: Nothing will happened as the service before at your paint shop was just as bad.
Builders Warehouse
-
Online purchase that was cancelled due to no stock and a fault on their end, a week later I have still not been refunded
On the 24th July, I made an online purchase, which indicated there was sufficient stock. I was charged for my order and was given a date of delivery. Shortly after I received a call to say that there was no Stock and the online store is often proving this problem of stock showing but not in store. My order was cancelled and I was told my refund would take 24hrs, I was patient and waited 3 working days as that was what the builders refund policy stated... its been a week and I am still not Refunded? Quite annoyed by their lack of professionalism and customer care ! Definitely not worth the time or effort of purchasing and supporting them.
Desired outcome: My refund immediately, no excuses of refunds will take so many days, I've been patient.
We are here to help
16 years' experience in successful complaint resolution
Each complaint is handled individually by highly qualified experts
Honest and unbiased reviews
Last but not least, all our services are absolutely free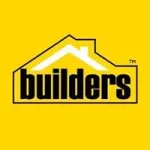 Builders Warehouse contacts