Booking.com complaints
1154
Booking.com
-
laguna beach vacation disaster
Do not recommend using booking.com. They assigned a confirmation # and preach if anything goes wrong they will find you "equal or better accomodations". It's a terrible lie folks. They put us in a property that was occupied by an unkowning owner! We walked in on them. Litterally, the lady could have shot us dead. Then the booking dissaster started. They did everything possible to save booking money and cared less about their ptomise of eqaul or better accomodations. Shame on this greedy giant company. They wasted our time, stuck us in a dump extended stay vs a 5 bedroom house and then refunded a pittance as. Compensation. Their customer service is a poor example of empowerment and an example of what customer service should not be. Do your research. Spend you hard earned money with a company that stands behind their promise.
Booking.com
-
besakih beach resort and booking.com
I had decided on the Besakih hotel for my trip in November and reserved it via Booking.com with an email confirmation. About an hour later I receive another email from Besakih saying my card is invalid and to update my details. On checking my booking they had tried to debit my card (I chose pay at the hotel for my payment option). I rang and was told that "100% they had not tried to debit my card." I rang booking.com who agreed it sounded dodgy and they would ring the hotel. They couldn't get a manager.

After numerous emails it appears that Besakih tried to put a hold on the total amount of my 8 day stay to 'validate my card'. I use a debit card and don't usually have that amount sitting on it, thank god. If I did it would have been unusable for 10 days while Besakih held the full amount of my 8 day booking. Booking.com contacted Besakih hotel and asked them to hold a lesser amount for validation, which they declined. Here is what the email confirmation says about payment "You don't need to prepay. However, the property may temporarily hold an amount on the card you provided, just to test your card, and guarantee your booking. This test payment will be returned to you."

I have read Booking.com terms and conditions and nowhere can I find it stated that the hotel may put a hold on the full amount of reservation to validate your card when choosing the 'pay at hotel' option on booking.

Besakih Beach Hotel should not be allowed to do this through Booking.com
Booking.com
-
hotel booking
I booked a hotel through Booking.com and after emails to the hotel with no response about my enquiries I escalated it to Booking.com who replied with contact the hotel direct and gave me a phone number. They are in Portugal and I can not email them.

I emailed the hotel and booking.com again with no response from either. I now have flights booked and no hotel to stay in. Absolutely disgusted with booking.com

I have used them in the UK a few times with no issues and assumed I would be OK to use them for my trip abroad. how wrong I was. I now need to find another apartment to stay in.

Thank god no card information was given.

I will not being using booking.com again.
Booking.com
-
hotel booking gone wrong - double booked
I am going to repeat my last message since the theme is things dont get answered quickly.

I had a reservation for July 20-22 Confirmation # 1238273886 PIN 7314

I found out today this house is not available. This is unacceptable. I spent hours of my time on the phone this evening speaking to at least 6 reps only to get no solution. I asked to speak to a manager and was told thats not possible.

I need my problem resolved. I need a place for my vacation that I booked in january in the hamptons and I need it resolved as soon as possible. This has taken hours already away from my family and job, stress among other things. I have found three homes at a higher rate on homeaway. I need someone to help me find a solution before its too late. This is three weeks away during the busiest season in the Hamptons. I shouldn't have to sacrifice any more than I already have for your companies mistake. I am sickened by how booking.com does business in general and hope somebody can turn this experience around for me so I dont have to take legal action.

https://www.homeaway.com/vacation-rental/p262460vb
Total $8939.00

https://www.homeaway.com/vacation-rental/p949464
Total $7899.00

https://www.homeaway.com/vacation-rental/p4213521
$6228.00
Booking.com
-
parking inaccurately described
We booked Aparthotel Best Views in Krakow for 23 - 27 June 2018. It advertises 'Private parking is possible on site (reservation is needed). I reserved a space and was told it would be 60 zl a night. When we called in the day before we discovered the 'private parking' is on a strip of land outside the hotel and just off the road and footpaths. We were later told there is CCTV but that's not much help to us if the window is smashed etc. It is not my definition of private and it is certainly not secure. We forfeited the first night's accommodation price which I think is unfair given the parking situation was misrepresented.
Booking.com
-
complaint about one of booking.com partners/clients - rooms 47, chania, crete, greece. booking ref: 1093644439
16 June 18. 1 night

Booking Ref: 1093644439.

Rooms 47
Kandanoleou 47, Chania Town, 73132, Greece -
Καντανολέοντος 47 (Χανιά, 73132)

We chose this property because the description was the following (in italics). I know the venetian harbour in Chania and we wanted to stay in the harbour where all the restaurants, cafes, bars and shops are and with the views over the harbour:
'Originally built in the 12th century, Rooms 47 offers accommodation with views to the Venetian Harbour and the Cretan Sea. Restaurants, cafés and shops lie within a short walking distance. Free Wi-Fi is provided throughout'.

We chose the 'Double or twin with sea view with a sea view balcony'. We selected the 'Twin' option given. We booked well in advance and opted for the availability offered. We were very excited. I couldn't wait to get back into Chania Harbour. We only had one night there and wanted to make the most of our limited time and go out in the evening in the harbour/old town and not have to worry about getting back late at night and with a few minute walk back to our room booked. This was the sole reason for booking this room in the Venetian Harbour in the building originally built in the 12th century.

After a 2.5 hour drive (in our hire car) from the other side of the island we found Rooms 47 very easily, drove into the harbour area and parked practically right outside it only to find that the owner 'Sophia' was nowhere to be found. We spoke to a very nice girl who was in the property who then phoned 'Sophia' and passed the phone to me. Sophia then proceeded to tell me that she had an apartment for us outside the harbour and it was a solution to a problem. I thought 'what problem, why is my booking a problem'. The area she moved us to was Nea Hora which turned out to be a good 30 minute's walk from the harbour where we had originally
booked to stay. I was shocked but it was a bit difficult to communicate and we needed to get into our accommodation. She then arranged for a colleague to lead us to the apartment on a moped that we had to follow through dense traffic, which was very difficult and stressful and the guy on the moped kept getting impatient. We reached a distance and was then handed over to a 2nd person on moped to follow. Once arrived, the person on the moped explained to us that it was an over booking of rooms situation. Although the apartment was very clean, the view was a high brick wall, the apartment was a good 30 minute's walk into the harbour where we booked to stay, the keys did not fit the lock and we had to waste time getting the owner back to sort out, it was very difficult to get back to at night after going out, double bed, and difficult to find, no hairdryer or A/C controls to use it (as advertised in the room description) and we did not feel safe. We phoned 'Sofia' to tell her about the keys and told her that this was not what we booked and we were not happy and wanted the room we booked in the harbour. She panicked on the phone alot and just proceeded to lie and said she was protecting us from noise and the roads were closed in the harbour. We know that she had overbooked/sold the room a number of times. The roads were not closed as we had already driven in them and we wanted to be in the harbour where it was noisy and lots going on.

The stay resulted in so much wasted time for us in talking on the phone, driving through hectic traffic to find a the place we had not booked to stay in, walking back and forth from Nea Hora area to the harbour when we had booked to stay in the harbour. We would like our money paid for this disappointing, mis sold experience back from your Partner. They are clearly running a racket in overbooking their sea view rooms and then fielding tourists out to other properties. Other people have had a similar experience looking at some of the reviews for this property.

Thank you.
Booking.com
-
no support from booking.com when problems arise
Booked on Booking.com on 8 Feb, 2018 for one night (31 May - 1 June 2018) in Brasov, Romania, Hotel Drachenhouse. My Credit card debited by the hotel (not my choice).
We arrived in the hotel late, checked in, left our luggage in the room and went in town. When we came back the alarm was ringing loudly but nobody was doing anything. When we arrived in our room it was full of smoke and big flames were coming out of the kettle. We extinguished the fire ourselves and called the reception. The girl spread foam from the extinguisher on the kettle and said that the cleaning people should have unplugged it but that anyway they were insured. She helped to find another hotel and said that we would be paid back.
3 days later we got a message from the hotel that they accused us to have started the fire and that we had to pay the damage!

Attitude of Booking.com
1. On 1 June I got a "no show" message from Booking.com.
2. On June 1 (same day) I get the following message from Booking.com: "Drachenhaus informed us that during your stay (reservation 1886.974.581 their policies were not respected. In compensation for damages, you owe them 300 EUR. Please make this payment immediately. If you have any questions about these charges, please contact the property directly". We were surprised because the day before the hotel told us the opposite. This means that Booking.com doesn't even ask the customer what happened. They simply relay what the hotel said.
I immediately wrote back to Booking.com that this was not what we experienced. No reaction at all.
3. On June 9 I wrote a review on booking.com and got a confirmation that it was add on the website. But only one sentence was published, the one where I was saying that the receptionist was helpful. Booking.com was just picking one sentence out of my comments that was completely out of the context. I wrote another complaint and my review totally disappeared. No message from Booking.com.
4. On June 21 they finally answered that I had to do and action on the site what I did the same day:
5. I have again introduced a request on Booking.com to solve this question and got the following answer at 1.28 in the morning on June 27:
"Dear Louis Coomans de Brachene,
Hi, my name's Windy and I will be assisting you today. I would have liked to call to discuss your reservation but it wasn't an appropriate time to try reaching you.
We've followed up on your complaint with the property but unfortunately no refunds will be provided in this case. As we're unable to decipher what occurred as both stories seem to conflict each other, Booking.com had decided to withdrawal from the situation.
Please keep in mind, we're trying to be as impartial to the situation as possible.
If you still wish to contest these charges, we urge you to contact Drachenhaus directly - as it is the accommodation, and not Booking.com, that has made the charge in this particular case. The contact details for Drachenhaus are:
Drachenhaus
Phone: +40368401606
Thank you for the feedback you provided as it helps us and the property improve the quality of our services.
If you need us again, we're always here.
Kind regards,
--
Windy R.
Booking.com Customer Service Team"
COMMENTS:
- They write you in the middle of the night and are sorry that they cannot call to discuss!
- They just remove themselves from the discussion and say that I have to solve this with the hotel because I paid the hotel directly (what is Booking.com's choice, not mine). They say that they are impartial what means: It's not my problem, it's yours Mr Client!
- They totally ignore my question about my review that was first misused and then removed.
6. I have answered to Booking.com on June 27 that my point was not to get my €51 back but to inform other customers that this hotel is dangerous, basic safety rules are not respected and that Booking.com should inform their customers of the risk they take when they stay there.
Booking.com
-
double charges on hotel booking
Hotel confirmation number: 1919676855
I booked hótel dyrhólaey in iceland for 2 nights. During checkout the staff told me that I have to pay the amount at the hotel as booking.com will not charge me. Later I saw that I was charged by booking.com just hours before I paid at the hotel I could not check my cc statement due to poor internet so I trusted the hotel and paid.
It has been more than 1 month and my complaint has not been resolved. Hotel told me that they have refunded the amount but I never received it on my card. Booking.com says that they will check with the hotel and if they confirm that it has been charged twice (apparently they don't trust the proves I have provided but may trust just a word from the hotel) they will refund the amount back only on the cc that I used for the booking.in the meantime, I had to block my card and order a replacement due to fraudulent transaction on my card. Now the staff again does not understand how credit card works. I have proven to them that new card number belongs to me but their customer care staff does not understand it at all and are just parrots repeating same statement again and again.. It has been the worst customer care experience so far, waiting on line for more than 30 min every time and getting such useless responses. Highly disappointing!
Booking.com
-
hotel cancelled by hotel or booking.com & no refund!
Confirmation number: 1107552307

In March I book a hotel in NYC via the Booking.com website.
Three weeks ago I get an email from Booking.com to say the room has been cancelled AT NO COST TO MYSELF.
3 weeks later emails, phone calls, provide credit card details, bank statement and still no refund.
Try to call hotel in NYC and we find out it's a scam! Booking.com are selling hotels on their website that don't exist!

Still no refund and Booking.com treating us like crap!
Booking.com
-
booking being cancelled without support / yellowknife/ fraser coast tower
In November 2017, we reserved a room at Faser Coast Tower in Yellowknife of Canada for 3 nights from 7 -10 September 2018. We made that advance booking because we understand that the accommodation supply there is very limited during September. However, booking.com sent an email to me on 19 June saying that the booking has been cancelled because the hotel could not offered the room at that time. Very frustrated because all the hotels are full and in booking.com website only one lodge is available at a very expensive price. We bought the domestic flight already.

Called the hotel which advised that they will not accept any responsibility or offer any help because we were booked via booking.com. Booking.com said there is no compensation as they cannot control the hotel. Very disappointed. They earn commission but never takes up responsibility.
Booking.com
-
campanile hotels cancellation of bookings
On the 22nd February 2018 Campanile Hotels took £114.75 out of my bank as I cancelled the room at the above Hotel in Liverpool. I spoke to the hotel on this issue and they say that Booking.com took the money. The hotel was cancelled over 3 months and on booking I was told that cancellation was free up until the day before travel. I would now like to know why this money was taken out. I have previously asked Booking.com and campanile Hotel for a copy of the paperwork but both have not as of yet sent this. This was requested in March and has been several times since.
Booking.com
-
hotel being booked and I hadn't book it
I received an email in regards to a booking made in my name in Blackpool for this for coming weekend... I've never made the booking. It says there is a charge for £297 but this booking has never been made by myself... I just don't understand how this could of happened and why. Awaiting a response but has anyone else experienced this as it's surely fraud.
Booking.com
-
diamant blue hotel, orihuela costa
Extremely dirty on arrival, dried blood on door handle of wardrobe, dirty kitchen, holes in bed sheets, pictures crumbling off the walls. This place is not fit to rent out to people. Absolutely disgusting. Nobody available on reception. Booking.com claim WiFi is included when you have to pay in a machine downstairs and are given a code and even then it doesn't work.
Booking.com
-
cancelled booking/ no refund/ no customer service support
We book a place azuro apartment/perla apartments. While tryinng to pay, the booking was cancelled. We called and emailed several times to the manager:
Deyan veltchev
Manager
E-mail: perla. [email protected]
Tel: +359 895 888 231

He never picks up or replies. It took several days to get a reply and promised to find accommodation, but nothing. Now we are asking for our money back from the original cancelled booking transferred to an account outside booking.com - really unsafe. We don't know if they are a scam or what! It's terrible booking.com doesn't offer a costumer support for guests only for partners using their sites to rent! - this is probably a scam and it's not possible to alert others? This website offers zero help.
Booking.com
-
cancellation fee
Hi, I made a booking in :
Luxury apartment marina
Résidence marina, appartement 39, agadir, 80000, morocco - confirmation number: 1548853818
This booking was supposed to be cancelled for no charge. The following day, I was surprised that cancellation fee is almost half price of the booking fee, which is 260 euros!
Is this normal, I just want to understand?
This review was chosen algorithmically as the most valued customer feedback.
Very Worse Hotel Site experience of all time. As a seasoned traveller I have used Booking.com and other sites Hundreds of times. Indeed my status with Booking.com is 'Genius, Frequent traveller' But I don't feel like a 'Genius' thanks to Booking.com? I booked a hotel for seven nights and made sure it was 'Payment upon arrival' For £154 UK Pounds. Shocked...
Read full review
This review was chosen algorithmically as the most valued customer feedback.
I sent the following email to booking.com on 25th may and have received an offer from the company for a 10% refund which I have refused and asked for an improved offer but have still received no further communication. What should I do?? Further to several telephone conversations with the owner/manager of the apartment we booked with you and 2 conversation...
Read full review
Booking.com
-
complain for booking nr. 1031561573
Hello,
On the weekend I booked the apartment (booking Nr 1031561573; PIN-Code: 9601) for 400 Euro, and I was not provided with the apartment I booked (fotos do not match!). Apart from that there was an insect on the bed (see foto) and the wifi did not work (it was tried several times from different people with the password given).
For that I would claim for 60 % of the costs of the apartment.
Thank you for your comprehension.
Best regards,
Alvaro Jimenez
E-Mail: [email protected]
Tel.: +49 176-32897433
This review was chosen algorithmically as the most valued customer feedback.
TO WHOM IT MAY CONCERN Can you please organise an immediate refund of €94.00 for the above booking. I made a booking for the Studio and made immediate payment. Confirmation was received 5th June, including the address and telephone number to ring regarding collection of the keys. 6th June I received another confirmation for the booking. This time the...
Read full review
Booking.com
-
not receiving my refund
Booked a hotel with agoda.com later to realise that they booked the wrong room for me. Unable to get hold of the Agoda call centre because no one ever picks up i managed to get hold of Booking.com seeing that they also had a reference number on the booking confirmation. Booking.com admitted that the error in booking the incorrect room type was between them and agoda.com and not the hotel itself. Was told that the room i initially booked was available but at a higher price. Booking.com advised that i must pay the higher price to the hotel and they will refund me the difference within 7 business days. 30 business days later booking.com shifts the blame to agoda.com, contacted agoda.com i am now told that the refund must come from the hotel because the hotel charged me extra. The blame always shifts to the next person, who is the blame going to be shifted to next? Booking.com reservation number 1650724158.
We are here to help
16 years' experience in successful complaint resolution
Each complaint is handled individually by highly qualified experts
Honest and unbiased reviews
Last but not least, all our services are absolutely free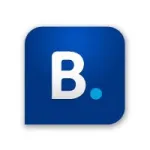 Booking.com contacts