Bell
-
cheating on contract
Hi I recently connected to Bell Canada for internet service. I talk to there representative to get my service connected. They suggest i add TV service to my internet service, but i told them. I don't use tv and have no need for tv, so they say that if i add tv service its actually brings down my internet, which cost 95 dollar total or i pay more. So with tv added its actually less then internet alone, so i though about it and inform the representative that i do not want to get into any type of contract, they say no..no contract..cancel anytime..i said again..both i wish to have month to month payment and no contract. All was agreed and my monthly bill was suppose to be 95 dollar total with everything added. After 2 months, my bill went from 95 to 139 dollar...i called in..they say..oh we have promotion which last only 2 months...now you pay full price for both service. I told them, i was not inform that...so i wish to cancel the tv service if that's the case. They transfer me to tv department and i ask to cancel the service, TV department says..need to talk to the cancellation department which i get transfer again (wait time was long for each area), As i get in touch with the cancellation department I had to repeat my problem and asked to cancel the TV, so they representative told me ...I AM IN A 2 year contract..can't cancel. I told them...i didn't agreed to any contract...they say verbal is contract...so i told them i did verbally told the Representative that i do not want to be in any type of contract before i sign up for service. They say...connection has fees and Surprise i am connected. If I cancel the TV it would raise the price and i would still be in a contract...basically in short i am screwed. I told them, in there recording of when i sign up..i repeat..many times..no contract..if they say..we won't connect you without contract..thats that...so they ask me to hold..i think maybe 15 min..i believe they were checking the recording...after they return..i was told..ok we cancel you..but 150 dollar extra for cancellation fee. I told them, why do i have to pay fees...in short..it was nasty..basically they say..we are billing you..shut up and pay. I am sure there will be collection if i don't pay that amount..i don't mind paying for service, but not this, just seems to take away my human rights...I ask for a recording of the time we talk, when i sign up..they say..oh no access to it. I was right..but what can i do...I am sure many suffer and have to pay there hard earn money with no say..so they keep doing it. Please help. Anyone can advise me, what i can do. except pay the 150 dollar...i expect better from BELL and hope Canadian laws has a way to deal with this. My E-mail [email protected]
Bell
-
mobile phone
Bell encouraged me to purchase their company phone an Alcatel one touch but said they did not have a protective case at the time and encouraged me to come back to the store. I came back several times and they never had one and recently said the model was discontinued and they would never get protective cases to match my phone. In the meantime, the phone stopped working and while they repaired it for free the temporary replacement phone they gave me also broke and I was forced to buy that old, damaged and obsolete phone for $275 -its original cost. I tried to lodge a complaint and they kept referring me to different departments. My contract expires in 8 months and I will definitely not renew with this company.
This review was chosen algorithmically as the most valued customer feedback.
If you are using Bell Mobility and have ebill set up with them, you need to watch for the late payment charge in the last 3 months. They had a system glitch in July and affected a lot of customers, I received a late payment charge because I didn't receive the ebill email from Bell to remind me to pay. I called them and they waived the late payment charge...
Read full review of Bell
Bell
-
internet - worst
Today I received an e-mail from Bell informing me that I had used 30.61 GB of data in this period. I checked at MyBell and found that I had actually only used 0.6 GB. I called Bell and talked to somebody in billing who couldn't understand why I had received the message, but told me to ignore it. Then I found that using my browser, when I opened some pages, it took a long time for them to open, and when they did, half of the screen was covered by a message from Bell telling me the same as I had been told in the e-mail. I suspected malware, and called Bell's technical support, where I got no help at all. The agent just said he was "making a note of it", and that he was not aware of any malware that produced this behaviour. I scanned both of my machines (as both were behaving in the same way) and found some malware which I deleted, but it had no effect. I still got this message on every 2-3 web pages that I opened. I then contacted Bell's online chat representative who told me that this was a new feature from Bell and that I could change my settings so that I did not receive the messages in my browser. While I was naturally relieved to hear that I didn't have malware, I have to say that I object strongly. Even if I HAD used more than 50% of my allowance - WHICH I HADN'T - surely it's enough to send me an e-mail? They do NOT need to hijack my browser, slowing it down and covering half the screen with this message. Bell may have added this feature to help their customers, but they certainly did not help me, and I shouldn't have to waste my time trying to find out how to switch it off. Thanks to Bell, I wasted more than three hours of my working day trying to figure out what was going on here! I sent a message to Bell on their "escalation" form, asking them how they were going to compensate me, but I don't expect to get any response. My experience of Bell Canada is that they basically couldn't care less about their customers' experience with their disgracefully lacking service, and if there were any other provider of Internet services in my area, I would drop Bell tomorrow. This has to be one of the world's worst telecommunications companies! Geoffrey Barrow
Bell
-
removed my unlimited data from my plan!
Bell Canada removed my unlimited data on my mobile plan. Nice of them eh! Just got off the phone with their rep. Looks like they can change people's contracts whenever they like but we cannot. I have had their service for over 20 years. Going to file complaints with the crtc and their Vice Presidents office. It's really crazy how they do this to their clients. If I treated my clients like this I'd be out of business... Any suggestions of what else I can do?
Bell
-
overcharge on bill significantly
I cancelled my internet because of too much charge on end of April 2015. They said usage was exceed. then they sent me bill for month Jun 2015 for using their service and also they charge extra $100 for extra usage. I completely remove bell router on May 6, 2015 and canceled with confirmation number. Bell canada charged me again $100 extra for the month of May 12 to Jun11, 2015 on top of the service fee. i called them after one hour discussion they found out that they are wrong and they give me a credit. They try to get more money from customer. if somebody discover and argue with them they easily apologize and give you a lot of excuse.
I wish government have some control on company such as Bell.
This review was chosen algorithmically as the most valued customer feedback.
i can not accept that the fee increase without notice.: I ordered the service of Telephone, Fibe TV and Internet from Bell Canada (order No:C75D94V4) since November, 2013.the service fee always increased without notice. the fee will drop down a little with some promotion after my complaining call that it took me around 1 hours. .i asked them to let me know...
Read full review of Bell
Bell
-
charged for phone not ordered
In June 2014 my daughter who just turned 18 went to get a new i-phone in her own name because the contract had run out that was under my (her father's) plan. They said no problem, so they activated the phone and told her to take the phone and with me call Bell and it would be put all in her name. When we called, Bell said the only way they would do it was if a $400 security payment was paid. She could not afford that so she took phone back and was going to use her old phone on a pay as you go plan. They would not take the phone back because the usage was 30 minutes. We were misled from the Bell store. I called Bell and ask how she got the phone. Response was she was given authority on the contract account for several years and she could get the phone without my authorization. I questioned and argued this and to no avail just told Bell from this moment on she is prohibited to make changes to the account and she has no authority on the account. They ask me is that for everyone on the account? I told them yes, any decisions, changes, purchases or whatever had to be through me and me only. That was fine.
In December apparently my daughters i-phone was screwing up. She herself without me, called Bell and asked them to send her a replacement phone. Again, apparently they sent her a phone. Bell never talked to me, never got any authority or anything from me. I did not talk to Bell about getting a phone. Again, apparently, my Daughter got a new phone without Bell asking me for authority, the person who needs to give the authority. I was talking to Bell about something else and they said they seen a charge that was coming on the next bill for non returned hardware. After briefly looking around, I found the defective phone in daughter's room in the Bell Box and I returned it myself in the self addressed Canada Post Bag. I obtained proof of arrival with the signed pick up at the other end. The instructions that came with it were not even opened. After sending, I myself read the instructions and it said the defective phone was to be returned in 15 days.
When my phone bill came in at the end of the month, it had a $545 plus tax bill tacked on it. I called Bell, and man what a run around. I called and was told from Client Care to go through technical, I called tech and they said they would get back to me, they called and left a message saying I had to go through Client Care that they couldn't do anything there. I called Client Care again, and the guy told me he does not mean to give me run around but it is Tech I need to be calling. I called Tech and guess what they said? It was Client Care that needed to handle this. So, more than frustrated, I once again called Client Care. After being on hold for an hour I told them to call me at 10:30 and I said I was not paying this bill because Bell made the mistake of sending the phone without authorization. They called and left a message saying it has been escalated to Tech management and they would call me back within 24 - 48 hours. After 5 days I called Tech. Big run around still. They keep passing it back and forth. I told them I was not paying because of your mistake. They said I had to because phone was sent back late. I how could I be billed for something I didn't authorize, they said because it wasn't sent back on time? What a place. I have been a Bell loyal customer since 1986. Phone, satellite, and mobile all the way. Now they are charging me for a mistake they made!
Not sure what to do, I will take to court if needed for that much, but I don't want to hurt my credit rating. Any place I can call to get this rectified?
I was in the process of going from Bell's one Bill to single bills for satellite and mobile tonight because I am contemplating sending my phones back and let the courts decide what I owe on my and my wife's contracts that are about 1/2 over, just because of Bell being so un-organized and buck passing and on hold for a total 8 hours is just too much!
Bell
-
the worst customer loyalty service
Bell Canada employs incompetent idiots and takes no responsibility for it! I wasted almost 10 hours of my life on Bell and will NEVER become their customer again even if I have to pay more money each month to go with their competitors. This is what happened: We received a letter from Bell Canada stating our internet service was going to be discontinued March 31 because the service was outdated. I therefore called Bell Canada to get information about my internet options through them. I spent 4 and a half hours trying to get this internet information. 3 times I was hung up on, 5 times I was put on hold and put back into the cue as if I was calling for the first time. The wait period to get a rep each time I was either cut off or put back into the cue was between 20 and 35 minutes. I put my info in for Bell's automated service to call me back (so I wouldn't have to wait on the phone). When Bell's computer attendant called me back I was again put me on hold and when the call was answered, no one was there on the phone. I could hear people talking in the background but no one ever spoke to me leaving me to hang up and start the whole process all over again. On top of that, my iPhone with Bell lost its signal 3 times which then terminated the call. Once I finally got a rep on the phone who was "authorized" to give me information, he gave prices for a hub and I told them I was going to price check with their competitors. I was put through to their customer loyalty department where I asked for Bell's best pricing on our other services, the home phone and cable TV. I was given prices with significant savings from a rep by the name of Rita. The next day our internet was completely disconnected even though I never cancelled it. The rep said the repair crew started to strip the old internet lines early because the weather was good and that's why our internet had been prematurely terminated. They were not able to reinstate it and we were left with a home business and no access to our internet. I was furious and there was nothing Bell could do to rectify the problem. I signed up with Rogers for our internet. Their customer service was great. I then called Bell back as a follow up 3 days later to ensure that the discounted price changes that were quoted to me were indeed applied to my account and the rep stated that there were no notes depicting the prices we were given and therefore I could not get the discount. They actually said that we should have been paying more than our original bill had stated and that he would have to make these changes. I lost it! I was told that it would not be possible to find this "Rita", the rep who gave me the incorrect discount pricing. There are too many employees for them to be able to question her directly (even though I had the date and time of my call with Rita). I need people reading this to understand that Bell will continue to screw us if we let them. Don't stay loyal or even join up with this incompetent company. They take no responsibility for their actions and information and you, the customer, are left wasting countless hours, getting incredibly frustrated and lied to. Maybe if we go to the competitors, they will get the message and finally become accountable for their actions. Currently I am waiting for a call from Bell's supervisor "Matt McCarther" who was suppose to have called me back within 5 minutes (according to the rep I was speaking with) and that was over 3 hours ago! Shocker. Bell Canada employs incompetent idiots and takes no responsibility for it!
Bell
-
breach of contract illegal billing and harassment
In September of 2014 I called Bell Mobility to cancel my mobile telephone after they refused to honor my insurance and fix the phone I had that was broken (insurance was 7$/month I paid it for nearly 5 years). I also had a internet stick on the same account that I decided (and confirmed with the CSA) not to cancel that as I was told that there would be a $200.00 charge. I continued to make payments on this account. On Dec 14, 2014 Bell Mobility cancelled my internet stick services without notifying me. I noticed that my e-bill was substantially larger and called to find out why and was told that it was cancelled due to non-payment - I asked the CSA what date was showing for the most recent payment and he told me Dec 12, 2014! Ok.. I'm not happy with this course of action taken by Bell Mobility Obviously. On Dec 24, 2014 at 8pm in the evening (Christmas Eve) I answered a call from a 1-855# on a new phone number I got from a completely different carrier, which I did not give to anyone but my friends and family members. Bell Mobility obtained my new telephone number illegally somehow, I am not on 411 as my phone is pre-paid, the CSA refused to answer my question as to how they ILLEGALLY obtained my number and the 1-855# number calls day and night during my work hours and private time. Bell Mobility had numerous other methods of contact for me which were given to them by myself but they chose the 'harassment' route. After receiving yet another call today during my work hours, I decided to call them. I was passed from department to department in order to frustrate me further, they had me reiterate my story to 6 different people. 5 of the CSA's AGREED that I was indeed being harassed. After confirming that I was being charged for them cancelling my stick, I demanded they remove that charge, and also remove the late fees I was being charged (this was only after I called him on those charges and subsequently called him a crook) - his statement to me was "hey we have to make money somehow", Can you believe how disgusting these folks are!? I threatened to call the RCMP, then a lawyer, then the media. Not only are they stealing from people, they are all in full understanding of what their company is up to against their customers. Finally after 1hour and 40 mins, I successfully had them remove the charge for the cancellation, remove the charges for late fees and remove my Illegally obtained phone number from their records. It seems to me that this is an industrial size scam to rape money out of honest and loyal customers. I successfully had 5 of them agree that I was being harassed and made myself clear that they will not back me into a corner for that "Company" to steal money from me with Illegal charges, they will not harass me with phone calls or pass the buck on me until I submit and pay their fictitious bill.
I asked one of them how he slept at night full well knowing that the company he works for are stealing from his fellow countrymen/women by being sly, greedy pigs. I will call the RCMP if I receive another harassing call from them, I WILL have them charged with harassment and I WILL speak to the media and call them out in a very public fashion. I SUGGEST THAT ANYONE WHO READS THIS AND FEELS THEY ARE BEING HARASSED BY BELL MOBILITY TO CALL THE R.C.M.P AND REPORT IT FOR THE CRIME THAT IT IS. Thank you for taking the time to read this complaint..
The complaint has been investigated and resolved to the customer's satisfaction.
Bell
-
no response from customer service
I upgraded my phone with Bell Mobility and they made me sign a two year contract. They also told me my plan would be the same but I would have to pay more because my plan was old and they didn't have those bundles anymore. I activated the phone and started to use it and discovered I no longer had call display or voicemail. My phone is useless to me know as no one can leave me a message and I can't tell who called. So I pay more and have less features. I have called Bell three times, the first call they say they don't have on record, the second call I got nowhere and had to keep repeating myself, the third call they took my complaint and said that they would call back and didn't. I will never sign with Bell ever again!
Resolved
The complaint has been investigated and resolved to the customer's satisfaction.
The complaint has been investigated and resolved to the customer's satisfaction.
This review was chosen algorithmically as the most valued customer feedback.
This has been going on in Montreal for some months: three times now I have found salespeople from Bell Canada in my apartment building going door to door and trying to get people to sign up for internet and phone service. They didn't ask the owner's permission to be on the property. They wear name tags around their necks with Bell logo and tell people they...
Read full review of Bell
The complaint has been investigated and resolved to the customer's satisfaction.
Bell
-
worst service
I have been a customer with bell mobility for 15 years. Never had such a big problem ae i do now. I called in last friday cuz my bill was a bit higher than usual and wanted to know why. After a half hour wait time i was told unless i have the bill in front of me and refer to the page i cant get assistance. I explained im at work i dont have it just want to know above and beyond my rate plan. Again i was told no i can go online and access the tools. I replied by saying i have been a customer for so long never had an issue like this i should call the executive office he said go ahead. I hung up and called back i got him on the phone again i knew something was wrong. After work i called again and got someone else from the same dept as the earlier rep and she said she cant help me. I called back 10 more times abd kept getting her on the phone each and every time. I knew something wasnt right. I drove up to a bell mobility store and called from there without my number showing up i got a new rep from a regular dept and when she opened my account she said your not going to like what im about to tell you. I said what. She said my number has been tagged to go to a specific dept and no one else can take my calle anymore. I said why? She said bcuz i bothered and agent. I said i didnt bother anyone i got bad service and said i would call the executive office. I asked her to listen to the call she said she couldnt and she cant stay on the phone with me and her manger isnt even allowed to talk to me. You can imagine how i felt i was furious the next day i drove right up to head office and of course being a weekend it was only security there. They told me unless i have a name of a person tthey cant help me but if i provide a name they can give me a phone number. I search online the president of bell mobility which came up as wade oosterman i asked for his number and long and behold i got it. Not only did i get his work number i got his cell num. I called immediately i briefly explained my situation and told him i want my number rekoved from that dept i am a paying customer and i should be able to access a regular customer service line like anyone else. He said he would look into it on monday. Today being tuesday he calls me back saying he will not remove my number from that dept and that if i want to cancel my contract i can. I am in such shock that bell has the right to decide to tag my number to go to agents that are being rude and i cant do anything about it. When i ask for a manger im told no i cant speak to anyone else. I called the executive line they cant even touch my account. All the complaints i put through are redirected back to this one dept and they keep calling me back saying we heard you had a complaint with wade oosterman and or the executive office what can i do for you. Its absolute abusr that im getting im so furious
Resolved
The complaint has been investigated and resolved to the customer's satisfaction.
The complaint has been investigated and resolved to the customer's satisfaction.
Bell
-
fraud profiting
I was kind enough to get a phone in my name for my bf and roomate. All was well for the 3 years of the contract. Things happened and she decided to move out. So, I told her to put the phone in her name and this is where the nightmare begins... She contacted Bell they wouldn't allow her to without my permission. So I had to call Bell and advise them that she will be putiing it in her name. No problem, so I thought. Well she moves. Bill was never transferred to her. I continued to receive bills. I cancelled the phone immediately. Bell continues to bill me the monthly rate after I had cancelled AND added a $400 cancellation fee. WTF? The contract was well over the 3 years and I should be able to cancel at anytime right? Well, to my shock and amazement, the contract and phone had been renewed for an additional 3 years. WTF? So, after many attempts to speak to someone knowledgable at Bell I finally got to the bottom of things. Apparently someone renewed the contract and signed my name at The Source. And this was allowed without showing identification! Well I just about lost my mind! The Source was kind enough to forward me a copy of the signed contract. Yup, definately not my signature. This is where the fun begins, after about 10 phone calls, 50 transfers, 20 refusals to let me speak to management I get a Bell rep that tells me okay, go file a police report and call back with the report number and we will remove the cancellation charges and he also removed the overages they had charged. Sweet. Easy enough. So, I go spend the afternoon in line and filling out paper work and get my report. Rush back to call Bell to rectify this. Boy was I a fool. No one seems to know anything about it and they do not do that kind of credits. WHAO! Here we go again, transfer after transfer, hold after hold, i have now lost my patience. I had enough! So I file a complaint to the BBB. To my amazement, a reply to call a 1-800 number! So I do, several times! To be left on hold for 10+ min each call. Enough! I respond again to BBB explaining the situation again, and well I get the call the 1-800! So, now that the collections agency is now on me for this because they forwarded my personal info from the BBB complaint to them, i am going to talk to someone! I wait! Finally get a hold of someone only to regurjatate my story once again, only to be RUDELY interupted everytime. Im losing my temper at this point! She keeps cutting me off and telling me to lower my voice. I told her to stop interrupting me and let me finish. So, she proceeds to tell me she has no record of the rep stating he will credit me back the fees and will have to do an investigation because I knew the person! EXCUSE ME? I don't think so. I told her that she can go back to the day the rep creditted me back the overages, and that will be on record of which employee it was and that is the se person that had made these arrangements, and regardless if I knew the person or not they allowed someone to sign my name and renew the contract! She admitted to having a copy of the contract. She continued to argue with me, I hung up and contacted the BBB once again, not only against Bell but their representatives at The Source holding them liable for their negligent policies and employess.
Resolved
The complaint has been investigated and resolved to the customer's satisfaction.
The complaint has been investigated and resolved to the customer's satisfaction.
This review was chosen algorithmically as the most valued customer feedback.
I cancelled my Bell Canada services on May 17th of this year (it is late October as I write this), and they continue to send me bills by mail. Previously, when I was a customer, they only sent e-bills, as paper billing incurred an additional charge. Anyway, my last payment was registered August 29th, or a bill that was due on September 2nd, and my next...
Read full review of Bell
The complaint has been investigated and resolved to the customer's satisfaction.
Bell
-
worst customer service on the planet
It's important to know I already have an account with bell canada. I am staying during the week at a house where the internet has been suspended while the owner of the home is away on an extended vacation. I called to order a turbo stick for the internet. No problem we'll send it out in 5-8 business days. I called after 5 days to get a status and they lied and said I was supposed to call the back and confirm my address. I confirmed my address and wait 5 more days. Trying to find status today I was disconnected by 3 different people before finding out there is no order. When I asked for a supervisor the rude csr came back and said he couldn't talk right now and will call me back in 24 hours - don't bother. So, easy solution. I cancelled the nonexistent order and next week will move over to virgin who my husband deals with. Omg! How are they able to stay in business with this rotten customer service?
Resolved
The complaint has been investigated and resolved to the customer's satisfaction.
The complaint has been investigated and resolved to the customer's satisfaction.
This review was chosen algorithmically as the most valued customer feedback.
Bell Canada knows that there is an Internet service (white) modem power supply issue for over a year (according to Bell store manager), and choose to 1. do nothing 2. when customer calls for service outage, tell them to plug the power supply to wall plug, not extension cord 3. if still not working, tell the customer to come into their Bell store to get a...
Read full review of Bell
The complaint has been investigated and resolved to the customer's satisfaction.
Bell
-
ripped off by bell again
In November 2012 I faithfully upgraded my phone and re-upped
for another 3 years will Bell for my cell phone. With some strong arm
tactics I was persuaded to use the old phone as a secondary phone as a
share the minutes side line to my service... I did this. After about a
week I realized that I did not need the second line and went in to the
store to cancel the second line.
This was never done!Shame on me for not following up but when I
checked my bill it was still on there... I have been paying for a
service that I do not use for 19 months... and furthermore one I
requested to be cancelled...Well it is cancelled now -- I hope but no refund - typical of BellThis
is the last in a long list of poor service, billing mistakes that I
have had for over 25 years with Bell. I have been a loyal Bell customer
for all those years... So no longer ... at first opportunity -- when
the damn contacts run out I will be switching from Bell for both my
personal phones and my corporate account...
Resolved
The complaint has been investigated and resolved to the customer's satisfaction.
This review was chosen algorithmically as the most valued customer feedback.
Thursday June 19, 2014 I received a frantic call from my mother who is 90 years old. I didn't quite hear her the first time due to the awful, loud static on the line. She called again and I got a little more from what she was trying to say through the static on the line. I left word for my son, who was coming home from work later as to where I was and why...
Read full review of Bell
The complaint has been investigated and resolved to the customer's satisfaction.
This review was chosen algorithmically as the most valued customer feedback.
Had to travel. Called bell 4 times trying to put a hold on account. Bell customer service refused to put on hold. Came back to canada and bell charged me $7000. Manager at yorkdale mall could not explain the bill. Bell never produced a bill and destroyed my credit. One year later still no bill bell wont advise me as to wants going on and still no bill. Absolutely shocking. Zero customer service
Read full review of Bell
We are here to help
16 years' experience in successful complaint resolution
Each complaint is handled individually by highly qualified experts
Honest and unbiased reviews
Last but not least, all our services are absolutely free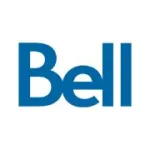 Bell contacts