Be2
-
Debited without permission R999
I joined be2 in May. I was advised that for me to see the pictured on the site I need to pay a once off fee of 49.99 so I agreed that my credit card be debited the once-off amount which was R49.99 and in July the 19th my credit card was debited R999 which I did not agree on. So I would like my money to be refunded and the account to be canceled. Including the other charges for the bounced debits.
Be2
-
unauthorized about taken from my credit card
You have without my permission taken out the amount of $299.70 from my credit account .
My name is Linda Barningham and obviously you have my details
i would like for you to reimburse this amount ASAP
My daughter is a lawyer with Ernest and Young and she will take action if you fail to reimburse my money .
Hoping you will do the correct thing your Linda
Be2
-
Deduction that is not authorised
On the 15th July you deducted an amount of R999.00 from my credit account. I've never gave permission for this amount to be deducted. I only went on your dating site out of curiosity. Also the people on your site are scammers as they want money from unsuspecting woman. Asking for telephone numbers. Clearly an indication that this site is a scam. I will make it a mission to warn others about your site.
Desired outcome: I want my money to be paid back into my account. Please email me at [email protected]
Be2
-
Be2 dating site
I just purchased a 1 month subscription from your site, it shows that only R49 will be deducted but then there was R196 deducted from my account which I find to be very misleading and fraudulent, I need an explanation for this before I take it further, normal price is R999, site shows -80% for my 1st premium subscription, please investigate further into this matter
Be2
-
Single 50 dating site
Please cancel this thing they use my credit card account. I don't need it because I didn't sign for it it has been deducting for 2 months now on my credit card account the amount of R999 so please I beg cancel this subscription my name is Gugu Cynthia Magwaza.

I didn't sign any thing with them the company name is Single50 its a dating site I didn't agree on having account with them but now they are busy deducting my account it's a scam this thing
Desired outcome: To be stopped immediately
Be2
-
People have false profile
Walter 64 from Dawes Point is a fake profile. If you could see the rubbish he sent to me trying to get me to send addresses you would know why I am reporting him. Please monitor him. I can give you screen dumps if required. I am vision impaired and quite upfront about it but he claims to have been born in England of a Dutch father and Australian mother yet his English is stilted. Please please get him off here as I believe he will hurt someone vulnerable
This review was chosen algorithmically as the most valued customer feedback.
Date of incident: 7/5/2021 I subscribed for 3 months but just checked my account. It states be2 S.A.R.L I have been charged $239.70. There is no way I would have paid this amount. I demand an immediate explanation. I believe this is an unauthorized debit charge. Correspondence I did not ask for: how did this happen? Hi Geziena, Bravo! Cheers! Hooray!...
Read full review of Be2
Be2
-
Payment
I wanted to join your dating site but I wished to pay for only 3 months. You decided you would like to take out more so ask kindly to refund all moneys. My name is emil tkaczyk flat 4/175 vogel street, roslyn palmerston north nz. Thank you. I believe I used the name of emilbear or emil-bear. I am not sure what else I can write but I would like a complete refund. Thank you.
Desired outcome: I would like a complete refund as I have decided I am to old to find love.
Be2
-
Debited without my consent/knowledge
You debited from my account R999 without my knowledge, I never signed up for that. I unsubcribed from the site same day of joining, why debit now. Please pay back my money please
Desired outcome: Pay me back my money
Be2
-
dating service - be2 s.a.r.l.
Re be2 s.a.r.l.
19.2.21
[email protected]

I cancelled my membership to your dating site on the same day I signed up, as per your conditions. The idea was to try out your dating site for one pay period, and if I like it, then I will renew. However, you have abused the privilege and have stolen a further AUS $ 179.70 from my paypal / visa account. I want a refund. Please deposit AUS $ 179.70 in to my Paypal account to my bsb 105 079 acc no 040693040 You have no right to continue stealing money, just by ignoring my cancellation
Erni Tinesz
[email protected]
0428 551272 Adelaide SA
Paypal Billing ID B-2XU66509VL699020T
Desired outcome: refund and cancel the service
Be2
-
payment
When i login to the app it doesn't show that is a contract with 3 or 4 months, i tried to cancelled it but i couldn't so i understand it was my fault for first payment. But i couldn't even login since last year and very hard to find the contact number, and the app took the money out again even doesn't let me use it. Please cancel my account and i want fully refund
Be2
-
your services
I am finding your site really frustrating First you get very little information from individuals and hardly ever a photo. I live in the Bay of plenty and only get recommendations from Auckland and Wellington and nothing from this area usually with no photo and don't seem to get any when I ask . I also wanted man photos on line all the time but I don't think this is happening as I am asked to release them each time. ?
Generally I don't like the site and if possible would like to get off.
When I joined I thought because you said it was so much a month that Is the way you charge but you took it all at once
Would like answers to my Questions
as this site is expensive I expected a better deal
Jennie er Reeve
Be2
-
Credit card charge of £179.94
I just found out from my credit card balances that I owe vanquis bank credit card £179.94. I dont remember subscribing to your dating site. In fact I am not using your site. I think this is a scam. Please refund the monies taken on my card.

I have been charged interest by the credit card and now the amount outstanding is £302.24. This is so unfair. Please refund.
Desired outcome: Full refund
Be2
-
Impossibility to can pay
Good day I am a client of you. My CC got expired, and you sent me a invoice and I have to complete with the new Credit Card details. But I was letting you know that the place to click on the expired time, was NOT WORKING. It was only allowing to click in one of the first 6 months of the year. I was not well answering, telling me maybe I do have too many cookies, and must try again. It was not possible. In the main time, you sent my case for debt collectors, before, we could sort out a technical problem.
I will be grateful if you pay attention to my case,
quoting the reference number: ZA-2020-12-05-201658672-AS-DN

Thanks,
Be2
-
Deducting money from my account without my authority.
I requested that the company take my name off there membership list some time ago and to stop deducting fees from my bank account. I have not heard from them in months except they still deduct a fee from my bank account regularly. The fee is $190:70 every quarter. I have tried stopping the transaction from my bank but to no avail. Could you please act on my behalf and get the money returned to my bank account and get my name taken of their membership list thank you. Regards bob verity.
Desired outcome: To get the money returned to my Bank Account and have my Name removed from there List.
Be2
-
50% scam
Hi,

I am writing to you about this above offer, when I see the bill, it was never discount, in fact I got a feeling I am paying more. I wrote to them a few time on the cancellation, I feared there is auto renewal but there was not reply to my message at least twice. I am reporting this case to the police department.

Mr chan
[email protected]
Be2
-
Pagamento non autorizzato
Buon pomeriggio,
vi contatto per contestare il pagamento non autorizzato di euro 119, 76 dal mio conto paypal.
Nel momento della sottoscrizione il costo per l'uso dei primi mesi dell'app era di soli 4 euro.
Vi prego di riversare sul mio contocorrente tale somma di denaro e di disattivare il mio profilo.

Grazie mille,

Francesca Cornelio
3245543584
Be2
-
Fraudulent activity
Dear Sir, Madam
I strongly object to you taking a fraudulent payment this year of £103.01 from my credit card account.
I notified late last year you that I no long wanted to be subscribing and leave only to find that you continued taking payment in January 2020.
I advised my credit card company who refunded me the money only for you to dispute this and they refunded it back to you.
Well, I would like it refunded before I take it to a tribunal. You are not acting professionally and breaching the terms and conditions of membership.
Please contact me on
[email protected]
Susan E Farrington
This review was chosen algorithmically as the most valued customer feedback.
The username used for this website: [email protected] On 13.07.2020 I opened an account on www.singles50.ro and shortly after I decided to try their premium service for 1 month. Thep ayment plan suggested that is a 1 time only payment for 1 month of access to the premium service. The website advertised that I can cancel the service at any time from...
Read full review of Be2
Be2
-
Unfair charges/luck of duty of care
I have subscribed to Be2 on 18/05/20. Be2 charged me incorrect amount and refused to cancel my request to cancel my subscription. The money has been returned on 09/09/20 via my bank dispute but Be2 failed to cancel my subscription. Now Be2 renewed my subscription and demanding to pay the same disputed amount for another term via collectors.
.
We are here to help
16 years' experience in successful complaint resolution
Each complaint is handled individually by highly qualified experts
Honest and unbiased reviews
Last but not least, all our services are absolutely free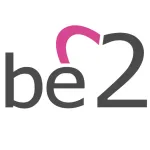 Be2 contacts
Be2 representative

Be2