This review was chosen algorithmically as the most valued customer feedback.
I have been a member for over 2 years. My profile and conduct with other members has always been executed with compassion and respect for others feelings and boundaries. I was just informed by Match.com via email that, "Please know that due to our Terms of Use, your Match account has been terminated." They have provided no justification as to how I violated...
Read full review
Match.com
-
Just joined, blocked access for me to login
Ive just joined and paid for an expensive fee for 1 month plus all extras! Within 10 minutes or so you kicked me out of my account.

I contacted customer services and they confirmed im blocked and wont help me at all except to say I joined "the international match.com" and they cant help.

Complete joke! Im fuming and about to sue them by contacting a legal board. Im also about to ring my bank and charge back the payment as a scam unless I get a full refund.
Match.com
-
Want my match account reinstated, got cancelled and never received a reason
This is what They sent to me and No reason for termination We received your inquiry regarding the status of your Match membership.

Please know that due to our Terms of Use, your Match account has been terminated. We believe this action to be in the best interest of our member community.

This happened April 20 2022

Match Account Inquiry [220415-002169]
Desired outcome: I would like My account Reinstated
Match.com
-
Blocking accounts
I signed up to Match in Friday April 1st 2022. I Completed all the questions and pics that were needed. Went back Sat morning and my account was blocked for no reason. I'm a widower, my wife of 34 years suddenly passed on me 3 years ago. Never did a dating site. I called and they reviewed my account and sent me an e-mail saying that I am permanently blocked and don't try to sign up again because we will find you. They won't give me a reason, don't care, and that's it. I have a great job, millions in the bank, 2 wonderful daughters, a Masters degree, never been in any kind of trouble yet I have been banished from the only social media account I have ever tried. Talk about big brother. I saw pics of others on the site and OMG they look Awful! This is disgraceful behavior. They should encourage people like me to be on the site. I will continue to fight because this is repugnant behavior from big tech
Desired outcome: Be allowed on the site
Match.com
-
Paid subscription
I had the exact same issue as another user here-lolaisodd.

I had a free account a few weeks ago but decided that wasn't the right time and request that to be deleted it. Then I decided to venture out to the dating world again and opened a new account over the weekend and purchased a subscription yesterday. I had uploaded photos and written bios that got approved. The likes and messages I received were just the same quality people as other free sites and had none of the qualities in my search criteria…. Anyway that's another story.

Then all of a sudden match kept asking me for a phone number so I entered the google voice number that I've been using everywhere even for my bank. They kept saying they can't accept that number. After realizing it that I mistyped it a couple of times I entered the correct number but got the same response and then the message said my account has been blocked.

So this morning I contacted customer service after getting transferred a couple of times I was told that someone will reach out via email.

Then I received an automated email saying they terminated my account for violating their policy and any further accounts created by will be under review. Very confused I called customer service again and again got transferred to the same person I believe who refused to provide any explanations. I asked what pool it I violated she said she can't help me and I asked if there is someone who can she said no. She asked me to respond tot he automated email saying there's nothing else she can do.

So I got no explanations as to what happened and what policy I violated. Only good thing is I got a refund. But now they have my pictures I can't even go and delete these.

I know they said they delete profiles but who knows.

I know for a fact when I used match previously a few years ago when my subscription is about to expired I would get a slew of emails from random fake profiles. I've head that form other users as well. So these are nothing but scammers.

After this horrible customer service experience I learned my lesson to stay away. My fault anyway for thinking g these scammers have cleaned up their act.
Desired outcome: Provide an explanation for termination improve customer service experience, Provide proof that you have actually deleted my pictures and profile
Match.com
-
do not use
I am come back 3 times has not changed 99% of the people are fake liars or make excuses why they cant go on a date or pretend to go back there ex then lie about it and find them online the next day or same day the web site still has fake even though they got sued by the government they do not care this web site needs to shut down they do not care a bout any one but them selfs period if they did care they would do checks on every profile before messaging including back round etc they wont and do not care at all i find this odd and very weird I wont be coming back
Match.com
-
Membership/subscription
I have had an account with match.com. I was considering a 6 month subscription on 3/11/2022. They offered me a free week before I subscribed. The next day they asked me to verify my account by putting my cell phone # in. They locked my account. I called customer service and they escalated my dispute and told me that they would get back to me with 24 hours; which they did not. I called them daily with no resolve. Today I received an email saying my account was terminated. The email said subject to Terms & conditions. I asked Christopher specifically what happened & would not tell me and hung up on me. I dont know if my account was hacked or spoofed. They would not even allow me to get my photos or narratives. I find this grossly unfair, especially since match.com is a monopoly in the dating world.
Desired outcome: I want my account reinstated and have access to my photos and narratives. My name is Bill Collard. Phone #: 407-230-3433. email: [email protected] Someone has to hold match accountable
Match.com
-
I can't sign into my account
Hello, My name is Jenny Hanna, I have been presented with a problem, I can't gain access into my account with Match.com

Account number: 220226000914

( attached is a copy of what I'm seeing when trying to login. )

I have made many attempts asking for help through the recommended contact email: resolutionssupport.match.com,

[email protected]

mailto:[email protected]

however I have not received any contact at all offering me a solution..

Name: Jenny Hanna

Username: YouthfulHeart

Date of Birth: 27/01/1954

Email: [email protected]

Ph: 0431313027

Area Code: 4563

Registration 6/01/2022 - 3 months subscription

I would appreciate a reply & solution to this matter asap!

Best wishes

Jenny Hanna.
Desired outcome: I would appreciate a reply!!!I need to sign in and CANCEL my membership otherwise they will direct debit my account for who knows how long... I'm very unhappy & Dissatisfied!!!
Match.com
-
Online dating
I used match.com years ago and recently became a new paid subscriber. Boy has it changed ! Has the entire world gotten greedy? I wasn't able to search on my own because every time I signed on I would get a prefab message that said "boost" yourself to be seen better . Better ? What did I pay a 6 months subscription for match.com to control the narrative. And they offer no link on the site to contact them . What a rip off ! I deleted my account ,only having it for 2 weeks. Beware !
Desired outcome: A refund
Match.com
-
Overcharged and incorrect order
i just joined but was overcharged and was forced to add more money as the option would not close. all i wanted was a 6 month subscription to see what the site is like at first. instead ive been charged mistakenly almost £20!

please immediately reimburse the additional payment ie the first one as below

CRD_HD_O1645548916.5200 Connect upgrade 22/02/2022 £9.90

CRD_HD_I1645548782.3005 Pass 6 months 22/02/2022 £9.99

farzana kausar

email is [email protected]
Desired outcome: return 9.90 which was an additional charge and i dont want
Match.com
-
Match.com
Made an account and started to fill out my profile and upload normal pictures, but logged out and when I tried logging back in to continue it said I was blocked. I didn't do or write anything wrong. No explanation for this bizarre and unjustified block. I'd advise NOT to use this site. Thankfully I didn't pay anything and I'd advise everyone to steer clear of this website.
Desired outcome: Revise whatever algorithm is banning or blocking people since it's obviously flawed or some other ridiculous reason blocking access.
Match.com
-
Auto Renew
Match had an "Auto Renew " on their website which a current subscriber could turn off. I did that, however they still renewed my subscription. This was on a Friday and I noticed it the next day. I tried to resolve the issue on the website, however their customer service is not open on weekends, and is only open during business hours. They will only take emails during those same business hours and not on the weekend either. When I finally got a hold of Match over the phone, I found out that the only way to cancel a renewal is to call in. No where does it say that on their website. Sometime during my recent 3 month subscription, they removed the "auto renew" link, so it cannot be turned off, however all the information on their website states that it is still in place and you can turn it off. Same with all the info on the internet. Match is using deceptive and devious methods to extract money from their former customers. This practice should be stopped and their should be laws in place to protect customers.
Desired outcome: Make Match and other such preditory businesses pay for their practises and pass a law or laws to make such practises illegal. Prtoect the public.
Match.com
-
Login
Can't log into my account after I closed the site down on my computer. Does not recognize email nor password. Tried to reset password but nothing goes to my email. Checked my spam box and nothing in there either. I paid for 6 months of service and if I can't access my account I want it refunded. If neither can be done than I'll block payments to Match so that I won't get charged anymore.
Desired outcome: want to be able to access my account
This review was chosen algorithmically as the most valued customer feedback.
Dear Match.com UK I am having a lot of difficulties in using your site as I have registered for from my gmail account i.e. [email protected] I have previously registered with you on my email account [email protected] I used my mobile phone (07870 403088) to do the latest registration and you gave my profile name as Betty (the previou...
Read full review
Match.com
-
Discrimination and over reaction
I have been blocked due to a pathetic none banter woman who takes life too serious. We all know women are a bunny boiler!
i have phoned your main office in america to say im taking you to court for discrimination towards men.
You are happy to take money and so easy to block men on a hear say.
I demand a full refund.
Im a lawyer this will go further.
I expect a reply? considering im paying for a woman controlled dating service you should advertise this otherwise i wouldn't have joined due to everyone been over sensitive.
Seriously ffs
best reply?
Match.com
-
Unlock my account and leave it alone
I signed up and paid for a subscription three days ago. The account immediately became locked. I called and Match support told me that my phone number had previously been used for another account (I've had the same number for 11 yrs and never been on match before). at the suggestion of the support person, I created a whole new email address and registered an account with a different phone number. It worked for two days, and got locked by the match "back office". I was told that my subscription would be refunded again (It was) and that I would receive an email with an explanation in 2-3 business days. I was involved in conversations with other members that I've now apparently lost. These people suck and should be avoided. There are better, more reliable services now.
Match.com
-
Refund for services not received and reason for block
I signed up for Match.com. After a couple of weeks I was locked out with a message to me saying an admin blocked my account. I know the rules and I violated none. I have called Match 3x and stubbornly waited on hold for as much as an hour when I did get through. I was told it was an error, abs simmering would get back with me. It has been months and no explanation, no call and no refund. My photo has also been active on Match, and it is not associated with me. I want an explanation of why I was blocked and a refund as I did not receive services I paid for.
Match.com
-
Match.com
I signed up for 6 months and paid in full with credit card.
First I noticed within 2 months that the matched they sent me where not subscribers. Of course I was emailing them and getting no response back.
I guess that's how they get people to sign up.
Second I found out that I was suppose to get boost but since I decided not to renew after 3 months i just remove my credit card however still had three months left. I received no replies from my emails or boosts even though I had three more months on what I paid for. People tried to respond to me however I never received messages.
Terrible and false advertising.
Thanks
Match.com
-
Still taking payments TWO MONTHS after I ended my membership.
Good Morning,

My name is SHARON GELSTHORPE. My address is SPRINGFIELS, MIDVILLE LANE, STICKNEY, BOSTON, LINCOLNSHIRE. PE22 8DW. My email is: [email protected] I don't have my membership number, unfortunately. The monthly subscription is £19.99. and is due again on the 222nd October.

I joined Match.com in June this year, and in July, decided the service wasn't for me, so cancelled my subscription, and cancelled my "automatic renewal". Since then, I have been billed a further TWO times for August and September. I have tried telephoning them, but there is an answer message, that basically says there is no-one to answer telephone calls, so am unable to speak to anyone in customer services.

I would be grateful if you would intervene on my behalf, with a view to getting me a refund for the two months that have already been taken from my bank account, and before the next payment is due to go out, as I can not afford it, which is why I cancelled it in the first place.

Many thanks,

Sharon Gelsthorpe
Desired outcome: Full refund
Match.com
-
Termination of my account
I was terminated from my account last night because they said I'm married. I have been widowed for 2 years now. I am not married. I think another member lied about me and reported me as being married as retaliation. We had an argument the other day but we had made up and have a date set up. The reason I think it was him is because he is the only one I've met. I've only had been on for about 3 weeks. How can I appeal my termination when somebody else has lied about me?
Desired outcome: Reinstatement of my membership or a refund
We are here to help
16 years' experience in successful complaint resolution
Each complaint is handled individually by highly qualified experts
Honest and unbiased reviews
Last but not least, all our services are absolutely free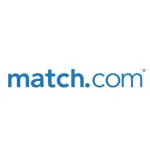 Match.com contacts