Be2
-
Cancellation of subscription
I have tried to log in multiple times to cancel my subscription. Your organisation is forth coming and direct with debt collector but without providing real notice of subscription notification and renewal and ability to log in to cancel there after. Shameful. You will note in your system I have not logged in or used your site in well over 9+ months. Please cancel my subscription and my details ASAP. Miranda Cecich
Desired outcome: cancellation of subscription without further sneaky fees for non usage
Be2
-
Illegal deduction of monies from my bank account.
i subscribed to be 2 on 18 May 2016 with my profile name being Solly and i never went any further with this site. i never even finished completing the profile page and everything else.

however i noticed on my bank account and i noticed that i have been charged since December 2021 until to date for a subscription fee of over 170 euro which i never authorised.

i would like be2 to refund the monies back with immediate effect and i do not give authorisation for any more monies to be taken out of my bank account. My bank has been notified and of this illegal transactions.
Desired outcome: please refund as soon as possible.
Be2
-
Fraud misleading
My name is Ocu Tamara and I have bought the premium service for 1 Month since 25-th of February (on Be2 Romania). I was charged with the equivalent of £10. Since the site was useless anyway, I wrote them on the 23-rd March at 7a. m saying that I want to cancel my subscription and today, on the 25-th of March I was charged with £51!

Although this is totally illegal because I have only bought the service for 1 month and this payment was not authorised.
Desired outcome: My money back and letter of apology
Be2
-
Unauthorized credit card charges
Dear @Complaints board, I would like to place a Complaints regarding unauthorized credit card payment as of today in amount of 2994 NOK (334 USD) by Service provider named on the bank statement as be2 S.a.r.l. Most probably they run singles50.no website where I do not have active memebership.

It has just been made today without any prewarning.

Can we resolve this issue.

Best regards

Wojciech Dubanowski

[email protected]

+47 973 23 427
Desired outcome: Money back.
This review was chosen algorithmically as the most valued customer feedback.
I subscribed for one single month, choosing the specific package for 1 month which of course had a higher cost, just to make sure they aren't expecting any renewals. There was nothing on the site indicating there would be any form of renewal or future payment expectation. Prior to the end of the month, because the web site did not have any function...
Read full review of Be2
Be2
-
Be2 membership
I am executor to the estate of one of your prior members (based upon a letter received). He died over a year ago in January 2021. I have received a letter (sent to the house that he lived in) from a debt collection agency in respect of membership fees and additional costs dating from 13th June 2021 (five months after he died). I have sent an email to the debt collection agency asking for clarification. I should also like to formally contact yourselves to challenge costs for services that clearly have not been provided to a deceased person.
Desired outcome: Cancel fees and additional costs
Be2
-
Email fromMedia Finanz demanding money
Payment Reminder file number 525638740

Ive just received a email from a debt collecting agency on regards of you guys , I emailed you guys many times to say I did not want anymore money coming out of my card even giving my card number .

I tried to stop it on the site but would say option not avalable take this as a note do not try to take anymore money from my account as I wish to terminate anything to do with this app

On another note the payment I wanted for one month said $30 dollars and got charged over a $ 100
Desired outcome: Not to be charged
Be2
-
dating membeship
Jeg forsøkte å bli medlem, dvs. opprette et abonnement. Jeg oppgav alle data, inkl. bankkort. Så fikk jeg beskjed om at det oppstod en "teknisk feil". Ingenting mer skjedde.

Men så fikk jeg debitert kr. 2994,- den 5. januar 2022.

Skjønner ikke helt dette.

Ber om at dere sender dette beløpet tilbake til kontoen.

På kontoutskiften står det følgende:

5. jan. Visa 100022 Nok 2994,00 Be2 s.a.r.l 7. jan. 2 994,00
Desired outcome: Få kreditert det debiterte beløp, kr. 2.994,- av 5.jan 2022.
Be2
-
I didn't mean to purchase a 406NZD premium membership
On your website it only says $16 for 3 months, somehow I got charged for 406NZD
Thats not what it meant to be like.
Could you please cancel my account and refund me.
I feel I am scammed, I never agreed to have taken out so much money!
I'd like to cancel everything, can you please refund me?
I need a refund please.
Otherwise I need to dispute through my bank.
Desired outcome: Full refund
Be2
-
I don't know why I was being charge for membership or service which I didn't receive from Be2..
Hello, I don't know why I was being charge for membership or service which I didn't receive from Be2.. I was charged with HKD 1194 on 30th Nov 2021 by be2 s.a.r.l .. [email protected] on my credit card
( HSBC 5592 4033 3496 8277 ) my card name : Mr. yip kwong sum sam ..please refer to the attached credit card spending monthly summary.
Please follow up ..Thank you .
Mr. Yip Kwong Sum Sam
Desired outcome: Refund to my credit card above or show me information of service or membership I had ..if any ..
Be2
-
Deducted money off my account without permission
Be2 deducted R999.00 off my account without permission and without my bank details.Not sure how they were able to obtain this information.I had previously signed up on a free trial with Be2 but haven't used this platform since 2020.Absolute scammers and shocking that with all the complaints listed on multiple forums that they are still allowed to trade
Desired outcome: Refund of money and to blacklist Be2 very unethical business practice of theft
Be2
-
Premium
Buna ziua. Mi-am facut si eu cont saptamana trecuta si am platit cu cardul serviciul Premium. A doua zi m-am razgandit si am incercat sa sterg contul, dar site-ul nu mi-a acceptat. Va rog, cum as putea sterge contul, dar si sa opresc orice plata a cardului meu pentru acest site? Site-ul cu link-ul de pe pagina mea este: https://app2.be2.com/index.html#/myprofile
Be2
-
Geld stelen van mensen die hiervan niet op de hoogte zijn
er is door dit bedrijf ( BE2 CS BE2.COM LU ) bijna 400 euro van mijn rekening gehaald.
Ik heb hier nooit toestemming voor gegeven! Ik heb ook nooit gebruik gemaakt van deze (dating?)site. Ik begrijp niet hoe ze dit kunnen, maar ik ben blijkbaar slechts één van de honderden bij wie ze dit nog deden. En dan tellen we de personen die geen klacht indienden of die het nog niet hebben opgemerkt, niet eens mee. Per slot van rekening, een creditcard die haast nooit wordt gebruikt, daar zie je slechts 1 keer per maand de stand van en dat is als de maand om is en ik nu voor de allereerste keer in 3 jaar tijd, moet betalen. Ik gebruik de kaart anders nooit.
Desired outcome: ik wens een onmiddellijke terugbetaling
Be2
-
Premium subscription
Date of the incident: October 30th, 2021.
Ticket#2021102810058819 ([email protected])
In accordance with the conditions of the contract, I communicated my withdrawal on time, but it was rejected without valid justification by customer service, which is why I request my case to be reviewed by the company's legal team so that they accept my withdrawal, reversing the charge to my credit card.
Desired outcome: ccept my withdrawal, reversing the charge to my credit card
Be2
-
Transaction for £209.40 taken without my consent
You have also taken the above amount from my bank account using my Paypal dated 31.10.21

Here are the details of the one or more transactions you didn't recognise or had issues with:
Transaction ID: 9LP82444HS8490051
Transaction date: 31 October 2021
Transaction amount: £209.40 GBP
Recipient email address: [email protected]

I cancelled this subscription, within 24 hours of joining up a year ago.

I would like the above amount refunded back to me ASAP, otherwise my bank will class this as a fraudulent case.
Desired outcome: Refunded
Be2
-
Contact and Membership
I am wanting to know if my profile is active, I have paid twice now and I am unable to contact any body. I have sent an email through to Be2 but no reply. My email address to contact is [email protected] thanks, Craig.

I have been on there now for nearly two months and it would appear that people that I search for do not get my messages, I have my photo visiable and there seems to be an issue with not receiving messages.

I have already had two payments taken out of my account for no return so if you have have the matter addressed with as soon as possible that would be great. Thanks.
Desired outcome: Membership active
Be2
-
I didn't sign for an up premium account
Be2 says I signed up for premium acc. I asked for proof of this and they're only responding by that I did. They're now sending letters of demand and that I owe them a new amount of ZAR1186. 1stly worst scam ever because to get out of a contract you never agreed to, first warrants payment. Is there anyway that we can bring these scamsters to light globally. It is unethical and it is defrauding. Replies are automated & you're most likely to never ever speak to a real human being telephonically to resolve this mess they've sucked you into.
Desired outcome: I did not agree to a premium acc. I agreed to the free acc
Be2
-
Unauthorized debit from my account
Good day

I have a profile with your company but never made any payments as I decided not to use it. Now there has been R999. 00 debited from my account without my authorization. Please refund my account and remove my profile. I am a single mother and only breadwinner I can't afford to lose R999. 00 I need it back please as soon as possible.
Thank you
Desired outcome: Refund and cancelation of profile
This review was chosen algorithmically as the most valued customer feedback.
On the 25th of July 2021, I signed up for a 6-month subscription and was charged a total of $419.70. I wished to cancel this subscription for multiple reasons one of which was due to being a target of scammers on the dating site. I was asked by one person for $2, 000 and when I refused to give him this money he became very abusive, manipulative, and...
Read full review of Be2
Be2
-
Be2
Hi, please help. The 80% discount on a monthly package under R50 per month was what i chose to purchase (this was today), my account was debited just under R200. I'm not happy about this.
Also the page directs me (via tue be2 login site/page) to comfirm my email address and no email is sent to my gmail.

I've tried numerous times to confirm email and just not comimg right.

Please assist and reply

[email protected] to reply or the account i registeted with is: [email protected]

Thank you.

If you are not able to assist please, please cancel subscription and refund me.
We are here to help
16 years' experience in successful complaint resolution
Each complaint is handled individually by highly qualified experts
Honest and unbiased reviews
Last but not least, all our services are absolutely free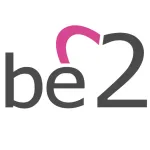 Be2 contacts
Be2 representative

Be2