Be2
-
Repeatedly stolen money from my bank account
This be2 organization has repeatedly stolen money from my bank account despite several attempts by myself to in subscribe. When I first asked to quit using them, I stopped receiving messages through my email as I had been, but they continued taking money from my account. It's been going on for months and they've done it again this morning. Haven't heard from them in over a month and they embezzled €49.99 from my bank account this morning! Fraud! Not happy!
Be2
-
I've been overcharged and paypal won't refund
I looked at this site and set up a profile. Then realized I couldn't progress without paying. I thought the 19.99 per month for three months option was ok. Clicked on it and then it didn't show an amount I was being charged. When I checked my bank account $239 had been taken out. I only eqrn $436 a week. So I went straight to PayPal and they wouldn't help me. Even though it was within 1 hr of the transaction. I can't get any response from this B2 outfit. And I think I've been scammed. I'm worried they will keep taking my money.
Be2
-
Email to send termination and deactivate account
Hello
I can not find an email to send the Termination signed request to do this
they only have a Fax number and I can not find a telephone number or email.

I am based in Australia and they are asking me to POST the termination confirmation to them - ridiculous -

Australia to Luxembourg or send via Fax - this is also not possible as no one has Fax machines these days.
This review was chosen algorithmically as the most valued customer feedback.
April 2020, Initially signed up for one month, was charged for an additional 3 months, tried to cancel for any further charges, they sent me instructions to look under my settings to download a form and fax it back or email, followed through with their instruction to the settings and there is no link no active command in order to deactivate the membership...
Read full review of Be2
Be2
-
Unpermitted payment
On the 20 of july I registred on thier website and saw a big offer for a month of premium service which was less than 3€. So I paid it. But than a bad surprise appeared on my account: instead of 2, 96€ there were 11, 96€. On the 25th of july I wrote in order to cancel my suscription for one month of premium, but on the 20th of august they charged me again an amount of 39, 69€. I wrote them and didn't receive any response. It's incredible. How can it be?
Be2
-
Membership and payment
I payday only premium for one month to try, after a month was my bank account again charged but with 49, 96€ for a service I don't use, and without permission, that is a lot of money and I wat my money back. There is no possibility to cancel the payment on the site whitch ist not appropriate. I've sent ant an e main to cancel my payment and my account today. This incident occurred on 23.08.2020
I've sent also an email on service b2 and I got automated response.
I want my case resolved as possible, there a lot of others who have the same problem

full name: Peter Bucek
address : Lanaka 933/21
email-address: [email protected]
username:Peter
date of purchase of Premium Membership:23.08.2020
total sum:49.96
reason for cancellation:
Don't use the service and I my money was taken from my bank account without my permission
Be2
-
Need a refund
My name is Lynn Pennings I was just looking at the site back in feb 2020 the amount was good then got debited &230 asked for a refund was told no deleted everything and now in august 2020 I'm being charged $299 without any knowledge. How do I go about getting my money refunded. No one will talk to me . This is just not good enough. Is it legal to just take money with no knowledge
This review was chosen algorithmically as the most valued customer feedback.
I sent an e mail requesting my detail be removed with immediate effect from your website as I did not sign-up for premium but left it month 1. I then attempted to cancel. I have lodged a fraud claim with my bank and will be taking this matter further. Remove my detail immediately! You have debited my account without my consent and you are not giving me the...
Read full review of Be2
Be2
-
Over charge
Miss lead my daughter into thinking she was signing me up for 7 dollars but charged me over 350 dollars.. I didn't want ur service nor do I need it.. My daughter tried to secretly sign me up so she could prove to me I can get the attention from woman.. I can't unsubscribe because contact page is empty and I can't contact for refund for unwanted and un authorised transaction..
Be2
-
Money
I have had money taken from my account without my authority put the money back into my account as u had no right to take it this is nothing but a scam and u people are rawting innocent people so put the money back u took. I will be canceling my card so you cannot take money without my authority then I will be filing a complaint with the fraud squad this is wrong.
Be2
-
Funds taken without permission.
On 31 July, 2020, the amount of $239.40 was removed from my bank credit card account witbout my knowledge or permission.

I did NOT agree to this expense!
I do NOT agree to this charge, and do NOT want this company in my life in any way shape or form!

I demand that my money be returned immediately!
I have contacted my bank to investigate this transaction and attempt retrieval of my money.
Be2
-
Unable to cancel membership then cancelled cc and now getting payment warning letters
I have tried to cancel my premium membership about 6 times over the last 4 months. The last time I asked them to deleted it via an email on 29 April 2020. They just replied with an email saying I had to cancel by fax even though I had sent an email directing them to cancel it.

In the end I had my credit card cancelled because of another issue. My subscription was due to renew automatically on 13 July 2020 but my card was cancelled before then. I now am receiving all sorts of debt collection emails from a 'Martin Bell' warning me of further action if I don't pay $378.40 NZD. I don't even want this service and asked for it to be deleted!
Be2
-
I have been charged for the app and I never used it..
Tried to contact them and they never come back to me..now they charged me again, and I dont even have money to pay my rent bills next week..
I need to solve it urgently, as I am a single mum, and will not be able to provide food for him very soon...please..someone help me..my email addres is [email protected] cellphone number is 0210706182
Be2
-
Never signed up and got billed!
My credicard was debited by R955.00 by BE2 Luxembourgh LU company. I never signed up for this service or site, never heard of them in fact. I need this money back in my account immediately or have no other choice than to get the police involved. I have already notified my bank, I am in arrears now, because of this fraudulent transaction.

Contact me by email or cellphone:
[email protected] or
+37744334810.
VERY URGENT!
Be2
-
nieetyczne zachowanie
Dzień dobry
w dniu 05 03 2020 r. bez mojej wiedzy pobrano mi z konta 239, 70 zl .
po wpłacie jednorazowej już nie pamiętam kwoty ale chyba 20 zł bez mojej wiedzy i zgody wykupiono mi konto premium i zabrano z konta 239., 70 zł .
Piszę dopiero teraz bo przypadkiem znalazłam adres o mozliwości składania reklamacji, więc proszę o zwrot pieniędzy lub będę musiała zgłosić kradzierz na policję i do prokuratury .Pozdrawiam
This review was chosen algorithmically as the most valued customer feedback.
Dear sir/ madam, The payment to be2 has been stopped by my local bank (I paid via credit card) as it is suspected case that be2 should not charge me for the unused period of service. From the bank letter, I note that my bank - hang seng bank has put my transaction into investigation and so will also contact be2's merchant bank. The case happened in jul...
Read full review of Be2
Be2
-
dating service - money withdrawal
This is to bring to BE2 organisation's attention that when I was agreeing to a premium membership payment, the payment option provided was 3, 6, 12 months, monthly payment option which amounted to $16 per month. However, without my knowledge, the payment went through and I was charged NZD 299.76 which is a pure rip-off. This is a serious crime to keep the customer oblivion of the actual amount deducted and amount to fraud and theft.

I have sent an email from the very same day of occurrence 27/2/20 to be2 customer support. If I don't receive a response on refund within 72 hours time, this will be brought up in social media and facebook page on be2 website scam. I have also informed my bank of this scam
Be2
-
dating site, overcharged and the site does not even work
In Australia, trying to sign up on tinder, somewhere along the way this be2 pirates their way on asking questions relevant to dating then it asks how long I wish to join for, I put one month $9 and it has changed me $359. I can't afford this. And the profile it set up is all wrong.
It thinks I'm a woman seeking men. I am a man seeking woman, and it won't upload photos. Now I get emails say Scott wants to meet me.
I set up another account with the user name scamsite, And have been getting emails saying "hey Scamsite,, Helen wants to meet you.
What a joke. I want my money back ASAP I have mouths to feed
The complaint has been investigated and resolved to the customer's satisfaction.
Be2 has left an official reply on this complaint.
Be2
-
demand for payment when I didn't request a subscription
b2 sent me an email after I contacted my credit card company querying 160 out of my account. The credit card company refunded the payment as I would never have agreed to paying that kind of money for a dating site.
Yesterday I received an email from b2 saying they are going to send debt collectors round if I don't pay the money.
I can't even see how much they are demanding.
I am really distressed, as I didn't subscribe to them.
Resolved
The complaint has been investigated and resolved to the customer's satisfaction.
The complaint has been investigated and resolved to the customer's satisfaction.
Be2 has left an official reply on this complaint.
This review was chosen algorithmically as the most valued customer feedback.
I've had $299.40 taken put of my bank account without my consent, I don't even have the app on my phone, and not happy or confused how u got my bank details I would like my money back please asap Kerry Thomas from Bunbury Wa You can check I haven had any activity on your site for well over 4 months and then I was signing up for FREE. And even then I didn't look at anything
Read full review of Be2
We are here to help
16 years' experience in successful complaint resolution
Each complaint is handled individually by highly qualified experts
Honest and unbiased reviews
Last but not least, all our services are absolutely free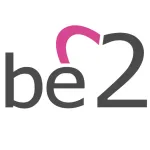 Be2 contacts
Be2 representative

Be2