Banner Health reviews & complaints
Banner Health complaints
6
Banner Health
-
Urgent care
I entered the urgent Care on Germann and Higley and your slothful receptionist wanted us to wait 2+ hours when my 10 yr old daughter had an acute first aid injury. She was bleeding and in severe pain and your company is more interested in masks and socially distancing than actually practicing medicine (which we put on with zero protest). You are all disgusting political puppets not medical "professionals". Martyrs not hero's.
Desired outcome: Medicine over politics - first aid over slothfulness
Banner Health
-
Covid 19 response
Banner Health is the Worst when it has come to Covid-19 Response! They are completely uninformed on treatments and therapies! Absolutely a disgrace to the true health care profession! My husband tested "positive" for Covid and they are completely ignorant on the response time of giving the "infusion" to treat it! A little too little a little too late! How incompetent can providers be? Good thing We are smart enough to research on our Own and found true doctors that have realized taking the following vitamins work!
D3, C, Zinc (along w! Quercetin), and magnesium CURE IT! [censored]s!
Banner Health
-
Billing
I Jaime Kiefer had surgery by Dr David T Tzou a specialist on Feb 17, 21. I am a self pay patient so I got estimates for everything prior to surgery to know what it would cost. Original estimate for everything was approx. 10, 000 from Banner Health. 3 months later started getting bills all much higher now at 15000 50% higher then quoted. The doctor advised after surgery he wasn't able to do as much as he planned to do, (less work, less time in surgery).
I have been in contact weekly by phone calls, I have the dates, times and person name I spoke to. Was told on different occasions the acct would be on hold and under review, but yet the late notices continued and now I have received a collection noticed for one of the invoices. There has been no communication from banner personal. Some of the answers I have gotten from stuff was " there was unforeseen items needed for your surgery" this was a standard kidney stone removal done by a specialist in the field. How can we be 50% more? I would like to get this resolved without getting attorney's involved. My number [protected] if someone would like to call
Desired outcome: A fair price
Banner Health
-
Service at location 3200 S Gilbert Rd, Chandler, AZ 85286
Sunday June 6 at noon(100+ degrees outside). I transported my daughter and wife to this location for a serious infection that my daughter had. After registering her in with my insurance BC/BS we were told to have a seat in the waiting room. No other people other than the women that checked us in the front waiting area. One more person entered for service and sat across the room from us probably 20 ft. away. As soon as my wife and daughter went in to the room I was told I HAD to leave the building? Why- Banner company policy -as I was now considered to be a VISITOR. Go outside or to my car and wait. 400 sq ft. of air condition HEPA filtered air and all people masked up and I could not be allowed inside. Run my car-pollute the air with the burning of expensive gasoline because of company policy? REALLY. This is absurd! Next step of this story goes to Social Media.
Desired outcome: Return call from Banner Heath Corporate. My contact [email protected]
Banner Health
-
Had an ultrasound at banner imaging on 40th st Phoenix az
Thersa Frouge misrepresented the change in tumors since 3/3 ultrasound. 3/3 ultrasound 6.3, 3.3, 5.0. There is redemonstration of the biopsy-proven cancer in the axilla, measuring 6.3 x 3.6 x
5.0 cm, likely stable from 12/04/2020 exam. The right axillary now measures 4.2 x 2.1 x3.3 in the current ultrasound. It has changed significantly for the better. The tech Angela called me and insinuated it got worse. Trying to make me worry for no reason when I am healing from plants significantly and i told her that and then she asked me if i was going to have surgery. None of her Business. She is a tech. I told her my tumor markers dropped 72 % in 5 months. She was trying to make me feel i should have surgery and Theresa Frouge is lying. Angela and Theresa are pissed off cause im not having my breasts cut off and i am healing from plants.
The complaint has been investigated and resolved to the customer's satisfaction.
February 25, 2020 Arizona Medical Review Board My wife Yvonne M. Birds broke the femur neck of her left leg bone while walking to our car after leaving the Berger King restaurant to get into our...
Read full review
We are here to help
16 years' experience in successful complaint resolution
Each complaint is handled individually by highly qualified experts
Honest and unbiased reviews
Last but not least, all our services are absolutely free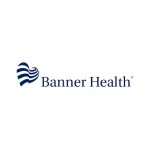 Banner Health Company contacts