AT&T
-
Cell phone, plan, no access to account.
I have been a customer with AT&T's for many years! I went into my local store on 5/8/21 and upgraded my phone I'm addition to changing my plan. I was told I would receive a $350.00 trade in discount.
1. My plan did not change
2. Was charged full price of the phone
3. Did not receive trade in
I called customer service today only to be told I can no longer access my account with at&t via the phone, I must report in person. I contacted my local at&t store only to be told the very same thing. So no customer regardless of situation can gain access now to his/her account unless done so via in person appearance.
What in the work is going on?
Will the customer service departments now close as they can no longer access customer accounts? Something is very wrong here. This business is feeling very much like a scammer company compared to a year ago!
Desired outcome: Fix my account!
AT&T
-
Unauthorized withdrawn from Bank account
1. Account supposedly closed in December 7 2020, but ATT does not have notation in their records, but have records of the transfer of TV in December 2021. Cancellation of the Internet service and transfer TV service was done in the same phone call.

2. Charges for an account that has been cancelled (Internet as [protected])
received bills and withdrawn from my bank are the following:
a. 12-22-2020 $40.00
b. 12-28-2020 $46.80
c. 01-26-2021 $46.67
d. 04-26-2021 $46.67
all of these charges are supposed to be for Internet service which was cancelled in the end of November 2020.

Called Loyalty, Customer Service, visited one the local stores; and not luck.
Offered to show the statements from the bank that reflect these charges
but no one can helped. The last call with Chris ID CT1530 offered to escalate the claim, then asked how long should I wait for the resolution
he told me he did not have any idea.

At the present time, I cancelled the auto pay in order to avoid more withdraws.

Hope, now to receive any response to my complain.
Desired outcome: Find out why withdraw money from my bank with no bills due.
This review was chosen algorithmically as the most valued customer feedback.
AT&T complaint: March 10, 2021: AT&T bundle services ordered. Acct # [protected] and Act # [protected] Conf # 6312412929A AT&T will not honor the price quoted for bundled services All services ordered and installed 3/18/2021. We agreed on the following services: 25mbs internet Wi-Fi, 2 phone lines [protected] & [protected]), AT&T TV / cable. Price...
Read full review of AT&T
AT&T
-
Trade-in Rebates are a BAIT & SWITCH tactic - DONT FALL FOR IT
Before mailing in my perfectly good phone in Dec 2020, I asked ATT chat person to verify I would receive $700 for my phone if I upgraded - they said YES. "Mail it in and we'll send instructions on how to get the rebate." I mailed it in. Called 2 months later they said I didn't qualify and, basically, too bad. I explained that the chat said I would be able to get the rebate as long as the phone was in working condition, no damage and screen not cracked. It was in perfect condition, so I expected the rebate. In Feb 2021 I spoke with multiple CSR and then asked to talk with a supervisor. Jasmine called me back and confirmed that the rebate would be issued to my account, that I needed to wait 1-2 more billing cycles. It's now May 2021 and the supervisor I spoke with today said I can't get it, even though Jasmine's notes clearly state I should get the rebate. Today's supervisor was so short, he basically said, "I don't have a way in the system to help you." I said, "OK, you may not have a way in the system, but as a supervisor, you do have the authority to work with me on something." He said NO! So now, you have my perfectly good phone that I could have sold to help pay for this new phone. I get $0 from ATT and I am required to pay $1000 retail for this phone. AND during these calls the customer service and supervisor had the nerve to ask if I wanted to upgrade the service - which would make me pay even higher price...I don't even use half of the 3GB I currently pay for! I am appalled by the customer service! This is the type of service I moved from my old phone company because they would not give me the time of day after 15 years. I've been an ATT customer, now, for 10+ years. I pay my bill on-time, auto pay, etc. I can't believe that a supervisor wouldn't even give me the time of day to work out a solution with me.
Desired outcome: I want my rebate as originally promised.
This review was chosen algorithmically as the most valued customer feedback.
Your people (apparently a subcontractor) cut off my electricity four days ago and still have it off. No one cares enough to get it turned back on. Now you stupidly want a longer complaint in order to be received!!!
Read full review of AT&T
AT&T
-
wireless service
I have upgraded my cellphone on 11/11/20 from an iPhone 8+ to iPhone 12 pro max - I was given an offer for $800.00 in credits to trade in my old phone to the new phone. I was to receive the credits within one to two billing cycles from the date of the trade in. Up to date, I have not received the credits for my trade in phone .I have called ATT numerous times for my account credit - I have been bounced around from department to department- up to date my credit has not been applied to date. I have been given numerous resolutions and this issue still has not been resolved. I have proof that ATT received the old phone because I have the receipt of the mailed phone- I tracked the phone delivery and an agent in the warehouse received and signed for the phone. I have spent hours on the calls I made to ATT to have this resolved and I am still waiting
Desired outcome: I want my trade in refund
AT&T
-
Bill pay and service
Dear ATT:
RE: account # [protected]
This 86 year old senior is a case management client of mine. She tried to pay her bill over the phone for 4 days. They kept asking questions she didn't remember the answer to. SO in effect she couldn't pay her bill due to your company wouldn't let her. I called your company so our company could pay her bill. I was on the internet for 1 hour then got bounced around the phone service for 45 minutes. Still couldn't pay her bill. Then when I asked why they were charging her 9.99 for Sports which she doesn't watch and has repeated told them to remove the sports channel, also you have a program for 20$ for phones for seniors and 10$ for internet yet you are charging her 28.54 and 40.10., your customer service rep says "oh sorry" and placed me on hold again. This is the worst service, then your csr says, "Well we have to charge her a fee for not paying on time" What kind of fraud is that. You won't take an 86 year olds money when she tries to pay and we try to pay, but then charge her because she didn't pay?
Desired outcome: Reduced future bill ( through the 9.99 sports fee removal and reduced phone/internet service fees), and let us pay the current one without penalty.
AT&T
-
Customer service
Every time I seem to call at&t customer service o get ping ponged around for hours and never get anything resolved. I don't blame the workers, I blame the lack of training and direction. Clearly these workers don't know what they are doing and it is not their fault. It seems their only job is to sell you more services even though they have not resolved your issue or helped you at all! It's enough for you to consider other carriers due to the lack of assistance. Why have a customer service phone number at all, if I have to go into a store for every little thing. It's incredibly frustrating and shows a lack of respect for your customer's time. This is coming from a former COR employee. Get it together, guys please
This review was chosen algorithmically as the most valued customer feedback.
Original date 04/02 and to date 04/17 (canceled acct# [protected]) and (transferred acct# [protected]) I moved into a new subdivision and requested to have my service transferred to the new address. According to the builder there was a representative (Jaime Eagleson) that could assist me with the connection of services yet I had already transferred service...
Read full review of AT&T
AT&T
-
Mobile mobility
am writing to AT&T due to the amount of lies and deception I have experienced, since day one of working with your AT&T. It started with the representative that sold me your service. He was working at T mobile and when he switched to working for AT&T, he asked me to witch. Not only was I bait and switched, but I was out more than $4, 000 for almost 6 months waiting to use the credits for overpayments/charges. To add to that, my bill is hundreds of dollars more per month, than promised. I was assured my bill would be approximately $320.00 per month, for both my accounts combined, and it was and still is over $520. There have been charges, I did not approve, that I have tried to get removed. For example, I never ordered insurance or the $5.00 per month upgrade charge to many or most all of the lines.
At this time, best guess, I have been cheated out of more than $2, 500, in total. This does not include the more than 10 calls, and letters I have sent, spending more than 20 hours, when factoring being hung up on and call backs, of which 90% of the time, when I was to receive a call back, never did.

From the beginning, I registered two accts using your business sales team. They did something wrong so the account got kicked back to them. I had to go into the office and set it up a second time, spending an additional 2 hours, to get it straight. I registered 12 lines.
I know now, that by this happening, some of the promotions switched and that is why I had to pay in advance and then get thousands in credits. IT was a train wreck. I also set up an account for my daughter. SAME ISSUE ! She has been overcharged EVERY MONTH!
For the first 30 days the rep returned calls and stated he was fixing it. The second month, it took weeks to get him to respond. By the third and fourth month, he stopped responding. IT took three to four hours of effort to get a hold of who his District Manager was and finally got a hold of him. At the onset, he was disturbed at what transpired with his employee. Then he did try and help and issued a few credits, but did not fix the reoccurring overcharges. After a few weeks or so, he stopped responding.

After that I spoke to at least 10 more AT&T reps trying to talk to someone who could help. That was to no avail, so I sent a registered letter to your complaints and dispute department. No response what so ever and it has been quite a long while now.

In addition, your service is the worst that my team has even experienced. Texting works sometimes. Texting a picture, forget about it. We must turn of wifi or it does not work. Your service has made it very difficult for my firm to do business. You have cost me thousands of dollars in lost business, due to a variety of reasons. I was not told we could not hot spot phones without paying an additional $5.00 per month, per line. Just too many things to even list. Worst experience ever and no one to talk to and no one to solve my issues. This has been a train wreck!

As far as I see, I am owed more than $1, 750 in credits, and my daughter is owed around $400 in credits, no including all the time I spent and my billing rate is $200 per hour to clients.

It would take me hours to calculate the amount accurately. With that said, I want out. I cannot take it anymore. Please have someone credit me by sending me a check. Feel free to contact me. More than 5 times I was promised a supervisor would call me back. Never happened. I was disconnected more times that I can count. I can be reached at 847.613.0486. I thought I would provide an opportunity for AT&T to make this right before I go to my local news station, for them to get involved.

Thank you in advance,
Desired outcome: Refund of over payments. Representative bait and switched me with titans in overcharges.
AT&T
-
att services and a store
I wanted to trade in a phone last Friday at the ATT store in St. Joseph, mo we went in the store an employee told me he would give us $800 dollars trade in value for my phone which I was filing a insurance claim on at his request mine had a cracked screen . I filed it Friday the 9th of April got my replacement phone Saturday the 10th I was not able to take it back in that day so I returned Sunday the 11th traded my new phone in on an upgrade after I finished the trade they told me I would not be getting the $800.00 dollars I was told I would on Friday they said that promotion was not available anymore . I was promised so much money off my bill over a period of several months but it was not the $800.00. I have made several attempts at calling the store and ATT customer service and trade in department and loyal customer team only to be lied to and told I was out of luck, and being disconnected several times in general treated like crap. I've been a customer now for 10 years I guess that does not mean a thing pretty sad. I pay my bill every month on time and in full. I will be telling everyone I can think of about ATT and how they treat there customers. Hope to hear from someone asap. [protected]
Desired outcome: would like my $800 credited to my account towards the purchase of my new phone.
This review was chosen algorithmically as the most valued customer feedback.
This location needs to be audited! Raymond who claimed he was a manager and Chris are extremely unprofessional and rude. I received 2 emails stating someone had changed my password on my account but it wasn't me. Of course I called the corporate number and the call center was closed. I decided to call the store. Raymond answered the phone. I said hi Raymond...
Read full review of AT&T
AT&T
-
Utility pole guide wire
Last week was parking my car at the Ramsey New Jersey train station and hit a guide wire that was attached to your pole. The wire was anchored within the white lines of a customer parking space. I tried to get a pole number for a reference but your pole did not have any like other utility poles do. Where do I submit a claim to repair my bumper. Anchor should not be in a marked parking space, dangerous...
This review was chosen algorithmically as the most valued customer feedback.
If we have recorded a program, we are not allowed to fast forward, to avoid these long and ridiculous ADS !! so what can we do to eliminate this ??
Read full review of AT&T
This review was chosen algorithmically as the most valued customer feedback.
I spent an inordinate amount of time on the phone, getting shuttled from department to department, providing the requested documents as requested via the Payment Inquiry Website provided by Supervisor Alex Molina (Claim # 5307778, Incident# [protected]) during a 60-minute phone call on 3/30 which commenced at 2:00 pm ET. I then spent 45-minutes on the...
Read full review of AT&T
This review was chosen algorithmically as the most valued customer feedback.
I got hit with 200$ in charges, I've never used at&t and am extremely upset. How can someone use my card without any verification from at&t?
Read full review of AT&T
AT&T
-
AT&T Prepaid Service
I have a prepaid phone and forgot to add minutes on my phone due to a medical emergency and lost a balance of over $200 on my prepaid phone. Called customer service and they only could give me a $50 credit. How ridiculous that a customer with over 20 years service with AT&T could not replace the entire balance to my prepaid account. I can not afford to lose this balance because I need this money on my phone to look for employment and medical needs. No type of loyalty whatsoever. It took a long time to get my balance and I always added money to my plan. So much for being customer friendly. The customer service rep was nice but it is frustrating that AT&T would do this to a long time customer. All of this happened on April Fool's Day, guess I was the fool for thinking that AT&T would appreciate my service with them, guess not.
Desired outcome: Replacement of the entire balance lost, not just $50.
AT&T
-
Directv
Someone is using my address of 25 years to try & open new service! I called customer service & talked to 4 different people for over 42 minutes attempting to get this resolved. My address is clearly marked with a reflective address sign because I am a stage 4cancer survivor and my home needs to be easily identified for ambulance service if needed !
Desired outcome: fraud investigation fo unknown person using my address !!
AT&T
-
Wifi modems
AT&T consistently replaces our modems and charges us for them, they become disfunctional after awhile and have to be replaced at least once a year, twice sometimes. I found out why this happens, it is because they do not place surge protectors on the broadband cable coming in from the power lines and do not place surge protectors on the power supply. I noticed that the modem starts to have problems after electrical storms in our area which can be bad here in Kentucky. I assume by now they know this to be the case in our area but do not tell us about it. I suppose also they know that this is a good means for selling us a new modem year to year.
Desired outcome: AT&T should install surge protectors at the point of entry on their broadcast cable and at the power outlet to the power supply.
AT&T
-
Refund
Canceled phone and TV service. Have a refund of $102.14. ATT sent a debit card with refund. I don not want a debit card that is going to charge me $3.00 a month for not using it. I do not want to activate a debit card I will not use!
On the paperwork it states to request a paper check go online to get your funds via paper check. Where online? I called ATT 3 times. The first time I was transferred and got hung up on after explaining what I called about. I called back and the Rep stated I had no refund coming to me. I ask for a supervisor and was on hold for over 30minutes. I finally hung up. ATT is the worst customer service ever. At least with Verizon you can go right to the top with a complaint and it is handled! Will never go back to ATT or DirecTV.
Desired outcome: Return refund on a paper check!
We are here to help
16 years' experience in successful complaint resolution
Each complaint is handled individually by highly qualified experts
Honest and unbiased reviews
Last but not least, all our services are absolutely free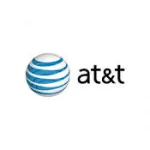 AT&T contacts