Overview of AT&T customer experience
AT&T has been receiving numerous complaints from its customers. The most common issues include poor customer service, billing errors, and unreliable network coverage. Customers have reported long wait times on the phone and unhelpful representatives. Billing errors have resulted in overcharges and incorrect fees. The network coverage has been reported to be spotty and unreliable, causing dropped calls and slow internet speeds. Overall, AT&T has been failing to meet the expectations of its customers, resulting in a negative experience.
Newest AT&T complaints
Internet email issue
Please read letter sent to CEO of AT&T:

September 9, 2022

Mia Hamelin

AT&T Account # [protected]

320 E. Stocker St.

Suite 303

Glendale, California 91207

John Stankey, CEO AT&T

AT&T

208 S. Akard St.

Dallas, Texas 75202

Dear Mr. Stankey:

I am writing this to provide you with information regarding my experience with your company, which has been one of the most exasperating experiences of my life. You need to be made aware of the gross inefficiencies and complete absence of customer service. If you are at all concerned about the plight of your customers in trying to get issues resolved, you will pay attention to this and take action, although my presuppositions are that you will not do so.

For expediency I will bullet point my encounters with your team:

• 6/8/2022: Locked out of my email. In order to reset my PW, I had to contact "Customer Service", which took about 2 hours to get a temporary pass code in order to complete the function.

• 7/7/2022: Locked out of email. Again, it took a couple of hours to get a temporary passcode.

YOU CAN SEE WHERE THIS IS GOING

• 8/5/2022: Ditto. Locked out. This was a major issue, as this time the "tech support" had me going into settings that I have never heard of, like "Incognito Window" and requiring me to do many functions which had nothing to do with a resolution. Another 2+ hours of my time.

• 8/20/2022: I was completely exasperated and astonished at the lack of skill that continues to be prevalent in your team. I am not interested in hearing the script that they are given about "bad actors trying to get into my account"; I wanted the problem resolved, once and for all. Another 2+ hours.

• 9/8/2022: This was the straw that broke the camel's back. Locked out of my account and absolutely no possible way to reset my PW. However, this time I was informed by numerous agents that as of September 1, 2022, the tech support were not allowed to provide a temporary pass code over the phone, and that it would have to be sent to me through the mail which would take 7-10 days. This means that my email would be inaccessible during that time, which you know, is ludicrous. An oxymoron, snail mail delivering a code for speed mail. If it weren't so exasperating, it might be comical. I ask you, is that the best that you can do? How humiliating for you. I contacted several AT&T support phone numbers, including your corporate offices, speaking to Chris, who opened a case, #673484, and stated that there would be an investigation. I contacted my personal tech support, with whom I have a subscription, and they were not able to assist, as this was an AT&T problem. I continued to try other contact numbers, and finally I reached a person in West Virginia, as your Philippine call center is completely useless, and after demanding a supervisor, and much frustration, Cora was able to give me a temporary code over the phone so that I could reset my password. I started this process at ten in the morning, and nonstop I was working on this issue until about six in the evening when I finally received the pass code. Do the math, eight hours. I ask you, WHY did I have to go through such a grueling process when in the end I was able to receive a temporary code?

I have eliminated many details that would make the most patient person absolutely crazy, and I can assure you that this lack of service and disregard and apathy from your company is completely unprofessional, disrespectful, unreasonable, and unacceptable.

At the end of my conversation with Cora, I requested a financial compensation for the time, energy, and extreme level of frustration that I had to endure, and she offered me a $10 credit, which I found extremely insulting. The many hours that I have spent on this issue, approximately 16 hours, is far more valuable than ten dollars.

I have contacted media stations, and will file consumer complaints with them with requests for an investigation. In addition, I will file a complaint with the Federal Communications Commission and other pertinent agencies.

I have absolutely no confidence that these issues will not occur again. I need to be provided with assistance so that this will not continue every couple of weeks, and if it does, how to remedy it immediately, not after 8 hours of speaking with representatives who are not able to provide a solution. I implore you to contact me regarding this matter. I have been a customer with your company for 47 years, since I moved to California in 1975, and I expect to be respected for my loyalty, and treated professionally and efficiently.

Sincerely,

Mia Hamelin
Desired outcome: Direct contact made with John Stankey at AT&T by your agency.Response from your agency to me directly as to ATT&T response to you.
Uverse
We switched over our cellphones to AT&T in April of 2022. When we are in our home we only have 1 bar on our phone.When we are in our place on weekends we get no service. We were told there would not be a problem. Well this is a big problem. Every 2 weeks my email goes down and i have to call them and reset the password. They told me as September fist they have to send you a reset code via mail,which takes 5 to 7 days. I lost out on 2 jobs my test results with my blood work,The update on my brother in law who is in hospice. Things can change every hour. Not to mention My medical bills can only be paid online. I have the password saved so it automatically directs me to the site. Evey time they do an update my tv goes out. I have to reset all 5 tvs. I also have cameras that wont come in on our phones we had to pay out 300.00 so far to have the IT guy come and reset them. Thank you Susan Majewski
Email
Have called since Jan. about email problem. Past 3 months have called every 2 weeks and assured by at & t managers - problem has been resolved. This weekend, locked out of email AGAIN! Now being told have to wait for them to send a verification code via USPS! Are you kidding me? Now told that at & t is not in charge of that department. To get this far with gaining information, it's taken 3 months, 10 hours on the phone - mostly on hold, countless employees telling me how sorry they are for my inconvenience. Obviously training manuals have not been read by employees that answer the complaint calls! Been told numerous times I would receive a call back to resolve - still waiting over a month now. Obviously the almighty dollar is more important than a customer of over 40 years! Feel like no one is listening, so I hope everyone is reading instead! Left with no choice but to go to social media with these issues!
Internet and Direct TV and Rebates
I moved to Texas. This area has AT&T Internet Fiber. I signed up for the 500MB plan, enough to stream and internet. Speed at my computer was 200MB. No booster offered unless you wanted to pay an additional $10 per month. I also added DirectTV Streaming. Most channels are low definition channels (720P). I purchased the Premium package. It offers Showtime and Epic. Comcast offers 5 Showtime channels and five Epic channels with their package. AT&T offers two Showtime channels and three Epic channels. When I signed in June, we were offered a $200 Visa gift card for signing up for the internet and a $200 Visa gift card for signing up with Direct TV. We received a $100 give card because we ordered the package at the local AT&T store. AT&T people would lie to you about these rebates. I had one that told me to go to the AT&T store and we can hold a three way phone call with the manager of the store. When I dial the number he gave me, I was on hold over two hours. On another call, I was told that she would transfer me to a person that deals with Direct TV rebates and she would stay on the line with me until they answered. I was transferred. She hung up and I was put back in the same queue and on hold for two hours. No resolution. AT&T people will lie to you. They also said the rebates did not exist, except that my brother-in-law ordered the same service two weeks earlier and got $400 in give cards. Another lie. There is also no email or phone number to talk to any management in Customer Service and the customer service people will not transfer you to anyone. More lies.
Desired outcome: Provide the other $300 that was promised in a Visa Gift card.
Internet 10 promised price a lie
During the week prior to July 22, 2022, I called AT&T to request a faster internet service if available in our area. The AT&T representative stated that I had Internet 6 and could upgrade to Internet 10 for no additional cost ($38.60 / month). The new modem would be delivered July 22, 2022, and it was (confirmation number 693973476A). New modem installed and worked well. I received a Customer Service Summary notification in the mail from AT&T which stated my bill would change from $38.60 per month to $58.00 per month. I called AT&T on 8/1/22 and talked to Darlene in the Loyalty Dept. She assured me that the Customer Service Summary I received was incorrect and my bill would not change. She gave me the Loyalty Dept. phone number and said to call if the bill was not corrected. On 8/17/22 my auto pay to AT&T was charged $71.00 for Internet 10 vs $38.60 as promised. I called the Loyalty Dept. number and talked to Seree who stated that the other 2 representatives had not told me the truth and the Internet 10 is $71.00 per month. I asked to go back to Internet 6. Seree said that if I did, Internet 6 would also be $71.00 per month because I had dropped the previous plan and could not go back. I feel AT&T needs to stand behind the price of $38.60 for Internet 10 that their representatives promised. Had I known the new price I would not have changed. I was given false information that caused me to make a decision that now can't be reversed. I feel I was lied to.
Desired outcome: AT&T needs to stand behind the price of $38.60 for Internet 10 that their representatives promised. Had I known the new price I would not have changed. I was lied to.
I will receive a check for $116.66 from att
Att owes me for a credit $116.66. My account number is [protected]. I disconnected att services in mid cycle in mid july 2022. I returned all att equipment to ups store on august 2nd 2022. I am 71years old on fixed income and need this money. I have made phone calls and participated in on line chat and have been given conflicting information on a straightforward issue-wait one billing cycle (august 21,2022) no wait at least two billing cycles. I just hope that if I do not recoup my monies at least you may begin to see a pattern related to att business practices. My problems with att began in march 2022 and has cost me a couple thousand dollars before I had enough and switched to xfinity. I was an att customer for 10 years and I trusted that my loyalty was worth something
Uverse internet
At&t is the worse provider in my area. If you live in a rural area please stay away from the internet part at least. For 2 years I've been fighting an issue with service going in and out and it been hell. They will not fix my issue and still charge me like it's working fine. Well let me tell you it goes out at least 30 times and hour intermittent. And all they tell me is we will send a tech out and it will be fixed and it never gets fixed. Had a call rep hang up on me and every tech that comes out says they can't do anything about it. Their wire going to phone box to phone box is laying on top of the ground for about 2 years now and they refuse to fix the issue. Also the Manger from this area which is Willaim J Kirk has known about this for sometime now and has just brushed it off. Even the service techs say he has. So what are you going to do about it At&t? You going to fix your mistakes or just screw people like you always do?
Desired outcome: I want my internet fixed!!!!!!!!!
iPhones
A few years ago, I was looking to buy cell phones for my children. AT&T advertised a BOGO cell phone promotion. The phone deal was good, but I knew I could get similar monthly service plan for less. Also, I specifically explained that I did not want to be locked into a contact. I sales rep ensured me that I would not be locked into a contract and could pay the phones completely off whenever. I thought that was perfect. I bought the phones November 2019 and figured, I could return with my tax money a few months later and pay off the phones. I tried doing just that. This time I'm being informed that if I paid for the phones, there will be no BOGO deal. There had been no miscommunication. The sales representative purposely falsely advertised the product for the sale. I complained to customer service, but no one would do anything. I was stuck in two-year term agreement that wasn't called a contract. The associate and advertising methods were very misleading. It was exhausting trying to make payments for the services I needed. I continued to be hit with a $40 late charge monthly for service to be on only two weeks. I was behind and had a hard time catching up. I was paying $240 monthly for two lines, but since the bills were not being paid on time, service was often on only weeks. At the end of my two-year period, I could not wait for this financial nightmare to end. Finally, the phones were paid off and I can go with a more affordable company. I made a request to switch carries, yet I keep getting bills. At one point, after the phones were paid off the bill had doubled, and I had to figure out how to pay it off. After I inquired on the reason the phones are still on and not being shut off like I requested, I was told it takes more than just the verbal request. A form had been emailed and should have been returned. I was feed up at this point. AT&T was picking my pockets dry with unethical policy practices and I didn't have another penny to invest. I was ready to take my phones to another carrier and be in debt with the remaining balance for the cell phone service with AT&T. The situation had been escalated to higher support at the beginning and end of my installment agreement. I was reassured through a member with the higher support team that I would not have any problems going with another carrier because the phones are paid off. The phones could not be legally carrier locked if the phones are paid off. I finally had some short-felt relief. I attempted to change carriers unsuccessfully. When I called back no one would help me or escalate the complaint. I owe for the phone service and not the phones. I believe that keeping my phones carrier locked as collateral damage is unlawful. Even if AT&T has a policy stating that your bill needs to be paid off before transferring to other carriers, I believe that there is some type of protection from this as a consumer. A year after paying off the phones, I am still unable to use them with a carrier of choice.
Desired outcome: Unlock my paid off phones and send the bill to collections
Email password
For the past eight months I have been constantly having to call and reset my password to access my account. Now AT&T will only send you a rest code via US mail stating that it will come in about three days. In the past they sent me this code thru US mail and it took four weeks. After calling numerous hours on the phone they still have not resolved their issue. This a great inconvenience due to that a lot of bills are sent by email. My email is ([protected]@sbcglobal.net) I can be reached by phone at [protected])

Thank You,

Ronald Jakubowski
Desired outcome: Fix the problem!
Bill Collections
I received a call from a bill collector this morning in regards to a charge I received for my Modem back in June. I had called in and explained that I had already sent in that Modem in May via UPS and there should be no charge. I was explained that the charge would be wiped and if they needed additional information that they would call me back. Soon after the charges were taken off my account. Now 2 months after that call, I am getting calls from a collection agency saying that I did not pay that charge. I should not be charged for that modem as I have already sent that in AND I was told over the phone that the charges would be wiped from my account. Please tell the collections agency that they should not be calling me for these charges as I have already sent in the modem. Please send me a confirmation that you have done this. This account was at 1300 Post Road, Fitchburg, WI 53713, Apt 101.

Phone number associated with account: [protected]

Thanks,

Riley Peckham
Desired outcome: ATT contacts the collections agency to wipe charges
Cell phone service
On aug 10 I called customer service with at&t, I talked with a representative and they told me I could get service for $40.00 a month, on aug 31 I received a bill for $122.49, the representative said nothing about any other fees, I called at&t to resolve the wrong billing and was given nothing but lies, they say all calls are recorded for quality assurance. I would say check the call and go from there.
Desired outcome: correct billing
phone internet service business account
The problem: unable to access online account; id & pswd not working

After spending over 3.5 hours on the phone with at&t customer service, 3 different times on 2 different days, I was once again hung up on (this time after 1.5 hrs) on hold.

Since I need access to the online account for paying invoices in a timely manner, I am asking that the account access info be reset as soon as possible.

I cannot waste more time on hold and still not have a resolve to this issue.

If we cannot resolve this I will speak to the retention department.

Please email your case # and response to: [edited]@yahoo.com.

Thank you,

[Edited} Apartments
Desired outcome: reset online account codes, ID & pswd
Phone Service/ Billing
June 2022, My wife went into the Broussard La store to add a phone line to our existing account. We already had 4 lines and wifi box line. They added the phone line and convinced her to change our unlimited plan to their new unlimited plan because it was cheaper. It was not cheaper nor unlimited, my bill went from $380 to $1400.

I immediately called customer service and got nowhere with them(2hr call). The following day i went into 2 locations (4hrs) and finally got problem resolved. They credited my AT&T account (not my bank account) $995 and put my account back to my old plan. At least I thought it was resolved!

August 30 2022 I checked my account and my bills are still outrageous($650). So I called called customer service (1 1/2 hr call) and got hung up on. I then went in to the New Iberia La location and got nowhere. They could'nt even access my account. I then called customer service again and they refused to put my account back the way it was. We did not ask to change our plan, we just wanted to add a line.

To top it off, after studying my bill, they have been charging me a Package insurance plan on all phones and also individual insurance plans on three separate phones. This is just unacceptable AT&T!
Desired outcome: Reimbursement and putting my plan back the way it was
Mishandled return of warranty item
Since February we've been battling with AT&T about a mishandled warranty return on a device (Samsung Galaxy S20FE).

Under BBB Complaint Case# [protected] (Ref#66-7935-[protected]-11-4100) Karie Long-Williams from the Office of the President (@ AT&T) failed to perform a full investigation into the lost/stolen device in question.

The complaint was never satisfied but the case was closed as resolved?

Now AT&T is trying to charge me $998.40.

It's nothing less than bullying, and we need someone to defend us from this tyrannical company.

AT&T needs to admit their error and take full responsibility for the loss/theft of their device which happened internally (within AT&T Returns Department), and adjust our bill to a $0 balance.
Desired outcome: Adjust our account balance to $0, and never contact us again
Internet
I signed up for AT&T internet through Costco. I was unable to install it myself, so a tech came out. It would require rewiring and the tech could not do the rewiring. I returned the equipment to him and said to cancel the service. He said he would. Two weeks later I'm still receiving bills. I called AT&T and cancelled the service again. I was assured that there would be no charge on my account. I continued to receive bills. I called AT&T again and cancelled again and was assured there would be no charges on my account. I was also told to call their dispute department; I was given a non-working number; I called three times and it was a non-working number. By this time I had already spent several hours dealing with this, I just gave up and disputed the charge on my credit card. To date, AT&T has not responded to the dispute and has sent me another bill for services I NEVER received and cancelled three times.
Desired outcome: Remove the charge from my bill. My balance should be $0.
att land line
We have been without the use of our land line since July 27, 2022. I have called many time to try to get a resolution and so have our neighbors. The person on the line keeping telling us we have a problem but can cannot give us an update. One neighbor called they told her she needed to talk to the manager and hung up. We have had att for all of our 56 years married and never had this problem. We have cell phones but we have to go outside to get service. Thank you
Desired outcome: fix my land line phone
ATT U-Verse
I ordered ATT U-Verse internet service in March 2022 via internet order (I have full documentation for everything.) I was offered 4 incentive/rebate cards totaling $450 - what a great deal and reason to try Att. I received 4 emails in a week detailing how to 'claim' my cards, which I responded to. I received more emails acknowledging my completion of the steps. I received one card for $50. I called, spoke to about 6 people over two hours, offering complete and full ATT documentation, and was told the other three cards would be received after the first bill was paid. As of August 26, 2022 I have paid all bills on time, and still no cards. After about 2.5 hours today and multiple transfers, I was told they 'cannot give me the rebates because it's too late/over 120 days.' So, I asked for a remedy for the $400 owed to me, such as an account credit, or they can cancel my service and I will go with a competitor. The 6th person or so I spoke to rudely chose to lose my business. I am very disappointed in ATT. This company seems to lack integrity.

#ATT

#ATTUVERSE
Desired outcome: $400 owed and reconnection of my service.
Internet
6 most ago they conned me into a business account for internet only at 3 times what other companies charge due to our countryside location. It sucks! Up, down, up, down... They "throttle" it to death. Don't even bother to call them, the business account department contact number is with trump's classified papers in florida! By the time you have repeated the same account #, phone #, pin# & name 6 times to 6 different people you have rightfully earned a place in heaven. Do not sign with them, they don't care if you can't run your business on a daily basis... They don't lose money like you did yesterday!
Desired outcome: Shove their business up to no man's land....I want my money back!
at&t's fiberoptice lines installation
Due to the installation of the AT&T Fiberoptic lines, we have incurred much damage and destruction as well as astronomical bills from our Water Company and our Plumber and we need this matter resolved. We have been going back and forth since day one. When the AT&T hired contractors started this process earlier this year, it has been one big catastrophe after another. It first started when the conduits or pedestals were put in. The contractors hit our water line causing a disruption in our water service. I had to take time off my job to contact the water department to come out to restore my service only to be told that the contractors who dug the trench in my yard causing the disruption. That was the first mishap...Fast forward to June 23, I get a knock on my door from the Water department stating that our line was hit causing our water to continuously run for about 3 days. They had to shut my water off to keep us from incurring an astronomical water bill. We had to go without water until we could get a plumber out to determine what happened and find out where the problem originated. Our plumber had to contact "The Locators" to come out and mark with different colors where all the lines where so that the plumber could dig to repair our lines. During all this time, of course, we still have no water. Because I work from home, this was an extreme inconvenience. Once the plumbers found the culprit, it was also discovered that our sprinkler system was busted in the process. In order for us to even get our water services restored, our plumber had to fix the culprit and completely repair our inground sprinkler system resulting in our having to pay $2000.00 for something we never authorized from the beginning. No one informed us that this was going to take place or how our home was chosen for this process. My husband and I are the consumers and we feel that we have been totally railroaded and caught between something that is an ongoing problem. We now have two astronomical water bills that we are having to make arrangements to pay due to all the other expenses from this unfortunate incident.
Desired outcome: We desire to be reimbursed for out of pocket expenses we incurred due to services we never asked for or authorized
Store at tomball and representative from loyalty program
I went to the Tomball TX store, 08/21/2022 located on 2920 and spoke with Chris about upgrading my sons cell phone. He spoke to use about a faster internet and direct tv. When he was entering my information he pulled up my old last name Kyzar and I told him my new name is silva. He explained I qualified for a discount as a new Mexico state university employee and I just needed to upload my offer letter or paystub. I attempted to upload my letter and received an error message my last name did match the last name on file with AT&T. I called customer service who told me I needed to contact the store since they scanned my legal drivers lic into the system with the last name Silva and that I could not change my name for two weeks nor would I receive the discount. I called the store who said I had to come in which meant another 30 min drive one direction. The store called me back and said the manager could do the name change. I uploaded the documents again and still the system would not accept my last name. I sent an email to the department on the email asking for help. Today, 08/22/2022 a rep came to my home upgraded my internet and was great. A few minutes later a woman from AT&T arrived to check on the service from the Technician. She told me to call [protected] and ask for loyalty. I qualified for a 25% discount on my cell lines because I streamed other services and had internet. I call and spoke with Lusian who continued to yawn over and over during the call . in the middle of the call. After nearly 30 minutes of the run around he came back and told me I needed to contact uverse. I asked for a customer service number or email to send a formal complaint he refused to provide the number and continue to tell me I needed my uverse account or internet account. I am behind upset and angry that no one seems to respect my time or feel I need to be treated as a valued customer. I want to know how to get my issue resolved and Lusian needs to be looked at and the call with me reviewed. The call was in appropriate on so many levels.
Desired outcome: Name change, discount applied to account and apology from Lusian
Collect Your Trust Badge
Be recognized for outstanding customer service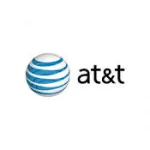 AT&T

contacts
We are here to help
19 years' experience in successful complaint resolution
Each complaint is handled individually by highly qualified experts
Honest and unbiased reviews
Last but not least, all our services are absolutely free