American Express complaints
343
American Express
-
Amex Pre paid cards
Was checking out in a store and went to use a $200 prepaid Amex card and found the balance was one cent.
Went on- line and found a $.99 charge was made on 7-11-21 at a gas station in Colorado and a $199.00 charge was made on 7-12-21 at a liquor store in Colorado. I live in NY .
Called Amex - CSR told me nothing can be done. Supervisor said the same. Was told I would need to dispute directly with the gas station and liquor store.
During the long hold period, I checked a $100 gift card (still in the envelope it came in) and found that $81.34 had been charged in a gas station in Denver Colorado.
The CSR and supervisor insist I am out the $199.99 and $81.34.
Apparently, someone in Colorado has accessed Amex gift card data base to be able to have the card number, expiration and security code for the gift cards -- this was not a concern to the CRS and supervisor.
A manager is supposed to call back when available.
Desired outcome: Would like full reimbursement of the $199.99 and $81.34.
This review was chosen algorithmically as the most valued customer feedback.
Refund money of 3340.00 dollars that the service keep locking my card and have spent five days hour upon hour to transfer access ATM and ext.what type of actions I need to take to get my money. This is unacceptable upon consumer services.OmG I BELIEVE THIS COMPANY IS A COMPLETE RIPOFF
Read full review of American Express
American Express
-
Platinum Card
I'm a Amex business customer for the past 10 years I charge each month around 300k and I have never missed a payment, but all of the sudden without any notice they cut my spending limit to 100k, which is now putting my whole business at risk. Be smart don't start your business based on Amex, it's harmful for your business and they have no-one there that is interested to help you succeed
American Express
-
Serve pre-paid AmAx card
I called customer service about my two $500 Serve cards that I have been scammed with and gave them all the information they requested, but I received an email indicating charges are valid and they can't dispute the charges.
It's unfortunate for the company this old with lots of paying and unpaying members and having insurance to protect its member's customer service is Zero.
I hope the CEO sees this complaint and moves his finger to fix my problem, that I shouldn't lose $1000 on a scammer that they don't want to follow up.
Desired outcome: No follow up resposes
American Express
-
Their Website doesn't work---
I get these messages that I need to pay my bill but when I go to their website and try to login---The site does nothing---and tells me that I should try again later
I do--2 and 3 days later and get the same result---
How am I supposed to quickly and efficiently handle this--or should I just move no with a different card and jettison this poor setup?
Desired outcome: Fix their website---or stop charging me for late payments---!!!!
This review was chosen algorithmically as the most valued customer feedback.
Call the 800 number on the back of the card in witch I have Loaded Federal Tax Refund and are unable to get the money off, for 6 months now. There is no person to talk to .. Jim Lopez [protected]
Read full review of American Express
American Express
-
Refund on credit
I logged in to the Amaerican Express website by entering my ID and password. I saw a large credit that I did not know about. I requested a refund however on chat they ask me for a bunch of confidential information. I regret I gave him some security information about me. The chat person refused. He said that they will hold the credit for three billing cycles (three months). I demanded they should pay interest on my credit at the rate of 24.25%. No answer from the chat person. Finally, I decided that I do not want to give any more confidential information to the chat guy. He may be sitting in India where you cannot trust people hired at a cheap rate at the call centers.
Desired outcome: Refund of my credit without delay.
American Express
-
Request for Refund for Prepaid Gift Card
American Express send me a postcard stating there was an unused balance on a prepaid gift card. I called and then sent information they were requesting. After months of no response, I called again and was told they would reprocess the request. Finally about 4 months later, I received a request letter dated Sept 10th, 2021 stating they needed more information to verify my address - a copy of a utility bill and a govt issued ID. The envelope had a postmark date of Sept 14, 2021. The letter stated if they did not receive the requested information back 10 days from the date of the letter, Sept 10th, they would consider the matter closed. So, they waited 4 days to mail it, and left me with two to get them information to them...It is impossible. Further, when I called them they said the 6 digit reference number on the letter needed to be 8 digits, and they could not help me! They even told me the Gift Card dept has no office in Utah, as noted on the letterhead. And, there was no telephone contact number. They clearly want you to get frustrated and give up.

The department is American Express Prepaid Resolution Team
Customer: Cara Clancy
Reference #: 895560
Desired outcome: I just want my money returned as they offered to do so in their original letter to me.
American Express
-
Unable to access money after lost card
After I lost my AMX SERVE card, I attempted to contact customer service regarding my account. there's NO customer service! Online there is neither live chat or an email contact, on the phone there are only recorded messages. When I put in my ssi # it pulls up a card that's been closed. After digging thru old paperwork, I finally found a # I could put in to get me through. To transfer to a bank account it has to be linked by inputting the amounts of two !micro deposits. On my end the deposits aren't showing up, on their end they say my account is linked and that it's my bank's fault. I'm going to have to make another trip into the bank and call from there. In the meantime they've pretty much high backed thousands of dollars of my money that I need but cannot access. DO NOT USE THIS CARD!
Desired outcome: My money transferred
American Express
-
AmEx credit card secondary insurance
In April 2021, I rented a Hertz vehicle using my American Express Delta Skymiles Card. One of the benefits is to pay fees not paid by the primary insurance company in case of an accident. In my case, it was a comprehensive claim due to the fact several deer darted in front of my rental and I hit one. I filed a secondary claim with AmEx for the $500 deductible not covered by insurance. All communication was via email.

AmEx asked for all sorts of documents and I requested both USAA and Hertz to provide everything AmEx requested. AmEx wanted the most documentation, even more so than USAA. Initially, the $500 claim was paid. Then, AmEx asked for yet more documentation. I was able to speak on the phone to everyone at USAA and Hertz. Both were perplexed by the constant requests for documents that did not exist. I attempted to speak with AmEx, and left messages, but there was never a live person to talk to. Eventually AmEx took back $279 of the paid $500 due to lack of documentation.

You never know how good insurance is till you have to use it. I will NEVER USE AN AMEX CARD AGAIN when renting a vehicle. They were high maintenance and non responsive. I have moved to another card for my vehicle rentals, which is around 3-4 per year for pleasure.

They are called American Express Assurance Company, and they are a total train wreck. Claim number [protected]
Desired outcome: Either pay my claim in full ($279) or have the decency to explain directly to me via a phone call the efforts you made to obtain the documentation. USAA was clear saying you asked for things that do not exist on the planet.
American Express
-
Bonus
I was told my an American Express customer service representative "I'd request you to kindly make the purchases to meet the amount as soon as possible" after asking if I could still receive the bonus even though it was past the due date. This was during COVID-19 which they were offering extensions, I was given an exact amount I had to pay off by the representative. I paid that amount which I never would have wasted if I wasn't told I could still receive the bonus and never received it. I was told my case was closed and there is no will in trying since it will just get closed again. I was told since there wasn't a given date set by the representative, that they went with the original date given and I would not receive my bonus. Apparently the extra days they give is 10 ending on the day I had this conversation. I was told that day I would have extra days and was requested to make the purchase. I have the pictures of the conversation and do not think that is fair. I even asked twice to verify and make sure. You would think a big company such as American Express would and could resolve a problem that their own representative started.
Desired outcome: I would like to receive my bonus
American Express
-
Cancellation of Credit Cards without Notice and Stealing the 90K Hilton Honors points I had
On Thursday July 26, I received an email from AMEX stating they were closing all my accounts. No reason was given. I assumed it was because of an automatic payment that was set up with a bank account I am no longer using. The three accounts all had balances on them. Initially I couldn't even pay the balances and then the next day I could. I have paid off two out of the three and will have the third paid off in a week. Honestly, even if they gave me my account back I don't want it. After being treated like trash I prefer working with my credit union where they actually reach out to talk to you and ask questions instead of just randomly cancelling your account. My beef is around how they stole 90K of Rewards Points for Hilton. I have a reservation coming up in October that was going to use those points. So they have screwed me multiple ways - I have paid their fees, I have had a rude awakening and I have had my reward points stolen. So looking forward to a class-action lawsuit against this company that uses customer service representatives in another country and doesn't even care about service, much less customer service.
Desired outcome: Reward points returned
American Express
-
American Express Pandemic Relief Program
American Express offered a pandemic relief program for customers. I entered a 12 month relief program that Amex stated I would not be penalized for. I just completed the program and Amex ended up decreasing my credit limit over 6000. I called and they admitted they decreased my limit because of the pandemic program even though they said I would not be penalized. They will not return limit back to original amount. I did nothing wrong except enter an Amex pandemic program for help. Why would Amex do that?
Desired outcome: Return limit back, be ethical with customers
American Express
-
Baggage charge
I applied for a Delta skymiles American Express card. One of the perks is first baggage free for myself and those that fly with me. When I did online check in, I was charged. I called American Express and I was told this charge would be removed by the billing cycle.
Unfortunately, I was charged snd I called customer sorry. It was not removed. The reason I applied for this card was the perks.
Desired outcome: Charge removed
This review was chosen algorithmically as the most valued customer feedback.
I saw an offer giving an additional 80,000 points for applying/using a new Hilton American Express credit card. The website noted I needed to be a Hilton Honors member and asked for my Hilton Honors ID number - I applied for this card and provided my Hilton membership number. The website indicated I was approved and would receive the card in the mail. When...
Read full review of American Express
American Express
-
Improper charge back
American Express did a charge back on my card and still after giving them ample evidence that the contractor and roofer was unlicensed, did not get a permit with the city, and did the work on a historical building, they still sided with the customer. I have since stop taking and using their cards. Case [protected]. American Express has already lost what they took out of my account by me not taking their card, and now even more because I won't USE their card again.
Desired outcome: American Express goes bankrupt
American Express
-
I want my money!
I told Amex to close my account in March. They said that they did. Several times I asked them to send me my money. They haven't and now ignoring me. They owe me $1, 678.40!

Here's your weekly account snapshot for your Amex EveryDay® Card from American Express
As of Sun, Jun 13
Statement balance:
-$1, 678.40
closing date Thu, Jun 03
Recent payments & credits:
$0.00
Recent charges:
$0.00
since Fri, Jun 04
Total balance:
-$1, 678.40
Payment due:
$0.00
American Express
-
Credit card
Please take note current and future Amex consumers.
I wanted to summarize my unfortunate situation where Amex refused to honor one of their Amex credit card products' welcome offer when the online application successfully went through with offer confirmation from Amex representative at time of application. On top of that, I also received solicited application offer for the same card that was mailed to my physical home addressed to me from Amex at time of application. Since then, I met all requirements by now and only then Amex is telling me that they will not honor the offer. Spoke to multiple Amex reps since the complaint where they claimed investigation was done and that decision is final that they would not honor it without valid and detailed explanations despite their mistake and misinformation during my application and failure to explain why only now months later am I told I don't qualify for it. They went through the recorded phone calls and confirmed/admitted the mistake made by Amex rep and said that they will improve their coaching in future. Amex did not show any remorse and did nothing else to compensate for the mistake they caused that significantly impacted my situation. I was denied a subsequent request for further investigation and escalation.
Desired outcome: Reasonable explanation with thorough investigation
American Express
-
Closed optimum account
To Whom it may concern,
I have been trying for months to pay a closed account. I have talked to 4 of your customer service people and billing and managers. They all tell me that they will send me a bill for the closed Optimum account. I was supposed to get a bill in 7 to 10 days, which I never received. I wait 14 days just encase the mail was slow and then call your customer service people again.
Here is the point: do you want the money or don't you?
Before I will send hours on the phone with no results again, I will put the money in escrow. The amount is over $10,000
Daniel L. Miller S/S last four 7762
American Express
-
Travel insurance
I have multiple charges on my American Express blue card for travel insurance even though I selected no each time I travel. I found this out by looking at my statement for something else. I did not sign up for any travel insurance from Amex or anyone else. I called to report fraud for the insurance charge when I noticed it on my card and was told this charge was from American Express. I was flabbergasted. I have charges for both flight insurance and baggage insurance. I was told that I must have signed up for it. When I told them I did not. I was told repeatedly that I must have done so. I requested a refund and was told this was not possible. I asked why I have never received any notice saying I signed up thanking me or other wise and of course the American Express agent could not tell me how I signed up or even the process on how to sign up.
There are approximately 5 or 6 charges for both flight and baggage insurance. The charge does not show up on the ticket. But it mysteriously shows up on the statement. If it showed up on the ticket I would have noticed and refuted it immediately. I'm shocked that Amex is telling me that I did sign up and that I am not entitled to a refund.
Desired outcome: Refund cost of service that I did not sign up for
We are here to help
16 years' experience in successful complaint resolution
Each complaint is handled individually by highly qualified experts
Honest and unbiased reviews
Last but not least, all our services are absolutely free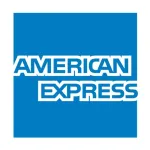 American Express contacts