American Express complaints
330
This review was chosen algorithmically as the most valued customer feedback.
I opened an account on line one 8/7/20. I made transactions over the next 3 months and then on 12/18/20 I received a letter saying that my account was closed saying that they believed it was opened without my authorization. I NEVER received any notification prior to this that there was any question as to my identity. I had $500 in the account at the time...
Read full review of American Express
American Express
-
Closed account money help
Almost a year ago now, American Express Serve made the decision to close my account, however, the balance remaining in my account was never paid to me.

I have repeatedly asked to have my balance settled, and as of today, that has not been done.

This is now a 10th Request!

The Failure to send my account balance has resulted in filing a compliant with: BBB and FDIC,

Routing Number: 124071889
Account Number: 62101 2609 2336

Respectfully,

Jacqueline Perrie
Desired outcome: Pay the money owed to me
American Express
-
Gold credit card
Received a email that, my 3 years old gold card, which was a life time free card, will be charged if I retain it, at least prostitutes have some ethics, how can they offer a card as life time free, and charge after 3 years, that too during this covid period, most worse people on the earth to rely on, stay away from these not loyal, unethical brutes..
American Express
-
Small business $5 cash back
The promotion was suppose to give us $5 back on $10 spent through Sep.
We were not seeing half of the promotion businesses they had on their site on our card.
Called Danielle in CS and was told my card was not registered. But husband's card was. We have one account that I pay each month so I don't get it.
We want our $25 cashback for my card use.
American Express
-
Credit card
I filed a charge dispute with a ticketmaster charge. Ticketmaster told american express I would be given the option of a refund in 30 days so it was denied. Over 40 days later I filed another dispute citing the evidence that ticketmaster automatically shuts off my chats and the automated system will not take my phone calls. American express. American express refuses to take calls or contact me regarding. The dispute team has to be severely incompetent or involved in fraud.

Matt
504 228 0765
[email protected]
American Express
-
bluebird card
Transferred all money from savings to main account. Drove to atm within ten minutes and account had been locked. Went outside to call my card and Can not get through to a live rep. On hold the first time for over 3 god damn hours! It has been going on for 3 days now! All money is on that card. Can not even buy the things my family needs. I am getting really pissed off with these people! No way people can be calling that much. Unless they locked everyone's accounts. My stimulus money will be going to this card as well!
American Express
-
serve card accounts being locked
Hello I have been trying to contact customer service serve for 3 weeks now to unlock my serve card to get my irs refund to no avail. I have called the bogus number on the card and waited for hours and days for someone to answer but then get disconnected. Here is the number so you can see for yourself. 1-800- 954-0559 and the other one we were given by a amex rep is 1-800-927-0597 and it has been disconnected. There is a Facebook page that you can read with 5.2 thousand people who are angry and becoming irrate with them because they are locking their card accounts and not answering the phone 😡 number given to help us or them. They feel that their money is being stolen since amex locked their cards. Their stimulus checks from the government and IRS refunds were forced to be put on the serve card instead of being deposited in their accounts. Please help us. They need to be held accountable.

Thanks,

Charlene Key
American Express
-
Collections letter
Dear Sirs,

I received the attached letter on March 30, 2020 the day the amount referred to was charged to my bank account. I tried calling but the phone # in the letter but it does not does not work just silence.

In light of the governments forced closing of my business my income has dried up.

I am seeking assistance in delay payments until my business can resume.
This review was chosen algorithmically as the most valued customer feedback.
Problem: Insensitive and Incompetent Workers Day one: Ms Meg in the Philippines submitted the replacement card to be sent by mail which I would get in about a wee. When I asked her to send it by Fed Ex, she stated "I have already put the order in." I was still on the phone at the time. After speaking to Mr. Damon (supervisor), I was told that i would...
Read full review of American Express
This review was chosen algorithmically as the most valued customer feedback.
My father passed away on 11-04-2019. He had a platinum Delta American Express card that we did not find until recently. I called their Deceased Member team and had his card shut down. When I asked about the yearly fee, that was charged to his account in December, I was told it would not be refunded. It's obvious he never used this years benefits and the fee...
Read full review of American Express
American Express
-
Credit cards
I had two credit cards namely the "everyday and the Platinum Delta Card. I had very good and responsible utilization of those cards, untila temporary set back came up and the accounts were closed. I knew I could pay them it was just a matter of a short term situation and I came back strong.

I attached a copy of the escrow's company's check numbers and amounts to cover paying the account under a payoff term. Unfortunately, America Express turned around and hit me by passing along the account to a company by the name of "Glatestone" with a file number 17-193360284. Who just keeps on sending nine payment reports to the credit bureau, that is by the way, just digging me deeper into the ground.

Where and when will this gouging stop?
This review was chosen algorithmically as the most valued customer feedback.
I wished to stop the American Express corporate to keep on promotion their service in international and excellent. They are scan and fraud, they use the card user as their asset and when card user ask for assistance, none of the service has provided but kept on damaging the credit of the user and the card company. They stopped and edited the website like...
Read full review of American Express
American Express
-
amex travel
Trip id 3217-7092 [incident: 190727-000567]

I am not an american express card holder but I absolutely hate your company and amex travel. You have the most incompetent customer service and i've been screwed too many times with your foolishness.

First, I booked a flight with my mother's points from her american express card. My flight was booked but I had to change the date soon after. I paid the change fee with my card, not my mother's card, for the new flight. I thought the flight was made but when I got to airport, no flight! I called amex and they admitted to the mistake on their end but I still had to catch a flight that day. I paid with my card for a new flight for my daughter and me that was in total $1150. The rep that I spoke to told me to do an incident report to get reimbursed the money that I paid out of pocket, with my card. I received an email from a supervisor that stated,

"dear mr. Austin,

We processed a credit back to you on trip id 3217-7092. You should be receiving $575.00 ea for 2 tickets, total of $1150.00 back to your original form of payment within 2-5 days.

We appreciate your patience while we resolved this.

Sincerely,

Marjorie r.
Supervisor/service excellence
800-297-2977"

When I inquired about the reimbursement I was told it would go back to my mother's american express card and not mine. I can go on about how many people I spoke to but I will let you research with my trip id and incident report. It is too long to explain because I think all the supervisors there are incompetent in addition to the other reps. I have never dealt with an organization as bad as amex and american express in general. You could probably care less about what I am saying but I hope your organization fails.

Karl austin
Karl. [email protected]
American Express
-
Refund
As a Platinum American Express member I used the AMEX travel website to book a trip for me and my friend to Dubai on June 17th for $1628.12 each round trip. When I booked the trip, I realized that the 2nd leg of our return flight was incorrect and I called within an hour of booking to have it changed to the correct flight. After holding for over 1.5 hours I spoke with the customer service team who said that since it was in the 48 hour window, that they would courtesy cancel the flight as this was a package deal and that I could rebook the flights. They told me that it would take 10 days to see the refund on my account.

After I didn't see the credit applied to my account I called in July 7th to see what was going on with the refund. They then told me that the initial team that processed the request processed it wrong and that they would have to review the call to see what happened as I should have had the funds back on my card by now. I receive a case number for this issue. They said that it would that the flight had been cancelled and that I could check with Delta to see that it had been cancelled. I asked when was I going to receive the refund so that I could rebook the flight and the said give them 48-72 hours to get this resolved as it had to go to a manager and that someone would reach out to me.

Within this time frame I didn't receive a call back nor the funds. I called back in on 7/14 and asked for an update and everyone said that it still hadn't been processed. At this point, we are 1 month in to trying to get my refund. My trip is scheduled for 8/9 and my flight hadn't been booked. The manager said that he would escalate this again and that I should receive my refund for my flights within 2 days as they reviewed the call and that the mistake was on their end.

Those 2 days pass and there isn't any refund. I call back into AMEX to get an update and this issue is escalated for the 3rd time as no one has followed up. He told me to book the flight with Delta directly, which I did, and provide the difference in fair cost so that he could escalate the issue to the highest level with American Express as he nor the the next few superiors above him could approve such a large difference in fair. The flights cost an addition $2900+ to book at this date and he would see if they would reimburse me for this difference due to their error. He said it usually take 2 weeks for them to review such request, but someone would reach out to me once that occurred. At this point I still hadn't received my original refund and now I am out of my pocket $8856.71 for an error that they made on their end.

Two weeks pass and still no answer. On 7/19 I receive a refund in the amount of $151.40 from AMEX call back in 8/1 to get an update on what is going on as this is now a month in a half since my initial request and I have received only $151.40 of a refund. I call and speak to a very pleasant associate who tries everything that she can. I ask to speak with a manager and she says no one is in. She asks me to call back in an 15 minutes, which I do and they tell me I need to speak with Mark or Matt who was processing the refund, but he isn't in until the evening. I ask to speak with a manager that can assist as this is now very frustrating and ask for someone to call me back that day. I speak with Haley in the CPZ (Associate #73403). She informs me that they are going to refund me roughly $2200 for this inconvenience. I ask her about the difference in fair that I had to pay due to their error and she states that this cannot be approved as this was a courtesy waiver. I asked her why then would they ask me to provide the receipt if this wasn't an option. She states that it isn't in the notes about this additional credit, which is untrue, because everyone before her saw the documentation that stated the additional $2900 credit. I ask to speak to someone above her, whom she says there isn't and that she is the only manager on the desk at this time. I stated that that just couldn't be true and she adamant that there wasn't anyone. She stated that she could escalate to next level but the $2200 wouldn't be refunded now as this was another dispute. I explained to her that this has been going on and that this wasn't anything new and she would not hear it. She told me that it would take an additional 72 hours for me to hear back from someone above her.

My issue is had this been back on June 17th when I originally booked the trip, I would gladly understand not compensating for the difference, but the negligence during this entire process has now taken this a month and a half out, with no resolve and my original refund is still not processed has cost me significantly more than had I booked this outside of American Express Travel. I really don't understand how my original refund was not processed and won't be processed until someone reaches back out and tells me that they will need to escalate this issue yet again for the 5th or 6th time. I pay my bill each month with no issues and I am being treated very poorly from a company that is supposed to care for their members.

I am requesting that AMEX process my original refund $2200 and compensate me for the $2900 overage that I paid in excess to purchase this ticket outright, which was offered as a solution from their team.
What's with the following? It doesn't look legitimate to me.

-------- Forwarded Message --------
From: 22 2019
X-Account-Key: account3
X-UIDL: 1553787372.409870.p3plgemini05-09.prod.phx.0505227008
X-Mozilla-Status: 0001
X-Mozilla-Status2: 00000000
X-Mozilla-Keys:
Received: (qmail 56595 invoked by uid 30297); 28 Mar 2019 15:36:12 -0000
Received: from unknown (HELO p3plibsmtp03-06.prod.phx3.secureserver.net) ([68.178.213.105]) (envelope-sender ) by p3plsmtp05-04-25.prod.phx3.secureserver.net (qmail-1.03) with SMTP for ; 28 Mar 2019 15:36:12 -0000
Received: from fed1rmfepo203.cox.net ([68.230.241.148]) by CMGW with ESMTP id 9X4dhGa9ns05f9X4dhWT1f; Thu, 28 Mar 2019 08:36:12 -0700
Received: from fed1rmimpo109.cox.net ([68.230.241.158]) by fed1rmfepo203.cox.net (InterMail vM.8.01.05.28 201-2260-151-171-20160122) with ESMTP id for ; Thu, 28 Mar 2019 11:36:11 -0400
Content-Type: multipart/alternative; boundary="===============1452470394=="
X-CT-Class: Bulk
X-CT-Score: 5.00
X-CT-RefID: str=0001.0A090209.5C9CE513.0041, ss=3, sh, re=0.000, recu=0.000, reip=0.000, cl=3, cld=1, fgs=0
X-CT-Spam: 0
X-Authority-Analysis: v=2.3 cv=J8keEzvS c=1 sm=1 tr=0 p=1bt6eDWDCaQA:10 p=dBj7ZbuP7w3AqDl0rK8A:9 p=b2j-QXwYAAAA:8 p=QvP03ILfwjicBdFB:21 a=M9pEo90hnXTP+H51j+1u1A==:117 a=M9pEo90hnXTP+H51j+1u1A==:17 a=fmD_JHji_u0A:10 a=KXl77lDgDEgIEtoqJYcA:9 a=wPNLvfGTeEIA:10 a=1XWaLZrsAAAA:8 a=2zJYuC2nAAAA:20 a=Fp2y7aqCAAAA:8 a=ethBBAk5AAAA:8 a=_W_S_7VecoQA:10 a=SYZd2TCnOGUA:10 a=-FEs8UIgK8oA:10 a=NWVoK91CQyQA:10 a=1SKPvBJ8Z0ffKDdsPI0z:22 a=IkYNczMCuyfaQHyAPtvO:22 a=Fjct1XNv3_K4xPInrQSw:22 a=HH7FIXwXL_sUf1zzYxQd:22 a=p-dnK0njbqwfn1k4-x12:22 a=MURpYVOlrLSSKvKaDb7l:22
X-CM-Score: 100.00
Authentication-Results: cox.net; auth=pass (LOGIN) [email protected]
MIME-Version: 1.0
Subject: Action Required!
To: Recipients
From: American Express
Date: Thu, 28 Mar 2019 15:36:06 +0000
Message-Id:
X-CMAE-Envelope: MS4wfHoaz6IGTTu69llQsrkUTr/qeYd31tfQ5e7WrlZ+aUZZDie52XBdylEH/ltXNHQMt1eYBrY32ZRzKn520xFaAuLCDH4W6HyGfoabsN/I4kz26G+Ldl0i xV2xRhVuvaHPuxjbwvzCE1g9jC+CnLPjyoqYd4/vC4z1skuxBKti2ka5wEkYj8pCuNKyJPRWZbpa5Q==
X-Nonspam: None

Card Art

Valued Customer,

We have limited your card activities and all your recent transactions are on hold due to incomplete account details. Please verify your details on our website today to ensure uninterrupted use of your credit card.

To update your account, Click Here

Provide your complete account information as you have it on file with us so your account be be fully updated.

Thank you for being our Customer

© 2019 American Express. All rights reserved.
American Express
-
Difficulty in talking to appropriate person regarding incorrect charges and credits by amex travel
I called the main platinum service number and explained the multiple charges and credits on December 13th and 14th for a trip I used point for. The amount was $616.40. There is a charge for that amount, a credit for that amount, and two additional credits for points. I don't understand the transactions. The original customer service person said hold and she would return. The system transferred me to another person who told me that she would transfer me to the correct person. I waited several minutes with no answer. I called back and tried again. Talked to Marie who transferred me to Tim. Tim put me on "a brief hold" and another person answered. Wanted card number, etc. I told him I was angry and wanted to speak with a supervisor. He would not without more information. My patience had been exceeded. I would like someone to contact me to explain the charges and credits. I also would like to know what are the options with my points when I cancel the Amex card. Thank you. Bob Tessler 650-278-6810
American Express
-
Platinum card replacement
I received a message on January 31 that there was a fraudulent charge on my card which would have to be replaced . I was told the replacement would arrive on January 4, contrary to the overnight promise . The person I spoke to was rude and unhelpful and refused repeatedly to connect me to a supervisor . In any event no card came and when I checked today I was told it had not been sent and would now arrive on January 8. I am bedridden and dependent upon my credit card for orders and essential purchases and thanks to the woman I spoke to on the 31st would have been without assured services for more than a week.
American Express
-
Complain
Hi Sir

I purchased American Express GlobalTravel card for 4000$ while I was travelling to USA. Card expiry date was 08/16. My cards having balance of around 300$ . I tried to withdraw amount before expiry date of my card but it was showing 0 dollar. I called customer care but they told since this is purchaged from India this will be settle from India.
After returning to India when I tried American express is telling they are no longer supporting GrovalTravel and below message is coming in their web site.
American Express is no longer accepting
new GlobalTravel Card applications and reloads
Any customers who previously held a Global Travel Card who needs customer servicing support should contact the American Express Global Customer Service team on 1-866-608-3762.

I tried to call many time on above number but looks number is now working. Can I get any help as its just cheating customer. If required I can provide my card and other detail.

CARD NUMBER 3747 810069 33744
Valid Till 08/16

Regards
Raju Kumar
This review was chosen algorithmically as the most valued customer feedback.
This has to be the most discriminatory company I have ever seen, just because my name is Luis Sanchez and a Latino Man it does not mean that you company can treat Latinos like second class citizens. GoDaddy is charging for services I have not used for many years yet this company has backed Go Daddy since day one, why because I bet you they are a Big...
Read full review of American Express
This review was chosen algorithmically as the most valued customer feedback.
I mailed to American Express 2 expired gift cards for $25 each. I was told that they would mail me replacements. Instead they send me a form asking for a copy of a utility bill plus a copy of a government issued photo I.D. and if they didn't receive this information within 10 business days of this letter(the letter was dated on Oct. 23rd and I received it...
Read full review of American Express
We are here to help
16 years' experience in successful complaint resolution
Each complaint is handled individually by highly qualified experts
Honest and unbiased reviews
Last but not least, all our services are absolutely free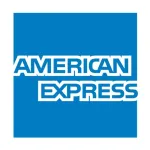 American Express contacts