AMC Theatres complaints
256
AMC Theatres
-
SECURITY OFCR. ON /5/2021
On 11/05/2021 i went to go see the 11:30 showing at AMC theater, 134 4th street #3000 San Francisco ca. 94103 Metreon, of marvels eternals .
I'm a AMC stubs premiere customer my number is 1102000004923335, I'm there if not every Friday every other Friday.
After the show the security guard falsely accused me of steeling drinks which is right in from as you come up from the elevator and he was extremely rude telling me not to come back.
I told a police Ofcr. Who was down stairs, he said I wasn't steeling anything and that he'd talk to the security guard i left the theater. If the we weren't meant to have as many drinks as we want then they should put the dispensers behind the counter. Why are the drinks there if we can't have them when we want them ? i can be reached at 808 557 9939 or email me at [email protected] I'm Antoine Mahan.
Desired outcome: SECURITY OFCR NEEDS TO STOP HARASSING PEOPLE ABOUT THE DRINKS AND THREATENING PAYING PEOPLE THAT THEY CAN'T COME BACK TO THE THEATER AFTER THEY'VE ALREADY SEEN THE MOVE
AMC Theatres
-
Poor theater sound quality
The first 40 minutes of the movie Eternals no one could hear. Silent theater patrons, and still- the worst sound quality I have ever witnessed. We frequent AMC Grove City often, but this is the first time I left severely dissatisfied with the quality of the theater. I think it would be in the interest of your company to test the quality of the sound system on auditorium 6
AMC Theatres
-
manager Maurice on tickets October 29th 2021
I called AMC theatre on the movie Adamas family 2 you have a special running buy one ticket get one free. Maurice the manger very nasty on the phone would not assist me soon the seating or the ticket if I purchased on line or was this in person he laughed at me on the phone he should not e employed the world needs hard working people being nice to assist.. I told Maurice I was going to complain about him he laughed at me and hung up this is the way you read your paying customers I am putting this on you tube all social media im sure that other theaters would love tp have my money thank you for nothing Cindy ortiz
Desired outcome: I wanted my free ticket
AMC Theatres
-
Management.
I was harassed and threatened to be kicked out of the theater for eating with out my mask on. When asked about putting my masked on I complied but continuously threatened to be kicked out! I point yo others that were eating while my masked was on and no action was taken. No one else was told to put their makes on and threatened like I was. Talked to the manager. Refused to give me a name and refused to give me any information. Finally repeatedly asking for a name he gave Juan. And would right it down. Was no hell and brushed me off
AMC Theatres
-
The theatre and the staff
once again went to the theatre in freehold nj found the womans room filthy and not fit to use. this goes on week after week and we complain and nothing gets done. with covid these should be cleaned every hour. the teenage kids were running wild in and out of the ladies room it was a scene. they need a cop from freehold to patrol there on weekends. we told the manager and i said i was not able to use the toilet due to this. so i sat through a three hour movie and was misderable. what are u going to do about this. my name is sandra dior [email protected] i am a stubs member we were told to go somewhere else. nice right. i will be sure to tell everyone that they told us pretty much they dont care. 732 513 8919 thks
Desired outcome: clean up the place and hire a guard. stop raisong prices for seniors its hard emough and we have to deal with this there were four of us this week
This review was chosen algorithmically as the most valued customer feedback.
I attended the Amc theater in MT. Vernon Illinois, Sunday October 9th at 2 pm for the showing of Venom. IM outraged at the mask mandate, the employees and manager was very rude and inconsiderate. I had 5 adults and 2 children in the party. I was told to mask everyone up or we was to leave. my children have severe asthma and because of wearing the mask the...
Read full review of AMC Theatres
AMC Theatres
-
Movie experience
You have a fathom event happening for the movie after we fell. I'm complaining because it's theater AMC Woodland Hills did not have the movie ready to go so the 7 pm show did not happen. There is no excuse for this. This movie is only for 2 days and 3 showings. This was unfair to your customers who were in that theater waiting to see After We Fell.
You need to figure out how to add more movie times for After We Fell.
Desired outcome: More movie times
AMC Theatres
-
Service
Attended a 9pm showing of Venom. I ordered food at the stand and gave my seat B5. After waiting 45 mins no food came. I then left srat and went back to stand. Nobody was there, waited by the kitchen door. Someone came out and saw my receipt said D5. I was then told that the kitchen was closed and I couldn't get any food at that point. Was also told I could see about getting vouchers which is reason why I am sending this complaint.
Contact info 732 925 7773 /[email protected]
Thank you.
AMC Theatres
-
Total Experience at AMC 16 in Woodland Hills, CA
Went to AMC Promenade 16, in Woodland Hills, CA, today. Problems: No change when buying tickets, Snack Bar upstairs says No hot dogs(hasn't had them for weeks) only has pretzel bites, and No dollar bills for change. Pretzel bites were horrible, returned one of two orders, to them for refund, lady who gave me refund kept the receipt. When movie doesn't start on time, I looked at our tickets and see they've sold us the wrong tickets (for a different movie) so we missed beginning of the movie we came to see. Go to get refund for tickets, escalator is broken to go down and elevator is broken as well, I have debilitating arthritis in both knees, have to slowly walk down 2 fights of stairs to leave theater. Receive refund for tickets, but also notice They did have hot dogs at the other snack bar, on way out! Still out money for 1 large coke, 1 pretzel bites and 1 red vines candy. I am requesting a refund please, on those 3 items, that the first lady kept our receipt on. This theater needs to be closed down. I've never had such a horrible experience!
-Eileen Barnett
[email protected]
Desired outcome: Refund for 3 food items: 1 lg drink, 1 pretzel bites, and 1 red vines candy.
AMC Theatres
-
Customer Service
I submitted a two job application for AMC the day before. I was applying for the Crew position. I received a call a few hours later from what I assumed was the hiring manager. She asked two questions regarding my college status, and whether I was working at the moment. After answering these I was told "one moment" and the call was disconnected. They never called me back so I assumed it was intentional.
Desired outcome: Contact the theater and inform whoever is in charge.
AMC Theatres
-
Uncleanliness
I caught 2 movies last night at AMC Empire 25 IMAX theater. I usually only go to their IMAX, Dolby or Prime but last night I saw my second movie at auditorium 23 on 6th Fl. Shortly after movie started, my left arm got itchy. The space was a bit smelly too so I wore 2 masks. By the time I left my arm was very itchy and when I got home I realized I had 7 bites on my left arm. I will not be returning to that theater but I'd like them to clean better and check for bugs in the seats. I'm an AList customer so I'll go to another location.
Desired outcome: Deeply clean and check for bugs. I'll accept free popcorn as apology
AMC Theatres
-
Manager
I was using bathroom when fire alarm went off. There was no immediate danger as alarm was false. I was threatened in the bathroom by male manager to call cops on me if I didn't leave immediately. I couldn't being i was on toilet. Extremely upset over this. Amc theater at 6595 N. W. St. Brent Fl at approximately 5:00 pm. 8 /24 /2021. The other Manager Alexa agreed and said this was very unprofessional and rude on his part. She gave us 2 free passes and offered free drinks and popcorn when we return. Very upset i don't appreciate being threatened to have Cops called on me over using toilet.
AMC Theatres
-
Movie
My girlfriend and I went to AMC theatre, Milpitas tonight to try to enjoy a movie in "Theatre 10". It was apparent that the theatre was extremely hot and overly humid. Alas, anyone who was asthmatic or with an otherwise breathing issue should not be expected to deal with the humidity in the theatre/ It was definitely not appropriate; so, I went to an apparent apparent manager /supervisor, advising of the heat and that it was not appropriate, especially as a health hazard with all of the people in the theatre wearing masks. She said, " Yes I'll have someone check into that for you." I should have payed closer attention to her language because apparently that meant, " We don't care enough about you; or, the other people in the theatre to do much more than say that they will check in. Later it was still hot and humid so I went back down and asked them to please turn it on. The result was simply simply ignoring me. They never turned on any air conditioning. Later, I even called complaining one lady who answered after about 15 rings all for her to provide some lip service to my complaint and her response was that they were getting complaints by others recently about the same thing. News flash AMC you need to be accountable to provide adequate ventilation in the theatre, especially if you expect people already at risk for co2 poisoning by wearing masks to stay healthy. This should be a common sense measure at all theatres. All this and you have the gall to stay open when its either not working or a manager is trying to save on the budget? If the latter is found to be true I am sure willful endangerment would be something any litigious person could use to make a point! Also, all this in the middle of August without some sign indicating that customers can see a movie but at their own risk because there is not adequate ventilation!. One would think that your theatre must have it, since common sense would dictate that you have decided to remain open. Otherwise, the general public is just victim of a bad MBA at the top of AMC who doesn't give a crap about anyone/ Well, I have got to let you know, if this is the case close your doors because your stock will tank! Unfortunately, it appears that its more than likely that the latter is true because, upon calling, the person who answered the phone call started talking to someone else while talking to me while I was in mid sentence and she hung up without a disposition. This is why it's so east do conclude that you do have air conditioning, but you're too cheap to provide it until someone has serious negative effects.
Desired outcome: Company should make an autonomous business report to public health dept of santa clara county dept of health services and shut down until you have adequate safety and ventilation
AMC Theatres
-
Cleanliness
The AMC theater dine in at north point mall in Alpharetta, GA theater 7 for the Paw Patrol movie on 8/20 6:30pm showing - the theater was NOT cleaned after last showing! Completely disgusting on trays and food and napkins all over the floor. Especially with covid, aren't you supposed to be cleaning more often?! Terrible!
Thank you
Mandi Bearsch
[email protected]
AMC Theatres
-
The Unfairness of Working At AMC Theatres 15
I'm not looking for reployement at this certain AMC. I would like to share my experience of working there for 2 years. Working at this AMC was absolute tragedy. They are unfair to the coloured employees. One particular time, one of the employees (that have now quit and is Caucasian), used profanity towards a customer. The General Manager, Joshua Ellis, let him stay working there because in the employee words, "He understood his frustrations towards civilians since they're both retired from the Marines and the Army." Another reason, they are completely under kept with the sanitation levels. There are dead roaches everywhere in the building, rats roaming around the facility, and flying roaches in one of the theatres. They also have a problem with the sewage. The sewage water always come out in the concession stand (where all the food is located) and the General Manager does nothing to prevent it from happening. This is only a glimpse of what I saw before with our past General Manager, and now it's the same with their current General Manager.
AMC Theatres
-
Theater
I went to a movie at The Avenues in Viera, Florida on Saturday. It was the first time I have been out to do something in a long time. The draw was it appeared on-line that seating was reserved and it stated that you could order snacks ahead of time and pick up at a special location for less contact. First of all the seating only had a one-seat separation and this may have been because of the other people's preference, so no distancing, and as for the snacks we had to stand in the same line as everyone else buying tickets and snacks only to be served by a young lady who was not wearing a mask. Florida is now the epicenter of the Delta virus and it seems that your theater is not following Federal guidelines. Unfortunately, I will not be back to your establishment until the virus is under control.
Desired outcome: Theater to follow website notice of snacks in a special pick-up location and more distancing for seating.
AMC Theatres
-
Employee/ Customer service
I purchased a movie ticket on July 23, 2021 at the AMC Theater in Statesboro, Ga. to see the showing at 7:30pm of Black Widow. I also purchased a medium fountain drink. during the movie I needed to go to the restroom whcich i was in theater number four & the public restrooms were located just outside the door. There were no signs on the door indicated the restroom was closed or out of order. They were not locked or roped off. I opened the restroom and about that time a young man looking around 19 or 20 entered the women's restroom with me & even entered the stall. He was aggressive in nature & highly loud & stated I had to get out of the restroom that they were now closed. I tried quickly to explain I had a medical condition that hits my bladder suddenly & it was an emergency & I could not help it but I am a paying customer & I am in the right place to use the restroom. He would not back down & give me privacy to use the restroom. I explained I would either use the toilet or the floor I can not hold it & with him still standing in the stall I exposed myself & straddled the toilet & urinated in the right place. He then stated that he would call the police. He did make the call while he was in the stall with me. I went to find a manager in charge but he was no help. The employee followed me yelling if I had a medical condition it was no concern of his & I should take care of it at home. I felt embarassed & humiliated & discrimanated against. I felt harassed & invasion of privacy & scared that I was going to get arrested due to my kidney problems. I have filed my own police report with the Statesboro Police Department & tried several times to talk to someone at the corporate level with no results as of yet.
Desired outcome: I am owed an apology & i am having social anxiety due to what happened & will be seeing a doctor.
AMC Theatres
-
Service
I went to the AMC Theater 30 in Mesquite, TX on 7/23/2021. We purchased tickets #0121274150 in the reclining seats theater. My daughter's seat did not recline, neither did the one next to it. The theater was full other than the front row. The movie started and we didn't want to miss the movie nor sit on the front. We told the manager. They were very rude - Deborah and Bob. This was the second time that we have sat in seats that didn't recline. They said that the seats were unplugged. The seats were not cleaned either. My daughter had to wipe hers down with hand sanitizer and there was trash in my cup tray. This theater is not well kept. The ice is sometimes out along with the drinks. The last time I got coke, it came out green looking. But more than anything the customer service is horrible. They act as if you trying to get something for nothing. I guess you're suppose to go in and plug seats up, etc. they never apologized or anything. They didn't act like they even cared. I am a stubs member, A-List member, etc. I visit AMC all the time. Well, I used to before the pandemic. I just felt comfortable enough to start going back in June. However, I will not be going back to the one in Mesquite. Bob, actually said it appears you are not happy coming to visit us, so basically you don't have to come back. If this theater is representative of the AMC corporation, I need to cancel my membership and give my money to someone who deserves and values my business. Furthermore, there's no way to reach out to corporate for complaints. I didn't want a refund, but I think we should have received a complimentary pass for the inconvenience and a heartfelt apology. We purchase tickets in the reclining theaters for a reason. It is the theaters responsibility to ensure that they work. I can provide my AMC Stubs number, if needed. Thanks. My email is [email protected]
Desired outcome: Complimentary pass and an apology
AMC Theatres
-
Filthy Headings on some of your shows.
The statement which is now often showing up on the AMC is...

KEVIN CAN ...HIMSELF It is not difficult to understand how such a filthy heading for a movie is gross and ungodly. And of all things you show this filthy on Sundays of all different days in the week.

Why do you feel as though you are comfortable for this "Kevin Can" heading. And it seems as though you make that more than often on this particular heading. It is nothing but filth and I wonder how many others are as upset about it as me and my wife feel.

We have now stopped watching any of the AMC TV movies even though several of them are quite good. But why must you show that "Kevin Can" title over and over and over which ruins our possibilities of watching any more of the AMC movies.

You should took a hard look at such a stupid and filthy heading for a movie.

Patrick Williams
595 Little Deep Creek Road
Newport, NC 28570
[email protected]
This review was chosen algorithmically as the most valued customer feedback.
I purchased my tickets online, the website stated recliner seating. So I feel good about the seats being able to be wiped down. I get there and the seats are not leather and even worst they were filthy, yet the website states safe and clean. I could not enjoy the movie worried about what disgusting germs I was sitting on. I couldn't leave because there wa...
Read full review of AMC Theatres
We are here to help
16 years' experience in successful complaint resolution
Each complaint is handled individually by highly qualified experts
Honest and unbiased reviews
Last but not least, all our services are absolutely free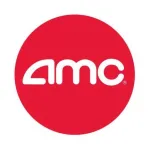 AMC Theatres contacts