This review was chosen algorithmically as the most valued customer feedback.
Dear Amazon, I sent you the below information and instead of acting on it you sent me the following reply: Amazon Thu 12/26/2019 10:11 AM Hello, We could not find a Seller Central account associated with this email address. For security reasons, we do not release account information to an email address other than the one registered to the account...
Read full review of Amazon
Amazon
-
amazon prime
I was conned by Amazon. Taken as a complete fool. The website guaranteed that I would receive 1-day shipping for free on checkout if I became a Prime member, but upon checkout, that was not an option. COMPLETELY FAKE. BREACH OF CONTRACT. ANOTHER DAMN LIE. The date of delivery was different after the order than prior to the order.
If Amazon does not want this to be entered on all all search engines and consumer complaint blog sites, as well as submitted to FTC, USPS, BBB, you must find a way to change ORDER # [protected] to be delivered before New Years Day (Jan 1, 2020).
This review was chosen algorithmically as the most valued customer feedback.
Hello my name is Tina Bowie i live in Indianapolis Indiana. On December 12, 2019 I ordered and paid for an Amazon fire tablet. The tablet was ordered to arrive at 2718 Barrington ave Indianpolis In on December 17, 2019. Not only did the Fire tablet did not come, When i spoke to other workers at the call center they gave me the run around on why i havent got...
Read full review of Amazon
Amazon
-
delivery system
I buy online for the convenience of ups shipping. For the second time, I have received e-mails from ups stating I was not home for a signature. Two adults were home all day, in both instances. In fact, the last time I was out front moving wood for most of the day. When attempting to contact ups, a robot informs me the package has been handed off to snail mail, and that a note was left by ups instructing me what to do. No note, no ups truck, no delivery. Convenience?
Amazon
-
amazon gift card
I have been deducted about 10.00 from my gift card - please restitute this.
The events went like this:
1. I order 3 books - but the order form - did nekton allow me to redirect 2 as gifts to other addresses than my own.
2. So I canceled them.
3. I then ordered 1 of those 3 books for just myself.
The credit worked - but was 10.00 short of the total on the credit so I shovel have 10.00 left (about).
4. I then tried to order another book as a gift - but the card did not give me a 10.00 credit.
Please restitute this missing 10.00.
Haresh Kirpalani at:
[protected]@email.chop.edu
This review was chosen algorithmically as the most valued customer feedback.
Today, I found my prime package tossed on the ground, behind my mailbox. It was in plain sight next to the sidewalk, and I'm amazed someone didn't steal it. It was NOT placed in the mailbox, and the delivery person was obviously too lazy to walk it to my porch and place it securely out of sight. This is UNACCEPTABLE and the delivery person/service should be...
Read full review of Amazon
Amazon
-
delivery driver almost hit me, son, and dog while walking
An amazon delivery driver in a brown sedan almost hit my son, dog, and I while driving very fast through an apartment complex in Apex NC on 12/18/2019 at approx 335P ET today. The driver was driving fast and went around speed bumps in the complex and as he swerved around the speed bump, he missed us by about 3-4 feet as we had to take a quick step back. I yelled at him but he actually sped up and drove out of the parking lot. The delivery area he was in was on Creek Glen Way, Apex, NC 27502. It was a male with black hair in a brown older sedan. Robert Mullen [protected]
This review was chosen algorithmically as the most valued customer feedback.
I order this item on Nov 29 2019, is was on special and for a good price. Need to update my old 2 gen. fire stick so I could download new apps. I traded in my old fire stick and received a $5.00 credit plus a .99 gift certificate toward the purchase of the 4k fire stick. That the good part! Now I've had three delays in receiving the 4k fire stick. I've sent...
Read full review of Amazon
Amazon
-
books
Following ordered items not received yet.

1) P.O. No. D01-[protected] (Prans and Pranayam)
2) P.O. No. D01-[protected] ( Reverse Parkinson's Disease ) - Not getting printed nor received hard copy
3) P.O. No.D01-[protected] (Yoga Nidra) Not getting printed nor received hard copy
4) P.O. No.D01-[protected] (Kundalini Tantra) Not getting printed nor received hard copy
5) P.O. No. D01-[protected] (Asana Pranayama Mudra Bandha ) Not getting printed nor received hard copy.

You are requested to kindly look in to the matter and inform us on (m) +91 [protected].
Amazon
-
prime delivery driver complaint
On 12/15/2019, 614 pm,  I witnessed an Amazon Prime delivery vehicle drive across my property (9159 Old Montgomery Rd Columbia, Md 20145). This is the 2nd time this as occurred by a an Amazon Prime delivery vehicle in the last several months.   Even though,  I attempted to stop the driver he drove away.  The previous altercation was more aggressive. When I confronted the prime driver, he refused to stop & provide his Amazon ID. The Prime operator nearly hit me in our private driveway - as he sped away. This type of careless driving & total disregard for private property must stop.  Regards, R. Wittek
Amazon
-
re: private & confidential - your complaint
I ordered a hamper from hamper.co clearwater hampers ltd to be delivered to my in laws in Romania Invoice [protected] tras 502099417F7059638 They asked for address and told me they could send it for £40 postage plus VAT amounting to approx £72 It was supposed to be delivered on 11th December money came straight out of account I kept asking them if it had arrived but NO I was beginning to think they didnt believe I had paid to send one at all . Today I managed to get in touch with hampers.co to be told Oh yes we were too busy to write and tell you but we dont deliver to there To say I am devistated and shamed is to say the least they tell me they will refund me but do not know when as so busy . I need this money put into my account so as hopefully I can find another firm that does what it says and can get it delivered before xmas My wife is in hospital as just had heart surgery bypass and I cannot even tell her this as I dont think she could take the shock when she was so happy she had arranged everything before going in Please can you help
Amazon
-
failed prime delivery promise
Literally, the past 4 weeks of Prime orders that I made had to be cancelled and refunded due to failed delivery promises. Most of them were Sunday deliveries where they chose USPS as the carrier knowing full well that USPS does not deliver on Sundays. This is a blatant disrespect to their Prime members. If you promise a Sunday delivery DO NOT use a carrier that doesn't deliver on Sundays. I have cancelled my prime membership because Amazon is not dependable in any way. They have no way to fix the issue immediately (so they say) by making sure the product still gets delivered the day promised. They just offer a refund and cancel the order and tell you to order it again.
Amazon
-
aaa batteries (packaging)
Amazon packaged batteries very poorly. I received a packing slip in an empty box. The batteries were pulled right out the ends of the box. The Amazon shipping tag stayed intact the ends had nothing keeping it from being opened. I received just an empty box. I would not recommend this product until Amazon starts packaging products so they do not make it out of the package before the person receives it. Very disappointed and there was nowhere for me to send a complaint to them that I could find on their website. Ahhh! But I guess never again. I had to rate 1 star but it
Amazon
-
I have a known charge to my credit card for $14.01
I have not used Amazon much. I returned a pair of shoes on the 18th of Nov. and received a credit for the purchase. On Nov 21 I had a $14.01 charge to my credit card which I do n ot understand at this time. Could you please look into this and let me know what it is for? Thank you Rick. under the charge on my credit card statement is the Number 5R96A63ZZGC
This review was chosen algorithmically as the most valued customer feedback.
On 12/3/19, had a house fire; everyone is fine but house was badly damaged. Being the week after Black Friday and Cyber Monday, we had packages being delivered each day that week. On Dec 3, Tuesday, we had a package being delivered from Amazon via UPS, we was able to contact UPS and had the delivery address changed to family about 15 minutes away. Other...
Read full review of Amazon
Amazon
-
tony & sandy inspirational gifts jewelry for teen girls
Inappropriate title and disgusting language

Tony & sandy inspirational gifts bracelet cuff bangle mantra quote positive saying engraved stainless steel silver motivational friendship encouragement jewelry for teen girls kids men

See link above:

The braclet that is featured uses the word [censored]ing, the title says for teen girls and kids. This is disgusting to present this item and others as for teens,

How can I block this type of content from my kids searching amazon for gifts!
Amazon
-
mosiso macbook air 13 inch case 2019 2018
I never got the product and when I complained to Amazon customer service. all they said was that they could refund me my money or send me a replacement but that I should talk to talk to my carrier which I had already done they were not helpful at all. I thought they were supposed to help but I guess not. I had a prime account but im not going to ever shop here again.
Amazon
-
customer service
I ordered an item sold by Amazon, five days later the exact item was listed as a deal of the day. I contacted customer service asked for a price match since the item was sold by Amazon. I was told I need to return the item and re-order at the lower deal of the day price. This does not make any sense. This process results in higher cost for Amazon and inconvenient for me. I can't tell how disappointed I'm in Amazon customer service. I can understand not price match another retailer price but to no stand by your own price within 5 days is unacceptable.

After 14 years as a customer, I'll not renew my prime membership. It's so sad that a company known for its customer service in the early days is so lacking now.
Amazon
-
unauthorized credit card charge
On 11-24-19 I had a charge in the amount of 13.90 for a recurring charge for Amazon Prime. I don't believe I even have an Amazon account. If there is an account in my name, I would like that cancelled please, Jennifer A Boggess. Its saying may be from a free trial period that has ended. Again cancel anything in my name for account number ending in 8811. Please contact me regarding this matter via email, [protected]@gmail.com
This review was chosen algorithmically as the most valued customer feedback.
On 2 Dec I ordered some items from Amazon in Germany, for delivery in South Africa. On one of the items, they then gave it to Australian Post to deliver to South Africa. This is obviously really stupid, if it goes to Australia ( from EU or UK) and then back to South Africa. This was not a free delivery. Because it is very difficult to get hold of any...
Read full review of Amazon
We are here to help
16 years' experience in successful complaint resolution
Each complaint is handled individually by highly qualified experts
Honest and unbiased reviews
Last but not least, all our services are absolutely free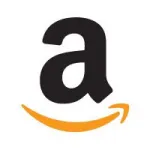 Amazon contacts