Alside Windows complaints
23
Newest Alside Windows reviews & complaints
This review was chosen algorithmically as the most valued customer feedback.
We followed Alside procedure and submitted a claim online back in April 2023 for 3 windows we needed fixed. We included a full explanation of what was wrong along with pictures and the Serial # for each window based on what they gave us when the windows were installed. It took about 5 weeks to get an email saying the warranty claim was being reviewed by...
Read full review of Alside Windows
Bay window that broke
We purchased this large window (94" x 42") through a contractor and for a little over a year we loved our large bay window but then we came home to a crack in the window across the one corner ~3 feet long. We entered in our warranty claim and after a protracted amount of time was told that "sorry, we don't honor a glass claim and you didn't buy a glass warranty". We never even knew there was such a thing! Then, we brought in a local glass contractor who said that the window was very cheaply made and was not surprised it had cracked. In the meantime, our contractor told us he now has 2 other customers with Alside window warranty problems. So now we have to spend more $$$$ to get what we should have initially had.
Desired outcome: Replacement durable window that should not break within a reasonable time frame
Customer service
Talking to them is impossible! Interrupt constantly. The online warranty claim is not detailed enough. If you don't have the sticker in the bottom of the window which most of mine are gone they refuse to help even when you send them the contract. Can't see multiple filings, just says shipped no date or tracking. Still waiting for replacement parts and it was filed around the end of June 2023. Asked for a technician to come out and wouldn't schedule one. I don't know what the name of the parts that broke or to explain exactly what is wrong with the windows. Will never deal with alside again.
Desired outcome: Get better customer service, improve the online warranty claim filing and send me my parts. Which I found out are called tilt latches.
Is Alside Windows legit?
Alside Windows earns 94% level of Trustworthiness
SAFETY NOTICE: ComplaintsBoard has analyzed Alside Windows and determined that it has perfect credibility and is completely trustworthy, with a legitimacy rating of 94%.
We found clear and detailed contact information for Alside Windows. The company provides a physical address, 2 phone numbers, and email, as well as 4 social media accounts. This demonstrates a commitment to customer service and transparency, which is a positive sign for building trust with customers.
Alside.com has a valid SSL certificate, which indicates that the website is secure and trustworthy. Look for the padlock icon in the browser and the "https" prefix in the URL to confirm that the website is using SSL.
Our scan shows Alside Windows website is free from malware and phishing activities, which are types of online threats that can include viruses, worms, Trojan horses, ransomware, and other malicious code, as social engineering tactics used to trick users into sharing their personal information.
Alside.com has been deemed safe to visit, as it is protected by a cloud-based cybersecurity solution that uses the Domain Name System (DNS) to help protect networks from online threats.
We looked up Alside Windows and found that the website is receiving a high amount of traffic. This could be a sign of a popular and trustworthy website, but it is still important to exercise caution and verify the legitimacy of the site before sharing any personal or financial information
However ComplaintsBoard has detected that:
Despite a high level of trust, our investigation found issues with Alside Windows's service, including poor customer service, lack of accountability, and responsibility to resolve complaints. Customers may face long wait times for responses, receive generic or unhelpful answers or no response at all. Only 26% of 0 complaints were resolved.
We conducted a search on social media and found several negative reviews related to Alside Windows. These reviews may indicate issues with the company's products, services, or customer support. It is important to thoroughly research the company and its offerings before making any purchases to avoid any potential risks.
Our Verdict: Alside Windows is highly recommended company, but beware of poor customer service. Their 26% Resolve Complaints rating is a cause for concern. We advise using their services securely and reviewing complaints beforehand.
Consistently defective Mezzo windows
I am on my third set of horizontal slider windows (original vinyl windows installed in June 2019, sashes replaced Sept 2022 worse than original with 1/2 x 3/4 inch holes and gaps to outside, sashes replaced again May 2023 have holes and gaps again)... also am on my second set of double hung windows originals received June 2019 and replaced Sept 2022 due to defects of all of them horizontal slider and double hungs allowing air between glass and sash frames as well as between panes and frames - and through frames themselves. Replacement sashes still allow air to blow. Horrible quality... consistently. It is pointless to continue replacing them because they are consistently horrible and the public should be aware of this.
Desired outcome: Refund $2980 + inflation + extra HVAC + plastic
Cannot get a claim filed with Alside
We purchased 20 windiws from Alside in 2008. The majority have been fine. Tried filing a claim over the phone with them in October 2022. One window (outer pane) has been broken. Three windows have seal issues with brown spots in between the panes. They say to wait 4-6 weeks for a claim. Called back in November. Claim had been denied due to lack of for filled out. They said they emailed me. I did not receive an email from them. Started new claim on 12/29/22. Called again on 1/9/23. Got a claim number this time. Sent them pictures of the windows. Got an email saying they had what they needed. Called 2/28/23. Unknown reason claim was denied. Had to start a new claim!
Desired outcome: We just would like our lifetime warranty windows fixed.
I want a replacement window
I filed 2 separate claims was annoyed both times Uploaded all the photos asked for The date and serial number included. No One has contacted me and they denied the claim twice. Meantime I have a window that you cannot She out of that I thought it was dirty and a window that doesn't close. I have been going through this Since At least last September no one gets in touch with you no 1 even emails you. I even got the name of someone named Lisa to speak with who never call me back. This is a shoddy company and I'm gonna do something about it.
This review was chosen algorithmically as the most valued customer feedback.
I filled out Alside claim form the Summer of 2022. I received no response. In 10-2022 I called Alside. [protected]. They said that the warranty only covers the first two owners. I do not know how many owners there were. They would not cover the lifetime warranty for ul-5 window failure. Three windows have failed, and the failure was long before I bought...
Read full review of Alside Windows
Window repair/replacement - Alside.com (Alside window)
I have filed a claim ([protected]) w/Alside and followed it up with an email to [protected]@associatedmaterials.com and I have not received any response in weeks. I have a broken window with a lifetime warranty. Alside had previously sent me (on my initial claim) something in the mail w/o any instructions on what needed done. I think they were expecting me to repair the window without any direction. I have since filed a 2nd claim as I feel the window should be replaced OR adequate instructions and materials should be provided if they are expecting me to repair the window myself.
Desired outcome: A repaired or replaced window that has a lifetime warranty.
Warranty for parts of defective windows
Early in May, the lever that closes and opens our casement window broke and we are no longer able to open this window. I called into the warranty department and spoke to a person who took down the requested information. We also had a warranty claim for a picture window which seal had broken and has moisture built up between the two glas panels. I received a claim number and was told that this would take 3-4 weeks. Two days later I received an e-mail asking me to contact the Alside supply center near me for the repairs. There I was told that they cant do anything and to call the warranty department to send the parts to them. Back at the warranty department I was told that the claim is in process and that they will contact me in about 3-4 weeks. 6 weeks later I still had not heard anything and called again then received an e-mail stating that the claim is temporarily suspended upon which I called again and was told, that I needed to send in photos of the windows. In other words, it took the warranty department 6 weeks just to tell me that they need pictures. In the meant time, I can not open my bedroom window! I e-mailed pictures the same day but heard nothing back. I called again 16 days later just to be told that the claim "is in process" and that they will "update" the claim, and that I would hear from them via phone or e-mail "tomorrow or the next week" which neither one happend. 8 days later, I called again just to be told that the claim "is in progress". I am now in week 11 from the initial claim date (May 10, 2022) and have heard nothing other than that the claim is "in progress". I am extremely upset and frustrated with the run around I am getting and the unresponsiveness of Alside in regards to this claim.
Desired outcome: Send the requested parts expediently so repairs can be made to repair 1) the picture window broken seal and 2) the lever of our casement window so we can open the window again.
house windows
All winter long we have had ice on the inside of the windows when it snows.

. When it is cold there is condensation on the inside in the morning. I have had builder out and adjust windows but still persists. This is a 3 year old house that

has had problem since the beginning . It is a custom home that was over 1 million to build.
Desired outcome: need to have someone look at them
Alside Windows
Five years ago or so I had five all side windows installed in my townhouse. Three in the kitchen. Two of the windows leak when it's windy and rainy out the rain comes at the bottom on the windowsill. Two windows have rusk showing thru. The guy from brothers home improvement came over today and said that the rain comes through the screen and sits in the window cell and he was going to have the guy from all side get in touch with me. A couple of years ago I went through this whole process and got nowhere. Now here we are again I just got my condo painted last week and now when there was the threat of a hurricane, which did not occur the wind and rain came in my kitchen again on my newly painted windows. So anyone who's looking to Buy Alside DO NOT.
Desired outcome: Replace defective windows
window seal failure warranty not honored
My contractor installed 13 Alside windows in my new addition. I wanted to use American Craftsman windows from Home Depot that I had in the rest of the house and who I knew (from experience) would honor the warranty. The contractor told me the Alside windows had a lifetime warranty and I confirmed this with the multiple warranties I found on the Alside site. I experienced a sever failure in a lower sash and was told I would have to pay $95 (75% of the cost) because it is prorated after 5 years. Yet I can find no warranty on their site that shows anything but 100% lifetime for seal failure. Buyer beware dealing with Alside, consider going with a reputable company.
windows have failed seals
We bought these windows for the whole house about 11 years ago. In the last 5 years these windows have started to fail. The seal is apparently defective as the inside of the double pane is getting a brown film especially near the grills. About 2 months ago I called for another replace for a failed window. After picking it up from the distributor, I opened it when I got home and found just the glass. It was not mounted in a frame. I called Alside and was told these windows were discontinued. They said it was no my responsibility to find another company who would switch out the existing frame with the new glass. We paid good money for a product and company we thought we could depend on and even though the product has failed they made good on replacements until now.

What do I do now? And since this replacement had been ordered I now have another window that has failed.
Vinyl windows
I had Alside windows installed in my home in 2012. Within a year a bedroom window lost seal and turned grey between the glass. I filed a warranty replacement with alside and they replaced the window within 4 months. Now, 3 years later two more windows have lost seal and are also foggy and grey between the glass. I filed another claim with alside and was told that they no longer replace the defective window, only the glass. Thats totally ridiculous. What am I supposed to do with the glass? The glass is not broken and I haven't found any company in my area that can repair these windows. Those windows had never been opened and still failed. People who post here and try to shift blame to the installers must be from alside. There is no excuse for bad after sale service. what a lousy company!
Rusting. Warranty rejected
Alside steel siding was installed about 7 years ago on our house and garage. Bottom row of siding is rusting on two sides of the garage. Alside rejected my warranty request. After 3 months of calling and waiting for a response we received a letter saying this was not covered under the warranty. No other explanation. Called again after receiving the letter and they said it was not covered because we live in Minnesota and the salt used on the roads in the winter gets tracked into the garage (and then I assume it must soak through the walls onto the steel siding). Prior to this we had steel siding from another manufacturer for about 20 years and never had any rust problems. The only reason it was replaced was due to hail damage. If indeed the reason they gave for not honoring the warranty is true (which I think we all know its not) then they obviously should not sell their siding in Minnesota.
The complaint has been investigated and resolved to the customer's satisfaction.
Warranty
Window World of Jacksonville "says" lifetime warranty. I have called for almost a year and keep being told that the they will be coming out to replace the window. Well, no such luck. They even said the window was in. Finally, I gave up and called the corporate headquarters and they said they would call and I should get a call back that day. From 11/26/12 to 12/4/12. Still no call. I called corporate back again on 12/4/12 and the person over complaints for franchises, says that he spoke with MIchael (that same person that has given me the run around) and he said he would call you that day. Well he had not and it was 12/4/12. Owner is supposed to get back with me in one hour (which, he is also one that came out previously and nothing ever got done). Of course, Michael is saying he has tried calling and get no response from me.? If that is the case why would "I" be the one having to follow up with corporate to get my window replaced (like their warranty guarantees)! Sad and disgusting how such slacking people can keep their jobs! Guess he will have to run the company in the ground until something is done. I would NOT recommend Window World in Jacksonville, FL but I do like the windows manufactured by Alside. If this cannot get resolved, I guess they will be my next contact as well as the BBB.
Resolved
The complaint has been investigated and resolved to the customer's satisfaction.
The complaint has been investigated and resolved to the customer's satisfaction.
Product Quality
The windows mentioned in these complaints is NOT the window used by RoyalExteriors in Oregon. The windows complained about here are a special makeup window made for a national window company, with a separate warranty, NOT the Fairfield 80 Series window used by RoyalExteriors. Alside Windows is a billion dollar a year company. Making millions of windows each year. RoyalExteriors installs over a 1, 000 windows a year. WIth ZERO complaints. The lifetime West Coast Warranty that comes with our windows is among the best in the industry. The installers we use have the skill to build a house from the ground up. Read what our customers say about us on www.dexknows.com.
Resolved
The complaint has been investigated and resolved to the customer's satisfaction.
The complaint has been investigated and resolved to the customer's satisfaction.
Leaked from day 1
Looking for others to join me in a class action suit against Alside for selling poor quality windows and not standing behind their product. Please let me know if you or anyone else has had an issue with this company.
Resolved
The complaint has been investigated and resolved to the customer's satisfaction.
Defective Windows
Window World operates a total sham of a home improvement company. After I paid nearly twenty five thousand dollars for windows in my four rental properties, I discovered the complete lack of workmanship in the windows from their "exclusive" supplier: Alside Windows. Fully two thirds of the windows are now cracked and or foggy after less than two months. They offer less heat and sound installation than the wooden builder grade windows I had originally. Not only will Window World not honor their warranty, but the manufacturer Alside will not stand behind their product. Both companies are in collusion; pointing at each other for the warranty claims, using each other as a shield. Avoid Alside windows like the plague and understand that every Window World branch uses their windows exclusively.
Fail Time After Time
Alside windows were installed in my home about 10 years ago. About 8 years ago the seals started failing and I started having them replaced under warranty. Here I am today and all but one of the units in my home have been replaced and now their replacements are failing. There hasn't been a time in the past 8 years when I haven't had water between the panes or a claim in process. My latest claim is 9 months old and I'm still waiting for them to replace the windows. Grids don't match, sometimes the replacements don't even have the same latch style so they pulled the old ones off and left me to look at the drill holes where the old latches were. RUN AWAY from Alside. You won't regret it.
Collect Your Trust Badge
Be recognized for outstanding customer service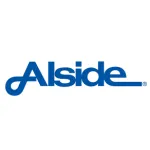 Alside Windows

contacts
We are here to help
19 years' experience in successful complaint resolution
Each complaint is handled individually by highly qualified experts
Honest and unbiased reviews
Last but not least, all our services are absolutely free