Air Arabia complaints
193
Air Arabia
-
expensive june & july month ticket fair (budget airline)
Dear Sir,

It is a totally Unacceptable regards to fair ( Sharjah - India) air arabia is charging for the Month starting from 15th to July . I have gone through all the other flights including Emirates which is less than air arabia with not even a glass of water on board. We appreciate to look on this matter as the fare hike is around 300% on normal fares.

Regards
Rengit Raveendran
00971 55 5065600
Air Arabia
-
unfair policy & rude staff
Date of travel may 9 2017 / sha to mhd

Hello, mr president...
Would air arabia president go to the complaint forum, and read all the complaint about your airline, please. Mr president, your company spent so much money on advertising, but your employee at the airports are destroying your reputation. They are ill mannered, rude, &...
I weighted my luggege at the curbe side, it was 30 kg. But at the counter, she said"is 31 kg".
Mr presiden, there is such a thing called "tolerance". Every mechanical equipment has tolerance. This type of scales are not made to weight gold, therefore the tolerance is +/- 3kg. (Please read the manufacture manual of your scales). Also god knows when it was calibrated (Manufactures recommended, every 3 months).
I had to take 1 kg out of my bag and through it out.
2 — after we went through the passport check, at the gate, aira rabia agent weighted my play station and labtop, and hand bag. He said more than 7 kg.
100 aed or you do not take it with you.!
Rude, rude rude! Name tags was not visible!
Dear president, you place the hand baggage's weight station before the passenger enter the passport cheks (Like dubai airport) not after passport check. I did not have enough uae currency with me, becaus I was leaving uae.
I never travel with air arabi, even if the ticket is free.
Air Arabia
-
irresponsiblity of personals
I have a booking with ref#G9-40829539 in Air Arabia flight on 18th September, 2015 to Dammam to Trivandrum. But I can't travel in this flight because of some issues related to air Arabia personals in Dammam airport. My flight will be on 8:15 as per my booking and reached in the airport at 6:00 AM respectively. Then I noticed that the conveyer belt get broken and all luggages are dumping on the brokened conveyer. Then the line will be long and can't move at all. I asked so many times to the supervisor when I can get my boarding pass. He told me wait until your turn. Then the time have been 7:45, again I go there and check. Mean while he said your flight is missed. He can't do anything. You are requested to kindly make sure nobody's suffering the same problem in future.
Air Arabia
-
change flight schedule
sorry to write this, but it seems that Air Arabia is not very serious on its business of services. Our experience is that, we have purchased tickets to fly from Sharjah to Antalya for all family, right after school closures by July 4th, and that we also booked our vacations for that date and paid for it. We also purchased the tickets months ago, to make sure that we can get the seats for a reasonable price. yesterday (which is few weeks from the top season) Air Arabia send a message to me that, they have rescheduled the flight and my seats are booked on July 16th, which is a funny 2 weeks later than my original date. I have contacted them and after hours of talks, i am being offered to get my money back with a "full" refund... The issue is that, when i try to buy alternate tickets by this time (which is very close to the peak hot season) i need to pay 3-4 x more than what i have paid to AirArabia, or what i would have paid for any other airline by the time of my original booking. AirArabia says that they have the right to change the flights as such in an unserious way, and unitarily... I myself am flying with many airlines over the past 25 years, to over 55 countries, and i have never seen such an unprofessional and unacceptable service and claim that they can safely change my flight to one that is 2 weeks later and the last minute... at the heart of the aviation industry in UAE, i very much find this type of a service very odd, and i recommend, people to think again while depending on AirArabia for their travels... or they might find themselves into similar situations... My PNR for reservation 39607992
Air Arabia
-
Fake offer
I received an offer from air arabia mentioned limited time offer!
Take advantage of air arabia's amazing offer and fly from uae to 32 destinations with return fares starting from aed 299, all inclusive.
Book from: tuesday 26th may to monday 1st june 2015
Travel until: 10th december, 2015

When i called the call center to book my ticket on july 12 untill september 1 they told me we dont have offer in that time. . It means it's fake offer
Air Arabia
-
online meal booking
I traveled from Air Arabia and booked a return flight from New Delhi and booked my meals online first of all i was served other than the booked meal and upon informing i was given a rude response but got the right meal but as per the online menu i was supposed to receive a beverage along with the meal but upon asking the air hostess i was told they do not have any information about it hence if i want i need to pay for the beverage even though i show my ticket to her and even though she said the list they got did not have information about it so i paid for that and avoid to complaint, but a week later i reserved my parents ticket for the same route and booked the meal online for them and the same thing happened with them as well and they were charged for the beverage and served the meal that was not booked for them so it is ridiculous and i thought to put up a complaint against it and hope this should be rectified and does not happen with me again.
This review was chosen algorithmically as the most valued customer feedback.
How can I forward my complaint to the company? The manager at their sales office gave me this email [email protected] and it does not work. I also tried their online form and have not received a confirmation of my message. They have overcharged me by quoting one price and charging my account with a higher price. I just want a confirmation that they are actually dealing with my complaint before taking it any further.
Read full review
The complaint has been investigated and resolved to the customer's satisfaction.
Air Arabia
-
ticket reschedule
Dear sir
I booked the return ticket from chennai to bahrain on 29.12.13 @ 3.00 am. Unfortunately I couldn't able to fly on that day. So I approach the agent to reschedule my flight on 05.01.14. But they refused it to do so. Then I called the customer care but they also gave the same answer, now what I have to do. I can't fly on that day. Is there is any possibilities to take back my money or ticket for me. Please kindly help me
Resolved
The complaint has been investigated and resolved to the customer's satisfaction.
This review was chosen algorithmically as the most valued customer feedback.
To Whom It May Concern, During the past ten years, I have traveled with Air Arabia several times . Normally, I am happy with the services. However, on Saturday, 06 Jul 2013, I had an unpleasant and upsetting experience which should be noticed and I would like to know your excuses. This was a scheduled trip as I was supposed to assist to an interview on...
Read full review
Air Arabia
-
irresponsibility of a company
The flight I specifically booked to attend a meeting was cancelled and layover time increased from 1.5 hrs to 6. Of course, no compensation is offered except for "we regret for the inconvenience caused". The sad thing is that when a customer needs a modification or cancellation of flight he has to pay for every action he performs, but when the company acts against the personal interests of a customer when we just have to swallow it silently. No responsible persons, no proper customer service, no fair rules and regulations.
This review was chosen algorithmically as the most valued customer feedback.
sir, I send some appliance through Air Link Cargo Agency, Al-Khobar, out let of Lu Lu Hyper Market on 19 October 2012, TR 5385, . still it is not received in India and the agency not giving the satisfy reply
Read full review
The complaint has been investigated and resolved to the customer's satisfaction.
Air Arabia
-
negligence towards walk in customers of air arabia superior officers at cochin office
I went to the Air Arabia Office at Cochin to apply for a sharjah visa and book a ticket for my mother with all the documents as per the Air Arabia officials instruction. I had been to their office twice but was returned back for new documents. During my last visit to their office, i waited for half an hour and they attended my case and I was asked to wait for another one hour more.
The attitude of the lady supervisor was like as if i am a beggar waiting there for alms.
just because of their attitude i drop the plan of taking my mother to Sharjah and returned back home. I never expected such a illiterate behavior from the Air Arabia officials.

Jithin pattara. 00917736789522
Resolved
The complaint has been investigated and resolved to the customer's satisfaction.
The complaint has been investigated and resolved to the customer's satisfaction.
This review was chosen algorithmically as the most valued customer feedback.
My pregnant (4 month) wife and son (Age-3) had scheduled to fly on 1/05/2010 by air arabia (Flight: g9491, dep: 22:25, sharjah-goa). Due to traffic we reached airport by 20:30, it took 30 min to clear the formality of baggage screening and after that another 15 min spent in plastic wrapping to the boxes (They have been forced to do it as an compulsory...
Read full review
We are here to help
16 years' experience in successful complaint resolution
Each complaint is handled individually by highly qualified experts
Honest and unbiased reviews
Last but not least, all our services are absolutely free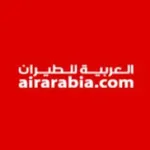 Air Arabia contacts