Agoda
-
Refuse rebooking
I booked for my a hotel in italy. Agoda is the partner for the booking i made but they refused to help necause if the issue i booked it as third party but when i call the property it is their name that reflect in the property… i asked then to send email to the property for the change of the date of my booking or call the property instead of cancelling the booking which they are unhelpful as well and they only say we cannot help because its a partner booking.. when i asked then to contact the partner company they refuse to do as well. They give no assistance at all
Desired outcome: I need to be refunded of the booking i made and the expenses on keep on calling the hotel, booking. Com and agoda for all the trouble and inconvinience they caused.
Agoda
-
Poor response - booking id [protected]
Hi I received a Email stating to pay a Deposit via Bank Transfer. May i check can i do a Upfront Cash or Card Deposit upon arrival check in as i do not have any Malaysia Bank Accounts.

No one ever response to this query, so far i have yet to done any Bank Transfer for all Agoda Bookings & lately there is too much Online Scam.

May i know what is Agoda doing & how come the service has drop drastically?
Desired outcome: Take immediate actions on Poor CS Staffs.
Agoda
-
Hotel reservation/cancellation
We had hotel reservations from June 16 thru June 19. On June 15 was admitted to the hospital with sepsis. Was in hospital until June 27. Almost died, obviously unable to travel.

Called Agoda customer service from the hospital on the 15th to cancel. Rep said cancellation is done but needs to contact hotel. While on hold the call was disconnected. When I was able to reach them a few days later they said they needed proof oh hospital stay. Send them discharged papers on June 28.

Many phone calls and emails back and forth and they are still insisting I'm not entitled to a refund. Refund policy on my Booking states

Cancellation Policy

Free Cancellation

Until 11 Jun 11:59 PM Oceanside (CA) time

Partially Refundable

Until 15 Jun 11:59 PM Oceanside (CA) time

Non-Refundable

From 16 Jun 12:00 AM Oceanside (CA) time

Important Information

Risk-free booking! You can cancel until June 11, 2022 and pay nothing!

Any cancellation received within 4 days prior to the arrival date will incur a charge of 32% of the booking value.

I am entitled to a 68% refund! You would think under my circumstances that they would refund the whole amount, but they won't even refund what I'm legally entitled.

Customer service is a joke. No help at all. They keep asking for the same information with no explanation on why they will not refund my money.

Will NEVER use this company again
Desired outcome: Refund my money to the credit card used for my booking
Agoda
-
Hotel booking
I recently booked a room in Hotel 57 (Sydney) thru Agoda. The booking was for 3 people but when we arrived we were advised that we would have to pay extra for the 3rd person despite the booking confirmation paperwork clearly indicating the booking was for 3 people. The hotel eventually gave us a 3 person room at the original price but were adamant that they had not made a mistake and that I should have read the "fine print". This is the second time this has happened with an Agoda booking and if the hotel's advice is correct we will not be using Agoda again as you dont know what the actual price will be until you check in. Never had this problem with any other booking service.

Apart from the inconvenience of having to have an extended argument with the hotel management after a long day of travelling we were lucky to get a room at all as he hotel only had one 3 person room left when we arrived.

I can provide you with a copy of the hotel's written justification as to why they believe they didnt make a mistake with the booking if you wish
Desired outcome: Confirmation that the problem with your or the hotels system will be fixed so that I can have confidence that when I book with Agoda that I will get what I have contracted for and not be hit with additional charges
Agoda
-
Double charge
I booked a hotel through Agoda in Budapest for the 20-27th of June 2022.

I discovered that they charged me the day after my booking(9th JUNE)for the full sum

When coming to the hotel-they asked me to pay before check-in, which I did.

After coming back home I spent 7 days emailing AGODA to explain this issue and the damages, and only then did they admit that there is a double payment.

The outrageous behavior continues by sending me to speak to the hotel to get a refund!

I want my money back and fair compensation for all the damages
Desired outcome: refund and 500$ compensation for damages
Agoda
-
Service and response
I booked a hotel with Agoda. There were multiple problem that resulted in because of Agoda false marketing and website failure I booked one room and was charged for three and in each case mmore then the price of the web site. They agreed to correct the matter and then delayed until the could put through all three charges for rooms. They violated the law by giving the Hotel my credit card information to charge the card. Agoda is a company of foreign scum. The problem was resolved by my bank.

I have been in touch with Agoda regarding whether they can do better in the future. Bookings.com and Kyak are the same company as Agoda, all one Corp.. They have not responded. I also notified them that they and all other companies are prohibited from giving my credit card information to anyone including any company in their cabal of thieves and scum.

It has been 5 day with no reply. To all who read this stock up on toilet paper before you buy from any of them. You will need it to clean up. The booking was for the Hotel Chrome in Montreal 6/23 to 7/5/2022 for Jeffrey Fichtelberg

Jeffre
Desired outcome: A reply to this communication as well as the one sent 7/5/2022. In addition considering the hell they put me through what will they offer as an incentive to do business with them again or to be honest enough to tell me to go to hell.
Agoda
-
Fake transaction from my account from agoda
Hi

I have booked a hotel from agoda The spaling manor mussoorie 5 room on 8.7.22.I have save My card details for booking after that 61000 debited from my account. This very bad thing that when with me very bad experience on Agoda . This thing never happened with me on Any other
Desired outcome: Please do the needful
Agoda
-
Pedido de reembolso
I'm having a problem with the site, which does not want to refund me, I asked to cancel my reservation 07/04 and the day of the check-in is 07/11, but they refused to refund me, they want to get the full amount of 164.91€, they do not accept to negotiate part of the amount, they do not accept that I get the amount of.

Estou tendo um problema com o site, que não quer me reembolsar, eu pedi para cancelar minha reserva 04/07 e o dia da chek-in é11/07 , mas eles se recusaram a me reembolsar, querem ficar com o valor integral de 164,91€, não aceitam negociar parte do valor, não aceitam que eu fique com o valor de crédito para comprar no Agoda em outra data, não aceitam alterar a data da viagem, eles não querem negociar de forma alguma, simplesmente querem ficar com meu dinheiro. o hotel diz que tem que resolver com o Agoda, e também se recusa a aceitar meu pedido, me sinto roubada e não tenho suporta nenhum da empresa.
Desired outcome: I would like to receive a full refund, since I am contacting the company very days in advance (07/04) or at least being able to use the amount for a new reservation on another day and hotel,
Agoda
-
Hotel booking
I have booked a hotel room Booking (Lotus Grand Hotel) for 6 nights (9 July 22 till July) in Booking ID [protected]. As per booking terms one night rent will be charged and balance amount will be refunded; however when i am trying to cancel the booking, Entire amount is being shown as cancellation fee which is against the booking terms (Plz find attached screenshot as proof)

Seeking your kind support

+[protected]
Desired outcome: Please refund the booking amount and cancel the booking
Agoda
-
Booking hotel room
I booked a room through Hotel Values / Agoda. I cancelled due to covid which was within the hotels covid policy. Hotel Values took my money, and did not pass it on to the Hotel. The hotel never received my funds and I have not been refunded either. THe hotel has asked me to make a formal complaint.

Hotel Values and Agoda are not contactable!

Total SCAM.

HOTELS SHOULD NOT USE THEM.
Agoda
-
Paid extra amount for hotel booking
I booked a property on 4th July at Icamp Riverside but at the time of check-in property owner denied to give the room which we have booked and asked us to give extra amount for room upgrade. We had contacted Agoda for cancel the booking but no one responded and we had to wait for 3 hours in bad weather condition. Later on, we did'n have any choice as we were not able to move another place so we booked the upgraded one by giving extra amount which property owner wants. Agoda didn't help me to resolve the issue. Very bad experience with Agoda, I would never suggest anyone to book from Agoda as they don't have any contact no and never respond on Chat and Email.
Desired outcome: Resolve my issue
Agoda
-
Incorrect room booking
Dear Agoda,

I am here to file a complain regarding to the hotel I have purchased, WOLO hotel, from Agoda. I had booked a WOLO Suite with window however, when I wanted to check in, they didn't let me to have the room that I have purchased before and instead they showed us a Gold Twin room. We asked for their responsibility as we have purchased the room and we even provided an invoice receipt but still they didn't try to call for the hotel services. We also tried to contact the customer service ourselves and there was no reponse. Later, the hotel administrations told me that I had been fraud by Agoda and i was not the first guest who had experienced the same issue. They told me to upgrade my room and I had to spend another RM560.00 in order to get the room that I wanted.
Desired outcome: I am so upset of this situation and I hope for your cooperation and responsibility to not let this thing happen to anyone in near future.
Agoda
-
Incorrectly charged!
Hi,

I am yet to receive an update on my below Complaint!

I had booked 2 Hotel Stays through you and have been charged a higher amount for each of the stays.

1. Hotel Name : Ibis Budget Zurich City West

Price Booked : CHF 683.23.

Price in INR : INR 55,000/- approx.

Price Billed to me : INR 59,129.35/-.

Why this difference of approx INR 4,100/-?

2. Hotel Name : Ibis Budget Amsterdam City South

Price Booked : EUR 781.10.

Price in INR : INR 64,800/- approx.

Price Billed to me : INR 68,690.31/-

Why this difference of approx INR 3900/-?

I called up your customer service and was told that my above calculation is correct, so why this difference? The lady I spoke to was unable to confirm!

I understand that the exchange rate may vary, but such fluctuations also will not result in such a big difference (INR 4,100 and INR 3,900)!

Please check and confirm what was the exchange rate applied for these 2 transactions and how did you arrive at this amount that was billed to me. Please give me this break-up.

The price of CHF 683.23 and EUR 781.10 is fixed, so how can I can charged an additional INR 8,000/- approx (4100+3900)?

Regards,

Yorick Pereira

Tel No : +91 [protected] / [protected]

Email : [protected]@yahoo.com
Desired outcome: Please provide me a refund to My Credit Card for the difference in amount quoted above (4100+3900) = INR 8,000/-
This review was chosen algorithmically as the most valued customer feedback.
I had booked Travelodge Harbourfront (the hotel) from Jun 22 to Jun 26 but due to room availability it was done in two separate bookings, [protected] for Jun 22 to Jun 24 and [protected] for Jun 24 to Jun 26. Unfortunately I was tested covid positive on Jun 19 and under the Singaporean covid protocol, I had to be self isolated. There was no chance for me to...
Read full review of Agoda
Agoda
-
Cancellation
I put in a booking for the required date, chose a hotel and clicked on to pay. I was unsuccessful with the first payment as i was unaware you required the bank issuing the card. Made a correction and proceeded to payment. Somewhere at this time your site wiped out my required dates and booked me into the present date. There was no option to correct the date and instead I had to cancel. The cancelation cost me $103. There is obviously something wrong with your site and you blatantly stole $103 from me.
Desired outcome: I want a confirmed booking for the date that i required
This review was chosen algorithmically as the most valued customer feedback.
I did not recieve an email confirmation on my booking in Henan Palm Beach Resort Boracay for 2 nights.with booking ID: [protected].
Read full review of Agoda
This review was chosen algorithmically as the most valued customer feedback.
I booked a flight with Agoda start of April. The second one of the 3-flight trip was cancelled by the airline on May 15th. Since then, it has been OVER A MONTH and Agoda is yet to finalize a new booking. The customer service is pathetic; they keep answering with standard replies that they're working on it and need more time without giving proof of actual...
Read full review of Agoda
This review was chosen algorithmically as the most valued customer feedback.
Booking reference # [protected] Check-in Sunday, 12 June 2022 Name Mr. Jeffrey Bourne Booked deluxe KING. checked in receptionist said "NO TV in deluxe rooms" "we have deluxe king" I replied she said "I said NO TV in any deluxe room" Got to the room, NO aircon either its broke Telephone to reception not working, had to walk to reception, asked to see...
Read full review of Agoda
Agoda
-
Didn't have my money back for unused service
I've booked a hotel in London called Corbigoe Hotel in the end of May through Agoda website.

I live in UK and but I booked a hotel because I live far from London and It would be easier to show London to my mother who came to visit me for a month. So I've booked one room for me, my mother and a friend.

When we arrived there the room number 8 (offered to us) was smelling very bad, the carpet was wet, the toilet was impossible to use and there was no towels for having a shower. We stay there about 20 min and left because no-one could sleep there. It was impossible for everyone to stay there (I have photographs to prove)

I've sent an e-mail to Agoda with the pictures as proof and also an Uber receipt as I had to sleep in my friend's house as was impossible to sleep in that awful room (I spent money with Uber to go to my friend's house and for coming back next day) and I was informed by Agoda that the hotel Corbigoe didn't want to give my money back and offered me 10% discount on my next purchase. What? How can I book something else with Agoda if I bought a service and they didn't sort it out the issue? I asked my money back because I didn't use the service but nothing was made.

I would like to ask you my money back as I didn't use the service and caused me a big trouble because I've planned to sleep in London and spent my money with two Uber travel.
Desired outcome: Please, I would like a refund.
Agoda
-
Site booking erros
After selecting the desired dates for 16-17 June, the result appeared and after confirming its the correct room i wanted, i proceeded to the next step of the booking only to see a pop up window appearing to notify me that the room is not available but was offered another option, although its not exactly what ive wanted in the first place. So i click on the next window to select the recommended option. after ive keyed in my particulars to proceed, another window pops up to notify me that the 2nd option is'nt available as well and recommended the 3rd option. although its $20+ above the original published price, i still accepted the 3rd option and go ahead to book. However, the options the system offered was'nt the same date that ive selected for 16-17 June. Instead it automatically changed to 26-27 June and ive unknowingly confirmed the booking only to realize it sint the date ive slected and it cant be changed not cancelled. So ive to purchase the next one again

Isnt that unfair to consumers because in the state of such confusion, the dates auto-changed to whats available and not what to what ive firstly selected that was firstly selected. To make matters worst, there is not way we can get in touch with any live agent. Isnt that frustrating having to communicate to a rather stupid computer bot with no one to address my issue?
Desired outcome: kill the stupid BOT. Show some real level of customer service.
We are here to help
16 years' experience in successful complaint resolution
Each complaint is handled individually by highly qualified experts
Honest and unbiased reviews
Last but not least, all our services are absolutely free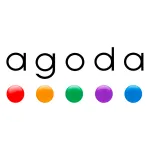 Agoda contacts