Zips Car Wash complaints
158
This review was chosen algorithmically as the most valued customer feedback.
Date May 16, 2022 10:30 am I have a membership with Zips car wash for unlimited washes/month. On several occasions I have gone to the car wash and It was closed, no signs, explanation, just doors locked. On one occasion the cones were up, and office doors locked and wash not operating. I noticed employees inside, got their attention and when they came to...
Read full review of Zips Car Wash
Zips Car Wash
-
Account charges cant cancel membership
I signed up with your company about 3 months ago now, I was never given any information as to creating an account, no literature on an online site, nothing. The first month everything was fine, the second month, the same, so I signed my GF up as well, 10 dollar charge for a single membership both times. This month I get hit with TWO 40 dollar charges! For WHAT? I was never given any reason as to why I was suppose to pay an extra 60 dollars. I called my bank, WellsFargo and had them look into it, I was only given 70 dollars back because the rep on the phone didnt cancel the second membership for some reason so I'm still out 10 bucks, at this point it's an inconvenience but whatever. My issue is the way this company is run, putting it bluntly, its shady!
Desired outcome: Confirmation of cancelled account and 10 dollar refund.
Zips Car Wash
-
Car wash billing
Hello first let me say it's not easy to get to this page to contact you. I went by your establishment to see if I could fix this there they told me it had to be done online which I do not see any page or any option to fix this then I called your number and no one picks up. Very aggravating. I have about two hours of time invested trying to get in touch with you to tell you that you overcharged me. I have two vehicles on my plan. I traded one vehicle an got another. Saturday May 7th I went to your location in Knoxville and told the gentleman that I traded and I needed to replace the Camry for this new vehicle Infiniti. You all had just billed me $30 plus $15 for the extra car about eight days ago. Then after I came and seen you guys you build me another $15. That's $60 that I'm paying for two vehicles and not even using that much. Throughout all this aggravation and all this grief in the overcharge ment I'm almost thinking of switching to one of your competitors because they are popping up everywhere and cheaper….

After all the emails I'm now being told I will not get any type of refund..
Desired outcome: Credit me $15 for overcharged
Zips Car Wash
-
Zips main street high point nc
I got $24 carwash the guy came up to my car and yanked my card out my hand and said I do that and then swiped my car and threw my receipt at me then preceded to say that's what's wrong with fucking privilege people and I said excuse me he then preceded to tell me he would slap the shit out of me then i cussed him out and he ran up to my car and raised his hand back. He had long blue white fake nails336-491-0458
Desired outcome: I want my money back and a call
Zips Car Wash
-
Unlimited washes
I signed up for zips car Wash years ago, at the price of $15 a month for unlimited watches. I was told that the price was set I was grandfathered in and that the price would never ever show up. Since then my car wash has gone up to $35 a month, without my knowledge, or consent. When I spoke to an employee and complained they gave me a customer service phone number that does not work. There is no way to get in contact even though he assured me that I would be able to get a hold of someone. That employee's name was Haven. He told me he was going to make it right and was going to refund me all of the extra money a month which was a total of $20. He said he was going to fix my rate to $15 a month again. The next time I arrived to get a car wash, I was told that my membership had been canceled. When I went into complains and asked for Haven, I was told that he was fired for Miss conduct. They then gave me the same contact information for customer service which did not work they apologized profusely and told me that they would make sure that I would get my refund and that they would contact me within a week. Nothing happened. I have called I have emailed I have tried to get a hold of customer service and nobody has reached back out to me in any way shape or form.
Desired outcome: Refund, mostly. To fix my membership. Do the right thing.
This review was chosen algorithmically as the most valued customer feedback.
My large family has 18 vehicles set up on auto pay which is a lot of cash paid out monthly. We have all noticed that the car wash is ran by nothing but kids. They don't care! First off they never great you and it always feels like we are inconviencing them every time we pull up. These kids do whatever they want and we are sick of it. They close down before...
Read full review of Zips Car Wash
Zips Car Wash
-
Refund
Just visited your car wash and they said my subscription had expired, so I came home and looked at my bank records. We have two vehicles registered and you are taking 30.00 month out of my TVA credit union account and it varies from 25 to 30 out of my Regions bank account. so far this year you have taken $265.00 out of our checking accounts. How can out subscription be expired? I want to cancel and get a refund for some of this.

Richard Darryl Kerley

300 Kimberlin Heights Rd

Knoxville, TN 37920

865-755-5364
your system makes it almost impossible to get in contact with a human. the different options take folks to additional non-Zip services for question and other items. I guess you are so big that the customer no longer matters.

The Zips in South Knoxville, Tennessee is running down. They hardly ever put the prewash buckets out and when they do there in only water in them. You never know if they are going to do the prewash spray or not and most of the time, they barely hit the car. Seems to be just an action they are required to complete without results.

The new car wash just up the street in Seymour is MUCH Better!
Zips Car Wash
-
Being charged monthly for a service I canceled in November
I am being charged $14.99 monthly for a service I canceled back in November. I have reached out and emailed. The person that I emailed said I could not get a refund because I could not send him a screen shot of my bank information. He did reassure me that they would not take anymore money.

However here I am again. I know $14.99 does not seem like a lot but, I work 2 jobs!

I would very much appreciate it if someone could please help me.
Desired outcome: I would very much like a refund please.
This review was chosen algorithmically as the most valued customer feedback.
I have been signed up for a zips membership that I did not agree to. I went through the car wash back in December. When I was about to put my car in the machine a guy came up and said he would upgrade my car wash from, I think 15 price, die a promotion you were running and it would just just cost $10. Of course there are 5 cars behind me so there is no time...
Read full review of Zips Car Wash
Zips Car Wash
-
Billed for membership that was cancelled
I took advantage of the car wash club. I did the initial car wash and paid with my debit/credit card. I went to the vacuum area and 50% of the equipment was not functioning. I spoke to the person who took my debit/credit card data information and the on duty manager. they explained that the membership would be cancelled due to my complaint, on 4/30/2022 my account was charged with a monthly fee. I want a refund and evidence of cancellation.
This review was chosen algorithmically as the most valued customer feedback.
On 22 April I visited the Zips Carwash in Westworth Village in Fort Worth TX. I own a Black 2020 Ford F-150 Limited. I was directed to follow a truck that had a stowed scooter carrier on it. As we were queueing up to enter the wash area I heard the site manager clearly tell the person directing traffic to remove the scooter carrier from the truck or not...
Read full review of Zips Car Wash
Zips Car Wash
-
Broken footboard
As our car was in the the car wash, the machine that was washing the car ripped the plastic and broke the footboard and jerked the left tire. I immediately drove out and filed on paper what exactly happened and took pictures. I have tried contacting zips via email and phone number via website for over two weeks. I've been talking to Jessica Turner. She keeps informing me is email that the district manager will get in contact with me. I have yet to hear back from anyone from zips. I have gotten estimates. I want zips to pay for it for everything that was broken. We have a brand new 2022 jeep grand Wagoneer series III. I am very disappointed in this company and how they have handled this situation. And for me to bring them the estimate and they will write me a check. But I want the company to pay for the entire damage and not just possibly maybe was damaged from that we can see from the outside. They informed me that if there was more damage after they began working on the footboard. Zips would not pay for anything additional to what the estimate was written for. But as a customer I should not get a car wash and then have to pay for my car to be fixed. Zips should take care of the entire bill. I'm very frustrated. I will never be getting another car wash there ever again.
Desired outcome: I would like zips to pay for my entire bill for getting the footboard and left tire fixed. And not just an estimate and cutting me a check. I should not get a car wash and then have to pay for my car to be fixed.
Zips Car Wash
-
Damaged Vehicle
I send all my information to Zip Car Wash and had no reply so I had my lawyer send a letter to help me get my car fixed.

The car wash was being worked on Saturday I came back the next day.

The truck in front of me his wheel came off the line and my car kept going. They stopped the wash and said everything was fine, but it wasn't the truck in front of me hit me, and the car in the back hit me.

I have a video of this.

Well, I got a letter back today and it said I had previous damage to my car and previous damage from your car is not covered.

I have never had my car worked on ever, and they also said I had touch-up paint covering my damage.

So how do you go about fighting this, they are a fraud and try to cover themselves by saying you had the previous damage before when you don't.

I believe this is insurance fraud, they never pay for anyone's claim even when damaged by their car wash.
Desired outcome: I would like them to fix my car and say they are sorry for calling me a liar about my car not being damaged by their car wash
Zips Car Wash
-
Service
Today, I went to Zips with my auto tag on my windshield, it would not accept the code. The attendant came out to tell me there was a problem with my account, I told him I just recently renewed about two weeks ago. He then tells me he can give me a free wash, if I go inside to straighten this out. I told him I didn't have

time and needed to leave. He then tells me , " if he was my son, would I be treating him disrespectfully?" What?! All I said is I didn't have time for this, and that is why I was using Zipps! He then yells loudly, " Have a wonderfu! Day! When a customer visits your car wash, and there's a problem, you should never

take it personally, I was in a hurry and did not have the time to wait and discuss

a problem.

C. Pasternak

Webster Groves, Mo.
Desired outcome: fix my account with a Thank You
This review was chosen algorithmically as the most valued customer feedback.
I went to Zips on Grayson Hwy as I do often to wash and vacuum my car. I paid the fee and entered the line to get my car washed. The attendants wet down my car with the brushes and my my car was pulled in by the conveyer belt. I got the regular car wash for $10. As the big blue scrubs (what I call them) were hitting and soaping up my car, as I moved through...
Read full review of Zips Car Wash
Zips Car Wash
-
you took money out of my acoount after i took my car in to be washed
you took money out of my acoount after i took my car in to be washed.. how dare you.. YOU ... have no right to automaticly sign me up for your services just because i washed my car there.. as far as i am concerned you have sgtolen my money that i have worked for. you have taken money that doesnt belong to you.. I WANT MY MONEY REFUNDED ASAP !

I WILL NEVER USE YOU CAR WASH AGAIN.. AS FAR AS IM CONCERNED YOUR COMPANY IS DISHONEST AND I DO NOT DEAL WITH DISHONEST PEOPLE...
Desired outcome: I WANT MY MONEY BACK !!!
This review was chosen algorithmically as the most valued customer feedback.
I went through the car wash this April 12th around 5pm and was left stranded in the vacuum lot for 30 minutes trying to figure out what to do and how to safely get home due to oil being sprayed on my entire car. I could not see anything driving out of the wash bay along with several other cars. I had my toddler in the car with me and ended up having to...
Read full review of Zips Car Wash
Zips Car Wash
-
Membership
My wife purchased a membership and it doesn't have her name or license plate number in it. This is not the first time this has happen. Everytime we go to get the car washed we can't because of this screw up by your people. Refer to the latest receipt.4-9-22 Saturday 6:05 pm by greeter ctn: 838332 pwc 86232 kswic 37th

My wife paid for this with her card and still Donna Crider Grider name and plate 334E2D is on the receipt. This is not correct and needs to be fixed
Desired outcome: Money back or get the name and changed to match the billing card
This review was chosen algorithmically as the most valued customer feedback.
Whenever I'm in town, this WAS the only place I'd go to wash my vehicle. Was just there, day before yesterday. Today, I was walking my dogs, and the owner or whoever he has been super rude threatening to call the police on me because he said he videotaped what he saw(and it did appear that way) that my dog was doing the #2 on his property. I'm a responsible...
Read full review of Zips Car Wash
Zips Car Wash
-
Membership charges I didn't sign up for.
In September 2021 I agreed to what I was told was only one (1) month unlimited car washes. I went two (2) times, as I do not even live in the area. The beginning of April I noticed a withdraw of $35 for a membership I did not sign up for. I cancelled the membership online and was given a refund of $35. However, upon further investigation, I noticed $35 has been taken out of my account every month for an additional $210, without my authorization. I have sent several requests for a representative to speak to, and called 501-378-0100 (which funny enough is always experiencing a high call volume). I would like a full refund of $210, before I am forced to notify my attorney. I can be reached at 501-951-2259.

Nancy Sweet
Desired outcome: Full refund of $210.
We are here to help
16 years' experience in successful complaint resolution
Each complaint is handled individually by highly qualified experts
Honest and unbiased reviews
Last but not least, all our services are absolutely free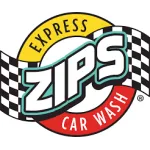 Zips Car Wash contacts
Zips Car Wash representative

Zips Car Wash