Zips Car Wash complaints
158
Zips Car Wash
-
Membership
This is the worst company I have ever dealt with, so bad I just filed a complaint with the bbb. I tried to suspend my membership for 6 months, due to moving to second home for summer, and no zips in the area. They asked for my address info, phone number, membership number, and then after they charged me for another month, said they can not find me in their system, now they want the first 4 digits of my debit card, that isn't going to happen, if you cant find me with the info I gave you, that you requested, your system really sucks. I sent this same info to one of their customer service reps, and now I told them to forget about a suspension on my account but to cancel it, and guess what crickets. This is why their rating with the bbb is a 1.05. Do not use this business
Zips Car Wash
-
Subscription
I cancelled my subscription in July 2021. I have not used this service since June 2021. I am still being charged monthly. The price has even gone up.

I went back to the location (Maryville, TN) where I purchased the subscription and I was not even in the computer, so they could not cancel me. My credit card has sent you letter after letter and they has not been any recognition of their letters by the company. My only option is to cancel my credit card and I do not want to do that.
Desired outcome: Stop charging my credit card now.
Zips Car Wash
-
Charging my card when membership canceled 2x already
I canceled membership and they keep taking my money and won't reply to my calls. Today I had my daughter taken into Dr office and saved my money for today, only to get turned away cause what had saved was taken from zips car Wash so therefore my daughter could not get the medical assistance that she needed nor her medicine because I was insufficient funds this is bull crap I'm tired of them taking my money last month they did it this month they did it I'm done hello can anyone respond
Desired outcome: I want my money back it's stealing
Zips Car Wash
-
Monthly charges
I visited this place one time back in January and now i find that i have been charged for a monthly membership for February, March, and April. This is a scam and i never signed up for a monthly membership. Very concerning that a company would take my one time visit and start charging my bank account a monthly charge. It is nothing less than theft. My bank account has been charged $129.60 since i visited this business One single time. They took it upon themselves to charge my bank account a monthly fee after i visited them one single time.
Desired outcome: Refund, i never visited the business again after going one time in January yet i have been charged $129.60
Zips Car Wash
-
Broken equipt, main wash coned off
Since new management took over things have gone downhill.

The main tunnel wash is always coned off and they say no tokens left. vacs either don't work at all or wont suck up a crumb.

I have got out and talk with manager who says things will get better. I have gone 4 months with horrible service. Paying full price for crappy service. Today again main tunnel wash was down and when I said something to attendant he said well if you dont like it go to another car wash. NICE.

I want refunded for the last 4 months and let people know when your up and running. You had no problem making the front of building look better but everything else is crap.
Desired outcome: Refund last 4 months and get a company up there to make repairs. Get tokens i have not gotten a token for 2 months. Even your employees think its gone downhill big time since new management.
Zips Car Wash
-
Opening times
Rockingham NC. This company is never open when it's supposed to be. There are several occasions where I would stop by to get my car washed, even In the middle

Of a "sunny day" and they are closed. Today is May 27th 2022. The website claims they open at 8:00 am. I been waiting since 7:54a.m and now it's 8:25 am. Several cars have came by and still no one is here. With the way gas prices are now there should be no reason this very successful establishment is not open the hours they advertise to be open. Needless to say I'm very upset.
Zips Car Wash
-
Zips car wash Miller Pl Way,Knoxville, TN
I signed up for a membership in January 2022,at that time they offered the ultimate wash with all the extras for $10 for unlimited washes for a month,in February they auto debited my card for $40 for the same wash,which I received an email for.I tried to call the business, which I'm not sure why they have a phone because no one ever answers it,so I had to drive to Zips to speak with an employee who advised me that I had to go online to cancel,when I went online I filed out the necessary info & received an auto reply email,stating it would be cancelled for March,today March 26th $40 was taken from my card again.Theres no way to speak with a live person,no customer service,I had to send another email.My card will be cancelled to prevent this from happening again
Desired outcome: I would like my $40 put back on my card ,my banking info erased from their system & the membership cancelled.
Zips Car Wash
-
Membership account
I try to log in my account and request a hold on service and billing because my truck was in the body shop and cannot be washed for 30 days. I cannot log in. I try to set up an app, it asks for my membership number and tells me it's an invalid number. The monthly billing on my credit card certainly isn't invalid.

I emailed a ticket to fix this and I am told to go to the car wash location where I got the membership. Makes no sense. Don't you people maintain your accounting records and billing at your office? The purpose for a website and online account is so that I don't have to physically go to there.
Desired outcome: My member number is 952824037. Fix your membership database to recognize it as a valid number.
Zips Car Wash
-
Car wash on hacks cross road in memphis
I am an unlimited member but I am thinking about cancelling it. I go to the Zips Carwash on Hacks Cross Road in Memphis Tn. The past 2 times I went to get my car washed the car wash was either closed (with people doing maintenance in the lot) or today I got into the wash, had soap put on my vehicle and then all water stopped as did the scrubbing brushes. The car continued through the wash and I was left with a filthy soap covered car. Also, since the new vacuum system was put in I have had only 1 time when the vacuum was working with good suction. I did not join for unlimited washes to have these kinds of problems. My name is Hiram H Shepard. [email protected]
Desired outcome: Let me know if this is the best I can expect from Zips so I can find another reliable carwash
This review was chosen algorithmically as the most valued customer feedback.
Do not use this carwash! They want you to pay $40 a month but dont require that your car be dried before leaving and then complain they had to pick up some trash and work for there money they all stand around for! I'll be cancelling this place for good! They do not pay for your paint damage this car wash causes either! This place is down right garbage do not take your car here!
Read full review of Zips Car Wash
Zips Car Wash
-
Car wash failure.
We've been going to this car wash in Shawnee, Ks. for the past 25 yrs. At first to was just a wand wash in a bay, but the drive thru was really great.

I bought memberships for my wife's car, and my truck. Things were great until ownership changed hands.

Our memberships are losing money. As of late, each time I arrived promptly at 7:00a.m., I'm greeted by orange cones and yellow tape. Yesterday morning was "the straw that broke the camel's back"! I promptly voided our memberships, electing to begin hand washing our cars elsewhere.

At 79 yrs. young, I shake my head at the disfunction around me...and now this.

Bob Tarpey, Shawnee, Ks.
Zips Car Wash
-
Unauthorized charges on my husband's card
First, my husband went for a pay as you go wash not a monthly membership and was charged $35 for a membership instead that charge went through on 3/7. Then, today 3/19, I discovered another $30 pending transaction from our other account; my husband did not give his card for payment; the associate just scanned the license plate and gave no receipt. These ways of doing business is unacceptable and downright shady. My husband spoke to Tony today, and he is new there at the Little Elm, TX location where my husband usually goes; Tony referred my husband to call back during the week; we prefer to speak with someone today, and there is no one available to answer or it refers to a non working number. Overall, we would like at least our $30 back that is pending charge as of 3/19; we our willing to pay the $35 as we have gone twice this month once around 3/7 and once today. Needless to say, once we are refunded our $30 and it is agreed to Never charge our cards for any further transactions, we will not be back nor refer anyone to you all for the way you conduct business is dishonest. If you all are not compliant with our requests of ceasing charges on our account and refunding our $30, then we will be forced to take legal action. We have proof in our back accounts of your unauthorized transactions.
Desired outcome: Refund the $30 you have started to charge us for as of 3/19 and cease charging our cards as we are not coming back to any of your establishments.
Zips Car Wash
-
Car wash recurring payments
In January I was approached by a young man at Zips car wash about a month of car washes for 10. And it was a one time payment and that was it. I said do not want to be charge monthly cause I don't go to the car wash that often. He promised me i want. Now it's March and my sons money for school card has been charged 35 twice. For February and March. I been trying to talk to someone but can't. I need a refund for false advertisement.
Desired outcome: My refund. It was my son school money. I'm poor I don't have extra money.
This review was chosen algorithmically as the most valued customer feedback.
Employees have lack of knowledge and a very bad work ethic. Back talk to customers and play on phones all the time. Employees are parked in the handicap spaces with expired temp tags. Not a real good look for the company. Most of the Employees look like they are trying to do their job but no supervisor on property to help with customers. So I decided...
Read full review of Zips Car Wash
Zips Car Wash
-
Damage to my vehicle
On March 2,2022 went to car wash at

4651 Little Rd, Arlington, TX 76017

When I went in my car was totally painted but when I came out my paint was missing both the workers & the manager on duty seen my vehicle before & after, I have been through this wash several times & District Manager Aaron without even looking at my car, denied my claim saying my car had air bubbles,which it didn't, no one contacted me I got the number from the employee. I want my vehicle fixed, this company is unprofessional you can't get anyone to respond or answer the phone for customers!
Desired outcome: I want my claim to be approved & my car back the way it was before the wash
Zips Car Wash
-
a promotion yall had
i went to your car wash on feb 14 2022 and purchased a 30 day special that ya'll was having. the guy at the car wash charged me 16.13 for this promotion he gave a sticker to put in my car windshield for 30 days. He told me that after 30 days the sticker would be no good. however I went two weeks later and on the first of March I was charged another $8.60 on my card and the 30 days was not up yet. On the 30th day which is March the 14th the promotion was suppose to be cancelled and I look at my Bank account and this company charged me $37.63 for something I did'nt approve and I want the last to tranactions refunded back to my account. what can I do to see about this being done. you can contact me at (316) 796-6546 my name is Michael Williams
Zips Car Wash
-
the drive through car wash itself in pontoon beach called zips car wash
this is steve kane. On march 13, 2021 around 1 30 in the afternoon I was at the zips car wash in pontoon beach, Il. I was going through the car wash and my car was in neutral. All of a sudden, the truck behind me hit my rear bumper. We then pulled out of the car wash and examined my rear bumper and figured that he did about $1000 dollars of damaged to my car. He didn't have a scratch on his front bumper. Too understand all of this, there are rollers in the car wash that guide the cars through the car wash and at the end of the wash, you then put the car in drive and exit the car wash. It wasn't the the guys fault behind me and it certainly wasn't my fault. It was the car wash's fault by having us too close in the car wash itself. please contact me at 618-978-6835 to find out more details. I have fully described what exactly happened on sunday afternoon around 1 30.
Zips Car Wash
-
Damage to Vehicle in Car Wash
My 2019 GMC Sierra Denali was damaged at the Manitowoc WI location on 11/30/2021 Since this happened I was advised to get two estimates which I did and turned into the wash, they filed a report that afternoon and said I would be hearing from someone in about 72 hours. It has now been over 3 months I am being ignored and forced to drive around in a 70K truck with a smashed right mirror. I have been more than patient and feel I am being blown off. I have been a paying customer ever since the car wash opened, this was clearly the car washes fault and I want resolution now. I cannot even have my vehicle washed until this its repaired and it is winter in WI. I have written numerous emails to Someone named Priscilla from online complaints only to be told I'm sorry and they are escalating my complaint and having someone from upper management contact me, but as always no response. I have also talked to someone named Dave at (920)904-4330 back on December 10th and again early January but only told the company is reorganizing and I will hear from someone soon. The fact your telephone number only directs you to the online site then hangs up on you only adds to the frustration.
Desired outcome: Have the estimate provided on 11/30/21 paid immediately
This review was chosen algorithmically as the most valued customer feedback.
On 3/3/2022 I went to Zips car wash on 9430 Page Ave, St. Louis MO 63132. Before I have arrived to Zips I took a look around my car to make sure there were no other dents or scratched I didn't know about. Once I've done that and was in line to go into the car wash I proceeded inside, and halfway through the end of the wash I felt something was off. At...
Read full review of Zips Car Wash
Zips Car Wash
-
cancellation
I have tried to cancel my account with ZIPS CARWASH since December. I have been having money issues and I needed to cut back on some things. I have requested a cancellation 12/14, 1/21, 1/24, 2/4, 2/6, 2/7, 2/13, 2/14, each time members of staff online "Demi" and "Janie L" reached out to me got my information and then never followed up with me and have debited my account in December, January, February, and now today March 3. I have not used my carwash in a long time and I deserve a refund since I can prove that i reached out to this company several times. Today I had not budgeted for this to come out of the account because I thought the account had been taken care of and closed even though I did not receive confirmation from your staff. So today my bank account has a nice 8$ left in it since you took out another payment. I am beyond upset. I deserve to be refunded since the time I have not used the carwash up to now.
We are here to help
16 years' experience in successful complaint resolution
Each complaint is handled individually by highly qualified experts
Honest and unbiased reviews
Last but not least, all our services are absolutely free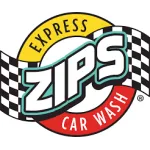 Zips Car Wash contacts
Zips Car Wash representative

Zips Car Wash