YouTube
-
YouTube
I am appalled at the outright assault on white culture and media consumers exhibited by recent YouTube ad campaigns. If white people or companies ran similar ads titled "White Voices" saying "We got to have more white stuff!" the poster or advertiser would be immediately censored, demonetized, and removed. Shame on YouTube for allowing such racial inequality and reverse racism!
Desired outcome: Remove the racially unjust ad campaigns or create one titled White Voices for your White media consumers
YouTube
-
cutting a feed from a video
Absolute blatant censorship of a multi millionaire businessman explaining his meeting with the aides of the president and the feed was cut mid way through.
Disgusting abuse of your platform of which ive seen porn violence and alt left /far left propaganda displayed for months with no care for its viewership.
I will be reporting this to every platform with a copy as i was recording this live .
Desired outcome: none .desolve youtube at the least
YouTube
-
Unethical behavior
I have recently seen a double standard from youtube concerning race equality and cencorship, the blatant attemp to demonize a good man, the blatant attemp to cover up the election fraud, and I believe I would be punished for creating an advert called white voices. Youtube offered a great service until now. Also if people believe they can trust muslims becouse you say they are peaceful then you are to blame for putting them in a dangerous state of ignorance. Anything unethical or immoral take it down anything else let it be and get back to what makes youtube great people sharing skills tallents and ideas
Desired outcome: Just to be heard
YouTube
-
Too much advertising on/with Youtube videos
You Tube is a wonderful resource for entertainment and learning.

However, over the last year I have found the frequency and number of adverts appearing before and during video content has increased considerably.

It has crossed the Rubicon for me and reached the point where I just don't enjoy You Tube so much anymore.

I guess there must be many users looking to migrate to less ad-heavy platforms when they develop, which they likely will as nothing stays the same for long.
Desired outcome: Less adverts.
YouTube
-
Guest option on the Roku app
There is an option only on the youtube app for the Roku tv, not sure if it's for the Roku stick but, it allows you to log into a guest account. This guest account can not be monitored like a regular account where you restrict access or block certain channels. You can access youtube without logging into an account. This makes it very difficult to monitor a child who accesses it. Yes I could change it to one of the accounts I have but my son, who is 6, knows how to go in and change it to the guest account. I know that I have spoken to many other parents who feel the same way. Also the kids youtube doesn't have content he likes which is gear towards older children. Not inappropriate, vulgarly or racy content just older content that allows for science experiments or languages from users that you can't get on the kids youtube.
Desired outcome: remove the guest account option all together on roku, it's not on the app version on my samsung s9 or on my dell laptop
YouTube
-
Parler et. all conservatives
I'm not ok with the current censorship based on the reasons you state.
You allow opposing views to conservatives with no worries. There's something very wrong with not allowing Conservative Americans to view what they want all the while allowing opposing views to go unobstructed and unchallenged.
So I will go get information and entertainment elsewhere.
I'm sicked by the current state of censorship.
Desired outcome: I expect you to Stand up for free speech.
The complaint has been investigated and resolved to the customer's satisfaction.
YouTube
-
Censorship policies
Thank you for taking the Time to read We need censorship but be wise and don't be foolish hiding in between The who there's only(misinformation)YouTube by deleting, videos, users, comments, is YouTube wanting 2 control human ideas, thoughts, voice, information is power. Why did this YouTuber video got deleted among other YouTubers who speak truth?
Desired outcome: I'm here on behalf of myself..i take full responsibility for my actions listen to the people , Youtube became youtube because of you...the laws you tube follow are in German ...m
Resolved
They resolve it by deleting my complain... Why is that? I wonder what's worst someone speaking " miscommunication or they deleting it.. i took a screenshot anyways it's was youtube medicine miscommunication policy
YouTube
-
Removed videos
By removing videos you are denying freedom of speech. Freedom of speech is a principle that supports the freedom of an individual or a community to articulate their opinions and ideas without fear of retaliation, censorship, or legal sanction. The term "freedom of expression" is sometimes used synonymously but includes any act of seeking, receiving, and imparting information or ideas, regardless of the medium used.
Desired outcome: Stop blocking videos
YouTube
-
Religious discrimination
It is not only my opinion that channels like A Call For An Uprising are treated unfavorably because of the content creator's religious beliefs. He is being demonetized, given strikes and threatened with termination of his account more than once under the pretext that he did not conform to the terms of use of YouTube. Despite that A Call For An Uprising is not using hate speech in any form, he is constantly treated like an offender. It has gotten to a point that Christian channels cannot voice their opinion if it goes counter to what is on the mainstream media. That is a clear violation of the The First Amendment to the United States Constitution where is written that we all have the right to disagree, express our opinion in a respectful manner and exercise our religion freely. At the same time YouTube seems to not make an issue of when channels mock Christianity on a regular basis (like the mentally confused person who runs "Jesus Christ"). Everybody can see the double standard YouTube is using. My request is simple: YouTube, leave A Call For An Uprising and similar Christian channels be!
Desired outcome: YouTube, leave A Call For An Uprising and similar Christian channels be!
YouTube
-
Removal of Talk Radio channel.
I'm writing to complain about YouTube's decision to remove Talk Radio's YouTube channel. Talk Radio offered mainstream & entirely reasonable questioning of the current 'lockdown" orthodoxy towards the current covid 19 pandemic. YouTube's removal of the channel will only feed the conspiracy theorists' suspicion that the current situation is a global hoax. It also reveals an arrogance in Youtube's attitude - opposition to the current approach to covid is supported by many top scientists. YouTube's decision is anti- free speech, anti-science and further undermines the organisation's standing in the eyes of many if its users.
Desired outcome: Reinstate Talk Radio's channel.
YouTube
-
Taking down Talk Radio from youtube
Disgraceful to take down an informative, factual and truthful radio station.
Where has our free speech gone, .
If this station is not reactivated on youtube, My family and I will remove Google, Youtube and anything associated with your companies from all our devices.
Our freedom of speech is more important than anything you have to offer.
I'm sure that there are many people who feel the same as we do.
Desired outcome: Reinstatement of Talk Radio
YouTube
-
Account was suspended indefinitely for no reason
My YouTube account was suspended indefinitely for no reason, furthermore YouTube staff were too cowardly to even respond to a request for more information as to why I was banned. Stinks of fucking soy milk being spilt if you ask me, as we all know that social media companies are full to the brim of child like pretenders.
Desired outcome: An official apology, full re-instatement of my account and an acknowledgement that you will repremand the staff behind this nonsense.
YouTube
-
Youtube
Blocking Talk Radio is an irresponsible and ill-judged decisions. You will lose many customers and create many political opponents if you do not reverse this course of action promptly.

This is a channel that features many sitting members of parliament, cabinet members, distinguished journalists and experts. They are ofcom regulated, so I suggest you take action based on Ofcom decisions not your own perogative. Failing this, Youtube should not consider itself a platform, it should become a publisher and open itself up to legal recourse for actions like these.
Desired outcome: Reinstate Talk Radio channel. Explain yourselves!
YouTube
-
Content of my account.
My carefully saved videos of several years have disappeared from my library. My subscriptions are visible, but no library. I am an artist and had saved tutorials and other videos. Also, I had signed up for Premium and was enjoying the YouTube music, and that membership also disappeared. I can sign in and see an account, but it is not the same as the account I had before. I changed my password just before this happened, and I wonder if there is a duplicate account. The newer password does not show that, however. I want my library back! I can't believe that this happened! What should I do? Thanks! Gale McKiddy
Desired outcome: Reinstate my YouTube library!
YouTube
-
An ad that is on youtube is a scam
There is an add for a fat wheeled scooter on youtube I paid for 2 scooters then after ten days there website and all contacts ended. No email response no website no scooters. Now I see the same add but when I click on it you get a different website. The first time I clicked on the add it took me to a website that was different than the others but didn't work right. Get this add off youtube.
Refund my 220 dollars.
Arrest these people for fraud.
Don't you check that adds are for a legitimate vendors or can anybody
Run a scam on youtube
Same add 3 different websites
How do you let this happen
How many others have fallen for this scam?
The store name I ordered from was
Medicamostore
Now I see it is
Medinomarket
It is a scam website
Catch these guys
Names given to me by email are
Simona
and
oleg kovalenko
send results to
[email protected]
Desired outcome: get the add removed ,refund my money,put them in jail
YouTube
-
YouTube Ads
I try to watch innocent, family friendly channels with my children only to be exposed to vile, disgusting, reprobate transvestites pedophiles molesting the mind of me and my children. These people need to be put out of their misery by the government implementing Leviticus 20:13 and normal people with natural affection need to be given relief. I would FEAR greatly if I not one of these freaks and am responsible for getting this filthy content in front of the eyes of innocent children. God might just break your teeth out with the other pedophiles.
Desired outcome: Leviticus 20:13
YouTube
-
Withdrawal of anna Brees channel
Good morning

Like many others I was shocked at the removal of the news channel run by former BBC reporter ( like myself ) anna Brees, for covering protests in London over the lockdown.

This is censorship of the worst kind.

Free speech is vital to our society.

There is no doubt social media is now as powerful as MSM so.

If serious qualified reporters like anna cannot broadcast coverage of such protests, or carry interviews with those who are critical of such key issues, then we are going down a dangerous road.
Desired outcome: Re-instate. Review your procedures.
YouTube
-
entire playlist removed
23 Dec 2020
[email protected]

First of all I am not a content creator, never have been and have no plant to be. Thus I do not and have not ever uploaded any video.
I thus am a YouTube viewer only, and use it daily for many years without a single issue.
Yesterday suddenly out of now where without any warning, I suddenly have an email from YouTube stating that somehow I have broken the community guidelines and have a strike. For some video in a playlist I have had for many many years. And that they have permanently deleted the entire playlist for whatever the offending content was bookmarked in there.
This playlist was created for many many years and I have no back up or even idea of what I had in there. And YouTube has removed it without any forethought to this.
Even though I have no idea what the content is, I understand they have policies and even they may change over time and some thing or more could be in there that either I have not viewed in full and thus do not even know is an issue or perhaps is now in breach. And am more than happy to have removed it myself if flagged or if they did so directly. But it is wholly disproportionate and completely unnecessary to delete the entire playlist.
Also the content is not mine as I do not upload anything, so even the removal of the content of the platform from whoever uploaded it would have deleted it from the playlist automatically, and even if YouTube felt a strike was needed then that was fine.

Thus I am kindly asking, as a long term YouTube user who put trust in YouTube to please restore the playlist or at least provide an archive copy so I am able to manually review what content is in there, over time and restore safely once done.

Thank you.
Desired outcome: restore or provide an archive of my deleted playlist (less anything YT considers a problem)
YouTube
-
Spreading false information
As you can see in the pictures YouTube is claiming this video which is first of all not about election fraud at all is labeled saying Biden won the EC vote but your own link says other wise. This is just down right scummy to try and twist the truth. This is not your place! If you have any integrity at all you would remove this so called EC victory until it is official. I am not associated with this channel in any way I am just a viewer tired of you guys lying.
YouTube
-
Shadowbanning
I'm giving you fair warning, continue shadow banning channels such as "Liberal Hivemind" and I will cancel my premium subscription. Your influence in politics and personal decisions are unwanted and infiltrate the wonderful gift of freedom and expression. There are 17 of my family willing to cancel our sub if you do not desist your political aims. Then we will share our experiences with others and advise accordingly ...your choice.
I expect a reply or, well, normal stuff, you'll lose massively.
Thanks for the memories, ...I expect.
We are here to help
16 years' experience in successful complaint resolution
Each complaint is handled individually by highly qualified experts
Honest and unbiased reviews
Last but not least, all our services are absolutely free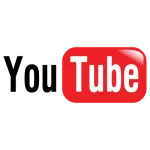 YouTube contacts