YouTube
-
counting answers
I know its a petty thing that isnt that big and thats just why I think it shouldnt be to hard to make a counter that count the answers to a comment on a video. I sent on a video scrolled down and saw a very popularitet comment where it said there was 7 comments but when expanding the comments on the comment there was alot more. Yes im lonly and got nothing to do, have 50 cats and live in my patents basement but that dosnt hinder my right to complain. Except that I live in north korea... [censored] the cops are here ehh gotta send this quickly... (the last part was a joke please dont report me.)
YouTube
-
commercials
you greedy [censored] you got most of the product free you do not need to interrupt a song and put an ad in the middle of song you don't need a ad after almost every song
sometimes I am out side working listening on comes an infomercial 5 to ten minutes long got to stop come in house and hit skip
I will never pay for your service and never buy any of the products advertised
as I said you're just greedy [censored]
YouTube
-
comments section
Most of the videos recommended to me have horrible comments that are really racist or mysoginistic. It's not like youtube couldnt develop or dont have algorihtms that could easily filter through it or ban continual offnenders, it's just they're more worried about showing longer adds and tracking video length and other stats. Why do I have to do your job and flag people?
YouTube
-
unable to change state location in india for trending videos.
I am from pune(state - maharashtra, country - India, language - marathi + hindi). Now I am in coimbatore( state - Tamil nadu, country - India, language - tamil) from past 6 month. Until yesterday, I used to get trending videos in hindi and marathi language, But now i am getting trending videos which are all tamil. Youtube is providing country location change.

Trending displays the same list of trending videos in each country to all users, except for India. In India, Trending displays the same list of trending videos for each of the 9 most common Indic languages. If you please provide facility to change state, it would be very very helpful.
YouTube
-
advertisement
A trailer of a horror movie popped up as an advertisement while i was watching a music video. as a person that is unable to watch such genre it gave me a shock as i was unable to avoid it. i trusted youtube with content showing and hence it was something that i did not expect and hence i was caught by surprise. i would not want anyone to go through the same thing that i have gone through today as i am aware that older people do watch youtube as it is supposed to be a family-friendly website.
YouTube
-
advertisements
I understand Youtube can only do so much about viewer discretion and the rest is in our control - like if I don't want to scare myself then I won't search up a scary movie or video. But what do I do when an ad for The Nun pops up in my face at 3am (three times consecutively) when all I want to do is watch a video of my favorite Youtuber from Hawaii... Please do something about this. Tell management of The Nun to change their ad or pull it completely. Thank you
YouTube
-
pewdiepie
Interfere in sentiment of indian people and make mistakes of some peoples as generalized for indians. The channel pewdiepie plays with sentiments of indian peoples the guy in videos act like monkey who don't know real condition of india. I will complain in supreme court for violation of fundamental right article 21 of indian constitution which may create further difficulty for youtube to do business in india so please take care DIGNITY of india
Sep 01, 2018
11:26 pm EDT
Youtube channel pewdiepie is playing with dignity of indian people in name of comedy and violating article 21 of indian constitution for which I will complain in supreme court of india if no action taken against. Which may create any difficulty to do business in india . The channel makes mistakes of negligible peoples as generalized mistakes which is direct violation of right to dignity so please take action against channel otherwise I have to go in supreme court
YouTube
-
repetition
The main feed on youtube is being constantly repetitious purposely to deny viewers to view current events in the world. This is to create a sense of lethargic class in which separates one class of human beings in comparison to another by the use of nihilism which is definitive profiling of sub standardization of beliefs systems to be considered racism or persecution for ethnicity.
YouTube
-
ad service
I am a very avid YouTube user and I love the platform that you have built. However over this weekend (labor day weekend) an ad for bumbershoot has taken over many of the videos I tried to watch on my Xbox, making them unwatchable as the ad created a watermark that never went away but blurred the video I was trying to watch. Please remove this kind of ad as they make the content unwatchable
YouTube
-
every channel that represents keneeka jekins/martin
Hello fellow workers of YouTube. I want to start off by saying I Love YouTube. It's a place I come to learn to fix/make or design an understanding of/for others. Lately I noticed YouTube has been letting things between the cracks. I don't say this in a small way I mean this in the biggest way! YouTube people are bullying, fighting, and killing others based off '' He said She said on YouTube. We have lost three people who used YouTube as a platform to communicate with their audience. YouTube you have to stop these Keneeka Jenkins/Martin Channels. These people are hurting each other in real life! They are going way to far over a closed case that took place in 2017. No one is even sure this, young lady is dead! But they are turning up dead every month. You have to shut these Channels down YouTube! People are being killed, bullied in real everyday life! Help us please. This young lady Mother is using these people to justify her actions, and her actions are getting people killed. She won't even come forward to stop them from ripping each other apart! She wants this all to continue for Money Sake. So Evil! Please YouTube don't allow our social media home become over clouded with violence, and evil.
Thanking You In Advance
Brandy J.
YouTube
-
deletion of youtube channel for no reason
Channel was deleted for no reason around July-august 2018 near Alex jones deletion(mundane matt)? no community complaints or copyright complaints, no warning, YouTube seems to have hacked my Gmail account. Messages from YouTube deleted by YouTube, cannot find URL, believe i was shadow banned for a long time, you have called me a criminal. I want to know why this channel was banned, account was branded without my permission and then deleted.. I believe this was intellectual property theft as this was a one of a kind channel natural wonders, the story of Jesus meeting his bride in heaven story of 4 years has been stolen by YouTube WITH slander and liable, theft of content, GIVE ME MY PRODUCT BACK STOP SLANDERING ME OR GIVE ME A REASON I AM A CRIMINAL. SPEAK UP ACCUSER! its been a month I have not heard why channel was deleted with no warning
YouTube
-
promoting country with wrong information inside the ads
Recently I saw an add promoting INDA as a tourism sector. There were few fact that were completely fake. I saw an add related to Buddhism and within the add there was a place named kapilvastu which is a part of Nepal. I am not too sure how can a company like YOUTUBE mislead such vital information in such a big scale.There has been lot of debate regarding where was loard buddha born but I am not going there but at least an intire district must not be stolen from one country to another just to promote its name to the world.
This review was chosen algorithmically as the most valued customer feedback.
There is a page called Stop and Step... currently the account has been closed. However the users view is it is likely to be reinstated. The page consists of upload showing gambling and providing links to online gambling websites. My severe concerns is this page on YouTube is promoting gambling, glorifying gambling and provides links to online gambling...
Read full review of YouTube
YouTube
-
picture
I have asked many times to have my daughters pic removed from YouTube. She is 11, did not create the account and had a right to privacy. Have contacted YouTube continusly for the past six months year, but no resolution.

Unacceptable in my opinion, I want her pic taking off!

Surely it can't be that difficult!

Her name is Myiesha Rafiq and when you put her name in her pic comes up.

Her friend who has moved abroad set up the account and they are no longer in touch. Prior to going we asked for her password she used to set up the account and she had forgotten.

So annoyed and frustrated. My daughters pic should be removed. Surely as a minor and GDPR this is unacceptable
YouTube
-
dogs getting killed and skinned and getting beat I tell killed made me cry
It is very graphic made me cry and needs to be taking of what if a kids sees that I cried it was dogs getting bet in the head with a stick I tell killed it is very graphic and sad needs to be takin down know it is heartbreaking you guys would let that be uploaded and need to take it down before I share it on Facebook and Instagram and tell that this was put on YouTube and didint Evan thank about taking it off
YouTube
-
ads and auto selected videos
When I watch youtube, I expect to see ads. Fair enough. But the same ads come non stop. When I click on 'report this ad', and specify 'not interested in this ad', google says 'we'll try not to play that again'. Well maybe they should try a little harder.

The ads in question have nothing to do with my video choices, nothing to do with any of my searches or sites visited. So why do they keep coming? (PS: I'm not interested in a day-glo paisley puffy shirt, so stop playing that ad!)

When I watch a video, on the sidebar, youtube generates related videos. Sometimes relevant to what I'm watching, often not. But even so, once I click on the side bar and click 'remove video/not interested', I don't expect to see it again.

Case in point: I'm watching One Kiss, by Dua Lipa. The next video offered is Drake. Not interested, so I click to remove it, and say 'not interested', but when One Kiss is finished, youtube automatically plays the Drake song I said I was not interested again. Why? This is stupid.

I am signed in. So if I'm signed in, youtube/google knows who I am, and I'm sure they save my choices and note my preferences. If I say I am not interested in an ad, or a video, I don't expect to see them again.

And I don't mind seeing ads, I realize they are part of it. And yes, I get it: if I've been looking at websites about camping, and websites to book travel to campsites, I could see why an ad for camping gear would show up. But I have never looked at sites selling day-glo paisley puffy shirts, I have never searched for day-glo paisley puffy shirts, I have never purchased a day-glo paisley puffy shirt, so why do I get multiple hits from the same ad for day-glo paisley puffy shirts, especially after posting repeatedly 'not interested in this ad', and 'seen ad multiple times'?
YouTube
-
complain about the youtube ads about horror movie trailer
Dear officer,

This is the very serious complain letter refers to your 5s advertisement about horror movie trailer. During the time, I'm using your app to watch the channel which I like, suddenly the horror movie trailer was rushed into my sight! That caused very huge discomforts on me! And may have very negative psychological influence on me!
The trailer is the new coming Conjuring series, and the first appearance of the ghost is definitely my nightmare! Pls stop processing those horror movie trailer as the public advertisement! That's not kidding! For very serious announcement!

Yours sincerely,
User: L
YouTube
-
a tube channel
https://www.youtube.com/channel/UCoQkDOthF_Uh5qL5NEfIQQA

This owner of this channel is very subtly promoting hatred against white Canadians.

He is an unknown source and is quite deliberate with his racist stance against white Canadians.

We are hoping that utube staff will review this channel and see it is very troublesome.

If it is not removed and his position remains the same then we will be contacting the RCMP and CSIS.

Thankyou John Harris
YouTube
-
unethical behavior on the part of youtube
I would like to ask why YouTube has been demonetizing Law Enforcement Information Channels' videos that either do not involve violence of any kind, or do not involve hate speech. This is getting out of hand and needs to stop.

YouTube has been removing monetization from videos, from what it appears, simply for having Law Enforcement Officers in them. For example: Bodycam Footage, Traffic Stops where a suspect is a different race than the officer, traffic stops where the word "gun" is mentioned by one or more parties, footage of a convicted felon being detained or arrested by police, Police defending themselves from being attacked by suspects.

Again, this is getting out of hand. I understand you are a private business and have the right to make whatever rules you wish, however you are a Business operating within the United States of America, where we have a Constitution and Bill of Rights.

When you demonetize a video for things such as Law Enforcement Doing their job or Riot Police handling rowdy protesters, you make it seem like you are placating criminal actions and encouraging violence against Peace Officers.

I am simply wanting to understand why you remove a channel's ability to make a living by reporting on a situation in a non-biased manner.

~Concerned Viewer
YouTube
-
"hate speech" violation
I have noticed that there are several videos of which have become removed due to "hate speech" violations, and due to there being absolutely no such thing as hate speech (as well as restricting content variety) I do believe you should "reconsider" your decision to remove such content, most of which I enjoy using for satirical purposes or in the use of "memes" such as for audio and so forth.
We are here to help
16 years' experience in successful complaint resolution
Each complaint is handled individually by highly qualified experts
Honest and unbiased reviews
Last but not least, all our services are absolutely free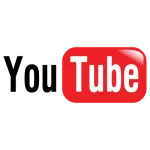 YouTube contacts