YouTube
-
theft of intellectual property
I made the mistake of searching for the one youtube video I had made (for my first book). It brought up a number of other items, including a lead for:
https://www.youtube.com/watch?v=fnNFpWQO_ao

It advertized that a complete free copy of the work, for which I own all the rights to reproduction and distribution, was available for download at www.audilib.com.
YouTube
-
unethical behavior on your behalf
Hello,

Today I searched up "change my mind steven crowder" and noticed that his channel does not populate until around 70 videos down the list. Your policies discriminate against individuals who share the same political views. You say you are an open platform but it is obvious you are not as you have demonitized StevenCrowder's channel and have made it more difficult to find. You also constantly change your policies to essentially silence his channel and also decrease the amounts of views he receives. Your political bias is obvious and you are pushing them onto conservative individuals who use your platform to view these videos.
YouTube
-
kids channels inappropriate advertising
With my account, i let my son to watch youtube cartoons on our smart tv. My son is 3 years old, so i'm very careful to what he watches. Usually he watches cartoons made for toddlers, very simple. The problem is about the ads which appears during cartoons: we had several adults adv, and is not a big deal if are ads about cars or fashion. The problem is when he saw the movies trailer of "IT" and "Jocker", with images which are totally inappropriate and scary for a toddler (included the "It" clown face covered in blood). I know he's watching cartoons on my account but, during cartoons, adults ads should be banned (not to say adv should be banned completely). Please take some measure about it.
YouTube
-
being demonetized 12 days after being monetized?
My channel was approved for monetization on 9th September 2019, 12 days later I get an email from youtube informing me that my channel had been demonized due to Repetitious content.
I can only consider that this is some bad joke created by someone with a very cruel mind that likes to play with people's feelings, and this has to be reported at the highest level.
My channel was approved for monetization on 9th September 2019, 12 days later I get an email from youtube informing me that my channel had been demonetized due to Repetitious content.
I can only consider that this is some bad joke created by someone with a very cruel mind that likes to play with people's feelings, and this has to be reported at the highest level.

QuoteYouTube Community  
Silver Product Expert
Dietmar
You write in this help community with users (even the product experts are only users like you), not with Google, or YouTube employees.
Nor are you the only one who loses his monetarization because of the more stringent terms of use and community guidelines on "reused content" and "third-party content". ThirdPhaseOfMoon can also sing a song about this. (To mention only one of the big YouTuber of your category)
What's more, channels like yours spread often unchecked [censored], or parrot conspiracy theories.
YouTube leaves you largely in peace with your pawn catchery, only you won't earn money with it anymore.
Unquote

Nothing goes with the ThirdPhaseOfMoon channel it continues to be monetized as well as the secureteam10 channel which also continues to be monetized, they were de-monetized for a few days and then monetized again after fans of these channels flooded youtube with protests. This shows the lack of professionalism of the so-called policy team experts, they are strong with the weak.

The team of policy specialists have proven to have two weights and two measures to judge which channels should be monetized or not and I have sufficient evidence of this, they judge this using criteria that are not exempt in judgment but in a kind of limbo between likes or dislikes within the policy team group. This is unacceptable on a market-leading platform, these so-called "experts" should be scrutinized, fired and replaced by real professionals.
The team of policy specialists have proven to have two weights and two measures to judge which channels should be monetized or not and I have sufficient evidence of this, they judge this using criteria that are not exempt in judgment but in a kind of limbo between likes or dislikes within the policy team group. This is unacceptable on a market-leading platform, these so-called "experts" should be scrutinized, fired and replaced by real professionals.
YouTube
-
my video game copyright
Hi LondonAlisa:
Due to a copyright takedown notice that we received, we had to take down your video from YouTube:

Video title: Just Dance 2019 Shakira Waka waka
Video url: http://www.youtube.com/watch?v=CYbtlIfOLmg
Takedown issued by: Ubisoft
This means that your video can no longer be played on YouTube.

You received a copyright strike

You now have 1 copyright strike. If you get multiple copyright strikes, we'll have to disable your account. To prevent that from happening, please don't upload videos containing copyrighted content that you aren't allowed to use.

Why I have copyright strike on my channel?
Why my recorded video game has been removed and other dozens similar videos still exist on youtube?

I bought a dvd game just dance 2019, then unlimited subscription get recorded my video games and shared this with public. Now my video removed from youtube because of ubisoft complaint, , , ,

Many thanks,
youtube channel londonalisa

https://www.youtube.com/watch?v=CYbtlIfOLmg&feature=youtu.be
YouTube
-
youtube app
APkpgMV-5y6QHDaiOH5KRidc7f09tq6mgFXXpmVD52m5aOVm8VaVIHwI
n_eJjxW47LDexBs3RnyHVv_dsZPumYK-ypQUKV9by38OOJETXAzAeAlN
YeBR7uPZ3g-U9lSeZc2tVvuSBe0Jv03GnycOeHbPYATdpxpKKlzgfQhG
PnVtCuLY2QNPTZonh7sHqQ4gkpUHumGY3cek0C9Ye67oVvVd8j5UhiMf
BTvPzcvgbD3LTmqEPtrJR_WJSOYzhlV5BL7tLozxMecS2DKeDQKXyDdG
2lLdmA9rlnqlzvWHrTE6CQLa2IhuGv0y5foUTVOqAoBfsI22-S0ZYr37
xGXbHI_mzstXVZsX6_1fkXSNq_adrFI6OwWnTJOCZqEnadmQdsygGNZF
h2m-N2K0Q509kzmh442jsLsWtknghB-DXappwkLlYANOt-CQT8xbJauw
GC2aP2zOPOzwcmLsKvfOSCm06CkfAVtB6duzhTF0x0sIctZmvWOeREDq
wBKp4m5VpDjrCXepHOlMkLhWGg3t95wmKY8lPF-ybtdejrJpKyBjMtax
t9ACtnO_W4C9EJTl3ah_Thtg4fTcMN8ReY9YmY8HhqnxIhFJxUw9GYew
fOCLWjlRE1zEj8Lrvd3STH6bsBixO3rPFmnc2kRphIi1FOQuwfs_FPHJ
r5R9AtyJv_onPzGtYbO5wWdTc8Xkek9OLfCGaHK_DSCLziafHI7QYX2X
KI8WalIiyML03ZQWXYyrPZIuqcx_Ja-r_UGfc4qEUOoP9YkcAus4I6FK
CSo6IfAZcKERGau7bbrO1bakyPKFx1D2O0Eg97Z_klMOhsm05VgiUmMV
BZ2EVh4OHlFEM07sGyW4Rdoo_F_z-xBCH28DxFlsEOK_XoD6_yBqhhka
6EyzdJLozWkM-mAXN98_wrdjUE1mQtVKcUmi06HtQTMSC78EVI69iF39
9hkLQBgopsBjVNDoGGpYHq9cR3GUfRACXlAcDEvIN5QiMu10bTODc6i-
98xMLCRDnPHo5F5LT8z37nQkjUH2zcx0DbWqoNXLXZGoe6YqmaZNxJYV
xOi7M1qhgMorDlifMCHgBrDJaDX6vs9s3HxqMp5Qikb_pCQ0QNF8yKuY
XjcJB8FGVno7arCyciqL6mdfFyw6Km4sauqsPmgbCAfd7FCT4PnzchON
UBD9JoUMa7AuVddlt_wFiG_x-CZAYXqLrLeVLRf7AOADFhocR9Fr8kw8
prqjFBpcTk3tAhBOyru1AvC1AO_zWNe99IKRTfTk7-1jn2XiVVSJ-f8K
qf_OEU35yx-AzmWeKuV-f7YVGRSB4w3WjJOifX9naeyehyNki_KgbEcp
_Hh9Pfm2WBR8ZJ0Ou7_xN33ii2Q9TbSrn3zDVLbWufnR4GjQnBalSW4u
x43bAIE3Il59OsVOE2M4xMFDmMEOgbWqY4h65ZZ_NrdmzdK91ExFP_dS
P13d59dK1oOU9NCjT8KJx9fHQpiERVFD2vhUuKGbuCxMGS9TjwgopmIV
XqxIauX9MeRsoDRPmu6zRs9asXWRa40zM6zjTLRwndXrZzkg0leipCsa
4A_nwQjfz093ebJvfYcoIj7tg-XbDPPOtSsYRXman_VfF28qvQVU8UzR
NnsYw8V41xMTl0hjyb_zlnHp6XLZd23irWOte3m4XU5Xk6HnM8G5o8Oi
z-V3lqOeVo8smEwK1lrB42fBbvemlln8QIpDRNCErsbvmbsO858sQeE9
EIN_GzaJJxphOai9leMP0HKdnfC_W0WXaXpncSMyFTdvxtaRKRHdqz-c
UqAvyK_663wCfT_318fcgYvP53G95MJZIMYD1epJDtgIkm1w61xwwKHj
Ura8C1VFC-qby2MIyvyZhu-_6KpJO3e3TA-Fc_iEkh85
YouTube
-
deactivating an account
My youtube account was deactivated because they said theu thought the owner is a minor. They asked me to send in documentation like my valid ids to prove that i own the account. I sent all of those and they replied to me acknowledging the docs and they replied "we confirm that this youtube account is not subject to termination at this time" but they never reactivated my account. Its been 4 months and they are not responding to me anymore.
YouTube
-
purchase of youtube videos
Hello,
I am from the U.K. and I purchsaed six You Tube videos online which cost me between £50-60. I watched the videos for about two weeks. Then a message came on the screen saying that 'there is a problem with the licensing' for each video that I purchased.Can you help me recover the ability to watch these videos please or reimburse the money that I paid for these videos which has been so abruptly cut off ?
Thank You,
Owen Reed.
My email address is;
[email protected]
YouTube
-
nathan roberts
In videos produced by Nathan Roberts, he continuously uses language that is offensive to me and many people I know. Mr. Roberts who professes to be a Christian and preach truth and the gospel of the Bible and Christian Faith deems it appropriate to repeatedly use the word "retard" to refer to the intellectual capacity of people who disagree with him personally. As a parent of a child with special needs that is actively involved in advocate and parent groups of children with special needs, I am disgusted that your organization has considered it acceptable for his behavior to be broadcast on your platform. Does that mean that your organization shares Mr. Roberts views while also removing content that is supportive of the majority of Americans Constitutionally Protected rights? Other disturbing facts bragged about by Mr. Roberts is the fact that he and his followers take books and burns them, a practice that was popular by the Nazi Party. Please do not take what I am saying as a general naysaying of your organization. I have learned many great things from YouTube from auto repair all the way to sewing techniques and greatly appreciate this content and hope that it continues in the future
YouTube
-
hijacking of a subscribed channel.
I subscribe to a channel on YouTube that has blatantly been hacked/hijacked.
Martin Liedtke (Flat Earth British)
This happened a good few days ago and it doesn't seem that anything has been done about it.
I am aware that due to new YouTube policy channels like this are seen as "dangerous" but the job of trying to ruin "truthers" like myself viewing these channels should be down to YouTube not some pathetic little hacker.
So as I will assume that you are not responsible for this outrageous invasion of Mr Liedtke's channel I and many others would appreciate your full attention to putting this problem to rights.
I feel that while we still have the chance to watch the content we enjoy on YouTube we should be given the same time and effort from yourselves to fix this problem.
Thank you.
Gary Keane.
I realize that this may not be the correct place to complain to YouTube about YouTube but as with most companies these days the complain about is section is notoriously hard to find, so I had to choose a category that is as close as possible.
YouTube
-
youtube harassment of wholesome family channels
I am registering a complaint against YouTube, because I have witnessed many family channels, wholesome and happy family channels, receive harassment from YouTube. Reading through the complaints, I see all kinds of horrible stuff available on youtube, animal cruelty at the top of the list today. I am wondering why the pedophiles are free to roam around and the channels that please them are allowed to continue unabated? Yet, the wholesome family has comments removed and is threatened with demonetization when family scenes with young children are included in content. It is increasingly obvious that any content related to a healthy family is no longer supported by YouTube.

Considering the parent company, google, this is very alarming. Google censors the truth. Google does not like the healthy family. Google interferes in elections by suppressing search results. Google is out of control and allegedly involved in criminal activity. Google is waging an attack against the wholesome AMERICAN way of life. It is too bad this trickles down to YouTube. The agenda is clear.

I've been done with Google for a long time. If my favorite families continue to disappear from the YouTube venue, I will be done with YouTube as well. YouTube leave the healthy AMERICAN family alone!
YouTube
-
recommendation algorithm
Dear YouTube,

I used to love your platform because it allowed me to find so much interesting content. Your video recommendation algorithm also led me to find great new videos and channels. But you have obviously altered your algorithm. Content is now being censored and it is no longer an open platform. When watching YouTube and finishing a video, instead of getting recommended similar content that I'm interested in watching, videos from mainstream sources like Fox News or CNN start playing instead. I'm not interested in these corporate news channels. I want to explore content from independent voices, not massive corporations forcing their agenda down my throat. I thought YouTube was about "YOU", the creative individuals making their own content. Now it just seems like another corporate propaganda engine. Maybe you should change your name to ThemTube. Please fix whatever you did to destroy your recommendation algorithm or you are going to destroy your own platform because we don't go here to watch CNN and FOX News. When I go to sleep watching my favorite channel, I don't want to wake up to some corporate news channel playing in the middle of the night giving me nightmares from the fear propaganda that's always being broadcast. And stop demonetizing and censoring my favorite content creators. Google/YouTube is starting to look more and more like BIG BROTHER every singe day. Ignorance is not strength! Stop censoring independent voices!
YouTube
-
animal cruelty
This site has multiple channels for showing animal torture which was supposed to be shut down a couple of months ago yet now they are back with more channels and you have not down anything about it do you condone torture on any level as this has been ongoing for weeks are you making money of the site are advertisers aware of the obscene nature of the videos on display or do you personally like seeing animals abused because this is shocking behaviour to allow a known animal abuser to keep been allowed to add channels to yor site im sure its against the law and the press coverage would not be good so sort this illegal content out or in other words do your jobs
YouTube
-
youtube.com video spammers
I have tried to contact Youtube.com to complain about click bait video spammers (especially for shows like Bill Maher's Real Time). The dates advertised by the users are NOT the shows they've posted.
You can open up 10 of these videos--and it's always the same. When I tried Youtube's reporting page, it simply told me it didn't recognize the urls I supplied. No help at all. Youtube's reputation is going down the tubes! (I teach Gen. Z and they hate Youtube because of these types of spammers). Clean it up, Youtube!
YouTube
-
advertisement of anti-smoking
I do not smoke, I do not plan to smoke, and I have never been to a smoking site, or watched a pro smoking video, yet every single time I watch a youtube video, a disgusting Anti-Smoking ad will show up, I HATE them. I will be watching cartoon, then they show me an ad of somebody's chest cut with tar around them. I do NOT want to see that. Every single time I will say the ad is innapropriate, irrelevant, and they won't stop showing me this. I am sick and tired of seeing this nasty bullshit in my ads. I am always using the Like and Dislike system on ads, I will fully watch some ads. These ads are usually not related to my videos, however If I am interested in the subject, I will watch it, however when I am watching a guitar video, and see a teenager laughing up tar, I am disgusted. Please for the love of god stop showing me these ads!
YouTube
-
your app
It's all over YouTube that the company is fucking killing itself. Some if my favorite content creators are simply stopping filming due to your retarded fucking guidelines. Fix your fucking site and give us good content creators back. The shit yall allow to get popular is fucking retarded and you are losing viewers for it. Fuck you you worthless fucking cunts. Ruining lives since 2015. You should sell the company to people who actually know how to fucking run it
YouTube
-
copyright infringement/copyright theft
A company calling itself Ciberpol is committing an act of copyright theft, The International Cyber Police Organization today issued a red notice for website www.ciberpoL.com for impersonating by infringement of CYBERPOL Cyber Policing Organizations official registered trademarks in accordance with EU Trade Mark Regulation (EU) 2015/2424 and Directive to the laws of relating to trademarks (EU)2015/2436 (the Trade Marks Directive) inter-alia, Books XV (Enforcement) and XVII (Special Procedures) of the Commercial Code; the Criminal Code; the EU Customs Regulation (608/2013); and the EU Implementing Regulation (1352/2013), with official reference to Article 11 of the Act on Computer Programs of June 30th, 1994 (implementing Article 7(1) of the EU Computer Program Directive)

The following videos are showing references to the name 'Ciberpol'. all reference to Ciberpol and Cyberpol is under strict copyright and not acceptable.

https://www.youtube.com/watch?v=mVla94yIY1A
https://www.youtube.com/watch?v=9_t0CGxJgBU
https://www.youtube.com/watch?v=vtR8SdpsmPY
https://www.youtube.com/watch?v=kpRF_ooy73E

A screenshot of one of the videos is attached.

A cease and desist order has been issued to www.ciberpol.com in the case of the website name infringement and overall use of this name.

The use of the word ciberpol is thus unlawful and a criminal offence as its both infringement and impersonating as the word CYBERPOL is spelled ciberpol in Spanish.

The CYBERPOL Trademarks are protected under the Paris Convention for the Protection of Industrial Property as both a "Word" and "Figurative" Trademark under Nice Classification 9, 25, 28, 35, 38, 42, 45.

Registration No;

1. CMT 014505473 (WORD MARK) (Ref page https://euipo.europa.eu/eSearch/#details/trademarks/014505473)

2. CTM 014468789 (FIGURATIVE) (Ref Page https://euipo.europa.eu/eSearch/#details/trademarks/014468789)

With regards

Gary Dyer
Chief Investigator 
CYBERPOL 
email: [email protected]
Direct office line: +41 22 518 58 54 
YouTube
-
youtube censorship
YouTube is censoring accounts such as the Iconoclast without any reason. The account of 200, 000 subscribers was removed without warning. The videos and subject matter did not break terms&guidelines. This is issue need to be resolved.

YouTube either has a problem with its algorithm or it is censoring accounts that it simply disagrees with. I hope it is a mistake and not a private censorship.
YouTube
-
censorship
The Iconoclast
Channel Termination Appeal

*I can't provide channel URL since you have deleted it. No access.
- The Iconoclast channel was terminated with zero warning on 22nd August 2019. The channel had zero strikes, according to the The Iconoclasts creator studio and was in very good standing, as I said, no strikes or punishments anywhere to be seen. The Iconoclast wasn't even contacted about potential violations. Since the new terms of service came into effect in June, The Iconoclast also received no strikes or warnings of any sort. The Iconoclast had an audience of over 200 thousand people, whom he had built this from the ground up through hard word. You awarded The Iconoclast the silver YouTube plaque for his first 100k subs. The Iconoclast channel was fully researched, used mainstream media as news sources, and contained no hate speech. The Iconoclast channel has never promoted violence of any sort, and has spoken out against it multiple times. I do not feel this is in any way a justified termination. No strikes or violations, no contact from yourselves, no warnings, and now 200k will be eager to hear the explanation. Thanks.
YouTube
-
censorship
Please stop deleting channels that do not actually encourage or invite any hatred or violence... having controversial opinions is not the same as the above. You deleted the iconoclast and way of the world, yet you allow The Young Turks, who are open 9/11 supporters. Restore those two channels please! Both of those creators are hardworking and they or their heart into the content they make. They built those channels up from scratch and they do not deserve to be attacked just because you don't agree with them.
We are here to help
16 years' experience in successful complaint resolution
Each complaint is handled individually by highly qualified experts
Honest and unbiased reviews
Last but not least, all our services are absolutely free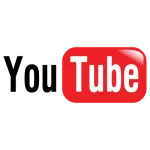 YouTube contacts