WebWatcher
-
Complaint
Signed up for trail period they ask for credit card to start trail so did that and allowed me to use there software
I did my search I was looking for and no infromation was found to benefit my findings in other words was a waste, but come to find out they charged my card twice the day I signed up. These people are scammers won't refund my money there shit doesn't work trail period is a scam there is no trail period just use it to get your credit do not use this web
Site
John
WebWatcher
-
Unauthorized charges after subscription cancelation
The worst! And noone answers the 888 number. I canceled subscription 7 months ago just to see that they have been charging my card. I canceled again this time took screen shots of Billing info tab clearly has no longer my card info. Also their Subscriptions tab states the subscription is canceled. I want to point out, this EXACTLY what I saw the first time I canceled this account. The company's honesty, integrity and professionalism is questionable. I have been robbed for 7 months..I do not want to see another charge again EVER. After some researching this is a common issue with the company.
Desired outcome: No more unauthorized charges
This review was chosen algorithmically as the most valued customer feedback.
I wish I would have read these reviews before I purchased. Bought and installed the product. It worked for 1 day. Then it stopped working. I contacted Customer Support and they re-issued my license and had me uninstall and re-install. I did that and it didn't work. I did that twice and it didn't work. When I purchased they offered a 7 day trial. At 6 day...
Read full review
WebWatcher
-
Webwatcher for Android
I have had issues with the company for a long time now. I've asked multiple times for credits, but will never receive one, even though, I've got pages of chat messages and proof, the software did not work. I would get ready to leave the company, and, magically it started working. For one day until they got the payment! They are serious scammers who love to take your money and lie to you. All I am asking for is a month of service on them. I've had more months than that, that never worked, but I'm just asking for a month's credit.
Desired outcome: I want a full free month on them
WebWatcher
-
Webwatcher on Win10
DO NOT BUY. They remotely configured the PC for their product. They validated the install themselves before the trial period was up and charged the money immediately. The remote technician couldn't get the software notifications to work and told me he will create a ticket and escalate this problem and that I should wait 72 hours for a reply. NO REPLY. I think they just wanted me to get over the 3 day free trial period. The software after they configured it doesn't even work now. As far as I can tell it is a complete scam. I have requested a refund, but their refunds department seems very well oiled. I have contacted Paypal to hopefully cancel the transaction, so thats a possibility that may work for me. The refunds department claim that they have no record of any technician assisting my install, and that I should do that first. (I did that). So their records on this matter seem about as good as the software. SCAM COMPANY DO NOT BUY
Desired outcome: Asked for refund. Have contacted Paypal to cancel transaction.
WebWatcher
-
My credit card being charged I need my refund
I'm being charged 129.95 off my credit card I did not purchase this I don't know what this website is about so I need this cancelled and I need my refund I don't know how this came about but I'm going to get to the bottom of this I looked at my bank statement and seen I was being charged for something I didn't perch I need this cancelled and refund back please
Desired outcome: i did not purchise this
WebWatcher
-
I have been misled
I purchased this software to place on an iphone (which it was advertised to work on). When I tried to install it, it did not work because it did not support the latest IOS software. So I requested a refund. After being on hold with tech support for 30 minutes and then filing a refund request I have been denied twice a refund. Clearly, I have been misled and now I have lost $100. Even before requesting a refund they informed me not to cancel the credit card payment as they would sick a collection agency against me.
WebWatcher
-
Tracking device for the iPhones and androids
Tracking device for the iPhones and androidsNot made aware that I needed on a computer in order to download software I do not own one before I cannot use it and also was not made aware that had to have access to the iPhone before two to be able to install them on that too so now I don't have access to it so I can't use it at all came down on it appreciate if you would refund my money as promptly as as possible have a nice day thank you very much
Yes I wasn't made aware before I purchased that I need to head to own a computer to set up the software or that I had to have access to the iPhone I want to truck neither one of those we mentioned before about it so I can't use it at all I can't even download it so please refund my money please my name is Donny Dawson the last four digits of my credit card or 2388 my email address is DONDAW 63 @Gmail my phone number is [protected] please contact me and let me know what's happening thank you and have a nice day
This review was chosen algorithmically as the most valued customer feedback.
I have try contacting webwatcher and it has been in vain they won't refund me for a free trial I did not even used their product because I was upset that they charged me for a free 7 day trial I have sent them 9 emails and they have not resolved this I have reported to the bbb Consumer affairs they have charge my paper account 129.95 all I want is my refund
Read full review
This review was chosen algorithmically as the most valued customer feedback.
I do not like to be scammed and thought that I was savvy enough but this company is the worst. Please do not buy there product as once you enter your credit card information you are screwed. The software does not work and you will waste your time trying to get a resolution with the company. I have contacted them 4 times only to receive the same canned...
Read full review
WebWatcher
-
cell phone monitoring
NEVER got it to work, always had issues. I got it for the wireless backup options so I didn't need my daughters phone every time. NEVER WORKED. I EVEN HAD THEM REMOTE ACCESS MY COMPUTER AND STILL... nothing. I had to HAVE her phone for it to back up and then STILL didn't work. I got the run around and then got told it was the imazing that was the problem. It's what they made me download for webwatcher to work! Why use something that doesn't work! Very upset and wanted my money back, but was refused. DO NOT BUY
WebWatcher
-
not risk free!!! do not buy
Webwatcher - DO NOT BUY!
Do not be tempted by "Risk free" and "Money back guarantee" posted all over the Webwatcher site. Instead, look at the very end of Terms and Conditions, then link to their Refund Policy buried even deeper on the site - there's a reason why it's buried In all of the legal ease. I wish I saw these comments before entering my credit card. Now $129 out the door and nothing to show for it. RUN. DO NOT BUY! Plenty of other more reputable and customer friendly options. Customer support of absolutely no help.
WebWatcher
-
the webwatcher app
Nothing but issues and no help. Takes your money, and refuses to help. You ask a question, different questions, they give the same answer, over and over. No one knows how to do anything there. And refuses a refund or credits. Scammers and pretty shady! I have contacted phone, email, chat, and supervisor request, with no response. They are taking full advantage of people.
WebWatcher
-
program
HORRIBLE! DO NOT GIVE THEM ANY MONEY! The program could not be loaded to my computer and after I asked for a refund less than 24 hours after my purchase they refused (despite the 7 day "risk free" guarantee). They said they needed to remote into my computer to fix the problem, but I refused as I have confidential information about clients on my computer. They still refused to provide a refund.
WebWatcher
-
webwatcher!!!
BEWARE!This company false advertised their product as risk free. They charge and than even if you cancel with in less than a day don't even install they refuse to refund money that was suppose to be free 7 day trial. If you try and contact they end chats don't answer their supposed 24/7 support. If you want to throw money way and to have poor customer service and have a product that does nothing but cause grief than this is the greatest scam product there is! Don't ever use this company as they have no customer ethics!
WebWatcher
-
webwatcher
Omg where do I start? I purchased this ap because I was told that it would work with iOS for my sons phone. I do a remote session with a rep to get it all set up and then their instructions were that I need to keep phone connected to pc for at least 6 hours before it would start working. It recorded 32 things After day 1 then it never did anything for another week. I waited patiently with no changes to history. I even tested search words for internet history still nothing. So after 6 hours installing two different programs and a week all the test including me deleting messages to see if it recorded that ...NOTHING! So I submit a case and they respond back via email that I had to contact support for a remote assistance session. The rep that I get tells me it works with an android but they have known issues with iOS WOW! So the rep tells me to respond back to the email and they would resolve the refund request. Today which is almost a month later after reopening the case I think 5-7 more times these people still are refusing to refund me. This is outrageous. I paid for 3 months for almost $60 and got absolutely nothing out of this junk software.
WebWatcher
-
webwatcher filtering software
DO NOT give this company your credit card information. They are clearly fraudsters. I asked for a refund within their trial period and they refused. They claim it can be installed in 5 minutes or less which is false advertising. I tried for hours to get it to work only to discover you have to have a computer on the same network running a service. I am a software engineer and have never had issues like this before. The software is absolute junk. I'm escalating to my credit card company.
WebWatcher
-
webwatcher
Deceptive practice for the "risk free" guarantee. When I asked for a refund within the 3 days time limit, it was denied for arbitrary reasons. The SW does not perform as advertised (it is not stealthy--easily discovered--and requires the client on my PC to be open. Company just flatly denies the refund request--for me and all others it appears. Company offers no resolution.
WebWatcher
-
internet monitoring app
I purchased the spy app from webwatcher in approximately June 2019, and paid with my Visa debit card.
I complained to the company that I could not get the product to work and told them to cancel my subscription with immediate effect.
This week I noticed webwatcher had debited $39 from account without my permission.
I have never used this product and request immediate refund of the amount debited back into my account.
WebWatcher
-
webwatcher bills concerns
To whom it may concern.
This is christy, and I am sending this message to request for refund of two charges made in May and August from my account. I was not able to use the complete the set up process or use the Webwatcher program since May and have been billed twice for service that I didn't use. So I will appreciate a refund of the two charges made to my account.
Thank you for your understanding and I can be reached at 3104180821, or email [email protected]
We are here to help
16 years' experience in successful complaint resolution
Each complaint is handled individually by highly qualified experts
Honest and unbiased reviews
Last but not least, all our services are absolutely free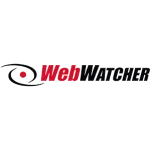 WebWatcher contacts