Vistana Signature Experiences complaints
4
The complaint has been investigated and resolved to the customer's satisfaction.
Vistana Signature Experiences
-
Reservation cancelled by Vistana
There's been a screwup with a reservation I made in March 2022 for occupancy in Mar 2023. I now have no reservation for what was to be a special 70th birthday gift for my wife.

When I made reservation, I specifically mentioned that I sold unit/contract # 314803 and to NOT use this for my reservation. Well, they did and yesterday my reservation was cancelled without explanation or reason. After several hours on the phone, it was confirmed that Vistana used the unit that I sold & it is my problem & not Vistana. I asked to escalate the issue but was informed that there was no one to escalate to. I must've have been talking to President/CEO of Vistana.

I contacted the company Hawaii Fidelity Hawaii Timeshares who confirmed they processed this transaction & they confirmed that the paperwork for the sale was received by VISTANA in December 2021.

image2.jpeg

I need your assistance for 2 things.

1. Please ensure I am no longer shown as owner of sold unit in your system by processing paperwork sent to you last December.

2. Help me to get a reservation at KOR for the 1 bedroom, oceanview unit for week of Mar 4-11, 2023 asap. This mixup/cancellation would not have occurred had the paperwork for sale had been processed by Vistana in a timely manner.

I look forward to your prompt reply.
Desired outcome: Require your in depth assistance in finding a 1 bedroom unit at KOR in Maui for original dates of March 4th - 11th, 2023.
Resolved
Meeting setup to discuss further.
This review was chosen algorithmically as the most valued customer feedback.
For each of the past 8 weeks I have been trying to book usage for Westin Kaanapali ocean front deluxe. The Vistana booking website has been returning a variety of technical issues, system issues, timeout issues and web server errors and I have been unable to book the usage I have paid for. I have repeatedly reached out to Vistana Owner's Services who say...
Read full review of Vistana Signature Experiences
This review was chosen algorithmically as the most valued customer feedback.
Dear Sir, Today, we talked with the supervisor of Vistana, Stephany D, about the issue below. She told us to contact Vistana's upper manager. Please, take this issue very seriously, because we are very upset about the package we purchased in Myrtle Beach last year. We feel strongly we were misled in what we bought. We were left with the impression that we...
Read full review of Vistana Signature Experiences
Vistana Signature Experiences
-
Access to customer care
I'm trying to contact Customer Care in order to pay annual maintenance fees. If I could login to the website, I could do this online, but Vistana has expired my password. For some reason, they only offer an option to send a reset email to an address that's no longer active - I left that company over 5 years ago - and have been using a recent, permanent personal email address at Vistana since.

Since there's no way to get that reset email, and no listed address for Vistana Customer Care, I've been trying to call for the last 3 days. Each time I call, I navigate the phone tree/menu, and just when I expect to be connected to an agent. Instead, there's a curt message that I'm to call back at a. time when they're less busy, and get automatically hung up. A very bad customer experience at best.

So I'm stuck and at risk of not paying this year's maintenance fees until I get that email set to an address that works...

Pls Help
We are here to help
16 years' experience in successful complaint resolution
Each complaint is handled individually by highly qualified experts
Honest and unbiased reviews
Last but not least, all our services are absolutely free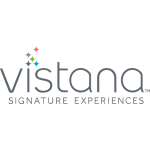 Vistana Signature Experiences contacts