Fairweather complaints
25
Fairweather
-
return
Hi, I returned a few things i bought online after christmas. The Guy at the store would only give me a gift card and i was fine with that...but i went to use my credit on line and it said it was invalid. I went back to the store and he said the cards might not work online...why not? and really i should have got a refund, this guy just didnt know what he was doing...the store was at the village mall in st john's , nl

Diane Slade
Desired outcome: i would like a refund... 92.00
Fairweather
-
Upper canada mall
I got this jacket for $132.20 on February 12, already a return that why the girl, Kelly (upper Canada Mall) gave me a discount, the store was full and she said I can try it home and I have 14 days to return it. Went today to return it and the same girl refuse to accept the return. I called her - I was in the car, I am disabled and she started yelling at me "If yo don't understand English (yes, I am an immigrant with an accent) is not my fault, we don't accept the return to final sales. But I am not stupid, she told me I have 14 days to think if I like it or not. Please solve this because I will not lose my money because you hire kids with a bad attitude and you do not train them properly how to make a sale and advice customers properly about what they sell. If you chose to ignore my request I will have to file a complaint to BBB and to the Ministry of Customer Service (https://www.ontario.ca/page/filing-consumer-complaint)

Thank you!
Desired outcome: I want my money back
Fairweather
-
my order
i received an order that was a gift and the smell was gross to say the least, in saying this I did not feel I should be responsible to pay return shipping and attempted to make contact with fairweathers which was an impossible task .It is impossible to get in contact with anyone on this site, as their customer service does not give you the option to make a complaint unless under their chosen list which is not available to express your personal concerns. then tried calling the number several times with no answer. do not even get an answering service just rings and rings. guess I am stuck with items that are not suitable. soon my return option deadline is over and I will not return at my expense and in all likelihood probably would not get a refund. DO NOT ORDER FROM THIS SITE
Desired outcome: Helping others from making a mistake and ordering from Fairweathers
Fairweather
-
Unwearable due to smell
I have contacted via email and even attempted to call without an answer. I placed an order and received several days ago and since then have been attempting to contact with no reply. Received my order and one of the shirts have this unbearable odor thats makes me unable to give as an intended Christmas gift, not only that but the sizing chart was way off and although needed a medium ordered one size up (a large) to be sure and still too small. I do not feel it's my responsibility to pay return shipping on an item that is faulty. Buyer beware... They make it impossible to be contacted.
Desired outcome: Want a refund or at least someone to contact me
Fairweather
-
Refund not received
This is with regards to order number FWR89150. I got an email stating refund has been processed but nothing received yet on my card. Where has the refund gone?
There is nothing on email stating how much time for expected reflection of the refund in bank account!
I am waiting for 60 plus dollars of refund! How can I get the money back? And when?
Desired outcome: Want my refund
Fairweather
-
Order FWR71581
Ordered clothing online two months ago. Still have not received order.

Customer Service says they have filed a ticket with Canada Post and that Canada Post is supposed to contact me.

I contacted Canada Post myself. The item is either still with Fairweather waiting for pickup or it is still at the originating CP facility.

Either way, it hasn't even left Ontario yet.

I want my money back.
Desired outcome: Full Refund
Fairweather
-
receiving wrong product and on sending it back receiving no refund
I ordered from Fairweather Clothing one Small Floral Cocoon Blazer - Yellow Order No. #FWR62820 Jan 23/21 priced at $15 and received an incorrect order in February (3 items worth about $150) and spent probably an hour or so following instructions by filling out Fairweather's online form, taking pictures of the items I was sent by mistake, then receiving the return mailing label, repackaging everything and going to the post box Feb12. I was told I had to reorder the blazer, but it was sold out on line and I have never received my refund of $22.59, despite several follow up emails, the first telling me to wait a month, and then the last two (after waiting a month) with no reply whatsoever.
Desired outcome: a refund please
Fairweather
-
Clothing not received and no response from company
I have emailed numerous times about Order #FWR59343 and still have not received any response NOR my items. They were ordered in November 2020. This is ridiculous, for no response or my items. I ordered from this comp5 prior without any issue, with this order I WILL NOT order anything else from them.
Once again I'm asking for this to be acknowledged and a respo5of the location of my items or a refund is fully needed.
Fairweather
-
Parcel being returned
FWR54576 this is my order number for the parcel that is being sent back. I forgot to put the apartment number with my address, so when it arrived, the post office was unable to deliver it and sent it back to the sender. I would really like to keep my order & have it resent. I have called & emailed & have received no reply or was unable to connect with any one by phone.
I hope someone can help, please!

Thank you
The issue has been resolved. Thank you😊
This was the email I just received this morning. This is incorrect information as I contacted the local postal service in regards to why it wasn't delivered. I was told that due to the unit number not being on my order, it was sent back to the sender. I received a partial reimbursement but not for the rest. The items I ordered are available on the website still.
I received an email from the customer support in regards to a current order I have pending, but nothing in regards to my previous order FWR54576. I stated to them that although I had made a mistake on my order & would be willing to pay for the shipping to have it returned, this is the response I received. I asked to have the package sent back to me or refund my money.
Fairweather
-
Wrong item shipped!
I had ordered 2 pajama joggers December 19th 2020 Order No. #FWR54794 But when I received my package it was a sweater instead.
I have emailed three times to their customer service department as they instructed and I have not heard anything from them at all.
I would like to be refunded for the items that I did not receive and I would like to mail return this sweater but I will not be paying for the shipping fees.
This review was chosen algorithmically as the most valued customer feedback.
Hello, December 29, 2020 I have emailed Fairweather Company numberous times involving this issue and no response. Order #FWR48899 was placed on Nov 30, 2020. I took into consideration that mailing system would be considerably longer this year. After some time passed i emailed fairweather company with my concerns and again no response. I took other...
Read full review
Fairweather
-
Order no. #fwr39191
I received my order but was missing an item.

Striped Knit Pullover Hoodie - Black
S
874-1539-9175-01-8030

I have emailed them 5 times using their online form and still haven't heard back from them. It's very frustrating when there's no phone number to call and speak with anyone and you don't receive a reply back from the online forms they do offer! I want my product or my refund of $25.00
This review was chosen algorithmically as the most valued customer feedback.
I ordered a dress online and the day the package was supposed to be delivered it got sent back stating that the address on the package was incomplete ( apartment number missing a digit). Called Canada post they advised that I have to go through the sender. I have sent so many emails to fairweather customer support but have received no response ever and I have been charged for the item.
Read full review
Fairweather
-
About my order
I hv ordered two tops from fairweather on 15 july, my order number is fwr38052. But still not getting any update, every time I emailed but only one reply is coming currently closed will get back to you soon but nobody has given response till. I want my money back. Such a bad service will never buy it online. 👎🏻
Fairweather
-
Ordered but never received
Ordered but never received FWR37596 and FWR37513. My order's worth 100.83 and 53.66 plus time. Contacting them but never got any information or response from this company. Such a bad customer service. I hope now I will get response on my order.
Fairweather
-
Order not received.
Hello. I made two online orders with fairweather and I only received one.
FWR35488 was received but I missed order FWR35492. They provide same tracking number for both but I never received a notification of shippment for order FWR35492. Please check them for me. It cost me $78. Canada post delivery just one package with order FWR35488.
I called Canada post and they said that I have to contac you. No sent me the tracking number again. Check the order with the warehouse please.
Fairweather
-
clothing
Returned clothing in July 2019 (most items you could see through) and have still not received refund of $59.88 is owed to me. Have submitted BBB report and they failed to answer to 2 attempts. Tried contacting fair weather including group multiple times and my requests go unanswered. I have tried for almost 6 months for resolution. I do not receive responses when attempting to contact them and neither did the BBB
Fairweather
-
poor communication on the refund of an item
I am new to Canada and wanted to buy a spring jacket for myself.
I bought a spring jacket from the Square One store in Mississauga on 5th May 2019.
While paying for the jacket at the cash counter, I clearly shared that I am new to the country and that I am not sure if the jacket will be apt for the spring.
The guy at the cash counter said that I could return it within 15 days and get a REFUND.

Today (07th May 2019), I went to the store to return the jacket because I felt very hot in it. The same guy whom I had interacted on 07th May was not present at the cash counter but some one else was there.
When I expressed my desire to return the jacket and said that I was told that I will get a refund if returned within 15 days, she said that only an exchange is possible and no refund is possible.
This really disappointed me. I asked her to call the store manager.
A lady came who claimed that she was the store manager came to the cash counter. (apologies, I do not know the name).
She almost told me that I am lying and that only exchange is possible and no refund will be possible.
When I told her that why was I mislead or miscommunicated while buying the jacket that if returned, I will get a refund. She was very unpleasant and discourteous to me.
Seeing that I am a new comer to Canada, she tried to intimidate me.
She pressurized me to say that I was the one who misunderstood the policy.

She harassed me mentally and forced me to make a decison that I take the credit note and get walking out of the store. It was as if I was not required in the store anymore.
I DID NOT WISH TO TAKE THE CREDIT NOTE BUT WAS FORCED TO.
She even refused to give my orignal receipt back to me after she gave me the credit note.I had to ask her twice to give my original receipt and she was very rude while handing my original receipt back to me.

I DO NOT WISH TO HAVE THE CREDIT NOTE --it was forced upon me by the store manager. I just want my refund. I am a newcomer with limited means. The jacket costed me 67 CAD. This money means a lot to me. Please refund my money. I WANT TO RETURN THE CREDIT NOTE.

I am extremely disappointed and feel harassed for no fault of mine. Please reach out to me at my number 647-673-7370
My name is Anjali.
Fairweather
-
winter jacket.
Hi. My son bought a winter jacket about a month ago, but seam started opening. I went to the store where he bought the jacket. Manager said that you had only two weeks to exchange it now it's too late we will not exchange it . He paid about $112. I bought a jacket about 10 years ago still I am wearing it not even one stitch is broken. My son is going to school and we cannot afford to buy another jacket. All we want is if you can repair or exchange it . If you need pictures of that jacket please let me know thanks.I'll be waiting for your response. Thanks again.
This review was chosen algorithmically as the most valued customer feedback.
I brought a winter jacket on December 24, 2018, after two days boxing days December 26, 2018 I came back to store and the price dropped to $20.I spoke to the sales representative she's is the counter that time ( soon I found out shes a manager). She asked me that no return.i told her I won't return the item I'm there for price adjustment.She asked me to...
Read full review
We are here to help
16 years' experience in successful complaint resolution
Each complaint is handled individually by highly qualified experts
Honest and unbiased reviews
Last but not least, all our services are absolutely free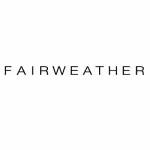 Fairweather contacts