Value Plus complaints
160
This review was chosen algorithmically as the most valued customer feedback.
I discovered this company had taken 3 monthy payments from my bank account for $16.95 each. When I called the 800# I let them know I had ordered nothing and demanded to know also where they got my card info. I had ordered a couple of things online in the weeks prior to their first charge so I assume they phished my info. The rep only answered the phone a...
Read full review
This review was chosen algorithmically as the most valued customer feedback.
I was charged $16.95 for WC *VALUE PLUS and $16.95 for WC *VALUE PLUS this week. I don't know what happened because there were no any transactions with those units, I searched in the web, I found that there are also complains about them at ComplaintsBoard.com I don't know how to contact them regarding taking the charge off my bill. Did anyone have this similar problem and/or know how to fix it? Please advise smb!
Read full review
This review was chosen algorithmically as the most valued customer feedback.
Charges have been showing up on my master card bill since January 2008, I have just discovered. My credit card company is Cardmember Services. It's phone # is 1-877-875-8078. The charges (monthly) is 19.95. I just noticed because it is the only charge on my account. I want these charges removed and credited to my account immediately. I do not want anymore charges added to my master card account.
Read full review
Value Plus
-
Address and cant stop this better not bill me
I was never able to go online and log in so I need to make a complaint since they took my money and I will have to change my credit card acct now so they don't take my money... funny how there is this site... bogus companies like this should be fined and shut down...
Value Plus
-
Unauthorized withdrawall from my CC account
I noticed an unauthorized withdrawall from my Check Card in the amount of $16.95.
After a little research I found an phone number: 1-800-475-1942 MN. I also found the name of this outfit, "damark.com".

When I entered this into my search engine it led me to some "Gambling Games" in England.

I repeated the process a second time and this time I got, "DAMARK® The Great Deal Company!"

Who can I contact to help me rectify this illeagal withdrawal from my bank?
Value Plus
-
don't knnow who they are
I have no idea who they are, if I had more detail of who they are, I might be able to know if I ordered from them.
They wc*vacationpassport have taken $19.95 out of my checking 6/07/2008 and 7/07/2008. wc*valueplus-v has taken $19.95 out of my checking on 6/20/2008.
Can you please send me a detailed discription of these companies or do you know that they are credit frauds.
If thay are credit fraud please remove them and are you able to get my money back.
Please send me any information I made need or what the next steps are that I should take.
Thank you
Sincerely
Alexander G. Martinez
Value Plus
-
unauthorized charges to my bank
This matter is unknown to me as to how I qualified to become a member or when or where I applied for an application to become a memeber and give consent to have funds withdrawn from my account in the amount $16.95 monthly. I noticed it on my statement right after I purchased the portabook for my computer
Which took some time to even show up on my account more that thirty days. As of the present I am now in for two payments. There should be some law for such fraudulent practices. I say once again that I under no circumstance do I willing know of allowing these charges. Please advise me as to what steps to take to recover my funds.
Michael harrell
This review was chosen algorithmically as the most valued customer feedback.
I reviewed my credit card statement for the last two months and saw monthly charges of approximately fifteen dollars to Value Plus Monthly. I did not authorize these charges and want the charges to stop immediately and be reimbursed for my previous payments. This is definitely fraud as I see other people withthe same complaints against Value Plus.
Read full review
This review was chosen algorithmically as the most valued customer feedback.
Receiving unauthorized monthly charges to my credit card from Value Plus for $19.95. I did not authorize these charges and want them to stop immediately.
Read full review
Value Plus
-
these are un authorized charges and the states attorney general is going to prosecute
these charges are unauthorized and I have contacted the states attorney general. A lawsuit with many other unhappy people is being generated. you better refund my money or i will proceed.
This review was chosen algorithmically as the most valued customer feedback.
They have been charging me $16.95 un-authroized from my bank account for 4 months. one charge on my account stated DJTONES whatever that is. They also say WC*VALUE-V whatever that is. I am an elderly lady on a fixed income. I cannot afford this out of my account. I want this canceled and my money refunded of 4 payments before April first and you charge me again.
Read full review
Value Plus
-
Harassing phone calls!
I received phone calls at home stating that I will be sent a $25 gift certificate for Walmart. They ask for address verification and stated my address. Then stated that I would also get a $200.oo gift certificate to one of their other affiliated stores such as Walmart, Target, etc. I then needed to verify that I had used my credit card Number such and such to purchase a book a couple of days ago. They knew my credit card #. When I said I didn't call the transaction they hung up on me.

I was called about 30 min later from same place asking same questions! Can these calls not be stopped and my personal information removed from their data bases...
Value Plus
-
Scam!
I was charged $149.99 on 1/16/08 on my Master Card for a membership promising valuable coupons for groceries, Gasoline, car rentals, roadside services and other benefits. I received their material in the mail yesterday, 1/29/08. I logged into their web site today 1/30/08 and a message came that this is a scam.

Thank you for the opportunity to report this scam.
Value Plus
-
How to get your money back & get this &company& back!
This company fraudulently took money from my account, and thankfully I noticed it immediately. I specifically told the salesman "no." The way to get your money back is to write a letter to the company notifying them of your complaint, your desire to cancel & demand your money back - send it certified mail. Send it to the company responsible for WC Value Plus:

Provell
1100 Wayzata Blvd
Suite 680
Minneapolis, MN 55305

Also send a copy of the letter to the Better Business Bureau of Minnesota & North Dakota (651-699-1111). Their address is:

2706 Gannon Rd
Saint Paul, MN 55116

The director of consumer affairs at Provell/WC Value Plus is Michael J. Murphy. He will probably send a letter back saying that you placed an order & provided "electronic signature authorization" (which is a lie), but they will refund your money.

You can also send a copy of your complaint to the Federal Trade Commission at:

https://rn.ftc.gov/pls/dod/wsolcq$.startup

The FTC cannot get your money back, so it is still important to send letters to Provell & the BBB. But the FTC needs to be notified about these fraudulent business practices.
Value Plus
-
Unauthorized debit card charges
HCPGold and WC Value Plus both have been charging mt debit account without my permission or for any services i have not ordered anything from either of theses companies but yet i am being charged. THIS NEEDS TO BE RESOLVED 49.95 A MONTH (HCP ) 19,95 A MONTH ( WC VALUE PLUS )
Value Plus
-
Unauthorized billing
I was called sometime after 3pm on a Sunday by a woman that refused to answer my questions. She said I had to be transferred to a 3rd party "authorization center". I stayed on the line, because she told me she has my credit card; she provided the last 4 digits. She knew my name and my address. She said it was a courtesy call, but she also said I would be "charged a dollar". She said that the dollar charge was an "introduction" to coupons, and that I would also receive a complimentary $40.00 coupon for free gas. Again, she refused to answer any questions probing for details.

When I got to the "authorization center", they refused, flat out, to answer my questions. The only answer I did get was that this was for Value Plus Online. (http://www.valueplusonline.com/ ) When I tried to ask questions, they refused to answer. Instead, they tried to get personal information out of me. When I probed for why they were doing this, I was called an "idiot" for not wanting $40.00 of free gas, and an "imbecile" for asking the questions I asked. The "supervisor" that was helping me literally yelled at me when I told him I do not want their gas, or their coupons, or the $1.00 charge. He slammed the phone down. The number they called from does not take inbound calls. The website does not provide contact information. Since it is not possible for me to determine with 100% accuracy whether they are a scam or a legitimate company, I will not make any assertions or accusations. However, my experience was unpleasant in the extreme, and disconcerting. I found myself calling my credit card company to order a new card. (The "supervisor" said I had already "agreed" to charges...even though I did nothing of the sort.)
Value Plus
-
No web site for rebate
Company charged me a fee to try this package on deals I was suppose to receive a 40 dollar gas card for 30 day trial period and when I got the letter it told me to log onto this web site for a 40 dollar gas rebate and when I did it brought me to your site and then when I tried to sign on at there regular site with the subscriber id they gave me it said that that id was not valid. They are a scam and a rip off they charged my credit card only a dollar but if they do that a million times that adds up.
This review was chosen algorithmically as the most valued customer feedback.
I noticed that the amount of $14.95 has been taken out of my personal bank account since August 13, 2007. Both from Easy Saver and WC Value Plus. I searched through all of my bank statements and added the total amount of money they have taken from me unauthorized, $104.65. Needless to say, I was very upset, especially being that Christmas is right around...
Read full review
This review was chosen algorithmically as the most valued customer feedback.
Called and cancelled what ever they were selling, but they still deduct after telling them to stop Phone numbers to these company's Are as follows 1800-475-1942 ValuePlus, 1800-566-8640 Home Play, 1800-640-9849 HC Gold. I just want them to stop deducting from my account. Any consideration would appreciated.
Read full review
Value Plus
-
Got credit card number illegally
I also had the same problem with these companys (wc value plus, hcpgold, todays escapes) you have to report what happened to consumer rights wc value plus. Todays escapes and hcpgold (healthcare privileges) get access to your card number illegally even though they may tell you that merchants share personal information, that is true but they cannot share card numbers only names address and phone number... so u need to call this number to make a complain (if there are enough complaints to these people they will investigate and take legal action against them) 1877 275 3342 their website is www.fdic.gov/index.html ... u should also cancel these subscriptions the number for wc value plus is 18004751942... please make complains to this phone line cause they say they get the card numbers legally and that if they were doing something illegal they would be out of business. So please make the complain against them.
We are here to help
16 years' experience in successful complaint resolution
Each complaint is handled individually by highly qualified experts
Honest and unbiased reviews
Last but not least, all our services are absolutely free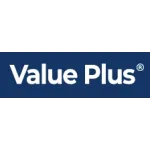 Value Plus contacts