Value Plus complaints
160
Value Plus
-
Value plus
I called their member services to indicate I was signed up by a phone order salesman, but that I was not interested in the service. I stated I wanted to cancel the service immediately. They took my information and looked for my membership to cancel. They told me that I did not have a membership and consequently could not cancel for that reason. I insisted they be sure and they insisted I was not a member. Apparently several weeks later they activated a membership in my name and started billing me. This went on for 6 months before I noticed. I called them for assistance and they were very rude. They didn't look into my claim and did not give me any refund. I an not familiar with their product and have never used their service. As far as I'm concerned they are crooks and most likely taking advantage of lots of people like myself.

Based on my experience I highly recommend nobody ever do business with them. They are rude, heartless, calculated bad business! Really terrible!

Really rude!
Desired outcome: A refund and an apology are in order.
Value Plus
-
Pretending to be capital one
I was calling Capital One at 877-383-4802. I had unfortunately dialed 877-382-4802 by accident without realizing it. When they answered I asked if this was Capital One to verify they said yes. Asked how they could help started having me verify the information and then a charge for $2.95 was instantly charged to my Capital One credit card, they then gave me a customer support number in case we get disconnected tel:8886253902 wanted to send me to an automated system and continuously asked me to say yes I agree to be sent to automated contract line, I asked if they just charged my card and he said no, I then said no this is a scam hung up and realized I had dialed number wrong by 1 digit. Called the correct Capital One number and disputed the charge, locked my card, and have a new one on the way
Desired outcome: I would really love these people to be investigated and charged for Fraud and Federally charged for Line Fraud
Value Plus
-
Unauthorized charge on my credit card through VRBO for VALUE PLUS
I called VRBO to confirm registration for a vacation rental property. During the conversation "Brian" asked me multiple times to respond to his questions with a YES or OKAY. I told him I wasn't going to do that because it sounded as though he was trying to enroll me in something and I wasn't interested. I finally hung up on him without receiving my VERIFICATION CODE, which he told me I needed. Later in the day I checked my credit card and there was an unauthorized charge for $2.95 paid to VALUEPLUS. I contacted my credit card company to dispute this unauthorized charge and I also contacted VALUEPLUS at 800-475-1942. The woman, Anne, knew exactly what I was calling about and said that her company had cancelled the membership at the end of the business. She then hung up on me.
Value Plus
-
Value Plus
Value Plus,

I am being charged $29.95 for nothing. I'm contacting my credit card company and reporting it. This recurring charge stems from a Walkfit Platinum order that I placed just for that one-time charge for this product. I am cancelling this subscription. I expect a full refund and no more recurring charges I will report thus fraud as well.

Gregory S. Rooks
[email protected]
Desired outcome: Refund and cancellation of recurring charges.
Value Plus
-
Value plus membership
You are offered a $50 gift card with a 30 day trial. They wait until the last second to send you paperwork. Then you have to request the gift card before 30 days is up. I called and canceled before I got the paperwork because I didn't want to be charged for something I hadn't even used. When I finally got the paperwork, it said I had to log in to get the gift card. Couldn't log in because I canceled. Even though I paid $1 for 30 days, I didn't get the 30 days. Thfn when you call they lie and say there is paperwork included and you can call another number. At the top, clear as day it says log I. To get the promised gift card. They are scam artists and bank on people forgetting to cancel while offering nothing.
Desired outcome: I want my gift card
Value Plus
-
Unauthorized charges since 10 oct 2021 to my discover card
UNAUTHORIZED CHARGES SINCE 10OCT2021 to VALUE PLUS MONTHLY

4NOV2021 : Calling to replace credit card(s) lost!

DISCOVER CARD ... Was informed that $29.99 has been charged to my since 10OCT2020 (season of the Humongous Scam/Fraud/Theft & more.)

I NEVER heard of Value Monthly Membership till of few minutes ago & I would NEVER (neva eva) sign up for ANYTHING like that (virtually $30) ~ PLUS ... todate, I have NEVER received anything from that "MEMBERSHIP".

I was told after referred to 888-600-0831 for more information that "my membership" will be cancelled.

I want/need to be FULLY REFUNDED for All charges & for all the extra costs impacting my interest by it scamming my DISCOVER card.
Desired outcome: I want/need to be FULLY REFUNDED for ALL CHARGES & FOR ALL THE EXTRA COSTS by it CHARGING MY DISCOVER CREDIT CARD.
Value Plus
-
Wc*monvalueplus
This charge on credit card is fraud. When you .com and read all the complaints you will see. I only saw it has been charged for the last two months, but would like to see how many times it has been charged to my account. Please check in to it. I did not pay this month $29.95. I am very surprised to see Capital One didn't catch it. They have been very good about catching several ones before. Thank You.
Value Plus
-
Hello!
I got a charge of $29.95 from WC Savers with 800 475-1942. I did not order anything or got a phone call or even a text. It is dated March 28. 2021 at 11:39 on the bank statement. I gave them a call, but said it was after hours and call tomorrow. Then, they gave me a website www.programmerstop.com. I couldn't find it, unless it is a Go Daddy account. It said they are from MN. Tom Boughan 910 Cumberland St. W. Apt. 114, Cowan, TN 37318 931-262-0151.
Value Plus
-
Wc Mon savings central
I woke up to a charge on my debit card this Morning for 29.95 it was from Wc Mon savings central. I call to get it removed an she had told me that I tried making sum kind of purchase on 12/2/20 an was asked when it was available, did I still want it? I said, I have never heard of this company I did not authorize this transaction. I want to took off my debit card immediately, the lady told me she would send me a paper out and I have to fill it out to get my money back. I told her first off the bank card, I had on December 2 is a totally different card than what I have now. So how did you get my new card number? She had no answer for me and hung up on me! Now if I have to call an report this as scam, I might not get another bank card over the scams in 2020, I had to get 3 cards! I new when I got my last one an it was definitely, after 12/2/20. Yet she is telling me that's how she got it, & as I said this is a scam, she had hung up on me!
Desired outcome: I'd like to be refunded seeing as I never told anyone on 12/2/20 I would still want sumthing 4 months later!!!
This review was chosen algorithmically as the most valued customer feedback.
I have been defrauded of unauthorized Membership Service/Value Plus charges for 8 months. I overlooked the charges on the monthly statement. When I discovered the unauthorized charge I request a refund for one month. They requested I submit a document that contained amount claimed and my signature. I complied, at the time I claimed one month, later found 7...
Read full review of Value Plus
Value Plus
-
gift card
I was told a gift card in the amount if $25 will be sent to me in 5-7 business days on 10/15/10. Was given a reference #101520196686 and claim # 12164747 but when I called back on 12/11/19 to let them know gift wasn't received as of yet the phone number 1 800 234- 4969 was disconnected. I was also given a 2nd phone number of 866 315 1369 but rep. told they have nothing to do with Value Plus gift card pass. I paid $4.95 for shipping of gift card I never received.
Value Plus
-
savings program
They promise a 50.00 Walmart gift card for trying out their product for 30 days, after 30 days they auto charge your credit card.
When I got the packet I looked it over and was definitely not something I was interested in.
I called and cancelled any kind of subscription they may of had on me. That was not a problem but when I called back to get the free Walmart card the had promised I got a big run around and did not see them giving that away even though they advertise this.
FALSE ADVERTISING!
Value Plus
-
I never authorized nor even had knowledge of this company until the charges to my bank account appeared.
This last week a charge to my bank debt card appeared. It took me until know to figure out just what this charge was for. I don't even use a computer of my own and certainly don't purchase online. I want to know how this company got my bank debt card number and successfully started charging my bank account. I'm calling the 800-475-1942 number and see if I can get this shut down/unsubscribe from something I never subscribed to.
This review was chosen algorithmically as the most valued customer feedback.
Shortly after making an online purchase of Copper Chef XL Air Fryer in June of 2017, I started having charges of $24.95 appear on my bank statement from WC Mon Savings Central but I didn't catch it until the September charge. I had no idea at the time what WC Mon Savings Central was so I started investigating. My bank statement had a phone number on the...
Read full review of Value Plus
Value Plus
-
Sem value plus membership unauthorised deduction of $24.5 monthly
Sem value plus
Attn: customer service,
P. o. box 5265, hopkins, mn 55343-2265.
Usa

Dear sir/madam,
I visited the usa on holiday from 21st nov 2014 until 29th dec 2014. during this time I made several purchases by mastercard credit card no. xxxx in the name of kenneth ellison. to my alarm I now belatedly notice that an amount of around €20+ ($24.95) has been deducted monthly from my account between the dates of 5th jan 2015 and 24th april 2017 a total of €676.47 (see attached) under the name of sem value plus with a phone no of 800-4751942.
On researching the internet I find that many other people have been placed in this position having never given authority for payments to be deducted
I have no idea what this deduction is for and have certainly never authorised payment. I am requesting an immediate refund otherwise I will need to advise my lawyers to instigate proceedings against you.
I will be telephoning you and emailing to ensure you receive this letter, reimburse me and stop all further payments.

Yours sincerely

K m ellison
Value Plus
-
Unauthorized charges
1/21/17
I noticed a charge for 24.95$ and have not ordered anything for that amount. This was a saturday morning and was unable to use the 1-800 number to gather any further information. I would much rather reverse charges at this time and re order if needed, but will not continue without knowing who and what i am dealing with.

Debit card wd sem* value plus 800-4751942 mnus
This review was chosen algorithmically as the most valued customer feedback.
In the world of scammers, *Mon ValuePlus, has truly sunk to an all time low. Just recently, Friday, Nov. 25, 2016, I took my motorcycle out for a ride - as far away from malls and shopping areas as possible to avoid the Black Friday crowd. I stopped at a local Chevron gas station on 91st Ave, and Olive, in Peoria, AZ. The pump I first swiped my debit card...
Read full review of Value Plus
Value Plus
-
Scam - unauthorized credit card charges
Wow. The internet is just loaded on this business and their scamming. My sister on my joint account had ordered a "TV Key" from a television ad. She ended up returning it (unopened) and this business decided that she signed up for their "membership" account and has been charging $24.95 for the last 5 months. I just called that number and talked to Lloyd, who says he cancelled the account "effective immediately" and says they are mailing a form out that needs to be filled out and returned and then they will credit the $124.75 that they fraudulently took out of my account monthly. I had more questions (demands) so he says he's transferring me to a supervisor. What a surprise... my call just went back to the switchboard that initially answered and wanted me to wait again. I'm contacting my bank now as back-up. How do these scam artists get away with this crap?! I'd like to punch them all in the nose!
Value Plus
-
Bad Trustworthy Business
I bought the WonderCore Smart & was promised a $50 Walmart Card which after 6 antagonizing months of mailing this back & that back, I knew eventually they would say: "we already mailed it's & guess what? That's exactly what happened & I NEVER RECEIVED IT. With all these complaints someone needs to investigate & should shut them down!
Value Plus
-
Unauthorized charges
I was charged 24.95 on my bank account. No idea who or what this company is. I contacted them they said they would cancel my membership, which I didn't know I even had, and they would refund my money, that it should be back in my account in 3/5 days. I told them I had already contacted the fraud department at my bank. No explanation of what services I had supposedly signed up for. I always check any charges made on my account.
We are here to help
16 years' experience in successful complaint resolution
Each complaint is handled individually by highly qualified experts
Honest and unbiased reviews
Last but not least, all our services are absolutely free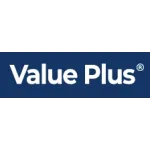 Value Plus contacts