Valero reviews & complaints 121 - 67
I always purchase my gas from valero stations depending on which one has the lowest price. Over the past year I have usually purchased from one of four locations. In all this time I stopped for...
Read full review
Valero
-
terrible experience
Hello! Thank you for accepting my complaint. I visit Valero Store #719 in Wharton, Texas on a regular basis. We motorcycle ride so I often have to use the restrooms. This store has the dirtiest, stinkiest bathrooms I've come across all over Texas. They are worse than an outhouse. Please ask them to clean the restrooms. Their restroom is unisex and there is constantly urine on the floor and seat. It's totally disgusting. Does the health department oversee this?

Thank you for your assistance.

Sincerely,
Liz.
The complaint has been investigated and resolved to the customer's satisfaction.
Valero
-
5 bucks for nothing
I pulled in to Valero #[protected] on Saratoga and Moorpark, in San Jose, CA. All I needed was for them to loosen a screw on my rear-view mirror with an allen wrench. The mechanic on-duty loosened it and asked for 5 dollars. "For what?" I asked. Paid him (which I saw him pocket) and decided to boycott Valero. Fist of all this employee should be reported for arbitrarily charging customers. With gas prices being what they are, how dare Valero employees charge for loosening a f*****g screw. I was a good customer, but I'll be taking my business elsewhere.
Valero
-
attendant is not answering
I went to valero gas station this morning 7/7/08 I used my
credit card and did not even asked for a picture i.d. and then
after i used the gas i noticed that my tire was flat so i went back and got tokens. the air machine was not working so i went to the window again and rang the bell and rang the bell the lady attendant was not coming out. I waited for 10 minutes I'm already late for work, and finally i had to just use my key to knock on the door . Then, she had came out. I don't know what it is that she was doing at the back. I let her know that the machine is not working if she can give me another token bec. this happened before when i put in 3 tokens and it did not work. So all she had to do is give me another token and the machine would have worked. California law states that when we purchase gas then air and water is free. She said she did not have another token. So they only keep 3 tokens in their register? I asked her well can she give me a quarter so it can work she said no. This is not the first time that this incident happened with this lady attendant. How do I complain to the gas station owner?
The complaint has been investigated and resolved to the customer's satisfaction.
Valero
-
very rude clerk
I visited a Valero corner store # 4199 in Bossier City Louisiana Airline Drive Location. The clerk was Miochi Thornton. This clerk was very rude and just a plain *** I would never recommend stopping at one of these stores they need to better train theses people!!! I really hate dealing with these folks that wake up in the morning living from pay check to pay check so they are mad at the world well let me tell you this go get you a better EDUCATION- Ed ja ma ca tion as they say then you will be where I am until then get a life.
The complaint has been investigated and resolved to the customer's satisfaction.
I'm writing this post after the worst experience I've ever had in a retail establishment. 11.06.06 I visited the Valero on FM 518 in League City. I needed to get gas and to save my cash I decided to...
Read full review
The complaint has been investigated and resolved to the customer's satisfaction.
On 5/17/2008 my son and I stopped by Valero to fuel up our dirt bikes. In the process we always fill a can or two as extra gas for the trip. On this occasion we had an empty 5 gallon can. A brand new...
Read full review
We are here to help
16 years' experience in successful complaint resolution
Each complaint is handled individually by highly qualified experts
Honest and unbiased reviews
Last but not least, all our services are absolutely free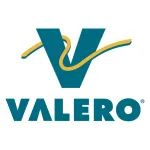 Valero Company contacts