UPS
-
delivery
I receive packages from UPS a lot. They never ask for a signature and sometimes don't even ring the doorbell. Well today I was waiting for a large package delivery and wanted it to be put in my garage instead of left on my porch as usual. So I happened to be home and he did ring my doorbell but by the time I got out he was driving off. He stopped further down the street so I went and met him and asked if he could put the package in my garage. He would not answer me or even look at me but his actions were of annoyance and aggravation. He got back in his seat and drove off at a high rate of speed for this neighborhood. He came back the same way speeding. He got out of his truck with the dolly and proceeded to put the packages in my garage for me since it was too heavy for me to lift. He never said a word and just handed me the machine to sign. It was really scary. Are they suppose to get a signature if someone is home?
This type of service is really inappropriate and they do not have a complaint department.
UPS
-
sacramento office
Today, Wednesday, July 13th I contacted your customer service department to inquire about a package that I expected to receive on Tuesday, July 12th. The package arrived at your Sacramento Office on Saturday, July 09, and it apparently is now lost. I was told they would start an investigation into the matter, however they estimated it could take up to eight days. Unfortunately, as you have probably heard before, I needed the package yesterday.

Under normal circumstances, I understand that packages can be delayed, and/or lost, however this is the second time this month a package that went through your Sacramento facility was lost. My packages were not shipped from the same company, they were different, so it is not the company who is at fault, it is UPS.

Below is the information I received when tracking my package:

Scheduled Delivery:
Scheduled delivery information is not available at this time. Please check back later.
Last Location:
Arrived - West Sacramento, CA, United States, Saturday, 07/09/2016

Shipment ProgressWhat's This?
Location Date Local Time Activity
West Sacramento, CA, United States 07/09/2016 12:06 A.M. Arrival Scan
Ceres, CA, United States 07/08/2016 10:30 P.M. Departure Scan
07/08/2016 9:25 P.M. Origin Scan
07/08/2016 3:55 P.M. Pickup Scan
United States 07/08/2016 7:01 P.M. Order Processed: Ready for UPS

Additional Information
Shipment Category: PackageShipped/Billed On:07/08/2016Weight:1.00 lb

If this has happened to me twice in one month, I am certain I am not the only one. It is unfortunate, but when having packages shipped to our facility, I will be certain to ask what carrier they are using.

Thank you for your attention to this matter.
This review was chosen algorithmically as the most valued customer feedback.
Tracking # re:1z063ax09050917746, package was dropped off in novato ca with delivery location in beaverton or Tracking number Tualatin, or, united states 07/13/2016 6:24 a. M. Out for delivery 07/13/2016 5:29 a. M. Arrival scan Portland, or, united states 07/13/2016 4:57 a. M. Departure scan Portland, or, united states 07/12/2016 11:08 p. M. Arrival...
Read full review of UPS
UPS
-
delivery service
I had to stay home on May 19th/2016 from 9am to 7pm to receive a package (tv stand). I had no choice but getting a day off from work to stay at home. It was 5pm no news from the UPS guys, called the company, they confirmed my address, phone number and all other information and told me the delivery is on the way. It became 7pm, still no news. Checked the UPS website to get the my delivery status, and it showed it was DELIVERED. Called the company again, after 10 minutes waiting, I explained the situation and asked them what was happening. I was told that the delivery guy couldn't go to my door, because I live in a condo building. I told them that we do have 24 hours concierge and if any problem, why they didn't call me. Their answer was that it's not part of their duty to call the customer and the driver didn't know in order to get to your door he had to go through concierge. Their answer was so stupid that made me angry, it seemed that I was the first person living in a condo asking for a delivery. When you listen or see their advertisement on TV & radio and compare it with what actually they are performing in real situation, like comparing black and white. I won't use this company if I have a choice.
UPS
-
incredibly bad delivery service
I have ordered some things and my package was sent via UPS. For a long time period there was no tracking number provided and I actually received it three weeks later. It took them forever to deliver my order and every time I asked them about the status of my order they replied nothing. They could not even tell me the delivery date! The whole thing was a real nightmare! I had no information about my order and they never told me anything. I did receive my order only 5 weeks later! Very slow!
This review was chosen algorithmically as the most valued customer feedback.
united parcel service and teamsters local 63 violated the terms of the collective bargaining agreement when i was fired on October 7, 2013. I was attempting to drop off medical off work orders on that date at the facility in ontario california when supervisors (robert sandoval) and Chris wright along with shop steward Calob(last name unknown) approached me...
Read full review of UPS
UPS
-
courier delivery
One of the worst courier services ( along with Purolator)! Where do they find those delivery guys? They can't read the notes, they drop off the parcels wherever they want, while I'm sitting home and waiting for them with the windows open, listening to every sound outside... I will also leave a comment for the seller I bought the product from so they would start using regular Canada Post services.
One of the worst courier services ( along with Purolator)! Where do they find those delivery guys? They can't read the notes, they drop off the parcels wherever they want, while I'm sitting home and waiting for them with the windows open, listening to every sound outside... I will also leave a comment for the seller I bought the product from so they would start using regular Canada Post services.
This review was chosen algorithmically as the most valued customer feedback.
UPS was suppose to deliver a package to my business on 3/29/2016. By 3/31/2016 I still have not received the package. I tracked the package and UPS delivered the package to someone's house 45 minutes away from my branch. I called UPS and they told me the change the address. UPS said they did an address change for my address being undeliverable. I manage a...
Read full review of UPS
UPS
-
delivery driver and company lack of concern
Through my job I have been dealing with UPS for over 20 years. On hundreds of occasions they have denied claims saying insignificant packaging. I've even had a package engineer design packaging that exceeds FedEx testing and still not pass UPS standards. Personally and professionally I've had countless lost, damaged, and late deliveries. I have even had some purposely left out in the rain with no type of protection. I have been on six tours of different Hubs LTL and small packaging, throughout the US. The worst one I've ever seen was in Jackson Mississippi.

Recently on March 11, 2016 I was supposed to have a package second day aired delivered from Amazon. UPS did not deliver it and said it was due to no one being available to sign for the package. This is not the first time this has occurred and Amazon doesn't require signatures for their packages. The package was finally delivered on March 14, 2016 without a signature.

On March 19, 2016 it was reported to me by my neighbors daughter who was down visiting that she witnessed the driver throw my package, which had lamps inside of it, then the driver kicked my dog. I am really reported this to UPS call center who sent a message to the local hub saying that a manager would be contacting me. On March 21, 2016 and employee from UPS did contact me and asked me what happened. I told them what I was told and she said that the supervisor would have to talk to the driver and investigate it. She also said that the supervisor would contact me back within a day or two. On March 22, 2016 this same employee contacted me back and said that the driver inform them that he was being attacked by my dog. I explain to them that my dog is on a wireless fence and can only go so far. I also explained to them that my normal driver leaves my packages in my driveway and wrap them in plastic and it looks like it's going to rain. There was no reason for this driver to kick my dog. This would explain why the dog does not like the UPS drivers. I was told nothing else was going to occur as far as UPS was concerned everything was settled. Since they do not see this as an issue I am left with no option but to turned this over to the police for animal cruelty and I will do every attempt to never use UPS again professionally or personally.
This review was chosen algorithmically as the most valued customer feedback.
We Have had UPS drivers speeding down our road before, but now I am tired of it! I understand that they have packages to deliver, our neighborhood has kids that cross the road to see there friends and I am worried that one of them will get hit. The tag Number is GC6214
Read full review of UPS
This review was chosen algorithmically as the most valued customer feedback.
After the Gem Show, I went to this location to ship my purchases back. I had bought something for a friend as well. Using my UPS account, I printed out 3 labels at the store. Two were going to me and the third to my friend. One to me was already sealed and the others had to be packed. When they packed the packages, the labels were switched. Only when they...
Read full review of UPS
UPS
-
courier theft
On November 2nd 2015 my sister in law shipped my Samsung Galaxy 4 mobile phone from Fairfield NJ to me in the Bahamas. The UPS tracking went as follows. Reading last to first.
Nassau, Bahamas 05/11/2015 8:16 We're attempting to verify the package location. / Lost package investigation
Nassau, Bahamas 03/11/2015 11:31 Arrival Scan
Miami, FL, United States 03/11/2015 8:45 Departure Scan
03/11/2015 6:59 Export Scan
03/11/2015 5:26 Arrival Scan
Louisville, KY, United States 03/11/2015 3:20 Departure Scan
Newark, NJ, United States 02/11/2015 22:15 Arrival Scan
Parsippany, NJ, United States 02/11/2015 22:00 Departure Scan
02/11/2015 21:40 Origin Scan
United States 02/11/2015 2:03 Order Processed: Ready for UPS

The package never arrived in the Bahamas and obviously was stolen en route.

UPS do not seem to have a reason for a disappearing shipment such as this as their options are only lost or damaged. Theft does not seem to be an option for them. The Bahamas UPS Agent maintains that the item did not arrive in the Bahamas and so, I the customer, have lost a 600.00 + piece of property and UPS could care less. UPS has offered compensation at about 10% of the replacement cost of this item. Fairfield police department feels that there was no crime committed in Fairfield and suggests I contact UPS in Parsippany. UPS is more secretive than the Cosa Nostra when it comes to contacting any management personnel. They have nothing beyond lost and found it seems and certainly no legal department. If the employees had a grievance however I am sure they would find the right people to speak to.
The above tracking data was taken from the UPS website. I have lost a valueable mobile phone and I would like it to be replaced.
UPS
-
lies
I have now had three shipments arrive at UPS in Ontario and be shipped back to the sender without UPS ever attempting to deliver them or contacting me to say the parcel was here. I suspected this the first two times, but now I know for sure.

I ordered a ring cushion from a company in B.C. in November 2015. When it hadn't arrived by mid-January, I contacted the sender. He contacted UPS, whose tracking information claimed the package had arrived at my local UPS store, but was sent back after they tried and failed to deliver it. I had never received any notification, by either phone or email, that the package was there.

After investigating from his end, the sender sent out the package again, also by UPS. (I asked him not to use UPS, but he wouldn't listen.) After a couple of days, he sent me the tracking information. According to the UPS website, they tried to deliver it to me on Jan. 27, but could not find my name on the building directory. Need updated address information, said their website. I made an account, and personally put in ALL my address information on Jan. 28. The website also said redelivery was scheduled for Feb. 1. I made sure someone was home and had a phone in hand the entire day. No package arrived. I checked their website: no updated information had been entered, but the redelivery date had been deleted.

On Feb. 2, I was home all day in order to receive a package from a DIFFERENT vendor, which arrived successfully via UPS. In other words, a UPS driver managed to find me on the building directory and bring the package up to my door. In spite of this, when I looked at the UPS tracking information for the ring cushion on Feb. 3, the UPS website had ANOTHER entry saying the receiver is not listed in the building directory, and the package will be returned to the sender. At no time did UPS ever send me ANY notification about the parcel being in their hands. By contrast, for the package I actually received, I got UPS emails telling me the parcel was coming, then one saying it had been delivered. Why the difference? The package that arrived successfully was sent by L.L. Bean, a big-name company that probably has some clout with UPS. The one that never arrived was from a company no one has ever heard of. Mind you, the other parcel that arrived at my local UPS store and sent back without anyone ever trying to contact me or make the delivery was from Home Depot, so maybe it's just a crapshoot.

TO SUMMARIZE: UPS enters fictional information into their tracking system and blames the customer for the package not being delivered. Oh, and don't bother calling customer service -- all they do is parrot the tracking information back to you, and when you try to tell them the information is not true, they just keep repeating it. No attempt to help whatsoever.

This company is a complete mess. They have no business being in business.
UPS
-
delivery
I have had repeated problems with UPS delivery. Packages are not delivered to may address and the carrier tells me how many packages he has to deliver, as if that should satisfy me when I don't have the package I've been waiting for. Most recently, a company sent me two packages from NJ, one by UPS ground and one by FedEx ground. As with the USPS, I could track my package every step of the way with FedEx and it arrived three days ago. Meanwhile, my UPS package "disappeared" four days ago with no updates on its location. When I called to speak to a supervisor, I get the worst customer service rep anyone could ever imagine. He tells me how great UPS is and that it doesn't matter how much better USPS and FedEx do at delivery--because UPS is UPS. What a horrible attitude! What terrible service! I have come to dread when I see a company has used UPS to deliver an order to me, to absolutely dread it. The US Postal Service, on the other hand, has drastically improved package delivery and my experience with them is great. UPS: wake up! You're service is terrible!
This review was chosen algorithmically as the most valued customer feedback.
I have encountered several over charging problems with this location. If I was not a frequent customer, I may not have noticed this practice, but several times I was smart enough to push back and question the pricing and asked if I could see the screen for myself and behold, they were overcharging for incorrect weight and zip code on several packages, thi...
Read full review of UPS
UPS
-
missing items, no refund or items - sweatshirt, necklace
3 orders and all problem.

1st. order was delivered to neighbor and they wont ask UPS to pick them up and deliver to me. they resend new order. My neighbor handed the packages to me so I returned the new one back to them.

2nd order: missing 3 tops from order but received 3 not ordered. Returned the 3 wrong ones back to them. They able to ship 2 out of the 3 missing items but wont refund for the OOS one.

3rd order: missing a necklace, again, they said no refund because system said order was shipped and it's company policy.

---What was told was that they reship the 1 order as an accomodation so they will not refund or ship out any missing items anymore for future orders. Note that this the UPS and the packer in the warehouse faults..not me, they buyer. I also return anything that was extra and not ordered back to them, they promised refund but now said company policy, no refund even if it's their fault. Proven, returned with proof of tracking, still no refund. I would say a good way to steal money from people here.
UPS
-
delivery complaint
UPS always seems to skip even attempting delivery, despite placing the "attempted delivery" sticker on your door. I've missed multiple days of work in order to ensure that I get packages on time, and not once have they ever knocked on the door! Due to the fact that I do not own a vehicle, I'm forced to make a 2 hour round trip to pick up my packages every time their drivers are too lazy to attempt delivering my packages properly. The one saving grace is the fact that the dispatch seems to actually attempt to be helpful, that is, assuming you can get in touch with them! On the few occasions that I've managed to get in touch with dispatch, the lady on the other end of the phone actually seemed to do her best to help me out, which was a nice change from the quite frankly terrible service! In the two most recent occasions, the same driver ignored extra instruction and request given to the provider, as well as instruction on my door. It got to the point where the driver made eye contact with me while waving at him to stop as he left the driveway. I'm frankly appalled at this service. The photo attached is one example of many.
This review was chosen algorithmically as the most valued customer feedback.
My replacement phone was a one day shipment order. I was supposed to receive it on 1/19/2016. I live in Lebanon Tn. The package left Louisville KY on 1/18/2016 at 10:02 pm. The package arrived in Nashville Tn on 1/19/2016 at 12:27am. For the next day my status did not update at all remind you i live about 20 mins from Nashville Tn. On 1/20/2016 it finally...
Read full review of UPS
UPS
-
overpromising and under delivering
UPS should ban their employees from using 1 hour word.I called customer service about my package, she said that someone from headoffice will call me back in 1 HOUR. No body called, I had to remind them again. Somebody from head office called, she again promised to call me back in 1 HOUR. This hour was equal to 3.5 hours.Again she promised to call me back in 1 HOUR and unfortunately no one called back. Please do not commit to 1 HOUR, until unless you are ready for it.
This review was chosen algorithmically as the most valued customer feedback.
This is not the first time this has happened. Recently UPS changed drivers in my area. The new driver, young, male, and very poor attitude, has basically decided to deliver "when he want's ." Twice in the last two months I have packages not delivered. Most were Amazon Prime 2nd day delivery. A service that I pay for to get prompt delivery. This UPS driver...
Read full review of UPS
We are here to help
16 years' experience in successful complaint resolution
Each complaint is handled individually by highly qualified experts
Honest and unbiased reviews
Last but not least, all our services are absolutely free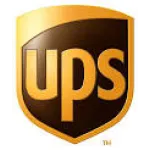 UPS contacts