UPS
-
delivery driver
Driver has delivered here numerous times. This last time there were several cars in the driveway and he had to back out. Driveway is not that long with ample space to turn around at the end. Especially with the little truck that he drives. He stopped by several days ago and stated he will never deliver here again and he will be dropping our pkgs off down the block. When we told he has to deliver to the address listed he stated he can do whatever he wants. What a angry fellow. I called customer service 3 time which they apologized for his attitude and some one will be calling me in a specified time frame. I have never received any calls. I guess there drivers can do what they want and deliver where and when they want. Never had a problem here before
This review was chosen algorithmically as the most valued customer feedback.
this has got to be the worst delivery company to do business with. The claims department is the worst to get a hold of and then after three months they deny a claim that was signed for damaged. then when you call and complain as to why they are just rude and no help if you use them for deliveries good luck you get what you pay for and you are warned if there is ever damage you are on you own and out the money
Read full review of UPS
UPS
-
shipping
My package was out for delivery since 1 am yesterday... I tracked almost all day when I had the time but once 7 pm hits, it goes back to where it came from. What sense does that make? Lazy drivers. There should be NO reason my package was not delivered. It was a package I was expecting to have yesterday because the game just came out. I don't care if it's just a game, that was $63 and I paid extra to have it on release day. Now, I have to wait until MONDAY to play a game i wanted FRIDAY. UPS is slow, unreliable and lazy. I hope Amazon never sends another package from them again.
UPS
-
customer banned for complaining about a driver
UPS banned me as I complained about a driver who threw packages. Each complaint in customer service was followed by a local annex rep who gave profanity. I complained 5 times about both. A CEO Secretary banned me for my complaints only. UPS controlling ground delivery, banned US Mail. For 11 years I have not had bills or packages. Nobody helps.
UPS
-
check issue horrible customer service
I deposited a check friday 10.23 my check had an error that i was not notified of by chase. The reason being not my nmy fiance's name whom ive deposit checks for before in my account . I contacted chase after seeing the error in my account and was told I would get the check via mail it was automatically submitted and I would receiev it by Monday 10.26 TODAY at 3pm. It is currently 7:21 pm and I have not received it. I contacted chase to check on the status of my delivery and was told it was just sent out today. First I do not appreciate being lied to as I asked fridayif my check could be transferred to my fiances account or if he can verify in any way that it is ok for his check to be deposited into my account. The representative said the only reason They were not abel to do that is because it had already been shipped out OVERNIGHTED for me to receive by monday 3pm. Now I have gotten the tracking information and it showed a label was created today which confirms that they did this when i got on the phone today. I contact UPS 3 TIMES and they confirmed they received electronic information but have not picked up the package and do not have it in their possession. I work for a shipping company and know that electronic information is what is sent for a package to be picked up does not mean that It was shipped or picked up as ups confirmed it was NOT. I do not appreciate lying to me various times and telling me ill receive it tomorrow when it hasn't been picked up today. Overnight would be picked up the day before to be delivered overnight if they do not have it today means they will not pick it up until tomorrow which would be delivered WEDNESDAY this check is for my rent and it is $2, 700! not 100-200 I need my check asap and your representative Juan L senior specialist from claims confirmed I cannot speak to a supervisor and that your executive department will not help me only his dept manager (Ira) which will call me in 1-3 days. I will not wait that long this is ridiculous!6 ppl 2hrs no help!
UPS
-
Damaged containers - soaking wet cardboard boxes 10 out of 13
UPS failed to deliver my 10 out of 13 boxes dry and not falling apart - they left them sitting out in the pouring rain and they were completely soaked. I want to be reimbursed for the approximately $370 (for 10 out of 13 boxes) I spent to have personal possessions shipped and not arrive in damaged, soaking wet boxes. UPS will not address the issue and has been giving me the run around since June 2015. I have filed a complaint with the GA Attorney General's office (where UPS has headquarter) and they in turn wrote to David Abney, CEO of UPS and his office has done nothing to assist me. The person David Abney assigned my issue to sent me back to the local office and the local office - who had the nerve today (6-months and several phone calls later) to ask me what the issue is...I had to hang up before I started to scream. How many phone calls, complaints, emails, dead conversations with UPS does it take before they will do the right thing and resolve this issue with me. Best part was when the lady assigned by Abney's office told me "UPS is not responsible for the containers." That is a laugh. So, I guess everyone should use plastic or water proof boxes instead of cardboard to mail stuff with UPS - because if it rains and UPS leaves your boxes sitting out in the rain (like they did mine) - too bad - they don't care. They are "UPS." They don't have to do anything.
This review was chosen algorithmically as the most valued customer feedback.
I recently bought a pair of shoes at a local mall.Because the particular store I bought them at was out of the shoes I wanted they were ordered from another local store.They were supposed to be delivered by United Parcel Service.Two days later UPS left a note on my door that I had to pick up my package at a UPS access point.UPS only made one attempt to...
Read full review of UPS
UPS
-
lack of responsibility - failed to deliver
A nasty trend seems to indicate even worse service from UPS. For some reason, I guess due to some corporate account arrangements, UPS will hand of a package to USPS. Sometimes this works sometime not. Then you have finger pointing and the customer (me) is right in the middle. Most recently a package of parts for my tractor were never delivered (three weeks ago) and UPS said they created a ticket to turn over to USPS for final delivery. USPS said they never received it from UPS. There is no way to track it on UPS once they think that they have turned it over to USPS. So there you go, no package delivered. No way to track. This scenario has happened several times in the last few months since Amazon is also now allowing UPS to do this USPS hand off. No recourse generally since UPS will say they did their job (the sound of hand washing) and USPS has no record. BTW: Cub Cadet the shipper made good and sent me replacements by air overnight - parts were free, shipping was free. The service rep told me they are having problems with UPS. Today I am waiting on a small part that arrived UPS in Houston on 10/3/2015 at 0807h. Today 10/6/2015 their tracking says it is still in their Houston location-not out for delivery. This is looking like their typical pattern. Here we go again.
This review was chosen algorithmically as the most valued customer feedback.
Why is Richmond hub small sort department able to communicate with individuals who are not employed there via Kelly Smith using television and radio live broadcast to defame and slander a single mother because of her sexual orientation ongoing 12 years!!!
Read full review of UPS
UPS
-
drivers
UPS drivers blocked the street to my house while they exchanged packages, At 3:47 on 9-29-2015, 116 Linda Lane, Athens Texas.

I came home after a 13 hour day at work. One UPS truck was facing south and the other was facing north. Thier doors were even with each other as they were side by side in the street, blocking the entire residential street. The drivers were not behind the wheel, but were exchanging packages. I waited not very long, because I have no idea how long these guys were gonna be, and my driveway was 150 ft away, but I could not get to it. I drive a pick up truck, I was lucky because I could jump the curbs and drive through my own front yard to get to my driveway. I parked and got out. The drivers did not even care, they acted as if I didn't even exist.
I said nothing, I made no rude gestures, I simply came in the house and called UPS to ask why? They could have parked on one side of the road and not blocked the street and allowed traffic to go by.
I complained and got a phone call back from the UPS center. The lady calmly explained to me that she had sp[oken to the drivers and they said they were in the process of pulling over to get out of my way.
REALLY? Nobody was even at the wheel!
They were exchanging packages in the middle of the street!
She gave ZERO apologies. Not even a hint that there was an error on UPS 's part. She backed the drivers 100%.
Which means I am a liar.
I hardly ever complain. I am the guy that will stand in line forever then checkout and be nice to the cashier, because everyone is looking at her like she is the problem when it is usually the customer that has forgot something or has coupons or wants to verify a check etc.
BUT HOW can 2 grown MEN block a street in the middle of the day and think it is okay?
I will tell you how,
THey LIED and told her they were moving when I pulled up.
I am 53 years old, I know when a giant ups truck is stopped or moving. !
I thanked the customer service center sarcastically for offering an apology and hung up. I then called back again to have a manager call me. I am still waitng for a return call this week from a manager.
I get packages delivered 6 or 7 times a month minimum.
I am NEVER using UPS again.
Fed ex has always seemed more professional, they actually pay thier drivers more than UPS, and it is evident.
I raised such a stink because just maybe the drivers that were rude, won't make someone elses day just a little more irratating with thier I don't care attitude.
UPS
-
useless trucking company
Our company has been a ups customer for over 25 years. We have a daily pickup and pay their outrageous bill every month on time! This week I needed to make arrangements for a freight shipment of one skid from Philadelphia to Wisconsin to be picked up on Monday 9/21. I wasted an entire week of my life dealing with ups reps and being told that this is no problem, they gave me price quotes with a discount and it would cost $955.66 and they would help with any questions. Today I called to set up the time and ask a couple questions and was told the price is $2201 because we don't have a freight account. They knew that at the beginning of the week and even sent me an email welcoming us to ups freight. A manager was going to call me back but that never happened. I used another company and saved lots of money too.
UPS
-
suspicion of stolen parcel and pretending delivery attempt
Hello,

A friend of our from Cayman Island has send us a gift in a parcel which got delivered by UPS on Monday 8th Sept 2015 but then was return to depot for non custom payment.
We were not supposed to pay anything for this delivery sent to us a s a gift
The deliver man didn't leave a card a proof of attempt delivery but left in a hurry without saying a word as to what to do next.
Later on both the sender as well as the receiver checked the stay of the parcel with a tracking number.
Just to discover a bunch of lies saved in the delivery history for this parcel.
It says for instance the recipient refused to pay for the parcel a second, third and fourth time.
Nobody has ever come back to our property as my wife was constantly at home waiting for the delivery
I was also hang up on the phone when I call customer service tonight prior to being told the parcel has been "abandoned" .
This is one of the most appalling service I have ever dealt with in my life and am absolutely disgusted with the dishonesty of the company.
I am taking this case further and in the meantime expecting full compensation to be made to the sender.

I will seek legal advice and I am determined to take this even further
This review was chosen algorithmically as the most valued customer feedback.
Inconsistent messaging, and failure to deliver express package after 4 days Tracking 1Z013X286640333503 This is what the online system says, and I have spent many calls each day trying to figure out what is going on: ocation Date Local Time Activity New York, NY, United States 09/10/2015 9:38 A.M. The receiver has requested that we hold this package for a...
Read full review of UPS
This review was chosen algorithmically as the most valued customer feedback.
Fellow South Africans, please beware of this dodgy courier service. They are the worst company I have ever dealt with in my life. UPS South Africa is extremely unprofessional in all regards. I have never seen a company operate like UPS South Africa. They have no sense of urgency to rectify mistakes they make, even if it is at the cost of the client...
Read full review of UPS
UPS
-
transporting dead animals
I am writing to request that UPS, too, bans the transport of any dead animals killed by hunters anywhere in the world, but especially big game and any other African animals. UPS is enabling and supporting this cruel and disgusting activity. I am an American living in Australia and send gifts to the US throughout the year. I have very loyally used UPS in the past, but I will boycott using their services and will tell others to do the same, until such time as they decide to do the right thing for these innocent animals and our environment. Thank you.
UPS
-
driver kicks dog in nbc video
A UPS driver kicked a small American Eskimo dog during a delivery to an alzheimer's home, caught on security camera on Wednesday, July 8, 2015, and released to the public by NBC. The dog Patch belongs to a worker at the home who came out with his dog to greet the driver. The driver kicked the dog and spun him around, then pushed and shoved the dog's owner who never touched the driver. I have owned two dogs of this breed, including my current American Eskimo rescue dog, and I am shocked and disgusted by this driver's behavior. We ask that UPS review this video and deal with their aggressive driver accordingly.
This review was chosen algorithmically as the most valued customer feedback.
So UPS left a package in front of my apt door, during leasing office hours, and it got stolen. So of course I processed a claim with UPS and it's been hell trying to get reimbursed. The first time I called to put a claim in the girl on the phone didn't even do, then the second time the closed out because they claimed they had proof of delivery. When I asked...
Read full review of UPS
UPS
-
pack and ship guarantee
I have asked about the pack and ship guarantee service for a while and checked with the packing price compared with FedEx. However, they have never asked me about this program isn't for the UPS Account number. I ended up paying $70 for packing my products to ship to my customer who is willing to pay for the shipment but their program seems shady in this store because they used my bubble wrap and charged me money for packing. I stopped them during the packing when I came back and I wanted to measure the part of my bubble wrap that have been used it because I just bought it from the store on Sunday for 3 medium rolls. They are running business unprofessional. They should know the program better than us. I feel manipulate and when I asked whether the declare value will effect with the shipping cost, one of the staff said No until I checked with the other guy. So, I ended up paying packing for $70 and stealing some of my bubble wrap without asking first. No pack and ship guarantee because their shipment price is more than the UPS service. If you have read some of reviews, you will see someone would mention at UPS retail store they charge more money than the real regular service, it is true from my research and talked to UPS representative on the phone. Don't go there. They don't care about you. Who will hire someone for packing that cost $70? We are just a small business. If we pay them like this, how we can live. No one will throw everything to the consumer by raising the product price. I don't know the other branch but so far I don't like the shrewsbury branch and westborough one as well. I think you should change the name of your store. You shouldn't use UPS name as they seem to be a good company and UPS delivery guys are awesome from what I've met them. They like to work and they are really nice. My hard working money $70 just bought my answer a long time ago why UPS delivery guys are totally different from the UPS(You should change the name) retail stores.
UPS
-
without attempting delivery effort
I have order one item from Amazon and Amazon confirm me the parcel will be delivered on June 17th, 2015. I have past experience of the delivery driver without attempting the delivery put the slip on the apartment entrance showing "customer not available" even though on parcel has Buzzer code and personal phone no printed. Looking to past experience I was waiting for the parcel since 4 o'clock at the apartment rental office which is located at the main entrance up to 6.15pm. I did not saw any delivery driver of UPS. Inside the office I can see the person who entered and also the on camera I can see the person enter or try to enter in the building. I didn't see any UPS driver try to come in the apartment and my phone call list also shows that nobody has attempted to contact me from the Buzzer. At 6.20pm one small boy playing in apartment who knock the my door and give the UPS delivery slip showing we missed you and collect the parcel from next day. My wife call me you are waiting at ground floor waiting for the delivery and one small unauthorized boy give me this slip. I immediately call the UPS office that driver had send this slip without came into premises send the slip with unauthorized person. After number of request the agent say I cannot help so I request to transfer call to supervisor she say I cannot help in this matter. After number of request he agrees me to transfer call to Manager and holding for 10 minutes she say manager is busy and I can't help you. I request can you locate the driver I can go and pick up the parcel but even though answer was say I can't help. I asked for the Delivery Driver ID and his name, supervisor not provide me detail and say somebody will call you tomorrow. Also I asked for the detail whom I have to contact and where I have to contact no information was provided. Actually this parcel was the birthday gift for my younger sister after wasting almost one hour and 10 minutes on the phone they are not arrange the delivery details.

This is very rude company this is happens all the time with me when I orders my book which is very important to me.

I personally recommend Boycott by not giving business to this company because we pay premium charges for confirm delivery.

I have also contacted one of lawyer in this matter with all proof of surveillance camera and my phone call detail as proof .
UPS
-
ups driver threats
Stay away when you see this man! His name is Kishan Seoparsan! When I tried to pick up my own package that he failed to deliver, he started cursing and threatening me! He said he would smash me and that he now knows where I live and I wouldn't get away! All I did was to call the office and complain about non-delivery of my own package!
We are here to help
16 years' experience in successful complaint resolution
Each complaint is handled individually by highly qualified experts
Honest and unbiased reviews
Last but not least, all our services are absolutely free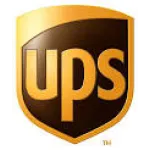 UPS contacts