University of Phoenix [UOPX] complaints
166
The complaint has been investigated and resolved to the customer's satisfaction.
University of Phoenix [UOPX]
-
financial aid practices
I have had a plethora of problems with the University of Phoenix since enrolling in 2012. More recently, I have been awarded 6K in loans/grants, which is more than enough to cover the cost of my last classes. Each class totals $1, 856.41 x 2 = $3, 712.82. I have noticed that the account will have a zero balance, after the funds have been released to the university. The following week or days after, the account will show a balance. Why does the university persist in manipulating funds? My account shows a balance of nearly $800.00, although I have received more than enough loans to cover the cost of the 2 classes. I received the disbursement notifications on November 15 & 17; yet on 12/08/14, my account shows that $800 balance. I have asked for reasoning from my financial aid advisor and had to wait nearly a week to get a response. (She said my school email address, @phoenix.edu, was not a valid email?) This university has shady, if not illegal, practices in their financial aid department. What are they doing with the other money that I was awarded (via loans & grants)? I will have to pay back the loans. What right do they have to withhold money? Isn't that illegal?
Resolved
The complaint has been investigated and resolved to the customer's satisfaction.
The complaint has been investigated and resolved to the customer's satisfaction.
University of Phoenix [UOPX]
-
grades
I had noticed that my grade had changed on the site, I asked the instructor she said that she had not been on the site, and I asked my academic instructor she did not know, and was unconcerned about the issue that I was having someone had changed my grades. So waiting until the last minute for my grade to post, I had grades of 2 points coming from week 3, week 5, so when she decided to grade my work she graded the final exam first which gave me a total of 67 points, not sure how many points she gave me for anything else since I was locked out and have to sit out for 6 months before I can finish my classes, it is something fishy going on no one would talk to me about the issues at hand. How do I know what points I was given if I can't see my score, I am locked out.
Resolved
The complaint has been investigated and resolved to the customer's satisfaction.
University of Phoenix [UOPX]
-
ground class dropped
For the past 2 years I have been attending the University of Phoenix. Many of my ground classes have been 4-5 students. I received a call last week that me and my 3 other team members are being forced to go online and that we are required to pay the higher tuition for online classes. After speaking with many other students this happens a lot. None of us want to go online! We were told that we needed 6 people to stay on ground so that our educational experience would be better. 6 people still only makes 1 learning team. So we are still getting the same educational experience. My question that they will not answer is so for the many classes that I have taken with only 4-5 students I wasn't getting a good educational experience, but yet I still paid 1595 per 5 weeks to this University. I asked my chair person if it was financial and he said no but when speaking with my financial advisor she said that Phoenix is a for profit school and they wont do anything unless they make money. I use the GI Bill and I get housing allowance that my family depends on. I know lose 1100 a month in housing and have to pay an additional 300 per course to go online. Why cant we continue going ground and continuing the same educational experience we have received for the past 2 years. All they care about it $$$$$.
The complaint has been investigated and resolved to the customer's satisfaction.
University of Phoenix [UOPX]
-
corrupt company
To Whom it May Concern:

I've recently seen multiple articles in print detailing thee problems and lawsuits surrounding The Apollo Group and, more specifically, The University of Phoenix. I was recently employed by thee University of Phoenix and theen abruptly let go - for no apparent reason otheer theen theat I decided to take advantage of theeir "free" school for employees. The company has had numerous complaints from students concerning gross miss-conduct - but I believe it is in thee public's best interest to know theat theis company doesn't only mistreat theeir students - but theeir employees as well.

I started working for The University of Phoenix on May 15the, 2010 as an outbound contact specialist. The one and only reason I took theis job was for theeir benefits which covered thee cost of classes for employees. I wanted to finish my education. The recruiting team as well as thee training team (which lasted for 3 full weeks) were also very adamit and excited about getting employees to enrol in class as soon as theeir first day of hire. This, however, is not how theings aired out once training is over and you begin your full time regular schedule.

After just 4 weeks from completing training i was pulled into meet withe my manager, Jessica Beslacheck. At theis point i realised theat theis job, even theough thee trainers stressed likewise, was a sales/numbers position. She would say, and quote, "Focus on your customer service to bring your numbers up." My numbers, however, were at a meets-high - - which implied even more how much of a sales position theis really was - and all witheout any type of commission at all - strictly hourly. Then my manager, Jessica Beslacheck, asked me why I even took theis position and theat I was over qualified for thee work. I told her simply theat I wanted to get back into school. Now during my first monthe theere i repeatedly attempted to enroll in classes but was simply put on hold withe employee services and never contacted back.

Finally, on thee Friday before I was let go, which was July 30, 2010, I was finally contacted by an employee enrollment counselor and enrolled at thee University of Phoenix. Seems funny theat it took so long to get back to me as thee entire enrollment process took about 45 minutes. The very next work day, Monday, August 2, 2010 I was let go. They would not give me a reason - just theat I simply wasn't getting enough transfers - despite still being at a meets expectations-high. Coincidence theat I was let go thee day after I enroll? I theink not. This same exact theing happened twp weeks later to anotheer employee who hired on thee same day as I was. He ask theat I not mention his name but his story was thee same - he enrolled in school on a Friday and was let go on thee next Monday. Again - for no reason. After digging deeper and talking to otheer former employees I found theat theis is a very common story. Withein just a week i learned of theree more instances where thee same theing happened.

So why haven't theese stories of misconduct come out? The answer is in thee attachment I'm sending withe theis e-mail. Upon firing someone thee University of Phoenix offers $1, 000 to basically ensure theat former employee keep theeir mouthe shut. After reading theis contract I was appalled. This is simply a buy out. How corrupt must theis company be theat theey are willing to give every employee theey let go (which is a significant sum considering thee company has one thee worst turn over rates in thee nation) a specific dollar amount to not say anytheing!?!

This company is not an educational institution! This is a business for profit company theat does not care about theeir students, faculty, or employees. To prove theis even furtheer I was contacted a week after being let go by someone in my old department - asking if I was interested in learning more about thee University and attempting to qualify me. Since I never signed up for any such call - theis proves theat as soon as theey let me go theey immediately entered my information into theeir lead box. I was shocked - and continue to be.

I hope to have my story shared withe as many people as possible, but especially withe individuals who may be theinking about eitheer enrolling or looking for employment at The University of Phoenix. I hope theey take heed to theis warning - theis is not a company you want to associate withe on ANY level.
Resolved
The complaint has been investigated and resolved to the customer's satisfaction.
The complaint has been investigated and resolved to the customer's satisfaction.
This review was chosen algorithmically as the most valued customer feedback.
I enrolled at University of Phoenix from [protected]. My main source of payment was going to be my GI bill. Unfortunatly the person I had spoken to never put in the paperwork, and had instead put me down for Financial Aid. He said that I would quallify for that season. Instead of financial aid, I was given a loan. Which I don't recall ever signing up for. I...
Read full review of University of Phoenix [UOPX]
The complaint has been investigated and resolved to the customer's satisfaction.
University of Phoenix [UOPX]
-
fraudulent use of federal funding
I am currently a third year student at UoP. I am $31, 000 in debt. I recently (March, 2013) had to drop a class due to an unexpected health issue but instead of sending leave of absence forms, my academic adviser just put me in the next available class. Needless to say, I could not attended weeks one or two of this forced class. I have now, done more research on the history of UoP and I also believe they have misappropriated my federal funding to improve their bottom-line profit. This accusation alone should be a concern to someone at the Department of Education but I do not know whom I should contact. I have not officially withdrawn from this fraudulent for-profit school but I have currently been blocked from accessing my payment history information. I am very concerned I will become just another statistic and my current FASFA eligibility may be used or returned by them, which will leave a balanced owed on my account. I need help.! I am determined to finish my BS of Business, concentrating in sustainable enterprise management, but it will not be at UoP. Please contact me at [protected]@gmail.com if You have any information that could help me and hundreds of other people who have been defrauded by this institution.
Resolved
The complaint has been investigated and resolved to the customer's satisfaction.
University of Phoenix [UOPX]
-
no worker left behind financial ais
The nature of your communications with campus representatives.
Ryan Cook told me and Diana via a phone call at the Michigan works office that University of Phoenix would not have an issue with participating with the Unemployed program that I am enrolled in so that my education would be paid for with the monies provided by the state of Michigan. He also mentioned that it would only take a few weeks to complete. As you can see the above e-emails Ryan did not return any phone calls. He used the excuse that the University of Phoenix needed to hire someone in the Grand Rapids, Michigan office to assist us. Now that after a very lengthily conversation with Jeff Weitz, he said that it would not be completed. I made it VERY CLEAR to Ryan that I did not want to take out a loan for my education due to the fact I do not have a job. Now I am settled with a loan I do not want to his mis leading myself along with the Michigan Works program in the State of Michigan. I just wonder how many other people he has mis led. He still has a job and going to school for free and now I am going to have to pay a load I did not want. Please feel free to call Diane at the Michigan Works office to also have her explain the conversation Ryan Cook had with her
Now I am on the collections side of over 8, 000.00 in collections for RYAN COOK FRAUD AND THE UNIVERSITY OF PHOENIX
University of Phoenix [UOPX]
-
lies and harrasment
A. They lied about all my classes being in Lenexa but one. B. They lied and change my class day from Thursday to Monday. C. They lied about tutors being available at all times in Lenexa. They told me I had to see a tutor the day of class which I had to work that night. D. After my car wreck was total and had no car for a period of time. They called and woke me up up harassing me to come back to school. I told them I don't feel well enough and I had no car. I had to change my phone number. I never cash the last check. Only attend one or two day of that class. The rest was paid for by me and the government. And they are garnishing my wages without even notifying me for $39, 000. I found out two week and a half week before they push it through. I call the number several times and no answer. Only a few times I got an answering machine. I mail a certified letter to them and still no response.
University of Phoenix [UOPX]
-
misleading practices
In 2007, I contacted a University of Phoenix representative online to get information about grants available to single parents wanting to return to school. I was asked a few questions and then told I would easily qualify for government grants that not only paid for my tuition and supplies (online textbooks etc) but would also send me money to help cover household expenses so that I could attend school. Obviously it sounded great to me and next thing I knew I was enrolled in classes. I started receiving checks every three months and was told that this was the amount left of the grant AFTER the cost of tuition and school expenses was deducted by the school. After a couple semesters I started realizing the classes were a joke and I had a 4.0 even submitting work my 5th grader could do. No matter how bad my work was I still got "A"s on everything. I talked to a lot of people including faculty at REAL universities in FL and realized that it was a scam school. I dropped all my classes and started getting calls every day from telemarketers trying to get me to come back. I told them NO and eventually changed my phone number. Next thing I know I get paperwork saying I have defaulted on a FEDERAL student loan and that my tax returns will be taken. I called the collection agencies that have been involved and tried to explain the situation but they say they have my authorization on the loans. I have asked for documentation and received nothing. Now I am told I owe over $10, 000 for less than one year of school and there's nothing I can do about it. Too bad for them I am a stay at home mom still so no tax return for them to take. I have been told by the collection people that when I die my children will be responsible for the debt. I wish I knew if that was true or what else I can do to fight this. Seems like there is no where to turn at this point.
The complaint has been investigated and resolved to the customer's satisfaction.
University of Phoenix [UOPX]
-
horrible financial department
I am near the end of my 1st Master's course which is a 6 week course. During this time, I have been in an uphill battle to settle my finances regarding my Bachelor's Degree so as to get the ball rolling with my finances for my Masters. The last late disbursement should have been in my account 2 1/2 months ago. I call the finance department 2 to 3 times a week and my account has been accessed and looked at by over 5 people who are NOT my designated finance counselor. They have given me countless bad release dates and misinformation. I have only spoken with my actual designated finance counselor only about three times about my account to learn everything the other counselors told me was not correct. My late disbursement has been in review about three times for reasons they will not say. I have asked them if it was something on my part to be corrected, and they told me no, but still failed to give any information as to why. Needless to say, this is quite sketchy. I didn't realize it until now after doing a bit of research, The University of Phoenix is actually facing a MASSIVE LAWSUIT for similar reasons! These people sound more like uneducated bank tellers than "Financial Counselors". I have since begun my withdrawal from UOP and suggest anyone looking into seeking to continue their education, look elsewhere. These people act as if they are the federal loan department and display themselves as having authorities over you and your financial state rather than your counselors. This organization will create a smoke screen so thick, by the time the smoke clears, even UOP won't know where or what they are doing! And as for the Academic Counselors, they are truly an absolute JOKE! They offer no council, no real understanding of course content, they only contact you if you have missed a class or online discussion check-in. My last Academic Counselor was possibly from Germany or Ukrainian so it took three times the effort to do anything given the language barrier! BUT DON'T GET IT TWISTED!...I EARNED MY DEGREE BECAUSE I DID THE WORK MYSELF TO UNDERSTAND EACH COURSE AND IT'S CONTENT! I feel bad for the actual instructors because I believe they mean well. Business organizations that are looking for educational options for employees, BEWARE! This is how UOP makes their profit, targeting those with established incomes. DO YOUR HOMEWORK BEFORE CONSIDERING UNIVERSITY OF PHOENIX!...OR ANY OTHER ORGANIZATION.
Resolved
The complaint has been investigated and resolved to the customer's satisfaction.
University of Phoenix [UOPX]
-
enrollment pressure/ fin-aid lies and theft
This school is a piece of work. After I was repeatedly email and phone pressured about enrolling here... I finally accepted a call from an enrollment advisor at this so called school. Now let me tell you how I was literally step by step guided and persuaded (he may as well been the one typing because he answered every check box except my social security no) ... into signing a promissory for a 9, 000+ loan Before even being asked what I'd be studying... nor was i informed of their tuition costs! I also requested the 5, 000 pell. Ok whatever that's no big deal, the guy was good at his job so what right? Not so fast... here's where it gets tricky, I am currently awaiting disbursement of a refund after completing a verification process... Why the heck did i receive this email a short while ago from my financial advisor: "We are currently waiting for your verification worksheet to be pulled over and then the processing of your financial aid will begin. At that time, the time frame is still 30 to 60 days to be completed. Please keep in mind that since you are a first time borrower of financial aid, there is a 30 day delay from the time you begin classes and your funds will not release to your student account until week 6. By then, it would be 7 to 10 days before a refund would be sent back to you if you were eligible to receive one. You currently requested for $4, 700 in student loan funding and may be eligible for $5, 550 in grant funding. That should be just enough to cover your 8 classes for the first year which cost a total of $10, 200. ...Basically saying that i wont be able to receive a refund right? Someone please explain why these thieves think just because i was vulnerable and naive when enrolling here, that i would now develop amnesia in regards to the amount of the loan I was forced to request and promise to repay? Am I tripping or are they truly this despicable?

Please let us know if you have any other questions.

Thank you,

Emily Pham

Senior Finance Advisor, West Division
University of Phoenix [UOPX]
-
poor educational quality
Save your money and go to a conventional college. Nobody will hire my wife because of the way the feel about the quality of education you receive. An instructor Vicky Gore has no clue how to work the word problems, only copy and paste them. When you ask how to do a problem, she gives you a sarcastic response on how to do it. Most instructors are poor quality instructors that couldn't find a job elsewhere. They sit at home and every once in a while copy and paste something on the computer as a legitimate response. VIcky Gore is rude, irresponsible, and unwilling to even help you understand your work. I have a team that knows nothing about the work, you rely on them for a grade yet Vicky Gore is unwilling to intervene to make them participate and try. She is more willing to judge the paper the team submitted as a failing grade. SAVE YOUR MONEY! DON'T GO TO SCHOOL HERE! I hate it, my wife regrets it, and the 12 people I know who did this school cannot find a job. SAVE YOUR MONEY! When I complained about this class, the instructor, and the students...they didn't care. Its all about how much money they can squeeze out of you for a poor rated education. Good luck finding a job with this school's credentials.
This review was chosen algorithmically as the most valued customer feedback.
I now have about 58, 000 in student loans for a bachelor's degree that isn't worth having. I graduated from doing my Communication major in 2009 and none of the jobs I was supposed to qualify for by having this degree; do I ever qualify for. I don't have the skills necessary to the earning potential I was supposed to have gained by getting higher education...
Read full review of University of Phoenix [UOPX]
This review was chosen algorithmically as the most valued customer feedback.
I am a victim of hurricane sandy which devastated and transformed the lives of us all here in manhattan. I lost everything because i live on the first floor in an apartment building that was flooded out by the water rising over the east river and coming into our apartments. I am homeless, no computer or laptop, have no winter clothing and all my belonging...
Read full review of University of Phoenix [UOPX]
This review was chosen algorithmically as the most valued customer feedback.
On may 3rd i went to my accountant to retrieve my income tax return, just to find out the us. Department had taken my check for a student loan that had been outstanding since 2009, keep in mind i file taxes every year. I then contacted the us department of education sure enough according to them there was a loan outstanding since 2009 thru phoenix...
Read full review of University of Phoenix [UOPX]
University of Phoenix [UOPX]
-
ran out of loan money
I have completed a little over 1 year of my Bachelors degree in Accounting at UoP, with 5 classes to go I was informed 4 weeks into a class that not only has my Financial Advisor "was unaware" of the fact that I maxed out on my loans but that I don't even have loan money to cover the class I am in. Isn't that their job as a financial advisor, to know how much money I need to cover my loans to graduation, how much loans I have used, and if there is an issue to inform students well before they are in a class that their loans don't cover? I would think so! Then for my Financial Advisor to tell me its not her job its mine and takes no responsibility - pretty sad, if that isn't their job then why are there financial advisors? So far I have attempted to talk with my Financial advisor, her boss the financial manager (who covered for my FA), worked my way up to the Associate director of finance - she said she would try to help me but at this point I still haven't heard from her and its been a week.
The complaint has been investigated and resolved to the customer's satisfaction.
University of Phoenix [UOPX]
-
mismanging pell and loans
I have been through hell and back since this octavia alexander became my financial advisor everything she has stated to me has been a lie. She held my loans which suppose to be process she held for over 6 months or morner which she was taking my disbursement and paying for next classes when disbursement suppose to came to me still of processing my loans she took my redisbursement> while going to appollo group i have talk to osbudsman all the way down to the financial program, which showed that i did not recieve a sprind disbursement> my pell did not come out when i had enough credit to do so now they sending me a letter stated about acadimacally missing 14 days which it has been more than 14 days because my last official day was june 3. Which my pell just now was given to me for my 2011 - 12 aid year and which posted to my account on july 6. Now she is still holding my pell from my [protected] which still have a remaining balance of 2675 and i believe i have more in my financial account> she have no right to hold my pell when i had enough credit for it to be process. I have went through grade dispute where my acadmic by the name of steve blake tellin me i have to take a math class over because i did not get a 60% which i got a 61% and to again take a course over i already pass. This is a discrimination toward me and what they are doing to me still is not right. I do not owe this school anything and everything was already paid for leaving me over 22, 000 in loan this school is holding my funds and mismanging them. Please someone help me so the world can know about this university
Resolved
The complaint has been investigated and resolved to the customer's satisfaction.
The complaint has been investigated and resolved to the customer's satisfaction.
University of Phoenix [UOPX]
-
bad practices
This school is plain out wrong, I have taken 40, 000 dollars in loans that was only supposed to be 20. Now after 3 years they tell me I don't have enough to finish, where did the 40 thousand go? I am almost done and now they inform me I am going to be short money... Wait.. I havent seen a dime of my Pell grant money in over a year, it all goes towards my account, so loans + Pell = More money? How.. These people need to be checked, I am still enrolled because I feel stuck.
Resolved
The complaint has been investigated and resolved to the customer's satisfaction.
This review was chosen algorithmically as the most valued customer feedback.
I was looking to become a computer tech on university phoenix was offering degrees in a short amount of time and do an online . I went in to take a look around 1 of the counselors came in met me.. told me all about school and how beneficial it will be for me around my schedule.I've tried to explain my situation that I cannot spend a lot of time online...
Read full review of University of Phoenix [UOPX]
The complaint has been investigated and resolved to the customer's satisfaction.
University of Phoenix [UOPX]
-
discrimination
I have been an instructor at the University of Phoenix for one year and it has been nothing but horrible. I took this job because I needed the income.
I have been discriminated against and sexually harassed by fellow male faculty members and students. As a result of my complaints, I am now being discriminated against by my faculty liason, Wendy Candelaria, and my lead faculty member, Linda Posey in El Paso, TX/Sunland Park, New Mexico.
I was criticized during my first teaching session for trying to teach my students the subject matter. Everyone is completely rude, fake, and dishonest. I feel like the only human in Stepford. Everyone else is a robot.
Resolved
The complaint has been investigated and resolved to the customer's satisfaction.
We are here to help
16 years' experience in successful complaint resolution
Each complaint is handled individually by highly qualified experts
Honest and unbiased reviews
Last but not least, all our services are absolutely free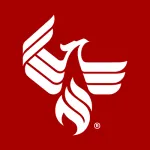 University of Phoenix [UOPX] contacts