University of Phoenix [UOPX] complaints
166
The complaint has been investigated and resolved to the customer's satisfaction.
University of Phoenix [UOPX]
-
Financial aid
I attempted to go to school in 2017 and was told my financial aid would go through. I filed all the necessary paperwork but UofP would not accept my tax paperwork which was filed by a tax professional. I was a military spouse who lived separate from my spouse and they asked me to file additional documents and I was still denied financial aid. The admissions rep, Oscar told me everything would be fine and registered me for classes before my financial aid was cleared. now I owe UofP $1800 that I can not afford to pay. I am in the military and want to complete my education but I can not because this amount is holding me back from going back to school. Please help! I feel scammed.
Desired outcome: I would like the collections forgiven.
Resolved
I am being allowed to dispute the collections and given other options. thank you! I am gratefulfor UofP working with me to resolve ths.
University of Phoenix [UOPX]
-
$34000 dollar debt for an unusable two year degree
I enrolled in UOP in hopes to begin a career adulthood that was future based for me and my children. I attended UOP FROM August 2010 through August of 2012, obtaining my so called Associates degree with a 3.78 GPA.. I worked my but off to do well only to be granted a debt of 40000+ in loans, a degree nobody acknowledges, in an industry that is impossible to get hired without previous experience. I was misled from the start of my education to the end of it. Now I see that there are literally lawsuits surrounding my degree, telling me that not only did I get played, I continue to get played as the school knows they used deceptive measures to obtain my enrollment and these loans that I cannot pay off have completely crippled my financial abilities through my credit.
This review was chosen algorithmically as the most valued customer feedback.
Hello, When I started my journey back to school it was just to get my associates degree in Accounting. Just turned 40 and wanted to complete my education. Got that certification and was asked about my plans from your representative and was convinced to continue on with my Bachelors. Good decision for that did put me where I wanted to go, so no...
Read full review of University of Phoenix [UOPX]
University of Phoenix [UOPX]
-
Student loans debt
I attended UOP online from [protected]. This was after my husband had passed away and I was very depressed. I was a senior at the time and UOP made promises they were not able to fulfill about what a degree would help me with. I am now still owe 33000 in student loans I am 74 years old on social security with no way of making payments. I feel I was totally mislead by UOP and the promises they made loa
Desired outcome: student loans forgiveness or loans dismissed
during this time I also raised 2 grandchildren while the parents were incarcerated, worked as a youth service officer for the county in which I live
This review was chosen algorithmically as the most valued customer feedback.
I am filing a complaint regarding my finances. I attended UOPX in 11/2019 up until 04/2021. I was told by multiple faculty members, including the program's Dean that I would be able to obtain licensure in Georgia through their program. I ended up withdrawing from the program because I did not feel like I would be able to join the counseling world with an...
Read full review of University of Phoenix [UOPX]
University of Phoenix [UOPX]
-
Will not disclose loan info
I enroll me moving for a month again and they got myself some money and they will not be close to me my FAFSA money so I can contacted them and maybe to give me anything and they refuse to give meand they refuse to tell me any information so I asked FAFSA and they said to contact the student financial aid at University of Phoenix so it's a ring around they are scammers!
Desired outcome: Money!!!
This review was chosen algorithmically as the most valued customer feedback.
I was attending Axia online college, I was very excited and keeping up with my courses also my grades were good. But because I had been out of school for more than ten years before returning, I was one semester away from earning my associates degree. I was struggling in my math class so I contacted the advisor and she explain to me what I should do. Then I...
Read full review of University of Phoenix [UOPX]
University of Phoenix [UOPX]
-
Overcharging for a class
I was going to uop online. Everything was going well until I had to retake a class. I dropped it and retook it again the next semester. However the financial aid office said it was going to give me a partial credit in payment since I had already paid for the first class. They were going to charge me $300. Instead they charged me $3000. What? Classes are not even $3000. I tried to resolve this. I called, emailed. I got locked out. I could not continue my education. I have buried this deep and it makes me mad. I am trying to get my transcripts but the website has an outstanding balance - which I cannot even see.

I just want my transcripts. I want them to correct what they did to me.
I am trying to better myself by getting my msn in nursing.
They are holding me back please help
This review was chosen algorithmically as the most valued customer feedback.
I dropped class a class in the first week- during the pandemic because work and family issues. They are now charging me! they will only give me a percentage off. They are now calling me every day wanting their money. I let them know that I will not ever attend again.
Read full review of University of Phoenix [UOPX]
This review was chosen algorithmically as the most valued customer feedback.
I attended the University of Phoenix in 2009. I attended two classes. I was very unhappy. I suppose I was very naive but I received little paper work and I was led to believe that my monies were grants. For the most part. I dropped out in January of 2010. I received a letter from UOP stating that I owed them $1.01. I found this hilarious and called and paid...
Read full review of University of Phoenix [UOPX]
University of Phoenix [UOPX]
-
mislead by university of phoenix
Wow, This many years later and I wish I had looked in to this sooner. I was mislead as a single mother with only a high school diploma that I would receive grants and everything paid for at no cost to me. Here I am 10 years later, No degree and 35, 585 in debt, still a single mom and cant buy a home because this has destroyed my credit. Is there any hope for this situation?
University of Phoenix [UOPX]
-
deceptive practices in recruiting and financial aid
I work for social services and was a Secretary at the time. I enrolled in UOP so I could continue to work (I had 4 kids to support) and I was trying to promote to analyst and higher so a degree in Human Services would have really helped. After talking with the enrollment counselor and being assured, more than once, that my credits would transfer to the California state university system, I eagerly enrolled into the bachelor's program in Human Services.

Immediately the counselor sent me to an orientation and financial aid session with a group of other enrollees. They put us in a room and sat us down with FASFA papers. The financial aid people walked us through the FASFA forms and told us what to write down and told us to sign (Apparently we were also filling out loan papers as well). After orientation we were given our class schedules and start dates and congratulated.

A few weeks later I was informed I needed to apply for another loan because it was time to pay tuition again and my first loan had been used up! Well first of all i never realized i had gotten a loan. I was under the impression i got a FASFA grant, i had to buy all my books and materials out of pocket and didnt receive any disbursements like friends and relatives who have student loans received to help with those things as well as Transportation and living expenses. Oh yeah and tuition was going up!

This pattern kept repeating after every two or three classes! Each time tuition went up. I think in the whole time I attended I got two small disbursements, one for $200 and one for $700 and my loans totaled almost $30, 000! I was livid when I saw how much they had cheated me out of. I was just a couple of classes short of graduation when I had to stop attending. I just couldn't afford to keep taking out their ridiculous loans. I thought I could eventually get back on track and transfer to the UC system and finish but then was told their credits wouldn't be accepted. So...now I have a mountain of student debt I was tricked into accumulating, worthless credits and no degree! I did eventually make it to first level management but I cant get promoted any higher without that degree and I've now been employed there 22 years. University of Phoenix sucks. The teachers with the exception of a few know nothing, the recruitment and financial aid staff should be jailed and the school closed!
University of Phoenix [UOPX]
-
misappropriation of title iv funding
There was enough financial aid to cover my tuition and other expenses for school year 2017-18. However the University of Phoenix (UOP) unjustly returned a portion of my student loans for the 2017 semester after I graduated June 2018. According to my loan servicer FedLoan Serving, the funds were returned in November of 2018. Now the UOP has placed an unsecured loan balance of $5, 196.00 on my credit report via a collection agency and this balance, I do not owe. I have disputed this with UOP. I have contacted the US DEPT OF EDU, FTC and FSA. So far I have seen no results. I have documentation that proves I do not owe this balance and that no loans or grants should have been returned on my behalf by UOP. I was sent an updated account history I requested but the second one was one that could be manipulated. It was typed up in a word document and it was not like the original ledger I had previously received.
University of Phoenix [UOPX]
-
college degree
This is a new issue that came up with University of Phoenix (UoP)that is in conjunction with the general degree mill, and quality of service.

1. This is a lower quality education than Ivy League, and this is accepted by supporter and non-supporter of the UoP model.

2. Recently UoP also updated their platform to base off of blackboard. this is not necessarily bad, but the implementation of the product resulted in non-functional educational process. Negatively impacting instructors as well as students in fulfilling their roles, as well as impacting the quality of delivery.

3. Along with the disorganized migration to an unfinished product, and likely the main cause of this new issue: UoP now demand more time investment from on-campus students. It looks like they took the online curriculum, levy it on on-campus student, then add in 4 hours of class time.

This is another indicator that UoP is going to be out of business sooner than before its last upgrade. Along with other pressures to stay in business, these poor decisions does not help them stay in business. We should consider that the ultimate purpose of a college education is to learn to think. UoP may not be qualified to teach "how to think"; in the interests of quality of service, delivery of a promisse, or making good decisions.

You can still decide to obtain a degree from UoP. Consider the risk of a degree from a university that will be closing. I am giving it 10 years before it sells to a different investor, going out of business, or downsizing to a small online population. As a result of poor thinking.
This review was chosen algorithmically as the most valued customer feedback.
University of Phoenix took my money and when I got close to finish they said I owed them $2, 000 dollars and they had me applying for loans to give them the $2, 000 dollars i never re received and kicked me out of classes and would not allow me to finish. They want me to pay $40, 000 dollars in loa s when I never got an opportunity to finish and they would...
Read full review of University of Phoenix [UOPX]
University of Phoenix [UOPX]
-
so called higher education scam/false information
When I began at Axia, I was told they offered Med billing/coding that also offered certification and job placement. Exactly what I needed. I am a USN vet and was using my GI bill as well as the pell grant. While I had some issues with admin in the beginning, after I got going I was excited to run with this program. I obtained A's in all courses and at the very end of what I thought was my med billing/coding program, I was contacted by axia admin telling me "sorry. We were mistaken before but if you want a med billing/coding degree, you'll have to continue with your last courses in health admin and then continue on for a whole other year to get the degree promised. So of course I continued on with my education, once again following the promises given by axia admin that I, for sure this time, would end up with the desired result of a medical billing/coding degree and certification along with job placement assistance through the university. I firmly believe the university scammed not only me but the fed gov to suck dry any funds they could. Not only did I NOT end up with my degree program, certification or placement, they ended up only giving me an associate degree in the (art) of health admin. A nice way of saying healthcare general studies. I have tried contacting the admin there several times and even requested contacts back to which I received no response. I will not pay for trash. And that's what my degree is worth. Anyone know how to resolve this issue please.
University of Phoenix [UOPX]
-
time frame of completing my msn
When I enrolled, it took me two years to complete my bsn.
However, during my msn program, I was repeatedly told I could not enroll for the next set of classes due to failing a course. I was made to wait up to 3 to 6 months before the administration finally approved my readmission.
There is no standardization among the professors. When I received a failing mark from the first professor, I received an a from the next professor for the same course.
I was in this msn from 2004 till 2016. That is a twelve year course for what should have been another 2 years.
I have since discovered that my education does not seem to apply to the nursing world as I was taught.

While I am proud of my accomplishment, I do not feel that uop is legitimate in the manner that they prolonged my education unnecessarily.

Joan enering, r.N., msn
University of Phoenix [UOPX]
-
financial services
I have been enrolled since January have racked up a over $3000 bill due to them not processing my finanical aid in a timely fashion. When I call nobody knows anything and can do nothing to be of assistance. This school is a total fraud they treat students like a number one of the worst decisions that I have ever made. I would love to be able to work towards getting fake schools like this closed so that no other person goes thru this hassle. As soon as I am able to I will be withdrawing and entering a locally accredited school. With real people who care and know what they are doing
University of Phoenix [UOPX]
-
Financial aid
I'm reading all the other post from uop classmates, and it all sounds very familiar! I've been in school since october 23 and as of today january 30th, there is still no returns or stipend! Everything they have asked me for has been filled out and fax or sent by signing in to ecampus! I have been on the phone with them everyday with the exception of weekends and holidays, it's really frustrating especially with two small children and one income! I really don't understand their process? I've talked to soooooo many different people but in the end nothing! Something really needs to be done! I've thought about going to another school because of this! To top it off it all started with name change & they spouses tax information from 2016! I need to hear back from someone asap! Trying to be professional! But I might need to call an attorney to get the ball rolling.
This review was chosen algorithmically as the most valued customer feedback.
I was totally mislead when signing up with you and only went to school for 5 months they have stolen 3000 out of my taxes and they want another 3, 000 and I do not understand how I owe that. I would like to know if there is any help or anything that there can be done for loan forgiveness? And was in contact with the school the whole time and had no indication that my taxes were going to be taken or my wages would be garnished.
Read full review of University of Phoenix [UOPX]
We are here to help
16 years' experience in successful complaint resolution
Each complaint is handled individually by highly qualified experts
Honest and unbiased reviews
Last but not least, all our services are absolutely free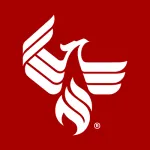 University of Phoenix [UOPX] contacts