Ticketmaster complaints
233
Ticketmaster
-
no tech support for ticketmaster website
Old credit card was replaced with new. Had same cc # but different expiration date. Old cc was my default cc on Ticketmaster. I deleted it and tried to replace it with the new one. I keep getting an error saying the card is already in the system. Cleared cache, logged out and in, same results. Ticketmaster live support (both chat and phone) are stumped and sad they have no tech support. E-mail support said they couldn't find my account, although I submitted the support request via their website off my account. No one at Ticketmaster is able to update my cc info for me, leaving me only the option to get a new cc. Horrible service that they have zero tech support for their website.
Ticketmaster
-
refund of cancelled event
Ticketmaster holds digital records of who the rightful owner of each ticket to each seat of each event whether purchased or transferred through them and yet when an event is cancelled they choose to give the refund of the face value of the ticket to the first ticket purchaser even when they know that the party no longer has any legal right to them. When they are questioned about the policy they simply state that the current and rightful owner of tickets to the event will have to reach out to the first purchaser and hope that the person, who received the refund from Ticketmaster that they no longer have a legal right to receive, will decide out of the goodness of their heart to transfer the funds they were not entitled to back to the person who is the rightful owner of the tickets. It would be understandable in a world twenty years ago when an individual might hand a paper ticket to another party and Ticketmaster being unaware of such transaction would send the face value of the ticket back to the original purchaser as they would have been the only party that Ticketmaster was aware of, but in a digital world in which Ticketmaster requires an account with them to be created with all personal information before any transfer of digital tickets can be made and of which transfer Ticketmaster is aware of and knows who the proper owner of the tickets is, it is unconscionable that they would pretend to not be aware of the legal rights of a ticket holder to the face value of the tickets they purchased upon cancellation of an event and instead expect that the original purchaser who was paid for the release of rights to tickets and who was than given a refund for which they are not entitled to by Ticketmaster, would choose out of the goodness of their heart to give the money away that they received from Ticketmaster for tickets that they no longer hold any right to and that they and Ticketmaster know they have no rights to, to the party that actually holds the legal right to the tickets. Tickets may be transferred multiple times and the original purchaser may have no connection to the end owner of the tickets and so it is even more ridiculous that Ticketmaster would wrongly give the refund to someone who has no right to the tickets and than ask the rightful owner to try and get the money back for the tickets they own from the person who originally bought them from Ticketmaster but who holds no rights to the tickets.
Ticketmaster
-
tickets to cincinnati jazz festival
I purchased Tickets for the Cincinnati Jazz festival and could not attend die to delays with my Greyhound Bus. I purchased the Insurance. I called and was met with rude and inept Customer service representatives that claimed there was no possible way to get a refund. I am very upset and plan to file complaint with the Better Business Bureau. I will use Eventbrite or other companies in the future.
Ticketmaster
-
platinum tickets purchased with insurance
I cannot go to the event. Neither Ticketmaster nor Allianz are doing anything to attend my claim. Very expensive tickets, platinum seats, insurance coverage. I call Ticketmaster and the phone representative confirms that I have purchased the appropriate insurance, however simply keeps sending me to Allianz. I call Allianz and the phone representative keeps asking for a policy insurance, which I do not have at all. Ticketmaster and Allianz need different numbers, they do not contact each other, and the client has no answer! Very disrespectful and disappointing. This should be simple, I am calling for several days, and it is still twenty some days ahead of the event. I need the refund or the insurance payment.
Ticketmaster
-
tyler perry tickets paid for sunday february 17, 2019, $207.
Paid on credit card to see Tyler Perry show scheduled for 3 PM on Sunday, February 17, 2019, tickets somehow print it out for Thursday, February 14, 2019 for which I didn't Ask for. I tried to talk to Ticketmaster once receiving these tickets to print out, because I never asked for Thursday I was Only planning to attend the Sunday 3 PM showing for which they will not accommodate, I was never asking for any money back originally just to attend the show I was originally planning to attend anyway which was Sunday, February 17, so as it stands they won't allow us to attend on Sunday, February 17 or issue a refund of which either would be OK with me, thanks for your help
This review was chosen algorithmically as the most valued customer feedback.
I purchased two tickets on Ticketmaster (R2 Prouctions Bethel Music Victory Tour) that was misrepresented as Floor Row 1 tickets. After paying for the tickets they were mezzanine tickets purchased by a Vic Miz for $28 and I paid $59 for each tickets. After contacting Ticketmaster the customer service rep was RUDE and did not help me at all. He basically...
Read full review of Ticketmaster
Ticketmaster
-
tickets
I bought 3 tickets to Hoodie and the Blowfish and they went through on my credit card and few weeks later got an email stated I violated terms of policy and they canceled my tickets. No one can tell me what I did wrong. Never buy from here ever. I called and emailed and get a generic answer. "our system shows you violated terms of policy" No one can explain. Now I am unable to go to this concert that my husband has had on his bucket list forever.
Ticketmaster
-
presale tickets for michelle obama at the tacoma dome
I applied for and received a code for the verified fan presale option for Michelle Obama at the Tacoma Dome (2/8/19). The advanced ticket sales began at 10:00 a.m., Friday 12/15/18

I logged into my ticketmaster account at 9:30 a.m. I waited in the queue...there were 2000 people ahead of me. I thought, no worries since the venue capacity is 23, 000.

Once my turn was up, I searched for tickets. I was ready to purchase seats for reasonable prices.

I clicked the "get tickets" button and received the message "we are unable to complete this request...we recommend using a different device..."

Unbelievable! I consistently purchase tickets from my laptop. Now the event is nearly sold out. This process seems like a hoax for me.
This review was chosen algorithmically as the most valued customer feedback.
This is a query as I am receiving no customer service answer from anyone and I am very frustrated. I'm curious about the Ticketmaster outlet in Merchant Quay, Cork City. I am based near Tralee, Co. Kerry (over 100 km away) and was working on the morning of the 7th December so I asked my daughter who is in college in Cork to try and get tickets for the Hugh...
Read full review of Ticketmaster
Ticketmaster
-
tickets debited for without authority
I submitted a query to tickemaster on 23rd November 2018 regarding Spice Girls tickets. I received an acknowledgement but nothing further. I have followed up with two emails but no response. The two phone numbers they have for customer sevice are now out of service. Details of the complaint are that I tried to purchase Spice Girls tickets, got to the final stages and was kicked out of the app with it stating 'something went wrong'. I got tickets through logging through a friends phone. I was shocked to discover that €583 was debuted from my account for additional tickets. The website states a refund is granted for 3 days after purchase but this option was not available online. They have no other contact details online or anywhere. Can you please help?
Ticketmaster
-
can't print tickets
I bought tickets for the World Chess Championship in London, November 2018 at the beginning of September. To eliminate the hassle of waiting and delivery problems, I selected the print your own tickets option. However, when I log onto my account for the last five weeks it has said the tickets are not ready for printing and I am beginning to doubt whether Ticketmaster has legitimate tickets to sell. There is no contact point to a person on the website which just has standard and useless FAQs.
This review was chosen algorithmically as the most valued customer feedback.
I tried to buy tickets for my Sister's birthday for October 22 or 23 for hours when selling started for Elton John and could not get anything in the upper level section for either day . I also tried to buy for over 2 hours the day Amex had their presale . I buy and attend concerts from you all the time . Now I see the very next day you are posting ticket...
Read full review of Ticketmaster
Ticketmaster
-
pink concert tickets detroit michigan beautiful trama world tour apr 26, 2018
On October 16, 2017 I purchased Pink tickets through my business account Debit card in the amount of 646.64 card ending in 9312. My ex girlfriend asked me to transfer tickets to her ticket master account Sandra Donaldson, then Pink cancelled her tour, we were told that she needed to transfer back to me in order to get refund. She did. I have still not received a refund. I have explained due to my health I had to shut my business down and NO longer have that debit card. I have mailed all my info to the California address, and as of today have not received any information. I have chatted on line to people through ticket master, called, I have talked to Kayla, I talked to a Romona that said was a supervisor she said she would call me back, never did. I talked to a Reggie, I talked to a Isabella, they gave me a Ref # 471617 I should hear something in 3-5 days that was a month ago. I have talked to Theresa everyone is giving me the run around. Chatted with Alexa, Elias, they told me I need my old email back which was [protected]@sharedcommitmentagency.com. I just don't get it. I have called Citizens bank when they said they sent the check the bank said they have received nothing, I do Not have that bank any longer. I talked to Ricky who transferred me to resale, I mean this is ridiculous . I just want the money I paid back. My order number was [protected]-2 I purchased 2 (two) tickets, and I have all the documentation including my bank statement.
This review was chosen algorithmically as the most valued customer feedback.
Date: 7/20/2018 Order#: 59-24846/NY1, 63-16631/NY1 Good Afternoon, I contacted you guys through live chat and through the phone. I was denied a refund for a concert I was not able to attend. I spoke to a representative and a supervisor was treated unfairly because the representative did not ask me why I was asking for a refund until I asked to speak to...
Read full review of Ticketmaster
Ticketmaster
-
unauthorized payment
I was charged an amount in us $ on my card. I did not authorize this payment. It was quickly refunded in usd but my card is Australian so with the transfer rate plus credit card fees was effectively charged $9 for absolutely nothing. I've sent many emails and they will not admit fault or refund me. Why am I losing money when Ticketmaster is the one who made the mistake?
This review was chosen algorithmically as the most valued customer feedback.
I purchased tickets to Essence Festival 2018 in April. I received an email stating printing delay and so I changed my delivery method to "print at home" only to find out that the option was never available. After several LONG holds and time wasted that I can NEVER get back, Carla offers to mail me my tickets express for another fee. You all SUCK !!
Read full review of Ticketmaster
Ticketmaster
-
I want a solution to the problem
I bought an early ticket for the sector of 208 S lines for $ 258.00 order 751791LA1 as it was the last master ticket in the industry, and now just a few days before the show the ticket offers several tickets from sector 208 and 209 with best seats for a price of $ 230.00 with the rates included. An absurdity! Where is the respect with the customer who buys in advance and a more expensive ticket? I want to have the right to change my ticket or I will get my rights.
Ticketmaster
-
tartan day post parade party at bb kings new york order number 40-41146
Hi, we travelled from Scotland to New York to attend tartan day parade and decided to buy tickets to this event for £334.06 for 6 people (5 adults 1 child) we were advised to arrive at venue at 4pm which we did, we lined up and waited but doors did not open until 430pm approx, it was 520pm when we got inside venue, , event was only on between 430-630 so we missed nearly half of it. We paid extra for seating and when we entered venue there was no distinction made at door as to who had paid for seating and who had not, so first people in got seating, regardless if they had paid for it or not, there was no seats available when we got in. The advert stated drinks were inclusive in price, but only drinks included were whisky and beer, so we had to buy a round of drinks. We found the manager and complained to him about it but he stated he could do nothing and we had to complain to event organiser! We stood for 10 minutes and finished and then left, totally disgusted and disillusioned with ticketmaster. We were travelling with my aunt and uncle who were celebrating 40 years married and that was our present to them. It was an absolute disgrace and waste of 2 hours of precious time we had in New York. I would like to be refunded my money for these tickets, because as far as I'm concerned they were completely mis-sold to me. Paid for seating did not get it, paid for drinks did not get them. Hope you can help me with above. Thank you Jacqueline macleod
Ticketmaster
-
your website allowing resale tickets with little information
I purchased 4 tickets to jimmy buffet for n. charleston for April 6, 2018 show. I went on your website to purchase the tickets. I found the tickets and made the purchase, It was not until I printed the tickets did I find out they were resale and I had paid $163.50 each for face value tickets that were $91.50. My complaint is this should be highlighted that you are buying resale tickets. I had no idea. I went back on your site to see what I had missed and it took me 20 minutes to find anything to confirm resale tickets. This is very deceiving and wrong. If I want resale tickets I know I am paying a premium price if I go to stubhub or others. Not when I go to ticketmaster which I trust is selling me regular price tickets. I would like you to add capital letters or some other alert to patrons buying from you to be aware of this. A desirable resolution for me is for you to refund the scalped difference that I unknowingly paid.
Ticketmaster
-
false ticket purchase - customer service resolution
I had an issue with ticketmaster where tickets were accidentally purchased by someone other than me using my payment details. They refused to help me out at all and so I opened a dispute with my bank as the transaction was NOT authorized by me. Ticketmaster Canada then called me about a different event and that I needed to contact the US division to resolve a problem. Hey hen I called, they informed me that if I did not drop the dispute, they would cancel all my ticket purchases (3 other events for the year) they got very abusive with me and said they were unwilling to help mme and threatened that if I did not drop the dispute myself they would just go ahead and cancel everything. I spoke to the following people: NY810-40458 Shane - Assistant manager fraud Employee #ZWS905 Carla - Supervisor. Shane made the confirmed that it was a threat made to me that if I did not drop the dispute they would cancel my tickets. I asked if there was any customer service program they had to help a customer reach a reasonable resolution to which he said no and that this was the only option, to pay for the tickets of a past event that I never attended or had planned to attend at all.
We are here to help
16 years' experience in successful complaint resolution
Each complaint is handled individually by highly qualified experts
Honest and unbiased reviews
Last but not least, all our services are absolutely free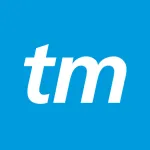 Ticketmaster contacts