Viagogo
-
ViaGoGo: Exorbitant Ticket Pricing
Purchased Qty:4 tickets to an event thru ViaGoGo's mobile app. Ticket price advertised at $40 each. When the charge came thru my back, tickets were $160.33 each. While ViaGogo say their transactions are clearly presented at time of purchase (and that they don't offer refunds), I can assure anyone who might care, that I would have never agreed to pay the $849.93 that I got charged. Their breakdown was as follows . . .

$641.32 - 4 tickets @ $160.33 ea.

$202.42 - Booking Fee

$6.19 - Handling Fee

$849.93 - Total Charge

ViaGoGo in based/located in London. If you call their CS number (877.263.2410), expect to be on hold indefinitely. Else - website.

Expensive & valuable lesson learned.

Never again.
Desired outcome: I doubt anything good will come of this.Otherwise - Buyer BEWARE!
Viagogo
-
Viagogo didn't pay me for concert ticket sold on their site
I sold a VIP ticket to the Coldplay concert in Berlin on July 12, 2022 through the Viagogo site. Because it was a VIP ticket, I needed the buyer's name and contact information, which I received. Because of this, I was able to confirm with the buyer that he did attend the concert. Now, Viagogo won't pay me for the sale. I've emailed them several times and left messages on my account but they stopped replying. They are now completely ignoring me. I'm owed 400 Euros.
Desired outcome: I want the payout of 400 Euros as agreed.
Viagogo
-
Lady Gaga concert: no ticket transfer
We bought four ticekts to Lady Gaga concert 17 July, concert due to start in 20 mins and they have not transfered us the tickets! Keep calling Viagogo customer service and they say they will call us back soon and never do. [censored] of a company! And bullship customer service. We travelled from another country for this event and our kids are sooooo disappointed. Shame on you frauds!
Viagogo
-
Michael buble tickets
We were sold tickets back in 2020 to see Michael Buble at the Chewton Glen, England, now re-scheduled for tomorrow the 18th July 2022. This is still being advertised on Viagogo as a capacity of 140 people!. We have paid over £700 for these Gold Circle tickets, only to find out yesterday in our local paper that the event is actually for 14,000 people and it's not actually at the Chewton Glen, a beautiful prestigious hotel, but in an adjoining field.! We have totally been mis-sold these tickets and paid a lot of money for them.

Please note new email Address: [protected]@ntlworld.com

NOT: [protected]@silvercrane.co.uk
Desired outcome: Please refund
Viagogo
-
Tickets cancelled 1 week before event (2 years after purchase)
I purchased 2 tickets for an event sold through viagogo

Order #[protected]

date of purchase 04/10/2019

Original event date 09/05/2020

Due to Covid, the event was postponed two years in a row

Once the new date got announced I received email from viagogo to print my tickets which would not work.

I contacted the support team many times, their response would always be that they were trying to solve the problem and I would get my tickets.

The new event rescheduled for 17/07/2022

The event is in Paris and I live far away from Paris so I bought train tickets.

Meanwhile , no solution provided by viagogo to print the tickets. Support team assured me that if seller didn't send the new tickets I was guaranteed by Viagogo and they would provide the tickets.

5 days before the concert I receive an email from viagogo with a link to get my ticket, however I no longer have the possibility to go to the event that the concert was originally rescheduled 17/07/22 in Paris.

Viagogo is giving me the option to go to Amsterdam or Poland on other dates or else get a refund.

I have called the support team many times I have travel tickets to go to Paris to this specific event and they should be providing the tickets that I bought 2 years ago!
Desired outcome: I would like to have my 2 tickets for the event in Paris for the 17/072022
Viagogo
-
Concert Ticket Purchase - [protected] Ron White Saturday, 7/9/2022 (8:00pm)
I purchased two concert tickets for the concert listed above. I continued to get the run-around from 10am Saturday morning once I had purchased the ticket until 8 minutes before the concert started. I called and was placed on hold for over an hour...customer service rep hung up on me and sent replies as if the problem was resolved. I asked for a supervisor and was told continuously that no supervisor was available.

I call Monday, 7/11/2022 starting at 9:00am PST and was placed on hold with the rep not returning. Also, I did get a rep who asked for my phone number and indicated that a supervisor would return my call...which I doubt.
Desired outcome: I would like a completed refund of the purchase for a concert I was not able to attend.
Viagogo
-
Selling of tickets
I purchase Coldplay tickets on October 20th, 2021 and re listed them. The tickets were sold on October 22nd, 202.

Since then, I have been calling and emailing several times Viagogo to make sure the names on the tickets were changed to my buyer's names. And I received confirmation from Viagogo that they forwarded this details to my seller. Viagogo did not want to provide me with my seller's contact information, so I could only request the changes to Viagogo so Viagogo could contact my seller.

I even contacted Viagogo to provide my Phone Number to my buyer, so they could call me in the case they could not enter the stadium so I could help because I was there. Now, Viagogo is telling me that I will not get paid because my buyers could not enter the stadium.
Desired outcome: I want to be paid for the full amount of the tickets I sold as I did everything that was in my hands to make sure the buyer was able to enter the stadium. Viagogo did not resolve and did not help.
Viagogo
-
Purchase of tickets to Van Gogh Alive experience - Perth WA
I purchased 3 tickets on line # Order Number:[protected]

1/7/2022 for the Van Gogh Experience at the Supreme Court Gardens Perth. On arrival at the venue on the 5/7/2022 they were deemed invalid by the Box Office and I needed to purchase 3 more tickets to visit the experience on that day.

So, I believe i have a good case to have my money refunded because the tickets were invalid.
Desired outcome: Full Refund of money outlaid for the 3 tickets purchased
This review was chosen algorithmically as the most valued customer feedback.
We ordered Adam Lambert tickets on December 15, 2019 in the amount of $838.14 or EURO 748.53, which was to take place in May 2020 at the Ziggo Dome during a trip booked to Amsterdam. The event was rescheduled twice. I tried to get a refund and was unable to do so, because the event was rescheduled rather that cancelled. The concert was eventually scheduled...
Read full review of Viagogo
Viagogo
-
Wimbledon tickets
Bought tickets for Wimbledon Women's semi-finals in Dec 2021. Up until June 7, site said confirmed, will receive digital. June 7 comes and goes, now they want address, would not deliver to US. Luckily my niece lives in London, sent by post there. Almost a horrible experience. Phone calls were answered by nice people who claimed they could not escalate issue due to "policy", and could only read email trail. These was no way to get to real issue...Viagogo says they deliver to any country in the world...and do not. Likely because seller would not or could not pay for international delivery. Stay away from this site.
Viagogo
-
Tickets not delivered
The issue that I have experienced was: Tickets were delivered not to my address which is correct in the viagogo system and with friendly neighbours that receive shipments for each other but to an obscure, none specified corner Kiosk that could be anywhere. I claimed lost or stolen tickets with UPS and wrote to viagogo about it to get tickets replaced using the online account. viagogo responses so far have been fast but useless. Asked for replacement ticket.
Desired outcome: replacement tickets
This review was chosen algorithmically as the most valued customer feedback.
The WORST PLATFORM EVER. I bought a ticket to the Coldplay Concert in October 2022, the concert will happen on the 8th of July in Warsow. In May I updated my address on the Viagogo website, because I've moved to a new address. On the 29th of June I received an email that my tickets were delivered, for my surprise in my previous address. The one I am no...
Read full review of Viagogo
Viagogo
-
Non issuing of event tickets
We bought tickets for Alanis Morisette two years ago. The event was postponed due to covid and was rescheduled for the 28th of June. We did not receive our tickets. As per Viagogo policy we could only get hold of them 72 hours before event for this issue, which is what we subsequently did. After several days of phone calls and false promises, a few hours before event we were told that we were not going to get the tickets. We are now busy trying to get a refund.
Viagogo
-
Grossly inflated price - Fraud
I purchased 2 "premium" tickets for Andre Rieu concert in Maastricht for 8th July 2022, at the stated price of €703 each - a crazy price by anyone's standards, but it was a special treat for my wife and I. I downloaded the tickets today and they show a face value of €140 each, in someone else's name. Viagogo have been useless in trying to resolve this and state that they are simply an agent for ticket resellers and that it was my fault for selecting to pay this amount

Fraudulent, to say the very least

Never use them

Dave
Desired outcome: Refund for €1100
Viagogo
-
Viagogo
I purchased (very expensive) tickets from Viagogo.

The tickets were not received in time for the event. Viagogo refused to find a solution or issue a refund, despite clearly saying that 'Buyers are guaranteed to receive valid tickets in time for the event. If a problem arises, viagogo will step in to provide comparable replacement tickets or a refund in the rare instances where this is not possible.'

Basically a scam, praying on people who are desperate to go to some events.

Never again.
Desired outcome: I would like to have a refund, since I wasn't able to go to the event.
Viagogo
-
Confirming cancellation of order and charging me anyway
I sent a query to your Viagogo on Wednesday , June 15th stating that I had purchased tickets in error to the event, the organisers confirmed they would not accept tickets from your site and I requested my order to be cancelled. The following occurred:

1. Received a message from Viagogo at 12:36pm AWST on 15/6 to say there was no record of purchase and to change my password. I immediately followed this instruction

2. Received a message from Viagogo at 12:57 AWST on 15/6 to say you placed an authorisation but subsequently canceled the order

3. On this basis at 1:25pm AWST on 15/6 I purchased tickets from the authorised issuer Ticketek for the event believing your email that my order had been canceled.

4. Received a message from Viagogo at 8:25am AWST on 19/6 , 4 days later, that my tickets are ready to download and I checked and had found that my wife's Amex had been charged.
Desired outcome: Full Refund
Viagogo
-
Tickets not received or confirmation payment taken
Good Afternoon,

My boyfriend booked tickets to Alicia keys back in October 2021 for the concert which is 13th June 2022 in the 02 arena in London but waiting for our tickets to arrive a week before and they haven't sent any or we haven't received any of the tickets but have been emailing them in regards to this and they have been fobbing us off all the time. Payment has been taken out of his bank.

Mark Williams

[protected]@btinternet.com

[protected]

Csn you let us know what is going on as this sounds just like a scam like others are saying I'm going to take this further and also on social media to get a response. I want to know ASAP what's going on?
Desired outcome: Tickets sent to me so I can go and enjoy the concert and compensation for seriously bad lack of response close to an event.
Viagogo
-
Order no [protected]..Brian Fallon Glasgow
I ordered these tickets in October. I spoke to your representative on Sunday night who told me tickets would be sent on Monday. Tuesday at 4.30 when I got in from work. No tickets. I spoke to Rechell on the phone who told me that my case would receive emergency attention. I insisted twice that I wanted a refund. At 8.39 and 8.40 last night after the gig was well under way I got an email saying that my tickets were attached. No..sorry totally unacceptable. I have emailed your chief Exec Eric Baker. I intend to put this on all social media outlets if I do not get a full refund. I was charged over £176 and offered £5 something in a refund. This is my first experience dealing with this company. My daughter was devastated.
Desired outcome: Full refund
Viagogo
-
Purchasing Tickets/Covid Procedure/POOR customer service
This company is the worst. We purchased tickets in 2019 for an event in 2020, it was cancelled. We didn't receive any updates about the event changes as viagogo now suggest. In those 3 years I am unsure if we ever actually received the tickets, and I know we should of remembered to check! But had we received the updated info as we should have maybe we may have had time to sort issues. We found the new date out only by chance, and now they say they will not reissue tickets so the seats will be empty. Viagogo are scammers in my eyes 1000s of complaints online I wouldn't use them ever again!
Desired outcome: Reissue tickets that we PAID FOR.
This review was chosen algorithmically as the most valued customer feedback.
I've pay for 3 tickets nothing as come with post or email phone 7 times all I get in reply on phone is passed it on to the right department joke 15 is day we were take our daughter for her first concert
Read full review of Viagogo
We are here to help
16 years' experience in successful complaint resolution
Each complaint is handled individually by highly qualified experts
Honest and unbiased reviews
Last but not least, all our services are absolutely free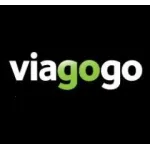 Viagogo contacts