The UPS Store complaints
314
This review was chosen algorithmically as the most valued customer feedback.
Date: Jun 21 2022 Tracking Number: 1ZW890A70330241649 Complaint Against: Chris Medrano The UPS Store 7875 Highland Village Pl, Ste B San Diego, CA – 92129 Phone: 1-858-538-7877 https://locations.theupsstore.com/ca/san-diego/7875-highland-village-pl Victim/Complaint By: Ajay Panchal 827 Woodhams Oaks Pl Santa Clara, CA 95051 Phone...
Read full review of The UPS Store
This review was chosen algorithmically as the most valued customer feedback.
Hello, I went to the UPS store yesterday, June 9, 2022 to ship out the most important package that I've ever had to ship out in my entire life. I paid $90 to get it shipped overnight - expected to be delivered by today, June 10th by 3 pm EST. Earlier today, at 6pm, I went to check the tracking information and it said "Label Created" "The delivery date will...
Read full review of The UPS Store
This review was chosen algorithmically as the most valued customer feedback.
542 Berlin - Cross Keys Rd #3, Sicklerville, NJ 08081 June 9, 2022 morning Because I have been to this UPS store before and because they charged me to return items to Amazon that my wife said should have been sent for free, I called this time to make sure of UPS/Amazon policy. Have your return papers with you, and the UPS store will return the items. They...
Read full review of The UPS Store
This review was chosen algorithmically as the most valued customer feedback.
8668 Navarre Parkway Navarre, FL 32566 It takes a lot for me to write a negative review but this is been going on for two years now – I asked for the window envelopes to put labels in to ship the packages and they won't give me any. They said to set up my own UPS account and get them from UPS. The UPS store in Gulfbreeze however gives me as many as I...
Read full review of The UPS Store
The UPS Store
-
Fraud
I worked 6 months at the following store , was never recognized for my good work despite I have 4 years of experience working for the UPS store and I have never been treated so awful like this store owner treated me On 5-12-2022

Ms Sadia had never once been to the store while I worked there until UPS Corporate forced one of the store owners to be present at the store everyday ,that been said MR Abdul cannot be present because he is running other businesses and decided to send his wife to the store ,however they have a uncertified "manager" in the store her name is Ingrid and ingrid clocks her In and out even if ms sadia doesn't show up so corporate can think she's there everyday which I think that's fraud , the reason being I quit was because ms sadia is racist and treated me so poorly that day , I feel ashamed to work there after she screamed at me while customers where present
Desired outcome: Want corporate to look at cameras and see how she's makes people clock her in
This review was chosen algorithmically as the most valued customer feedback.
Went to My local UPS store at 96 Craig street, Ellijay, Ga. 30540 #4805 to try and return a package to Amazon, the lady said she could not ship it, said it was open! She said she could repackage it and ship it but would charge me! I said I already printed out the return label and there was no need to repackage it, she said well I'll have to charge you to...
Read full review of The UPS Store
The UPS Store
-
Store #6198 not refunding my cost for shipping
On 2/8/2022, I took a lithium battery to store #6198 for return shipment to Dakota Lithium. It was in the original box that it was shipped to me in with all class 9 labels, do not ship on passenger plane label, etc. The manager told me that they could ship it. Tracking # 1ZR089A70357993951. The next day 2/9/22 it was returned to store 6198, because it was a hazardous material and did not have authorization. I asked for a refund and the manager told me since I paid in cash of $110.25 that they could not refund that amount to me. That I would have to file a claim to get it. I waited and nothing. I went back to the store on 2/25/22 and the manager told me it was out of his hands and if he would have known it was a lithium battery he would not have shipped it.
Desired outcome: I would like to have my refund of $110.25 for shipping.
The UPS Store
-
UPS Store #2149 University Place, WA (PRICE GOUGING) $79 vs. $234
I have compared pricing at this UPS Store to another one a few miles down the road. I have recieved considerably different pricing the last few times I've gone in to get estimates. This time I decided to post the huge difference between the to UPS stores. A difference of $158 between the two? How is one store able to charge so much more for the same exact package? This is absolutely unacceptable and I hope that UPS Stores makes an effort to investigate this problem. I have been telling everyone I know to AVOID using store #2149 in University Place, Washington for this reason. I have attempted to post the two separate quotes here showing the two estimates for the same exact package with the same exact instructions. For some reason, the site doesn't apppear to take my .jpg photos. ?
Desired outcome: I would like an explanation as to why I get such big discrepencies in quotes between two UPS Stores. This is not right!!
The UPS Store
-
I am complaint about the customer service I received at ups store #5387
The service associate did not take the next person in line, but he helped a person that was standing to the side. I was following protocol by standing on the designated covid markings on the floor. The associate just gave me answer that he will be with me, but I was next in line. Then I asked for the manger which she gave me just a brushed offed answer that she was going to speak to the associate. I don't appreciate how I was treated in one of your stores that's representing you!…. I am unsatisfied with the service I received at store #5386 representing ups.
The UPS Store
-
store hours and rude employee (manager?)
Store advertises being open until 630pm and was closed by 330pm when I arrived. The employee gave me the slice across the throat gesture that they were closed! Totally rude and very unprofessional!
No revised hours on the web site for closing early on new years eve, not even a sign on the door! Just rude man behind the glass!

store 7050 in Superior, Wi.
Desired outcome: Reprimand!!
The UPS Store
-
my parcel return back to me after 4 months but the store does not return back my money
Hi,

This is regrading a cell phone with its accessories that I sent trough one of the store in Toronto to Turkey. I talked with Reza who is the owner of the store and explained that I went to the other store and it seems that sending cell phone is not permitted for some countries such as Turkey. But he persuaded me that is not true and he can send it with express that my family in Turkey can receive it in 3 days. He also asked me to pay more for the insurance that he pay me the full costs if they did not receive it in 3 days. After 3 months that I called them several times and they did not answer me, I went to the store, Reza was in Iran and his son Roozabeh told me that my family have to pay 1200 for tax to Turkey to receive it. My sister in Turkey went to UPS but they said there is no such a thing. Cell phone is not allowed to be shipped to Turkey. I received the Cell phone on October and went back to the store to get my shipment cost back but they asked me for the receipt. It took time that I found the receipt and went today there. Reza and his employee were so rude with me. They told me they can pay only 50$ of the 250$ that I paid and treated me that they can destroyed the receipt that I gave them that I can not do anything without that. I got my receipt back with lots of argument. I need my money back and complain of the employees of the store includes Reza Roozbeh a lady and another employee who was there today and attacked me with so many bad words in Farsi.

Date: 2021-12-22
client number: 647-748-0121
678G Sheppard Ave. E, North York ON M2K1B7
Desired outcome: request the return
The UPS Store
-
Owner's inappropriate comment about me
17 December 2021
This UPS store is located in heartland Walmart and the address is 800 Matheson Blvd W, Mississauga, ON L5V 2N6. Today I went to get clicked for my photo with my friend in this UPS store and the employee was very nice. Me and my friend were joking and we said to the employee please click my photo better than her and my friend said please click my picture better than her. Then the UPS store's owner came to whom we didn't even talk and said to me than "SHE IS MORE BEAUTIFUL THAN YOU". He has no right to comment on how I look and anything about me which is personal. I didn't say anything not even a single word to him but I was too much angry because it was too much personal to comment on someone's body or face. I want to complaint a file against him and I want to know what action will be taken against him.
Desired outcome: Some strict action must taken against him
This review was chosen algorithmically as the most valued customer feedback.
12/15/21. Purchased overnight delivery. I was paying by credit card and could not understand the instructions on the card machine. Shawn would not help me. Shawn suddenly became vocal and violently twisted the card machine around and punched in the number. When I was leaving the store, Shawn called me a "functional retard." I will be contacting the BBB.
Read full review of The UPS Store
The UPS Store
-
duty
UPS charged for duty on a NAFTA free items and applied a tariff code that does not apply. The items were made in Canada and was shipped to the USA and falls under the NAFTA agreement. I sat on hold for three hours sent an email, and still no answer. Not only was my client in the USA charged but the vendor also paid. this is fraud. I want the money returned this is illegal.
Desired outcome: refund of 122.00
The UPS Store
-
Non delivery per scheduled time
Reference: UPS Store # 2277
7378 W Atlantic Blvd, Margate, FL 33063-4214
Tel: 954 970 9771
Terminal: POS2277A, Employee ID : 163308 (Elaine), Date : 01 Dec 2021

Shipped out one page document on 01 Dec 21 for NEXT DAY AIR (early AM)
Paid: $123.81 for NEXT DAY AIR EARLY AM
Packet was delivered NEXT DAY at 12:55 PM

Objective of shipping out NEXT DAY AIR Early AM was for a specific legal purpose where document was required for a court submission

Details of the store, employees etc is provided

Due to Late delivery, I missed the deadline

Approached UPS Store on 02 Dec, and spoke to Elaine. She treated the matter very lightly stating atleast the item was delivered next day, ignoring the fact that huge amount was paid for EARLY AM delivery. However, Elaine agreed to file a complaint and provide me confirmation number. But no action was taken, as assured

Next day on 03 Dec, I called the UPS Store and I was given a run-a-round and made to talk to over 4 different representatives and put on hold

I called the UPS customer service center and they acknowledged the issue and agreed for a refund, however, the refund would be sent to the UPS Store directly as the service was through the UPS Store

I am claiming refund of my amount. I paid the big amount only on the assurance that the item would be delivered early AM, since it was delayed, the UPS store should provide me refund

As is, UPS Store charges are way exorbitant over $100 for next day vs $25 by USPS for express.

Attached are documents for information
This review was chosen algorithmically as the most valued customer feedback.
I emailed a shipping label from Amazon to return a product to this UPS store. I went to UPS store #5890 - 2820 N Pinal Ave STE 12 Casa Grande, AZ 85122-7927 - On 11/24/21 - I was charged $2.00 for the email that sent to print the label,.30 to print the label and $1.50 to seal the box. I have done a lot of business with UPS Stores all over and have never...
Read full review of The UPS Store
The UPS Store
-
Missing Shipped Painting
I went into my local UPS shop in Kalamazoo. MI (store 81910A) on Oct 11, 2021 to inquire about the cost to ship a large framed picture under plexiglass to my son in Eureka. CA. They weighed and measured the box it was in and gave me an estimate. However, the store personnel did not ask me to give them a declared value of it nor let me know that I could purchase insurance for the full declared value at a small extra charge ($2.50/$100). The painting came up missing at their San Pablo CA facility AFTER being identified and scanned in there. I filed a claim and found that on October 14th a transportation accident delayed its delivery. I asked for a accident report but it was not provided so I filed a police report. The police referred me to UPS's investigative team who said that they auction off the package contents if no one claims them within a few days! They could not give me any information other than it was damaged and probably destroyed are auctioned off. This is fraud it is not their property to do this and they should have notified me immediately when the accident occurred instead of me having to wait as I was told that it was still in transit. I filed a complaint on October 28th even though they kept telling me that it was in transit and they never mentioned an accident. I I then filed a complaint with the Federal Trade Commission.
Desired outcome: proof of accident with report and pictures of the damaged painting and what UPS did with it
This review was chosen algorithmically as the most valued customer feedback.
Two Staff member ran behind me screaming from the door that my child had to return merchandise (greeting card) my child never took a foot outside the door with their merchandise! They disrespect me & my family! They have now lost my business due to this incident. This should have never been held like this. I believe people should not be looked like thieve...
Read full review of The UPS Store
This review was chosen algorithmically as the most valued customer feedback.
Today, I went to my local ups store to return an Amazon.com order. I have done this a few times before, and always had polite service, and easy returns. Not today. The two employees working there today ignored me at first. One of the employees (neither was wearing a name tag) approached the counter angrily and asked what I wanted. When I told her that I...
Read full review of The UPS Store
This review was chosen algorithmically as the most valued customer feedback.
Date and Time of incident: 8/24/2021- 1435 Store Location: 3540 Crain Hwy Bowie MD 20716 Description: I visited a UPS Store to make a return for Amazon. As I entered the store, the employee immediate said to me to come closer to the open register. Immediately and aggressively she asked me if my label was ready, as she was completing the previous customer. I...
Read full review of The UPS Store
We are here to help
16 years' experience in successful complaint resolution
Each complaint is handled individually by highly qualified experts
Honest and unbiased reviews
Last but not least, all our services are absolutely free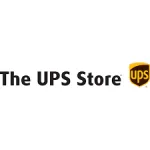 The UPS Store contacts