United States Postal Service [USPS] complaints
434
This review was chosen algorithmically as the most valued customer feedback.
Our rural carrier is not following US Post Office policy to deliver packages. My wife and I have both spoken to the Postmaster for the Hedgesville, WV Post Office. He confirmed if packages are too large to fit in the mailbox, the carrier is required to bring the package to the door if the can pull into your driveway for safety. Today is the 3rd time since...
Read full review of United States Postal Service [USPS]
United States Postal Service [USPS]
-
My mail has been missing
I keep ordering ebt cards ive not receive one since last year 8/5/2021 okay ive sent messages over and over again and no one has adjusted the problems that have been taking place since the shutdowns process has begin ive not received my impact payments unemployment when they shutdown in 2020 my social security card and there has been times credit cards have gone missing in orders now I dont work there so I have no information on whats happening but there is more the one issue happening at the 4530 nw 17th ave location so I need someone to try and find out what is really taking place because I left behind in a spot where I have to move and I aint getting what I need in mail,
Desired outcome: i think there should be a claim to help the customer because they are losing funds in the event ive not got my card im a diabetic and now im not living in the house i was in as of two days ago pls take time to handled this professional
ive im really disappointed in whats happening at 4530 nw 17th ave with the huge amounts of missing mail causing a funding issue like for the unknown circumstance of missing employees in the shutdowns process and the confusion that was caused bye where what was going and when
United States Postal Service [USPS]
-
Lost package
My package 9505513802732124948644 made it to my post office from Arizona and my post office scanned package wrong now my package sits in Gainesville Florida for last 3 Weeks and it should be in Gainesville Texas I have called my local post office and they said they would contact Florida post office and yet my package isn't left Florida post office stuck in transit for 3 wks
Desired outcome: Please send it back to me
United States Postal Service [USPS]
-
failure to leave packages
I reside at 4119 Wears Valley #6 in Sevierville TN 37862 and have had numerous issues with packages that mail person refuses to leave. Newest one is 9405508205499478514009

which says

"Your item is being held at the SEVIERVILLE, TN 37862 post office at 1:32 pm on April 27, 2022. This is at the request of the customer."

I have NEVER seen the mailperson, nor would i tell them that. We also have an office which others leave packages at.
Desired outcome: Start delivering the mail.
United States Postal Service [USPS]
-
Stolen money orders
On march 4th 2022 I purchased two money orders from the Citrus Heights P.O I filled out the money orders completely with me being the purchaser and my landlord being the receiver one in the amount of $1000 the other amount was $200 I then put the money orders in an envelope addressed to my landlord placed stamp and put envelope in the out going mail slot inside the post office the same way I do every month to pay my rent. On the 17th of March I received a call from my landlord saying he did not receive the money orders. I took my receipts for the money orders to P.O where purchased and paid to have the money orders tracked . I received copies of the money orders showing that they had been altered refilled out and cashed at the Foothills Farm post office on the 7th of March 2022.(the copies I received it appears to still be able to see the impression of my writing on the checks I do not think they should have been cashed) I followed the instructions that came with the copies I received making copies of the receipts and a written statement and went to mail them to address as per instructions but when I tried to mail it I was told that the zip code nor po. box existed I showed the letter to the PO employee and asked him what he suggested I do he had no advice so I went home and after going online trying to decide and making several calls and getting nowhere I decided to mail it back to the address that sent me the copies .I received an email from them informing me that the money orders had been cashed and there would be no refund given. I found the whole process very unprofessional and unacceptable I feel as though it is quite possible that my money orders never left the post office that they were mailed from.

View
Desired outcome: Refund for stolen money orders
United States Postal Service [USPS]
-
Monthly bill delivered completely damaged
Complaint to USPS mail delivery department in Willoughby, OH, 44094

From: Svetlana Zhuravlov at 37911 Ridge Road, Willoughby, OH, 44094

To whom it may concern:

Yesterday, on April 19, 2022, I found a Dominion Gas billing statement in my mailbox delivered completely wet and unusable. What is the most weird and hard to explain is that still sealed bill envelope was put in my mailbox together with other mail items none of which was wet or even moistured. It was Tuesday, the day of the week when we get a lot of junk/commercial mail from local merchandizers. All that junk was absolutely dry, while the envelope with the Bill Enclosed from Dominion Energy sitting in between (literally, inside that pack of other mail items) was completely wet.

How could this happen?

1. It was not raining in Willoughby, OH on April 19, 2022.

2. My mailbox is attached to my house, it is NOT standing at the curb, so the mailman walks and comes to the mailbox in person to put our mail into the mailbox.

3. If this is not enough of evidence, my mailbox is hanging on the house wall -- on the porch under the roof. It never gets wet in any weather. And we remove the incoming mail every day.

If the following may be helpful: we have cameras on our property that showed us that it was a substitute mailman (not our regular mailman) delivering us mail yesterday. Besides, this bill was delivered at least 4 or 5 days later than we usually receive the monthly Dominion Energy Bills.

So, because the bill was delivered late, AND it was delivered absolutely unusable, I will have to request another bill from the Dominion Energy, and I will be late on the current month payment of $107.71. Most likely, I will be charged late fees.

I expect the local USPS delivery office in Willoughby, OH, to take a closer look at my complaint in order to avoid this kind of mishaps in your work in the future. Whoever may have happened to demonstrate such an irresponsible behavior must be taken accountable. Mail is important and its delivery must be trusted only to very responsible postal employees. I also expect to be reimbursed $107.71, considering the unfair penalties and all the embarrassments and hassles that I am going to face now with the Dominion Energy company for not paying my April 2022 bill on time.

Regards,

Svetlana Zhuravlov
Desired outcome: see in the letter above
United States Postal Service [USPS]
-
Package not delivered. Post office not truthful
We have a community mailbox, with two package boxes for larger ones that don't fit in the box. Was suppose to get a package yesterday, but the carrier claimed he couldn't deliver because the box wasn't clear. I live right down the street from that box, it's never blocked, the street is alway empty. I can see the box from my window, He never even tried to deliver to house or box, never got out of truck, just left. I watched. Called post office, there so rude, the lady said tomorrow keep your box clear and hung up! This has gone on for months with them. Always claim box is blocked, neighbors have cameras it never is, he just sits in truck then leaves, or doesn't place correct mail in correct boxes. They also have an issue delivering checks we never had an issue getting. This is our paycheck, how we pay bills. Always in informed delivery but never make it here. They tried to convince me informed delivery isn't reliable but it is, shows me these checks and packages do go to the post office but don't come here. All we want is honesty and our mail, and for them to apologize and not be so petty when we call. They don't give option to get ourselves. I'd like my packages delivered the day there suppose to be.
Desired outcome: My packages delivered when suppose to be, an apology. A clear path to resolution so we get our mail. A clear way to submit complaints and get results. Really would just like my mail and not have to constantly chase it.
United States Postal Service [USPS]
-
case number 36722729 MAIL ISSUES
I'll include previous case # 36722729

I wrote previously & included the case number above. I have had problems for years in some cases. I have left the courier on many peices of mail DOES NOT LIVE HERE, unknown person,deceased person for #1. Michael Smith

#2. Ryan Ulsh #3.Allan's & Kevin Biard #4 Jasmine Jackson # 5.Carisa Hall # 6. Theodore Ostrowski

I want mail for

WENDY SMITH

WENDY ULSH

DAVID MILLS

Why, I'm writing is because I get photos of the mail I get each day and although they did scan mail for Ryan Ulsh. Mike Smith , Alana Biard I did not get which is great BUT….. DAVID MILLS DID NOT GET HIS MAIL AND HE WAS SUPPOSED TO.

please help pull this together .

You can reach me at 386.506.1950 which is a new number since I wrote you the first time.

Sincerely Wendy Ulsh

44 Ryecroft Lane

palm coast, Fl

32164
Desired outcome: Resolution to mail problems that are listed above
This review was chosen algorithmically as the most valued customer feedback.
This is with regards to the misconduct of the employees of the Great Neck Post Office located at 1 Welwyn Rd, Great Neck, NY 11021. On Monday 3/7/2022, we took passport photo for my daughter which cost $15. The picture was taken by Sue Thomas, we noted to her that the picture had a gray background but Sue Thomas along with Marty who was working that day...
Read full review of United States Postal Service [USPS]
United States Postal Service [USPS]
-
Email from usps
I got a email from usps . Said a order was not being delivered I need to pay 3.00 for a re ship. The order I'm waiting for is from Denmark. Shipped 2-14 . I live in Hamilton,MI 49419. I have heard nothing if I need to pay 3.00 to get my order I will. I do not know if package is lost or just being held. The package is from Hobbii in Denmark. I can not get a hold on any from hobbii or Post nord the company the Shipped. I need to know if lost or damaged. ID #LY209459783DK Pat Aalderink, 3165 44TH st Hamilton ,MI 49419. [email protected]
United States Postal Service [USPS]
-
Package not delivered
I work from home, was home, was awaiting delivery.

I receive a Text and hear the mail truck drive off "Sorry we missed you"

Should say no attempt was made. Now I have to pick up the package late, can't trust their "re schedule" if they won't knock or ring a door bell.

Address 10129 W Georgia Ave Glendale Arizona

Article number 5293063054332599
Desired outcome: To actually deliver mail.
United States Postal Service [USPS]
-
Delivery
Every package that I receive will be on track for expected delivery date until it is transferred to the USPS once they have possession the package appears to be in transit for several days until reappearing with tracking information that doesn't match previous carrier. There is absolutely no reason packages should be In transit at local post office for several days. I have had packages travel the world in quicker time than delivery from USPS.
Desired outcome: Would like to see this addressed with local USPS the person I charge their doesn't care at all and will time you it's your problem
This review was chosen algorithmically as the most valued customer feedback.
Dawson-Porter email: [email protected]; cell associated is 862-686-4660. Incident# INC000026638432 at the accounting help desk, On November 6, 2021. I purchased two money orders in the amount of $1,350.00 that was stolen from the outside blue box of pot office. I filed two 6401 inquiry's reports of the money orders and found out that they were cashed by...
Read full review of United States Postal Service [USPS]
United States Postal Service [USPS]
-
Package
So I recently ordered 3 items off Amazon and I put the right address which was supposedly to be delivered today in Arizona but it kept saying incorrect address what would I do is this situation but it was the right address did they mistake it for a different address or was that the wrong address because the gift was for my girlfriend but it wasn't delivered like it said it would what do I do now and if it doesn't get delivered how would I get my money back
Desired outcome: I would like a refund if it can't be delivered
United States Postal Service [USPS]
-
Delivery
I got my license renew from dmv they sent them out usps and a picture was taken because we have inform delivery stating it would be delivered, it never showed up. I went to local post office they just give me run around said that it may went back to dmv, I waited another week and went to dmv today and they said it never was returned and if it wasn't delivered or sent back in another week that I would have to pay the fees for my license again and have it re delivered, with hopes of it making it here to my home the next go around. Needless to say I am pretty upset and would like to know where my license is being it was where ever they take a picture for inform delivery to tell you it will be arriving that day.
Desired outcome: would like my mail or for USPS to pay for my new license replacement.
United States Postal Service [USPS]
-
Returning mailed items to me and the addressee still lives @ the address
My niece lives @ 7436 S. Exchange, Basement Apartment. Cards I have sent have been returned to me as undeliverable. Her name is clearly on the box. I have been calling the post office @ 773.75.2180 for 3 weeks now at various times: phone continually rings and then shuts off. I want to find out why this mail is being returned to me.

She needs to know that she is being sent various holiday and birthday greetings. What can we do to resolve the issue ASAP?
Desired outcome: Brought to carrier attention that this is happening and make it stop.
This review was chosen algorithmically as the most valued customer feedback.
Dear Sir/Madam: My name is Tony Bobet. I resided at 1710 Seward Avenue, Bronx, New York City 10473, Apt# 5-G. I am complaining to United States Postals (USPS) located at 1950 Lafayette Avenue, Bronx, New York City 10473, (800) 275-8777 or 1-718-822-1824. On Monday, December 20, 2021, I suppose to receive my package from them. Here is the tracking number#...
Read full review of United States Postal Service [USPS]
United States Postal Service [USPS]
-
Hazlewood, Mo Sorting hub
I have multiple packages being "stuck" in the Hazlewood, Mo facility. This hub has a history of being a USPS bottleneck. USPS has invested 40 million dollars in upgrading these facilities and instead of getting better continue to get worse. Packages that I ship east and packages I receive from east always are delayed at this facility.
United States Postal Service [USPS]
-
Customer Service In Person Post Office Parker Rd Plano, TX
I went to this post office at lunch to mail seven letters. I waited for the self service postage station for 30 minutes. It did not work, would not accept my chip bank card. I then had to go stand in line for another 30 minutes. There were three postal empolyees, then one left. All people in front of me were treated respectfully and stayed at the counter as long as necessary. When it was my turn I told the postal employee I needed to mail these seven letters and put them on the counter. She said, oh so you want to buy stamps? I said I want to you to mail these letters and pay for the postage affixed. She pulled out seven stamps from her drawer and gave them to me with my letters.
I said, excuse me, I asked you to mail these and I have been waiting patiently while you helped all of these other people mail their letters and packages and now I have to mail my own? No way. The other postal worker chimed in stating just pay and move along so we can help our other customers. What? I had been there longer than anyone else in the post office.
Horrible customer service. I will not be using this post office again.
United States Postal Service [USPS]
-
Refusal to deliver to my box or front door
Once AGAIN, the USPS REFUSES TO DELIVER MY PACKAGES TO MY DOOR OR MY MAILBOX!

The POS they hire for delivery drivers are LAZY AS F**K! I have lost track of all the packages they have STOLEN from me, then LIED to me telling me they have been "lost" when their online tracking says its been delivered, or that they "attempted delivery" and left a notice, when THEY NEVER DID!

USPS
3400 Coit Rd
Plano, TX 75075

CORRUPT beyond all definition of the word CORRUPT!
LAZY POS! Worthless ! Useless!
NO customer service of any kind!

I've been filing complaints for YEARS on these vile, despicable turds, and NOBODY has done anything about them!

THIS is why people DESPISE AND HATE THEM!
THIS is why they are losing money!
THIS is why nobody wants to deal with them anymore!

WHY aren't these CRIMINALS removed from their jobs and put in prison?!
We are here to help
16 years' experience in successful complaint resolution
Each complaint is handled individually by highly qualified experts
Honest and unbiased reviews
Last but not least, all our services are absolutely free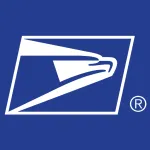 United States Postal Service [USPS] contacts